Why Buying a House Is So Expensive?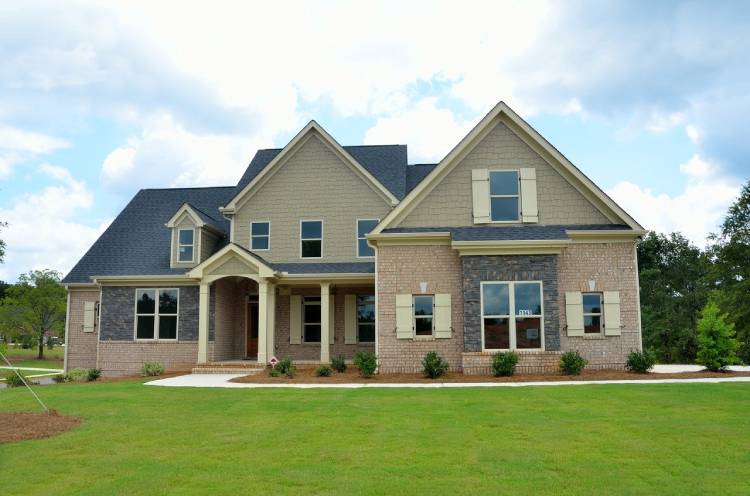 For many individuals, acquiring a residence is the most significant financial commitment they will ever make. Even seasoned real estate investors must procure financing before purchasing a property. Saving up a down payment might take anything from a few months to several years, and most mortgages are financed for 15 to 30 years. This makes us wonder, "Why are houses so costly, then?"
The cost of a home has fluctuated significantly during the last several decades. This development is the result of numerous economic and construction variables changing. We'll go through historical house price fluctuations as well as what factors have contributed to them, so keep reading to learn more about why houses are so pricey and how this might influence your house purchasing experience.
A Historical Perspective on Housing Prices
The first comprehensive housing census in the United States was conducted in 1940 when the typical single-family house cost around $30,600 (when adjusted for inflation). According to data from the US Census Bureau, as of January 2021, the average price of a single-family home was $346,000. So, how did prices jump from $30,600 to $346,000?
The average cost of a house has risen steadily since 1940, with the exception of a few spikes and drops owing to various economic factors. The 1970s was when home prices increased the most, by 43 percent over the decade. Home prices rose slowly again during the 1980s, rising by roughly 8%. There have also been brief downturns; for example, home values dropped by almost 12% during the Great Recession in the 2000s.
Housing costs have risen much faster than wages for quite some time. According to data from the Pew Research Center, salaries are now growing at 2% to 3% per year on average. It was not unusual in the 1970s and 1980s for pay to grow by 8% or 9% each year. Today's economy has produced the most significant pay increases for those at the top of the salary scale.
This has resulted in concerns about housing affordability, especially among those at the bottom of the income ladder, who find it more challenging to maintain a home. The ratio of median home price to the median income in the United States was 4.1, according to a recent State of the Nation's Housing report from Harvard University's Joint Center for Housing Studies, meaning that median housing costs are approximately four times greater than median family earnings.
Current Development in Housing Prices
Covid is actively encouraging city dwellers to relocate to the suburbs, and families searching for home offices, and larger yards have driven up costs of the American Dream Home.
According to the S&P CoreLogic Case-Shiller National Home Price Index, home values rose 13.2 percent in March from last year.
A record-low supply of homes for sale has driven buyers into fierce bidding wars as homeowners are unwilling to sell. There were just 1.16 million houses for sale in the United States at the end of April, down 20.5 percent from a year earlier.
Homebuilders are coping with higher costs for land, labor, and building materials like timber.
With the 30-year fixed mortgage rate nearing a 50-year low and strong demand pushing prices to all-time highs, the housing supply is at an all-time low.
Also Read: How to win Bidding Wars for a House
Reason Why Housing Prices are Rising?
The history of price growth in the housing market in the United States is complemented by a number of elements. Changes in politics, economics, and other elements have all contributed to continuous price hikes. The following are some of the significant reasons why houses are so expensive:
1. Lower Interest Rates
A primary factor in the hike of housing prices is the lower interest rates available on mortgages. The federal reserve has kept a key rate for banks at between 2 and 2.25 percent since 2015, which has allowed people to attain mortgage loans more cheaply than before, thus increasing their buying power.
2. Demand for Real Estate
The increased demand for real estate has played a crucial role in raising house prices. More people have begun to invest in houses for sale, which forces market prices upward. This is due to many factors like home-buying coming out of recession and increased demand for homes as the population increases.
Also See: Buying a Home without Real Estate Agent
3. Increase In Local Zoning Regulations
Local authorities have increased zoning regulations for houses for sale, which has also contributed to the hike in home prices. These regulations limit the number of new homes built in a given area, which decreases supply and increases demand, subsequently leading to an increase in home prices.
Permit requirements, neighborhood limitations, and population density rules are just a few examples of zoning regulations. These have made house prices more expensive — as they frequently restrict the amount of housing available.
4. Higher Construction Costs
Construction materials like lumber and steel and workers' wages have increased housing costs by further limiting the number of homes that can be built. Lumber prices are at all-time highs mainly due to US tariffs on Canadian softwoods.
The fact that China's trade war with the United States has raised import duties on Chinese goods, which includes metals and finished materials like flooring and wall panel, is primarily to blame for the higher housing cost in recent years.
5. Increased Regulations on Home Builders
Government regulations on homebuilders have played an essential role in the hike of house prices. Laws vary from state to state, but they typically address issues like structural building standards and sustainability requirements, among others. These regulations put pressure on homebuilders to increase their costs, which are passed on to the buyers.
6. Political Influence On Zoning
The political influence that zoning practices have had has also contributed to this problem. As a result of state and local governments imposing taxes on real estate, the number of homes that people can afford drastically decreases.
7. Lower Builder Confidence
Builder confidence has also decreased the number of homes built. Because housing is viewed as a long-term investment, builders are hesitant to purchase lots for future projects. Over the past several years, they have kept an increased amount of land for potential development in the future.
8. Changing Demographics
Prices have risen in part because of the new generation of homebuyers called the millennials. This group began purchasing residences in recent years, causing a surge in demand for properties.
Many young people are searching for other sources of money in the aftermath of the pandemic, and as a result, real estate investments have grown in popularity. Mortgage borrowers are becoming more sophisticated, but there are also many fraudsters preying on people's fears by inflating home loan costs in the investment sector.
9. Increase In Land Prices
Population growth has resulted in a decrease in the available territory over time. There is no dearth, but the land is increasingly costly to purchase than in the past. The growing cost of land is directly linked to an increase in house pricing.
10. Government Subsidies
Government subsidies for real estate, including interest rates and tax deductions, have also played a role in the hike of house prices. These subsidies are causing demand to be higher than it would otherwise, leading some people to buy more houses than they can afford.
What Are The Effects Of Increasing Housing Prices On Investors?
How do rising home values affect investors? We've listed some of the consequences below to help you make an informed decision. When adding another property to your portfolio, keep the following things in mind.
When demand for housing is greater, you'll pay a greater price than in a recession. In this scenario, more purchasers will be looking for houses, which will most certainly push up costs.
You may need to pay more for a home if you want to invest in it. You will also have to pay more for the mortgage, but think about whether this is worth it.
When it comes to using an exit strategy, investors may also benefit from increasing housing prices. After all, a rising property value is certain to result in greater returns.
But appreciation is not necessarily guaranteed, and the opposite is also true.
When buying a house, it's important to understand what drives real estate prices up and why it's so expensive to purchase the property.
Also See: Know the Worth of your House
Tips for Home Buyers and Sellers
People who currently own a house and are looking to sell may want to consider that an increase in residential property values usually indicates people investing more in it. As such, you can expect new housing projects on the block during this time. Selling your home will allow you to add money into your investment portfolio while also gaining equity.
Don't forget to factor in the other costs of owning a house, such as HOA fees, repairs, and taxes.
People looking for houses are advised to avoid making impulsive decisions. You may see prices high on paper but are reminded that the amount you pay will be far greater, thanks to all of the added costs not included in the initial quote.
Because of low-interest rates, people may want to consider buying a house than investing in the stock market. However, before making this decision, you should look at both options carefully because it can be risky.
Real estate investment is often viewed as a long-term investment, and builders are hesitant to purchase land if they feel prices will fall. So it is important to consider your long-term strategy and choose the one that provides the best results.
Also See: How are Property Taxes Collected? | Buying a Foreclosed Home | Why building a House is so Costly? | Buy a Home "As Is"?
Conclusion
The costs of buying a house are constantly on the rise, and the reasons for this are more complicated than they seem.
In addition to taxes and interest rates, many other factors affect these prices, the most important being land prices and government subsidies. When deciding whether or not you should invest in a new property, it's crucial to look at all of the pros and cons before making a decision.