Moving to Texas | 2022 Cost of Living and Relocation Tips


VanLines Inc
Secure Storage
Easy Booking Process
Fully Trained Employees
GET QUOTE

Colonial Van Lines
Storage Services
Long-Distance Moves
Corporate Relocations
GET QUOTE

Moving APT
Vetting Process
Award-Winning
Available Nationwide
GET QUOTE
Our Take
Price
Rating
Minimum Shipment Size
Storage
Booking Deposit
Cancellation Policy
Quoting Options
Discounts

Best Overall Value


GET QUOTE

2+ bedrooms




Free 30 Days




10%

Free up to 72 Hrs

Phone / FaceTime / Text

Senior / Same day Booking

Best Industry Reputation


GET QUOTE

1+ bedrooms




30 Days




20%

Free up to 72 hrs

Phone / Facetime

Seniors Discount

Best Customer Service


GET QUOTE

1+ bedrooms







Free up to 72 hrs

Phone / Virtual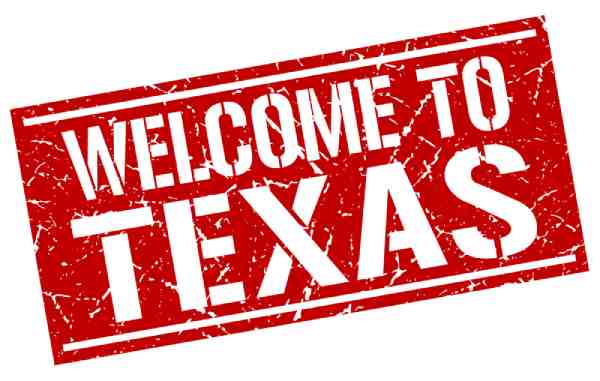 One of the largest and most populated states in the US, Texas, continues to grow by leaps and bounds as more people seek opportunities within its state lines. If you're looking to relocate to the Lonestar State, you'll be pleased to know that grand opportunities await you. It doesn't matter what type of budget you have, either, because there is a Texas city that can accommodate you and your family.
Consider this your guide to all things moving and Texas-related. By the time you're done reading it, you'll have a lot more knowledge about the state, its cities, the cost of living, and how to relocate from one state to another with the greatest of ease. You can do this solo or with your family because the guide is for individuals and groups of people. You'll even learn how to transport your pets comfortably and safely.
Tips for Making Your Relocation Go Smoothly
Moving can be stressful if you're not prepared. If you want the process to go as smoothly as possible, you'll want to take the advice of people who have done it before. It helps you avoid incidences that aren't as comfortable as you'd like them to be.
Here are some things that will make your relocation go more smoothly:
Secure supplies such as boxes, packing tape, and bubble wrap. You're going to need to start packing up your home as soon as possible. It's among the most challenging tasks you'll face while moving to Texas. If you make it a point to pack a few boxes each day ahead of schedule, you won't be rushing to meet your moving deadline.

Put in a change of address form with the local post office and change the address on all your online accounts. You can pick up a free form at your local post office or file a request online at USPS.com. Make sure to include the name of every person living in your home so that their mail gets forwarded to the new address, too.

Contact the utility companies in the area to start service. Cancel the utilities at your old residence the day after you're planning to move. Have your new utilities turned on the day before you arrive at your Texas home.

Go room by room and sell or donate items that you don't want to bring with you. There is no reason to pack them and pay to move them if you're not going to use the things that you've cast aside or forgotten about recently. Make arrangements to have a garage sale or drop the items off at your local thrift store.

Make sure that the moving company that you're using is available the same day that you need their services. Contact them to confirm the moving date. Also, ask for an estimated time of arrival, so you're ready when they arrive.
You've now taken the steps necessary to relocate to your new location in Texas. You're confident in your ability to get things done and know that you're going to love discovering your new town. Texas is a beautiful state full of big personalities, outstanding food, incredible scenery, and lots of places to explore.
See also: Texas DMV Change of Address
What to Expect in Terms of Moving and Shipping Costs
Relocating to Texas can cost a good amount of money. Knowing what to expect in terms of the cost of moving and shipping costs is essential. It helps you prepare for the occasion by making sure that you have plenty of money on hand to move the way you hoped you would.
Hiring a mover can cost you $603 to $1,644, depending on where you're moving to and how big your household is currently. It also depends on the size of the moving truck you'll require. An out-of-state move can run you $4,000 or more.
Moving supplies can cost you several hundred dollars if you opt to buy bubble wrap and foam padding as well as moving boxes. Locating boxes on your own may be too much of a hassle and something you think twice about. You'll spend the money on the supplies because it allows you to focus your energy on other things pertaining to the move.
You can see how easily charges add up. In addition to paying for all of your shipping supplies, you'll also need a way to transport your belongings from your current home to your new home in Texas. Even if you opt to drive your rental moving truck, you'll still need to account for the price of mileage and gas.
The Average Cost of Living in Some of the Biggest Cities in Texas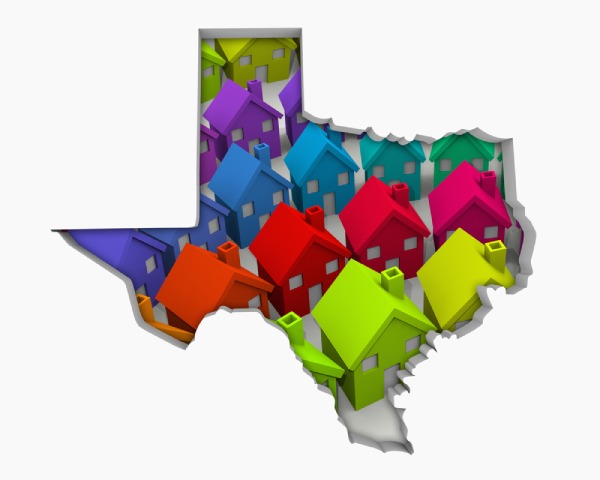 Getting to know the average cost of some of the biggest cities in Texas helps you better understand the type of wages you need to have to live comfortably. Refer to this list before applying for jobs in the state. That way, you'll know exactly what to expect to spend financially.
The median income for the state is $59,206. It's slightly less than the national median income, which is $60,336. You get a lot of value out of the purchase of a home in Texas, too. What would be a million-dollar property in a state such as California costs around $4000,000. Property taxes, however, are higher than average, with most residents paying an average of $3,000 a year.
Some of the cheapest cities to live in include Progreso, La Feria, Vernon, Breckenridge, and Sweetwater. So are Odessa, Frisco, Pearland, and Cedar Park. The most expensive cities to live in are College Station, Dallas, Prairie View, Houston, Huntsville, Austin, and Galveston.
In College Station, the median price for homes is $245,600. The cost of living indices are based on a total score of 100. If an area of living is below 100, it's below the national median average. If it is above 100, it's significantly more than the national median average.
To give you an idea of where you'd compare nationally if you lived in the most expensive city in Texas, College Station, we've listed a few areas for you to review.
Groceries
In College Station, it's 96.9 percent compared to the state's median average of 93.7 percent.
Health
The city is at 98.4 percent compared to Texas' 95.4 percent.
Housing
At a whopping 106.2 percent, it's well above the nation's median of 100 percent, and the state's median of 84.3 percent.
Utilities
The city is under the state median of 99.2 percent. It is 95.6 percent.
Now that you've had a chance to consider the cost of living in many of the cities you were once considering moving to, you'll have a better idea of which is your most favorable choice. You want to thrive in your new setting, which is why you've done your homework in the first place. You'll know instantly if you can afford to live in one Texas city as opposed to another.
How to Survive a Move When It's Just You
Moving by yourself can be incredibly challenging. After all, it's just you left to unpack all the boxes and move your furniture around your home. Still, it's also somewhat easier to move when you're on your own because you have fewer people to think about. You can do what you need to do to move forward with the move with little apprehension.
If you're sure that you'll struggle to try to get things unpacked and placed throughout your new residence, see if a family or friend can accompany you to your new place and stay with you for the first few days while you get settled. Some people are more than willing to go out on a limb for you. They want to see that you're happy and safe, so they'll pitch in however they can.
If that's not an option for you, decide which rooms are the most important for you to unpack. Get the boxes in them emptied and the contents put away during your first few days in your new house. You're able to restore some order in your life and make it feel more like home. You can start your new job without fear of missing something you need, too, because you'll know exactly where it's at inside the house.
Moving Advice for Families with Children and Pets
If you're moving with children and pets, you'll have an entirely different experience than you would if you were planning a solo move or a move as a couple. To better prepare yourself for the experience, we've come up with a list of ways to make the transition go as smoothly as possible for everyone involved. We're focusing on two areas of emphasis, with the first being kids and the second being your furry, feathered, finned, and scaly friends.
What to Do When You're Moving With Kids
Kids are much more resilient than society gives them credit for being. Despite this, it's important to note that they're also very used to a routine and find comfort in it. When planning a move, making the kids a part of the process as early as possible is highly recommended. They'll adjust to the idea of a new home, neighborhood, and school easier when you make them a partner in packing, choosing paint colors and furniture for their new bedrooms, and hosting a get-together with family and friends before leaving their former residence.
Keeping them entertained and motivated to pitch in throughout the moving process takes practice. You know what excites your children more than anyone else. Give them incentives to help out and unpack their boxes once they arrive at their new home. Get their new room together as quickly as possible so they can get back to doing what kids do, being imaginative, and playing.
What to Do When You're Moving With Pets
Pets are an entirely different story. They tend not to adapt to change well. If you don't want to lose a pet who darts out of the car or front door suddenly, you'll need to place them in a pet carrier and only take them out of it when they've had a chance to settle into their new homes. It's crucial to have all cats and dogs microchipped before the move to make it easier for you to reunite with them if they do become lost.
You'll also want to keep a file containing current photos of your pets, a list of their vaccinations, and details about their medical history in it. Having their prior vet's phone number programmed into your phone in the event of an emergency is imperative. If you have issues while traveling to Texas, you can contact the animal doctor for instant advice.
As you can see, there are many things you can do to make the experience a pleasant one for all. By paying close attention to the tips listed here, you're able to create a comfortable environment to travel to Texas in for all of your family. It's one area where you can control your stress levels rather easily.
Education in Texas
Top-Rated Texas Colleges
Rice University, Houston, TX
University of Texas, Austin, TX
Southern Methodist, Dallas, TX
Texas A&M University, College Station, TX
Baylor University, Waco, TX
Texas Christian University, Fort Worth TX
University of Texas at Dallas, Richardson, TX
University of Houston, Houston, TX
Texas Tech University, Lubbock, TX
University of North Texas, Denton, TX
Top-Rated Texas Schools
The School for Talented and Gifted (TAG), Dallas, TX
Irma Lerma Rangel Young Women's Leadership College, Dallas, TX
Science and Engineering Magnet School, Dallas, TX
DeBakey High School, Houston, TX
Liberal Arts and Science Academy, Austin, TX
Carnegie Vanguard High School, Houston, TX
Early College High School, Laredo, TX
Young Women's Leadership Academy, Fort Worth, TX
Basis San-Antonio – Shavano Campus, Castle Hills, TX
Eastwood Academy, Houston, TX
See also: Top 10 Largest Cities in Texas | Moving To Waco, TX | Cost of Living & Relocation Tips
Final Thoughts
Moving to Texas doesn't need to be a stressful experience. By preparing ahead and applying the tips listed above to your current situation, you can make it an adventure for all that are involved in the moving process. You'll be able to plan your move in advance and in a way that minimizes challenges. The result will be the sense of excitement you have for the new life awaiting you in Texas.
FAQs about Moving to Texas
Is moving to Texas a good idea?
Yes. If you're looking to buy a family home or retire, Texas's low cost of living will help you live a comfortable life while also allowing you to save money. Texas is also a thriving place for young professionals with numerous Fortune 500 companies setting base in recent years. The tech industry is also quite prominent in the Lone Star State, which is an added incentive for anyone looking to make a career in the industry.
Where should I move in Texas?
Fort Worth is a thriving city for those of you who are looking for an urban dwelling place with affordable housing costs. With rich cultures, diversity, above-average schools, and a booming job market, Fort Worth in Texas is the new hot place to live in.
Is it expensive to live in Texas?
No, in fact, Texas takes 19th place in the list of the Cheapest States in the United States. Not only does Texas offer a low cost of living, but you will also save on transportation, utilities, auto insurance, and housing. Plus there's no income tax levied for residents of the Lone Star State.
What are the disadvantages of living in Texas?
Texas's quality of education and opportunities for growth are limited. At the same time, summers and winters in the state come with extreme temperatures that most people find unbearable. Beyond these, the crime rate in Texas is also one that's not necessarily the most favourable.
Where should you not live in Texas?
Don't move to the neighborhoods of Hutchins, Donna, Diboll and Progreso. Not only are their crime rates way over the national average, but they also boast of high unemployment rates.
What's the worst city in Texas?
Humble, a city located to the north of Houston might just be the worst city in Texas with the highest crime rates in the state. Not only is the city known for a high amount of property crime, but the city has also seen a large number of rape and murder cases in the past few years.
What jobs are in demand in Texas?
Jobs that are currently in demand in Texas include that of a Physician, Occupational therapist, Nurse practitioner, Wind turbine technician and Operations Analyst.
What salary do you need to live in Texas?
If you're a single adult, an annual salary of $30,000 would allow you to live comfortably in Texas. On the other hand, if you're a family of four, you would need to earn at least $70,000 annually to live comfortably.
What is the cheapest city to live in Texas?
El Paso is the cheapest city you'll find in Texas with the cost of living falling significantly below the national average. Even housing costs here at 22% lower than the national average with median home price at $196,501 annually and median rent at $814 per month.
Why are so many moving to Texas?
Many residents in the country are choosing to move to Texas for a lower cost of living, the ability to afford bigger and better homes and to be a part of the booming job market.
Should I move to Texas or Florida?
Florida and Texas have many things in common, from their warm climate to no state income tax. If better educational facilities and healthcare are your top priorities, then Florida is the place to be. But, if a lower cost of living and affordable home prices is what you're looking for, then move to Texas! Do keep in mind that the crime rate is higher in Texas, but if population density is a factor, then that's lower in the Lone Star State.
---
See also: Moving from California to Texas | Moving from Florida to Texas – Expert Tips & Advice