Best States to Live in for 2020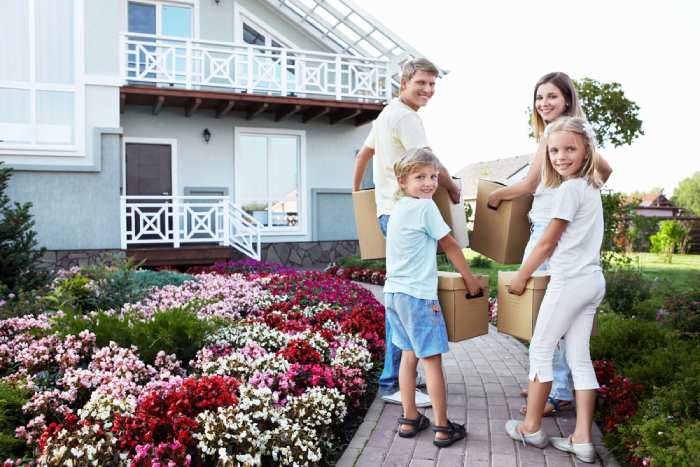 Like never before, our homes have become an essential part of our lives. Today they are considerably more than the houses that we stay in. They are developing into our work environments, schools for our kids, and places of refuge that provide shelter steadiness, and insurance for our families through the ongoing health crisis.
Have you ever considered moving to a new city or state in the US?
You probably have, at some point, considered several factors to figure out where best to move. There are a lot of factors about where you live that can impact your fulfillment and your happiness. Hence, moving to another area isn't a choice that ought to be made lightly.
Here's the list of top 10 states to live in the United States of America
1. Massachusetts
We have said it already, and we will say once more, Massachusetts has gifted humankind with some genuinely stunning inventions and thoughts. Massachusetts is the 8th best place to live in 2019 in the US News and World Report. Massachusetts ranks first in Education and second in healthcare. The state also ranks 7th in economy and 4th in Crime and Corrections.
Besides the Charming city, there is an entire host of different exciting places to discover, for instance, the fascinating villages, captivating towns, stunning scenery, and coastlines that go for a significant distance.
MA top Cities and towns to live in: Boston, Hingham, Cambridge, Lexington, Brookline, Newton, Sharon, Wellesley, and Sudbury.
2. Minnesota
Minnesota is ranked as the 3rd best place to live in 2019 in the US News and World Report. The state ranks 3rd in job opportunities 18th in the economy. The state ranks tenth in Health care and seventeenth in Education.
It is a really different and a typically abundant state. Are you aware that there are more than 10,000 lakes! Like, natural lakes! Not merely huge puddles! Beside Lake Superior, Minnesota boasts the wonderful Lake Itasca falls inside its state borders.
Minnesota has a portion of America's most enchanting sights. Within the state, you'll find the scene going from flickering nightlife to the tremendous wild. There are a fantastic number of tourist destinations, including ski cabins and resorts.
MN top Cities and towns to live in: A couple of beautiful places to live in Minnesota include Minneapolis, Eden Prairie, Minnetonka Saint Paul, and Edina.
See also: 15 Reasons to Move to the Midwest
3. New Hampshire
New Hampshire is ranked as the 2nd best place to live in 2019 in the US News and World Report. With its stunning mountains and woodlands, four particular seasons, and low cost of living, New Hampshire is a fortunate state to live.
New Hampshire is among the most secure states ranking 1st in crime and correction and 5th in Education. The state ranks 16th in healthcare.
New Hampshire's economy is fueled by various organizations such as health care, IT, advanced manufacturing, and development, which has increased job opportunities and diminished the state's joblessness rate beneath the national average.
NH top Cities and towns to live in: Manchester, Portsmouth, Windham, Hanover, Londonderry, Amherst, Durham, and Bedford are all beautiful places to find a home in New Hampshire.
See also: Should You Move to a State with No Income Tax?
4. New Jersey
New Jersey is the 12th best place to live in according to the US News and World Report. It is ranked 6th in both healthcare and crime and corrections rankings. It ranked 2nd in Education and 31st in the economy.
New Jersey might be one of the small states in the USA, yet it has a couple of excellent tourist attractions spots. It has national parks, places of un-matchable natural beauty, authentic locales, and superb historical centers.
NJ top Cities and towns to live in: A few fantastic cities and towns to call home in New Jersey are Jersey City, Hoboken, Princeton, Upper Montclair, Ridgewood, Westfield, and Highland Park.
5. Colorado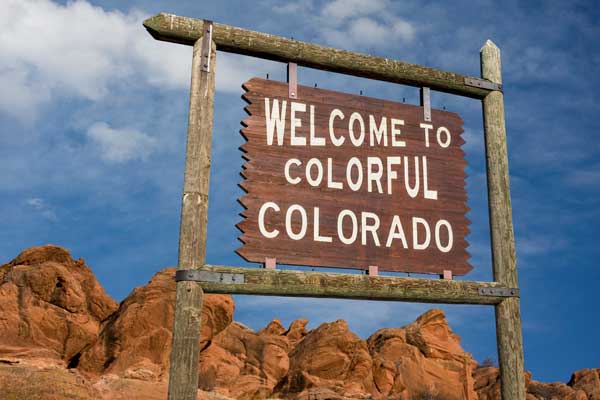 Colorado comes in as the 10th best place to live in 2019 in the US News and World Report. Covering an immense scope of more than 100,000 square miles to make it the eighth most significant state in America by size, there's a great deal of ground to cover in this beautiful state. Colorado ranks 1st in the economy and 8th in infrastructure. 11th and 12th in Education and Healthcare, respectively.
Every city is remarkable in its particular manner, yet the one thing they all share is the exceptional quality of natural beauty. Let's face it; there are various inspirations to pick Colorado as your home state – natural air, magnificent vistas, and a stable business environment, to name a few.
CO top Cities and towns to live in: Some of the best places you should consider living include: Denver, Greeley, Colorado Springs, Louisville, Fort Collins, Castle Rock, Littleton and Boulder.
See also: Moving to Colorado
6. Wisconsin
Wisconsin is ranked 11th in the US News and World Report best places to live in 2019. Wisconsin is ranked 14th in both Health care and Education. The state is position 30 in Crime & Corrections Rankings and 24th in the economy. Each community in Wisconsin holds its appeal and attributes, making our country perhaps the best alternative for people hoping to live and work in an area that accommodates their way of life.
One of the most extraordinary states in the nation, Wisconsin, is an incredible spot to call home. Wisconsin is real and unique, and there is no reasonable explanation for why everyone hasn't entirely moved there.
WI top Cities and towns to live in: Some of the best cities in Wisconsin include Madison, Green Bay, Elm Grove, Milwaukee, Shorewood, and Whitefish Bay.
7. Virginia
Virginia is ranked as the 7th best place to live in 2019 in the US News and World Report. Virginia ranks 7th in Education, 9th Crime & Corrections Rankings, 18th health, and 25th in the economy. The cities in Virginia are as lovely and distinct as the state itself. A couple of them are directly opposite the coast.
VA top Cities and towns to live in: Richmond, Virginia Beach, Newport News, Hampton, Falls Church, Lexington, Charlottesville, Alexandria, Williamsburg, Manassas Park, and Roanoke are among the fascinating cities in Virginia.
Many lovely, small towns are in the area, where individuals can climb with their dogs and families for free.
See also: 15 Cheap States to Move to
8. Iowa
Iowa is the 14th best place to live in US News and World Report 2019. Iowa ranks 9th in Education, 19th in Crime & Corrections Rankings. Iowa ranks 20th in health and 32nd in the economy. Iowa is one of the most underestimated states. We have such great things to offer, for instance, culture, jobs opportunity and a low cost of living.
IA top Cities and towns to live in: Several of the best cities in Iowa include Iowa City, Mount Vernon, Coralville, Des Moines, Ames, Johnson, and Cedar Rapids.
9. Utah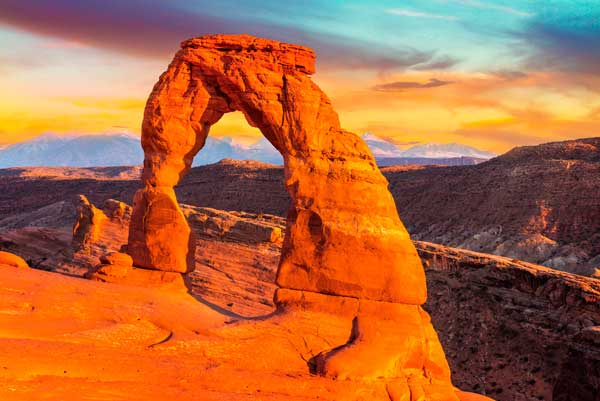 Utah is overall, the 4th best place to live US News and World Report 2019. Utah ranks 2nd in Education, 9th in health, 10th in Economy, 12 in Crime & Corrections Rankings. Utah is one of the country's extraordinary outdoor states, with amazing national and state parks, top of the line ski resorts, and natural wonders that you won't find anyplace else on the planet.
UT top Cities and towns to live in: Salt Lake City, Layton, Ogden, Provo, Park City Orem, and Centerville are just among the few great cities to call home in Utah.
10. Idaho
Idaho is the 16th best place to live in 2019 US News and World Report. The state ranks 6th in the economy, 8th Crime & Corrections Rankings, 26th in health, and 33rd in Education. Idaho has a flourishing business scene for organizations. Both small and large organizations like energy, science, innovation, and agribusiness are encountering incredible achievement.
ID top Cities and towns to live in: Here are the Great towns to call home in Idaho to include Idaho Falls, Boise, Meridian, Nampa, Moscow, Chubbuck, Twin Falls, Pocatello and Lewiston.
Bottom line
Everybody fantasies about living in a place that has affordable housing, job opportunities, quality healthcare, incredible schools, and a low cost of living. When looking for the best area to live, regardless of whether you're retiring, going to class, or searching for a new beginning, it's a smart thought to take a look at your alternatives and what you believe is a perfect area. No single region can have all the things you need, paying close attention to where you might end up calling home, you will need to make several decisions. So, having all in this insight in mind, it is up you to make the right decision.