Moving to San Francisco | 2022 Cost of Living & Relocation Tips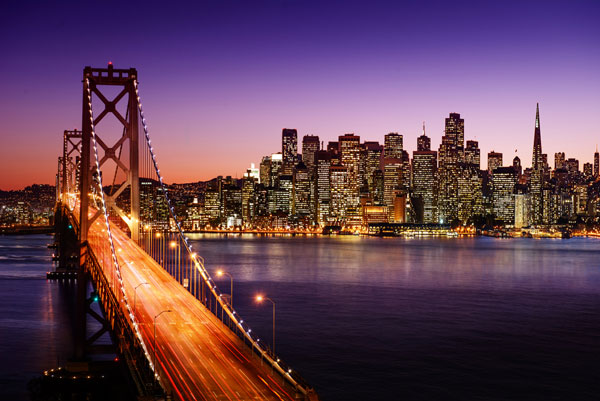 The Golden City is a great place to call home, but there's a ton of information any newcomer needs to properly acclimate themselves to life in one of Northern California's hippest and most desirable cities. San Francisco is a city that's always been known to cater to its newcomers with open arms. That is yet another reason why the city is so desirable. But, it's so much easier to divulge the full ambiance the city brings to life when you have the facts that make life all that you want it to be.
Before we fill you in on the important information needed to relocate to the city, let's start with a few fun San Francisco facts, shall we?
San Francisco is home to approximately 864,816 people.
The San Francisco Bay area is home to a population extending some 7.65 million people.
More than 110 languages aside from English are spoken by residents of San Francisco
Seafood is a favorite in San Francisco, but everyone knows that it is the sourdough bread that most people enjoy.
San Francisco is 7 miles long and 7 miles wide
The Fortune Cookie was first invented in San Francisco
Yerba Buena was San Francisco's first official name
Residents earn an average GDP of $71,881 per year
Wells Fargo is the largest employer in San Francisco. Other top contenders include Salesforce and Uber.
Enjoy the Good Life in San Francisco
San Francisco is known for its amazing restaurants, low unemployment rates, mild weather, awesome beaches, and tons of landmarks, including the iconic Golden Gate Bridge. Each year, hundreds of festivals, parades, and special events also come through San Francisco, giving residents even more entertainment options. And, of course, thousands of people flock to the city for vacation every single year simply for their chance to explore all the phenomenon they've heard about San Francisco over the years. They're not disappointed and neither will you once you make the move to the city.
Some of the top attractions in San Francisco include:
Alcatraz Island/Prison
Oracle Park
Palace of Fine Arts Theater
Walt Disney Family Museum
Fisherman's Wharf
Union Square
Scenic 49 Mile Drive
San Francisco Cost of Living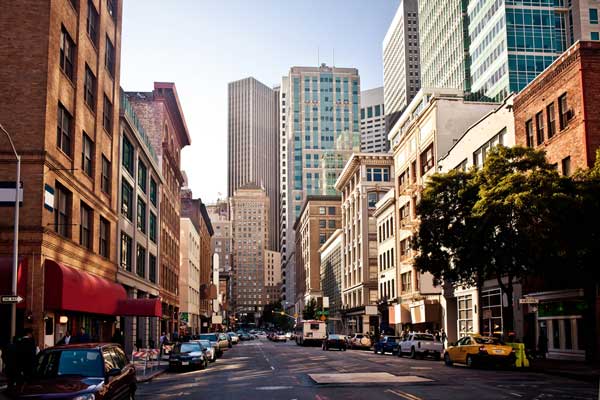 Before we discuss the cost of living in San Francisco, let's first consider the cost to relocate to the city. No two families pay the same costs to make this move, since factors such as your current location, size of the family, number of boxes/type of items being moved, your moving preferences, etc. It's best to request estimates from a few moving companies once you narrow down the selection to three or four providers. With estimates, you learn firsthand the cost of the move with a particular company, allowing you to choose the provider whose rates/service is most compatible with your needs.
Rent in San Francisco is higher than in other areas of the state with the average one-bedroom rented for $3,400 monthly and a two-bedroom rental rate averaging $4,400 monthly. The neighborhood chosen affects rental rates more than other factors. San Francisco has plenty of great neighborhoods to choose from, which we'll talk about later. Utility rates for a 915-SF home in San Francisco average $109 per month. Expect an average cost of $40 – $100 monthly for internet service.
San Francisco residents spend approximately 11% of their monthly budget on food expenses. You'll be glad to know this is slightly below the national average, so you'll save money to eat. If you love seafood, you'll find a myriad of affordably priced seafood about the city. San Francisco residents dine out more frequently than people elsewhere in the country, but with such an exquisite dining scene which includes many seafood restaurants, there is little wonder why people would rather go out to eat.
The general sales tax is 6.5% in the state. However, you may pay up to 9.25% sales tax for your purchases, depending upon the zip code. There is a 0.25% to 1% city tax rate and in some cases, a 'special tax' with rates up to 3% added to San Francisco taxes that residents pay for their goods and services. Property taxes are also the responsibility of anyone buying a home in the area.
San Francisco Neighborhoods
Numerous San Francisco districts each bring forth their personality and charisma, and, of course, prices. Spend time learning more about the beautiful neighborhoods to ensure you find something affordable to your price range and personality. A few of the most popular neighborhoods in the city include:
– Noe Valley: Noe Valley is home to many families. It is a family-friendly, kid-friendly community with beautiful homes, quaint shops, a Farmer's Market, and tons of fun for all ages.
– Hayes Valley: For the young, hip professional crowd, Hayes Valley is the perfect community to gather to fit right in. trendy restaurants, boutique shops, and dog-friendly parks make up this community of fun-loving, free-spirited guys and gals.
– Mission District: The Mission District is a popular Hispanic community in San Francisco. Houses contain murals and other street art, there are stores selling trade goods and plenty of nightlight in the area. The Mission District is near Dolores Park.
– Castro District: The Castro District is synonymous with the LGBT community. You'll discover rainbow-painted crosswalks and flags throughout the district, as well as upbeat nightclubs and bars, great storefronts, and perfect scenery. Twin Peaks is also in the Castro District.
– Pacific Heights: One of the city's most affluent neighborhoods, Pacific Heights features lavish Victorian-style homes, views of the Pacific ocean, and a plethora of additional perks for those who can afford the splurge to live the good life in Pacific Heights.
– SoMa: The SoMa district spawns 406 acres, making it one of the largest in the city. Here you'll discover warehouses, nightclubs, restaurants, and museums. There aren't a lot of houses in the area but instead high-rise apartments, condos, etc. The area is also home to the Giant's stadium.
– Marina District: The Marina District is near the water and popular with college graduate there's a ton of bars, clubs, restaurants, and magnificent bay views. There are tons of gyms and studios in the area. Traffic is a major complaint about those who live in the neighborhood, so be forewarned.
– Chinatown: Thre seems to be a Chinatown in almost every major city. But, this Chinatown happens to be home to the largest population of Asian people outside of Asia. You don't need to be Asian to live here, of course, and many people find it to be a relaxing neighborhood to call their home. Herbalists, temples, museums, and restaurants are a few highlights of this great community.
– Nob Hill: Known for its exquisite mansions, Nob Hill is one of the affluent neighborhoods in the city. Many celebrities have a property in the Nob Hill district. Wealth and privilege are robust throughout Nob Hill, where you'll find many streetcars, exquisite shopping, and a host of amenities that make the area desirable.
Education
Top-Rated San Francisco Colleges
University of California, Berkeley, CA
University of San Francisco, San Francisco, CA
Saint Mary's College of California, Moraga, CA
San Francisco State University, San Francisco, CA
Mills College, Oakland, CA
Holy Names University, Oakland, CA
Menlo College, Atherton, CA
Dominican University of California, San Rafael, CA
Notre Dame de Namur University, Belmont
California State University-East Bay, Hayward, CA
Tips for a Smooth Move to San Francisco, California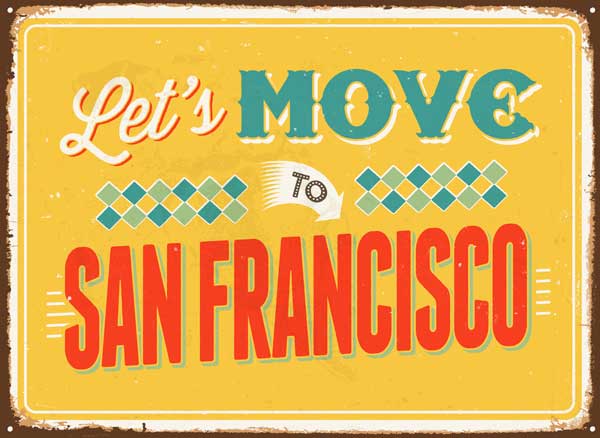 Upon arrival in San Francisco, newcomers should immediately begin basking in the glory, the beauty, and the wonder that is now their home, not worry about mishaps, repairs, and other frustrations related to the move. Keep these tips in mind to reduce those worries and ensure a smooth, hassle-free move to San Francisco.
– Don't wait until the last minute to prepare your move. Check out utility services in the area, compare neighborhoods, get moving company estimates, etc. to ease the burdens of the relocation process.
– Find a place to live before you make the move to the city. Although housing is adequate in the city, finding the perfect place to call home on a whim may not be so simple. You certainly do not want to move to San Francisco to fail.
– Live like a tourist when you live in San Francisco. This is a huge city packed full of entertainment, restaurants, scenery, and other fun, there is never a shortage of fun things to do. When you live like a tourist, you won't miss a single one of the unique attributes that make San Fran the amazing city that we all love.
– Research all of the transportation options in the city rather than rely on an Uber or a cab, which may be too expensive to take you anywhere you need to go. San Francisco has a plethora of public transportation options including city buses, cable cars, streetcars, and trains.
– Stay up-to-date with the latest happenings in San Francisco. Many social media sites and pages dedicate their information to current events in the city, but you'll also find them in printed publications like the local newspapers, through word-of-mouth socialization, etc. Don't miss a beat and use all of the available sources to heighten your fun in San Francisco.
– Living in San Francisco requires that you keep an open mind. It is a city filled with a plethora of people of all ages, backgrounds, and lifestyles. It's a city with various neighborhoods and styles and a place where just about anyone is welcome and can woefully fit in if only they bring with them that open-mindedness we need in today's world.
– As with many cities in California, San Francisco may be several degrees cooler in one zip code than the next. It is important to bring along clothing to accommodate the varying temperatures, including a lightweight jacket and a few long sleeves and pants.
– San Francisco is a dog-friendly city, so if you're moving to town with your pet, you'll fit in even better. There are more dogs than children in this amazing city, so that attests to just how much people love their pets.
– Don't rent an apartment simply because you like its appeal. There are many amazing apartments in the area sure to warm your heart, but there are man factors that make a house a home. Is the property close to work and/or school? Do you feel safe and that you fit in with the neighborhood? Can you afford the rental rates? These questions are among the few important to ask when renting an apartment in this great city.
Moving to San Francisco is an amazing experience for anyone ready to live a fun, vibrant life. Use this moving guide to ease some of the stress of the relocation process. You'll love life in San Francisco, California.
FAQs about Moving to San Francisco
How much money should I save to move to San Francisco?
Looking at the savings of 6 months, $30,000 is an enough amount along with your daily income to move to San Francisco.
How much do you need to make to live in San Francisco?
A salary of $13,000 per month is relatively good to live comfortably in San Francisco.
What is a good salary in San Francisco?
According to US census, salary ranging between $75,000-$95,0000 annually exclusive of taxes, sounds good to live happily in San Francisco.
What is the most dangerous neighborhood in San Francisco?
Chinatown Neighborhood, DownTown Neighborhood, Mission Neighborhood, Ocean View, The Tenderloin Neighborhood and Excelsior Neighborhood are most dangerous neighborhood in San Francisco.
What are the pros and cons of living in San Francisco?
Job opportunities, transportation, activities like baseball, hiking, flying kites are pros of living in San Francisco. And cons are unpredictable weather, unfavorable for kids, immense housing costs.
What should I know before moving to San Francisco?
You need a job or a good amount of savings in your bank account to survive in San Francisco, since it takes second place in the most expensive cities in the United States. Interestingly though, in 2020, San Fran was also a city which had the highest salaries and disposable income in the entire world. The global tech hub Silicon Valley is also just about an hour's drive away. Technology and Tourism are the major drivers of San Francisco's economy.
Do any celebrities live in San Francisco?
San Francisco has been home to many legendary celebrities. Currently, actors James Franco and Whoopi Goldberg, and author Danielle Steele live in San Francisco. Of course, you will often come across more who keep visiting the city.
Is San Francisco dirty?
Yes, but not as dirty as New York and Los Angeles. But, note that the city gets dirtier as the days go by with human waste, needles, and all kinds of garbage littering the streets.
Where should I live if I work in San Francisco?
If you work in San Francisco, then live close to a BART station, CalTrain station, or SMART station so that commuting is easy. If you're looking at areas with good schools, low crime rates, and great quality of living, then South San Francisco, Berkeley, and San Bruno are good areas worth considering.
Is San Francisco more expensive than New York?
Yes, the cost of living in San Francisco is 4.6% higher than that of New York, which can be largely attributed to higher housing costs. Just so you know, the cost of renting in San Francisco alone is recorded to be approximately 20% higher than NYC. What you might not know is that San Francisco is also the fifth most expensive city to live in in the world.
Why you should move to the Bay Area?
The Bay Area has one of the best climatic conditions in the country. To add to that, you can also indulge in a range of outdoor activities it has to offer throughout the year. Bay Area, SF is also a hub for different cuisines and cultures.
See also: Moving from LA to SF | Popular Neighborhoods In San Francisco For Families