North American Van Lines Review


VanLines Inc
Secure Storage
Easy Booking Process
Fully Trained Employees
GET A QUOTE

Colonial Van Lines
Storage Services
Long-Distance Moves
Corporate Relocations
GET A QUOTE

Moving APT
Available Nationwide
Award-Winning Movers
Extensive Vetting Process
GET A QUOTE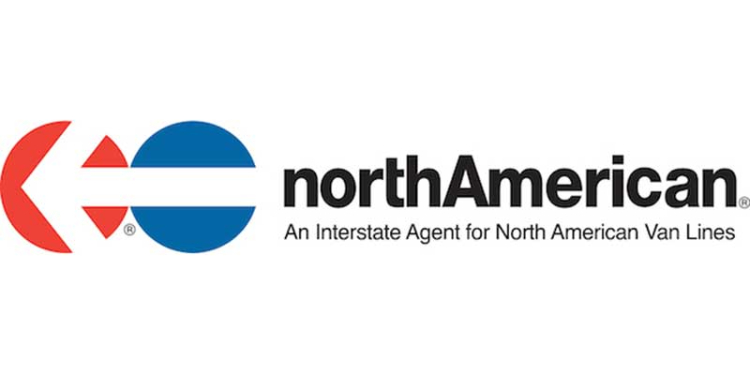 Be it in the U.S. or across oceans and continents, North American Van Lines have managed to leave their mark all over the world. Of course, it undoubtedly helps that the company was formed way back in 1933. Starting their journey so early in the American moving industry definitely helped them gradually establish themselves. While its inception took place in Cleveland, Ohio, North American Van Lines are now headquartered in Fort Wayne, Indiana.
Today, North American Van Lines boasts of a reputation for being one of the biggest moving service providers in the US. They are primarily recognized for their services when it comes to Corporate Relocation and Residential Moving. However, they also extend their services to international relocation, be it for a move to European countries or even to Australia and New Zealand. After all, North American Van Lines have their presence in over 130 countries.
While this is just an overview of the company, there's a lot more to them. It's important to note that Sirva Inc., one of the mammoths of the logistics and moving industry, is the parent company of North American Van Lines. So if you're wondering what the latter is all about, here is a detailed North American Van Lines review to help you understand if you should be considering their service or not.
North American Van Lines Areas Of Function
North American Van Lines mainly operate as a logistics and moving company. Primarily, their expertise lies in acting as a carrier, be it domestically on the US soil or internationally. The years spent in the industry led to the company eventually establishing itself as a 360-degree moving company. Which means, despite their reputation for being a shipping, transportation or relocation specialist, they do provide packing and other services too.
Being a 360-degree moving company means a lot of broad and micro services get added to the picture. So to maximize the efficiency, it often makes sense to partner up with local companies too. And that's just what North American Van Lines do. They partner up with a host of companies domestically and internationally. A lot of their services can not only be customized, but they can also be combined with another service they offer. So let's take a deeper look at this.
Services Offered
The services provided by North American Van Lines are fragmented into various areas of function. Each of these services have subsections of their own. You can combine each individual service with another one, while there's also the option to go for a Full Service with North American Van Lines. Basically, there are many permutations and combinations. So we will try to simplify this for you to have a better understanding.
Household Moving Services
Household Moving is one of their primary areas of services. They are further divided into categories of their own.
1. Local and Short Distance Household Move
This service applies to moving within a neighborhood, county or a city of the United States. Normally, the distance involved in this move doesn't extend beyond 200 or 220 miles. However, the definition of short distance is often subjective. It can vary from one moving company to another, or even one location to another. Depending on your location and your needs, this service might be handled directly by North American Van Lines.
2. Interstate and Long Distance Household Move
This service applies to situations where you're moving from one state to another. Now, it might seem like we're stating the obvious, but the Long Distance Household Move also includes moving all the way from the west coast to the east coast. Or for that matter, from Montana up north to Texas down south. However, for this service, North American Van Lines might hook you up with one of their third-party vendors, depending on certain factors.
See also: 10 Best Trusted Nationwide Movers
International Household Move
Whether you're looking to start a new life in our neighboring country, Canada, or moving across the ocean to another far away country, North American Van Lines have services available for that too. They have international moving representatives present all across the globe, along with numerous partners and facilities available to take care of a variety of services. The International Household Move can also be opted for moving into the US.
Below, we're listing down how the International Household Move by North American Van Lines works. This starts after you've made the enquiry and the process has been initiated.
Step 1: Padding & Packing
The representatives visit your house and get straight into the thick of things, after carrying out an inventory of goods. Note that the moving agents will get their own packing supplies, all of which will be brand new. This is done to ensure that the safety of your belongings are not compromised.
Here's how some of the items are packed so you have a clearer idea:
Carpets and rugs will be wrapped around then packed.
Glasswares and crystals will be wrapped securely, padded and then packed.
Huge appliances, furniture and other large objects will be padded and double wrapped for crating.
Your furniture will be secured using at least 3-ply paper pad.
Vinyl tapes are used to ensure papers pads are thoroughly sealed.
Nuts and bolts will be safely put inside a plastic bag before being placed in the main hardware box.
Corner Pads, Styrofoam, Bubble wrap and packing peanuts will be used wherever necessary to provide safe padding for various items.
All boxes and crates will also be labeled with your name
Step 2: Shipping
This process involves containerizing your belongings, which can be carried out in two different ways, depending on the quantity, size and volume and the nature of your belongings. It will either be done at your home, or all your belongings will first be transported to the shipping warehouse, then the process of putting them inside containers will be initiated. The type of containers used will be dictated by what is best for your belongings.
You options for shipping methods are:
By Air: Your shipments are placed inside sturdy wooden containers to maintain its safety.
By Water: You can either choose large ocean shipments or small ocean shipments. The difference is that steel steamship containers are used in the large one and wooden waterproof liftvans are used in the small ones.
Step 3: Arrival Formalities
This is when you get yourself registered at the closest consulate of your country, register yourself at your hotel and get all your documentation in place for clearing the customs. For this, all you have to do is reach out to your point of contact from North American Van Lines. He/she will then guide you through the process. You can also check with them to track the whereabouts of your shipment, to put your mind at ease.
Step 4: Shipment Delivery
Sometimes, peace of mind can be directly proportional to how meticulous your overseas agent is. A feat which North American Van Lines vies to achieve with the patient approach taken towards checking out inventory. Hold up! Don't let go of that reassurance just yet, since the process also accounts for any discrepancies, loss or damage of your belongings. Which means, your agent will help you through the insurance procedures for the same.
You will also have enough helping hands to assemble your furniture and reinstall your appliances. In case it wasn't clear, the entire process of unpacking and uncrating will be handled by experts, to make sure your mind can rest easy. Just make sure that you notify your agent about the need for help in this regard, prior to your move itself. All you have to do is be clear and specific in terms of how much help or service you would need.
Things To Keep In Mind For Customs Clearance
One of the most exasperating experiences you can subject yourself to is inviting delays or having to pay a hefty fine for your shipment. Or even worse, having your prized possessions being seized; all of this for what? A little slip-up in terms of not adhering to the guidelines of customs clearance. To avoid this, it's important to keep yourself up to date with the process and requirements for customs clearance.
Do note that while there are always some distinctions, which vary depending on the country you're visiting, there are some pretty basic non-negotiables that you must not forget. Speak to your North American Van Lines agent, he will help you out with this too. Also, don't chalk off the possibility of additional taxes being incurred against some of your belongings, in accordance with the country's law. Just so you know, your moving agent won't always be able to help, as some things might require you to deal with the customs office directly.
Value-Add Services
It's easy to get carried away by the excitement that moving to a new country brings. Similarly though, there's a lot to get used to and figure out. A culture shock can not only be really overwhelming, but it can also get in the way of you adapting to your surroundings. Let's not forget, there's always going to be concerns regarding the education of your children too if you're a parent. These are concerns which should never end up in the back burner. But these little niggling worries can be unsettling when trying to go about your daily life.
Fortunately, North American Van Lines partner up with numerous establishments and agencies across the globe, to try and make international relocation as smooth and comfortable as possible. They take this baggage off your mind by offering certain services which are focused on adapting and adjusting to a new country, be it when moving alone, with a partner or with your family.
Here is a list of the value-add services you can consider to make a seamless transition into the new country you've just moved to:
Help with getting insurance and other financial services
Assistance in purchasing automobile
Language and cross-cultural training courses
Temporary living assistance
Help with buying a new apartment
Childcare facilities and referrals of reputed schools and universities
Driving Classes
See also: Top-Rated Cross Country Movers
Corporate Moving Services
When it comes to Corporate Relocation, North American Van Lines have immense amounts of experience. In fact, just 2 years after the company was formed, they started providing the service. Since then, their Corporate Moving Services have evolved in multiple ways. In the process, they also established a wide reach and network of agents to ensure that the service is carried out seamlessly. So what all features does the service cover?
1. Business Relocation
Be it domestically moving your business within the US or relocating your business to a new country altogether, North American Van Lines have an entire machinery in place to carry out just that. They cater to small enterprises and large corporations alike. The entire service is done in complete coordination with your organization's HR and/or Operations departments. It also ensures that the entire shipping and relocation process is streamlined and professional.
The Business Relocation service takes care of everything from packing the office furniture and larger electronics to shipping them across. Moreover, it is all synchronized in a manner that your day-to-day operations and functioning of the office is not disrupted. The service remains customizable and also presents the option to choose a full-service Business Relocation. Basically, they will handle everything. You just have to tell them what's needed.
2. Employee Relocation
Got an employee transfer to deal with? Or is it more of several employees who need to be relocated to a new office? North American Van Lines have a plethora of features and programs to assist your organization in the employee relocation process. The service is a great way for your company to put a lid on the unaccounted expenses that employee relocation brings. In fact, the smooth transition also ensures your employee's mental peace.
North American Van Lines actually offer Employee Relocation as a Full Service, which covers a number of aspects. Moreover, the service is available for both domestic and international employee transfers. Not just on a commercial basis, North American Van Lines also assists in dealing with legalities and compliance issues involved in the international relocation process. They also have the option of Integrated moving and relocation.
Packing Services
North American Van Lines offers this in two different ways which can also be personalized, so you can choose the one which suits you best.
1. Full Service Packing
Be it boxing up cutleries, wrapping up the carpet or packing up your books and stationery items, this service includes literally everything. Full-service packing also covers fragile only packing for glassware and other delicate objects. It focuses on paying special attention to padding and packing it in a unique way, so as to not damage the item. All your lamps, electronics, cushions and blankets will also be taken care of in this service.
An aspect that North American Van Lines pays heed to is unique packing materials being utilized for varying objects. From packing peanuts, stretch-wraps and dish-pack barrels to mirror and wardrobe boxes, there's a specific type of packing material that they carry for all kinds of unique objects you might have. This also accounts for the varying degrees of size and weight of the object. Besides this, they also use industrial quality packing tape.
2. Fragile Only Packing
Some things are better left to the experts, while you focus on organizing yourself and taking care of the lesser complicated tasks. If anything, taking matters into your own hands might end up doing more harm than good, because accidentally breaking or damaging your valuable belongings will not only slow down the packing process, it will also affect your mental peace. This is exactly where North American Van Lines' Fragile Only Packing helps.
The service incorporates foam-inserts, bubble wraps, corrugated cardboard strips and layers, among other materials. In case you were wondering, your mirrors, framed paintings, grassware, delicate cutleries and chandeliers are some of the items which should and would be given the attention of the fragile only packing. Once the meticulous and careful packing process is done, these items will also be taped up with "Fragile" tape, to be extra careful.
See also: Top 10 Movers and Packers List
Loading And Unloading Services
Sure, there's no denying that it's good to take matters into your own hands every once in a while, but not at the expense of jeopardizing yourself or your valuable belongings. Plus, North American Van Lines are anyway well versed at the heavy lifting that comes with the Loading and Unloading involved in the process of moving. So let the more experienced hands deal with it. There are other features also in this service which you can request.
Some of the other aspects which are really helpful include checking inventory, labeling and even unpacking. If that wasn't enough, you could also rely on North American Van Lines to assist you with reassembling furniture and reinstalling various appliances, no matter how big or small. In fact, they will help you place all your belongings in the exact room and spot they belong. You could also opt to have them help you with debris removal once they're done.
Storage Services
You can combine this with each service mentioned above. In essence, you could get yourself a storage space for a household move, corporate move, domestic move, international move, short term move or even a long term one. It's hard to say when you could use a storage space. Sometimes it's a matter of having too many items but not enough room in your new home, and sometimes it's about not having your home ready to move yet.
This is a conundrum which North American Van Lines does have a viable solution for. They offer climate controlled rental storage spaces. You could get one for 90 days or even a longer duration. Moreover, you get to choose how big or small you want your storage space to be. Beyond the warehouse storage with 24/7 surveillance, they also offer mobile storage units that you can opt for if you prefer it in your own place of residence.
Insurance and Coverage Services
Let's face it, there are some things in life which are almost unavoidable. Minor damages to your belongings during a move is one of them. North American Van Lines will do everything from their end to make sure that doesn't happen. But in a situation where it's not in their hands, they do have a service to make sure you're compensated for the unfortunate occurrence. They provide 2 different insurance packages for you to choose from.
1. Basic Liability Coverage
As the name suggests, this is more of a standard level insurance package. It makes sense to go for this in case of a short distance move with not many objects, and little to no delicate items involved. Basic Liability Coverage also makes sense if you're on a budget or strapped for funds. However, in case of any major mishaps, the Basic Liability Coverage won't help as much, especially if the total value of the damage you suffered etches on the higher side.
2. Full-valuation Coverage
More of a premium service which is meant to be a massive bang for your buck. The full-valuation coverage does cost more, but it also ensures that no matter which item or how many of your belongings suffer any damage, the package takes care of the compensation or reparation. As part of the package, even the items which get lost during shipping and transit are covered, so you need not worry about it.
3. Storage and Transit Coverage
Yes, this is also an additional service you can request for if you're using the Storage Services provided by North American Van Lines. The Storage Protection Plan insures anything kept in the storage space, which experiences any damage. It is, however, a part of the international moving services particularly. Which means, the Transit Protection Plan is the umbrella insurance package under which this operates. They go together actually.
Other Services
North American Van Lines do have some other smaller features, some of which you can choose as individual services, and some act as value add services which can be availed on request. These include:
DIY Packing & Moving consultation
Packing Materials
Crating & Uncrating
Piano Moving
Appliances & Electricals Installation
Move-in & Move-out cleaning
Automotors shipping
Do note that satellite tracking is a feature you get when you choose one of their moving services.
North American Van Lines Pricing
There are many variable components which dictate the prices of each service you avail from North American Van Lines. Due to this, sharing a concrete figure will be like finding a needle in a haystack. But in any case, we will share some tentative figures with you to at least give you an idea about North American Van Lines' cost of services.
See also: Moving Cost Calculator
Average Cost Of Short Distance Relocation
Approximately $500 – $600. This is contingent on the distance being small and the service also being minimal. To elaborate further, this cost covers transportation, loading and unloading for minimal boxes. But it doesn't include any third party services or even packing and other services. Just you keeping everything packed and ready for move, while a moving agent comes, loads things up in his van, drops it off at the location and then unloads it.
Average Cost Of Long Distance Move
If you consider an approximate distance of 800 miles for a 2-bedroom apartment, the average cost would be anywhere between $6,150 and $6,750. Yes, we know that the range is a bit broad. But it's only to account for various factors like the amount of packing involved, size of the home and even the quantity of belongings to be moved.
Similarly, for a move spanning 1,000 miles, the cost could rack up as much as $12,000, if you've taken some value added services and you're moving items from a larger 4-bedroom apartment. It's important to understand that all these are tentative. Also, in these scenarios, we haven't included major services like moving and shipment of automotive.
Average Cost Of Full Service Packing
Since there are several components included in this service, we will share approximate figures for some of them.
Cost of a Transportation Vehicle + 1 Packer = $60 for one hour
Cost of Packing = $125 to $225 for a 1-bedroom apartment (Depending on the quantity, weight and volume of the items)
Cost of Boxes = $3 to $30 per box (Depends on the size and the sturdiness of the box you need)
Assembly and Disassembly = $150 to $350
Extra Stops During Transit = $50
Don't be fooled by just these prices. There are a lot more fees involved in the full-service. The best way for you to know is have a representative visit your place and do an inventory.
Average Cost Of Coverage
Do note that of the two packages offered by North American Van Lines, the Basic Liability Coverage is one that comes free of cost.
Basic Liability Coverage:
In this package, North American Van Lines pays you $0.60 per pound per item. So in essence, you will be compensated a total sum of $600, in a situation where a massive furniture or some other object weighing 1000 pounds is damaged. Now keep in mind that the value of that item can be much more than $600. That is precisely why the Basic Liability Coverage is not necessarily the best option, especially if you're moving really valuable stuff.
Full Valuation Coverage:
In this scenario, you can get insurance for a total value of $1000, at a price of $8. However, there will be a $5 per pound minimum requirement to activate the coverage. But it doesn't mean you can't tweak around the cost to get more coverage for your belongings. Essentially, you could also pay a higher premium, say $10, to get insurance for a higher value.
In case you're confused, think of it this way – the total weight of your move is 5000 pounds. So if $5 per pound is the minimum requirement of the coverage for every $1000 value, means you will be paying a total of $125 to get insurance for a value of $25,000. So in an unfortunate case where high value items are damaged, you can get as much in insurance.
Average Cost Of Storage Services
This can be anywhere from $8 to $100 per month, depending on the volume of your objects and the size of the storage space. As part of the standard procedure, you will also be charged $10.50, which will be a part of the fee involved in handling the warehouse.
North American Van Lines Legitimacy
One of the positive signs for North American Van Lines as a service provider is their A+ rating on Better Business Bureau. Add to it the fact that the company is also registered with the Federal Motor Carrier Safety Administration, thereby reinforcing their legitimacy. Since they have been a part of the moving industry for such a long time, North American Van Lines not only have the permit to transport goods in the US and Canada, but they also have a valid registration from the Department of Transportation.
Conclusion
North American Van Lines sure might seem to be on the expensive side for some. It is understandable that their premium cost of services won't be affordable to everyone, and it certainly won't make sense for short distance moves involving minimal goods. However, their years of experience, wide network and plethora of services are surely suited for long distance and international moves.