The Best Affordable Moving Companies Of 2023
Our Top Pick
Looking for a hassle-free and affordable moving experience? Look no further than Metro Hop Relocation, a fully licensed interstate moving broker based in sunny Boca Raton, Florida.
With a deep understanding of the challenges and stress of moving, Metro Hop Relocation is dedicated to providing customers with a seamless and stress-free relocation experience at a competitive price point.
As a professional interstate moving brokerage, Metro Hop Relocation offers comprehensive moving services with a personal touch. Their team of experienced moving consultants will handle every aspect of the process, from start to finish, so clients can focus on the excitement of their new journey instead of worrying about the logistics.
Whether you're planning a long-distance move or need corporate moving services, Metro Hop Relocation has got you covered. Trust them to cater to your unique needs and make your move a breeze.
Top Affordable Moving Companies Compared
Our Take
Price
Rating
Minimum Shipment Size
Storage
Booking Deposit
Cancellation Policy
Quoting Options
Discounts

Trusted Moving Company


GET QUOTE

No Minimum




30 days Free

30%

72 Hours

Phone / Text




Military / Senior

Best For: Overall


GET QUOTE




Any Size

30 days

30%

Free up to 72 hrs

Phone / Facetime

Military

Trusted National Moving Company


GET QUOTE




No Minimum




30 days Free




30%




72 Hours




Phone / On Site




Military / Senior


GET QUOTE




No Minimum




30 days Free









Look No Further for the Best Cheap Moving Companies.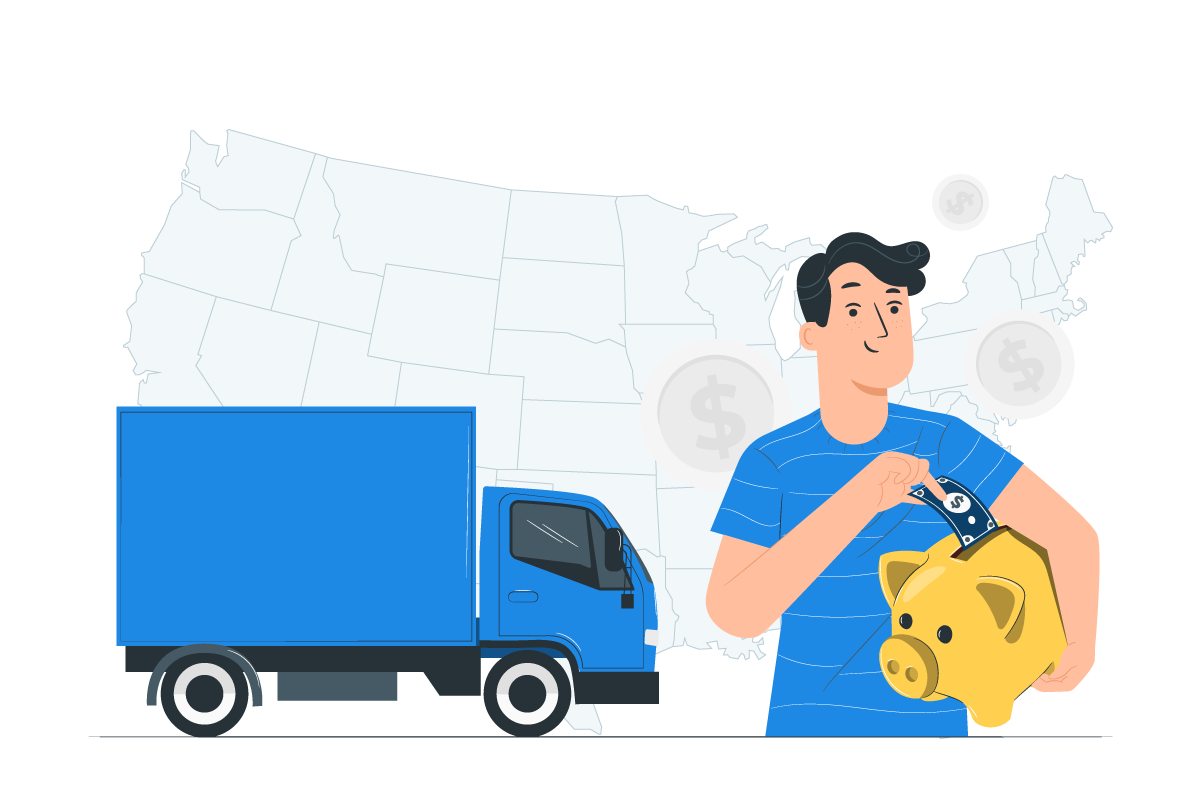 "Affordability is in the eye of the beholder."
We're not sure who penned that quote, but affordability is undoubtedly in the eye of the beholder when it comes to long-distance moving companies. What may seem expensive to one homeowner might be considered reasonably priced by their neighbor across the street.
Moving costs span several categories, including the cost of renting a vehicle and the cost of paying employees to help pack and move your things. Also, you must consider hidden contract fees, which typically include charges for additional services like moving large, heavy items or exceeding the agreed-upon mileage.
Regardless of your location in the United States—from the West Coast in California to Washington D.C. on the East Coast—a professional mover will help you with this transition.
A moving partner can package everything, load it into the trucks, and unload it at your new home. The only job you will have is sifting through the many companies that can provide this service.
Without further ado, here's a list of the top most affordable movers to consider for your long-distance move:
How We Choose the Best Cheap Moving Companies
We've reviewed over 150 professional movers and analyzed over 220 relocation estimates to find the best most affordable professional movers in the U.S.
To draw up this list of the top affordable movers, we've considered the most important factors, which include pricing, the company's location, services offered, customer reviews, and quality of services.
Best Cheap Moving Companies – Reviews
Intro
Metro Hop Relocation is one of the best cheap moving companies.
They are a fully licensed interstate moving broker with a deep understanding of the challenges and stress associated with moving.
Metro Hop Relocation strives to provide customers with a hassle-free and straightforward relocation experience. Their competitive pricing is ideal for budget-conscious customers.
As a professional interstate moving brokerage, Metro Hop Relocation offers comprehensive moving services, and a personal moving consultant will handle every aspect of the process from start to finish. This includes organizing and coordinating the entire move, ensuring that clients can focus on the excitement of their new journey rather than the logistics.
Currently, Metro Hop Relocation specializes in long-distance moves and corporate moving services, catering to the unique needs of individuals and businesses alike.
Services
➡️ Long distance moving
➡️ Commercial moving
➡️ Vehicle shipping
Pros
Personal moving assistant
Responsive and attentive customer care
Affordable rates
Established list of vetted nationwide moving partners
5.0 stars on Google Reviews
Cons
No instant quotes
Third-party carriers are used, so quality may vary
Does not do local moves
Why we recommend Metro Hop Relocation
Affordable moving services
Metro Hop Relocation is committed to providing affordable moving solutions without compromising on quality or customer service. Their services come in cheaper than most professional movers.
They understand that relocating can be a significant financial undertaking, so they offer competitive pricing tailored to each client's needs.
By carefully evaluating factors such as the size and distance of the move and the specific services required, Metro Hop Relocation can provide accurate estimates and ensure that customers receive the best value for their money.
Great customer service
Metro Hop Relocation strongly emphasizes delivering exceptional customer service, ensuring that every client receives the personalized attention they deserve.
From the initial consultation to the completion of the move, their friendly and professional staff are available to address any questions or concerns.
By carefully listening to each customer's needs and preferences, they create a customized moving plan that aligns with their client's expectations.
🏆 Customer opinion

"I was extremely grateful for the way Metro Hop Relocation managed my relocation. I'd never seen such devoted workers before. Everything was covered in moving blankets and shrink-wrapped; Daniel was even quick to disassemble and reassemble my bed. I must confess that I didn't have to lift a muscle because they cared for everything."

Michael Christopher
Intro
As a leading long-distance moving company in the US, International Van Lines is consistently ranked at or near the top of best movers lists by customers and industry analysts alike.
Established in 2000, IVL initially focused on international moves before expanding into domestic services in 2007. Today, they offer a comprehensive range of solutions, including local, interstate, and long-distance moves, primarily focusing on long-distance relocations.
As a broker and carrier, IVL is a full-service moving company that collaborates with over 3,000 partners worldwide and handles an impressive 10,000 relocations annually. Their extensive services make them a one-stop shop for all long-distance moving needs, including full-service packing, automobile shipping, cleaning, online shipment tracking, and specialized services for military and government personnel.
In addition to these offerings, International Van Lines also provides storage options and office relocation services, further solidifying their trusted reputation in the moving industry.
Services
➡️ Long-distance moves
➡️ Local moves
➡️ Packing and unpacking services
➡️ Moving insurance
➡️ Storage
➡️ Moving supplies
➡️ Corporate relocation services
➡️ International moves
➡️ Military moves
Pros
Competitive pricing
Full-service move across the country
Offers a wide range of services
Flexible moving packages
Excellent customer satisfaction ratings
30 days free storage
Offers a wide variety of discounts
Nationwide availability
Cons
Deposit required
Third-party movers are used in some moves so quality can vary
Why we recommend International Van Lines
Transparent pricing
International Van Lines stands out in the moving industry for its commitment to transparent pricing and going above and beyond to provide clients with an understanding of the costs associated with their move—making it one of the best cheap moving companies.
While it's true that no full-service moving company can instantly offer a binding quote due to the many variables at play, International Van Lines takes the initiative by displaying sample moving prices on its website. This lets customers understand the potential costs involved in their move, which many companies avoid disclosing upfront.
International Van Lines strives to educate customers about their pricing structure, ensuring that clients are well-informed and not caught off guard by any charges. The company is open about common charges not included in moving estimates, such as a $75 surcharge per flight of stairs or a $150 fee for bulky items like treadmills and canoes.
Senior discounts
Another reason we recommend International Van Lines is that they offer great promotions for customers on a budget. Unlike most moving companies who shy away from offering discounts on long-distance moves.
IVL offers a 15% senior discount that can lead to substantial savings—potentially hundreds or even thousands of dollars for larger homes. International Van Lines also offers a 15% discount for car shipping services.
Trusted National Moving Company
Intro
With over 15 years of experience in the moving industry, National Moving Group has established itself as a top-tier provider of moving services. As a versatile and reliable choice for any relocation needs, they cater to long-distance, commercial, residential, and auto transportation moves. Their team of class-A movers ensures a seamless experience for clients every step of the way.
National Moving Group offers a comprehensive range of services, including interstate, long-distance, and international moves. They provide expert packing solutions, such as wrapping and custom packaging, to protect clients' belongings during transit.
Upon arrival, their professionals also offer unpacking services, carefully removing goods and handling the hard labor tasks. For those in need of storage, National Moving Group provides both short and long-term options, as well as overnight storage solutions.
Services
➡️ Long-distance moving
➡️ Commercial moving services
➡️ Expert packing services
➡️ Residential moving services
➡️ Crating services
➡️ Auto transport
Pros
Free quotes
Great discounts
24/7 customer service
Informative website
Extensive carrier pre-screening process
Cons
No instant quotes
Third-party movers are used in some moves, so quality can vary
No up-front pricing info online
Why we recommend National Moving Group
Extensive vetting of carriers
We would recommend National Moving Group because they take vetting their agents seriously to ensure their customers get the best possible service.
Their comprehensive research and pre-screening process involve several essential steps, ensuring your relocation is risk-free and satisfactory. These steps include:
➡️ Evaluating the mover's safety record, complaint history, and reputation with industry watchdogs such as the Better Business Bureau and various moving review websites.
➡️ Confirming the mover possesses a valid DOT number and operating authority from the Federal Motor Carrier Safety Administration.
➡️ Verifying the mover has the necessary insurance coverage for cargo, bodily injury, and property damage.
➡️ Ensuring the mover provides a binding contract for moving services to safeguard their customers' interests.
National Moving Group is great for those on a budget
National Moving Group is a licensed moving broker with the Department of Transportation, offering customers access to a vast database of reputable moving companies.
By leveraging economies of scale, they can negotiate competitive prices on your behalf, securing the best deals available. Their high volume of customers allows the moving companies they recommend to extend valuable discounts when you book a move through them. So keep an eye out on their website for promotional offers!
Intro
Since 1985, Two Men and a Truck has grown into a leading full-service mover, boasting over eight million residential and corporate moves, thanks to their customer-focused and full-service franchise approach.
What sets Two Men and a Truck apart from other top-rated moving companies is their network of over 300 independently-owned carrier franchises. This offers a different customer experience than the broker-carrier model, where a sales-focused broker works with a large, loosely-connected group of movers. The franchise model helps avoid common issues arising between brokers and carriers.
Two Men and a Truck prides itself on being a careful mover, aiming to treat customers "the way you'd want your grandma to be treated." They're prepared to handle various moving situations, including apartments, high-rises, condos, and corporate spaces.
Services
➡️ Long-distance moving
➡️ Corporate relocation services
➡️ Local moves
➡️ Packing services
➡️ Storage options
➡️ Junk removal
➡️ Packing supplies
Pros
Well-trained and experienced movers
Great range of services
Friendly customer service
Over 300 nationwide franchises
Cons
Difficult online estimate process
No pricing standardization across franchises
Why we recommend Two Men and a Truck
Budget-friendly moving packages
Two Men and a Truck offers a budget-friendly moving option called Value Flex Long-Distance Moving, available at select franchise locations. This service is designed for cost-conscious customers with a smaller volume of items to move long-distance who don't mind forgoing certain perks and advantages.
Your belongings are packed into portable storage containers and shipped on a trailer along with other people's crates. When your crate reaches your destination, a local Two Men and a Truck team delivers and unloads it at your new home.
While this process may be slower overall, it's more efficient for the movers, resulting in lower rates for the customer.
Heavy lifting
In addition to its standard moving services, Two Men and a Truck can also assist with heavy lifting tasks around your home. Whether you're moving or not, the company can lend a hand with repositioning bulky items like sofas, king-size beds, large fridges, precious pianos, and almost anything else.
This service is handy if you're staging your home and need to rearrange your furniture. Two Men and a Truck's movers are trained to help with home staging, ensuring your house looks its best when trying to sell it.
How to Make Sure You Have the Right Affordable Moving Company?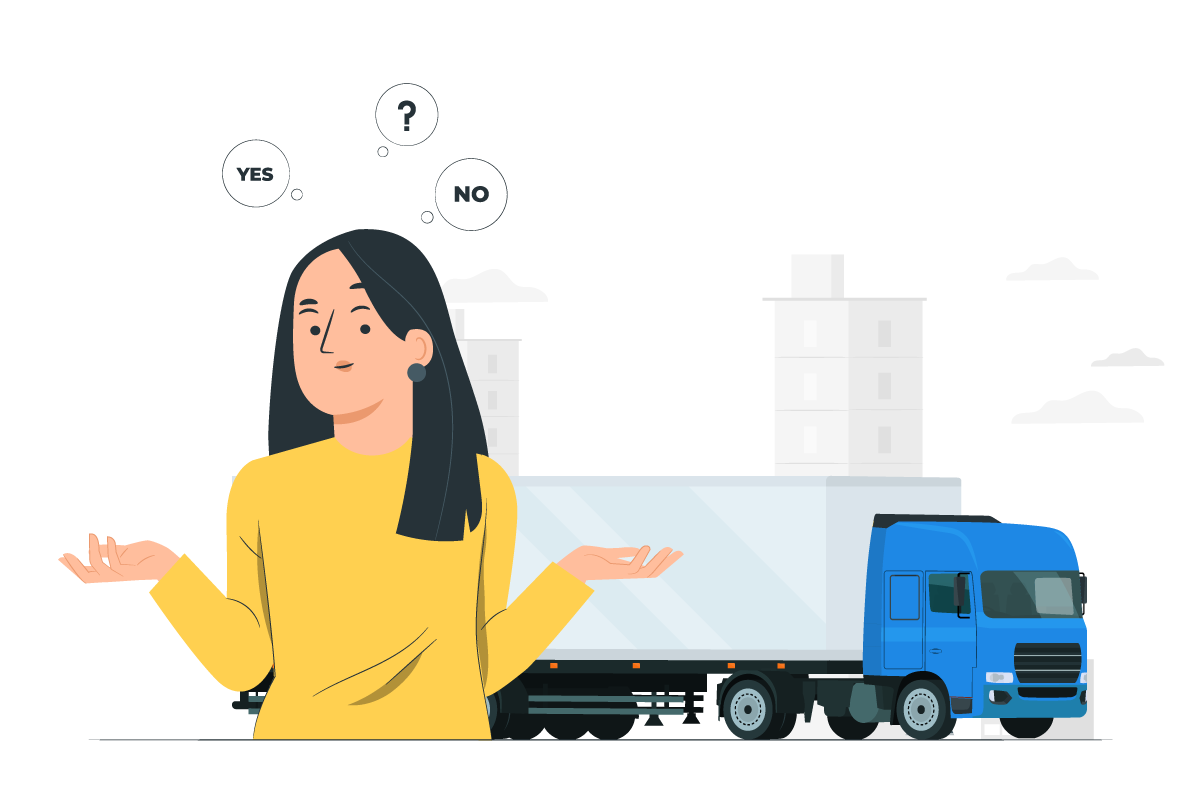 When selecting the cheapest moving companies, whether from a top 10 list or through your own online research, consider these four key factors:
1️⃣ Price: First, the cheapest way to move is to compare prices to ensure you're getting a good deal. The savings can be significant, especially for long-distance moves.
2️⃣ Reputation: Review public feedback and star ratings by assessing the company's reputation.
3️⃣ Size: Third, consider the size of the company. Larger companies often have more resources and better processes to deliver better services to customers. Another benefit is that larger companies have bigger economies of scale and can get better prices on moving services and packing materials.
4️⃣ Availability: Finally, check the company's availability. If they can't accommodate your preferred moving date, continue searching until you find a company that can.
By considering these factors, you can make an informed decision and choose the right moving company for your needs.
Factors Determining the Top Affordable Movers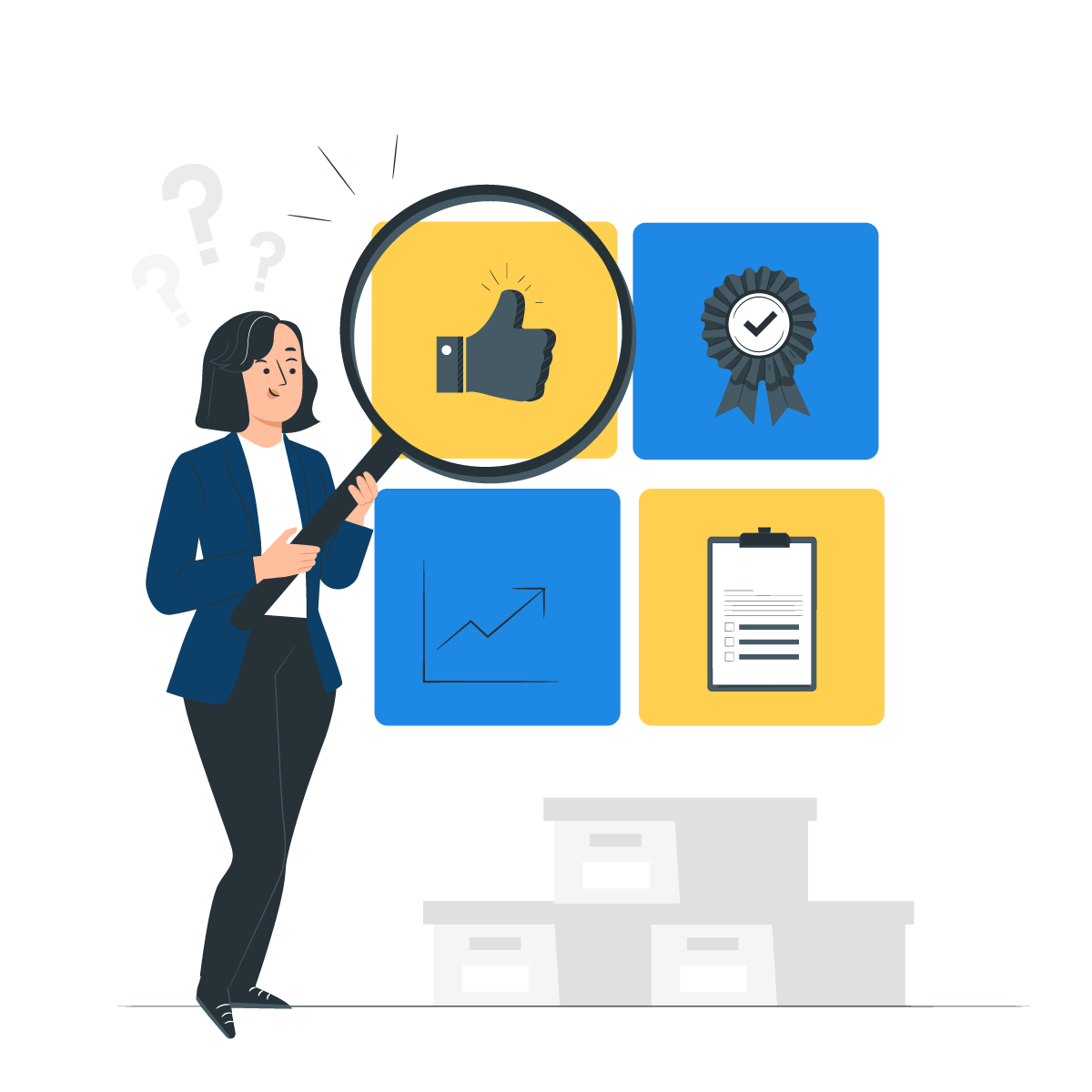 Choosing an affordable mover can be daunting! But don't worry; figuring out the main factors that lead to a trustworthy and budget-friendly moving service can make the whole decision-making process much easier. Below is an overview of the essential aspects to consider when choosing an affordable mover:
Recommendations
Word-of-mouth advertising may have gone digital, but good old-fashioned recommendations still matter when finding a reputable moving company. Before diving into other factors for choosing from the top 10 affordable movers in the USA, ask your friends, family, and colleagues for their recommendations.
You can rule out movers with bad reviews from someone you trust and give extra consideration to those that received praise. This way, you'll have a better starting point for your decision-making process.
Good customer service and positive consumer reviews
After gathering recommendations from your trusted circle, it's time to research the top affordable moving companies in the USA. Reliable online reviews on sites like Yelp and Google can provide valuable insights, as most people aim to maintain a positive online reputation by sharing honest feedback.
Focus on reviews that highlight timeliness, customer service, and great moving day experiences. Some of the top affordable movers may offer discounted packages, including services like packing supplies, making them even more cost-effective.
Trust and experience matter
Experience is crucial when choosing cheap movers in the USA. While there's no definitive answer to how much experience a moving company should have, looking for a trusted, affordable mover with at least five years of successful experience in the type of move you're planning is generally a good idea.
For instance, if you're moving around 200 miles away, find a mover with a solid track record of mid-distance relocations. You can confirm a company's years of experience by checking the Better Business Bureau (BBB) website.
Proper licensing credentials
Movers often highlight the licenses they've obtained, which helps verify their legitimacy. However, it's essential to know that not all licenses are equal. When looking for the best affordable movers, ensure they have a United States Department of Transportation (DOT) license.
By federal law, every moving company operating in the US must have a DOT license. To confirm a mover's legitimacy, find their USDOT number, which should be easily visible on the company website and verifiable via Federal Motor Carrier Safety Administration (FMCSA) website.
Honesty is the best policy
It's important to find a company with a strong reputation for honesty. Choose a provider that offers transparent pricing and doesn't include sneaky hidden fees and unexpected charges in your moving contract.
Additional services include moving large, heavy objects or penalties for deviating from the agreed-upon itinerary. Remember, you'll have strangers entering your home, so selecting a moving company with trustworthy professionals who will respect your belongings is crucial.
Insurance to protect against Murphy's Law
First introduced at Edward's Air Force Base in 1949, Murphy's Law states, "If anything can go wrong, it will." The adage is especially appropriate for movers. From accidentally dropping a coveted vase to scratching the family SUV during a moving truck backup maneuver, you should expect something to go wrong during your move.
For peace of mind, find a mover that can offer added insurance coverage for your valuables. Most reputable movers will have basic liability insurance, which costs about 60 cents per pound of cargo. However, you should consider going with full protection coverage to ensure everything you own is covered by moving insurance.
Superior customer support
Hands down, moving is one of the most stressful things you can go through. That's why it's critical to choose a mover with good customer support. Look for a company that listens to you and only offers the services you need, not one that hard-sells moving products and services you don't need.
You also want to choose a mover with customer support that is experienced, friendly, and willing to help you out when needed. Because no matter how much you try, something will not go according to plan. Experienced professionals can adapt to rapid changes and quickly provide solutions.
Professional credentials
Look for movers with their business accredited by the Better Business Bureau (BBB).
Good ratings and reviews on platforms like the BBB mean that the company has been vetted by an independent organization and is more trustworthy than operators that aren't accredited.
What Affects Moving Costs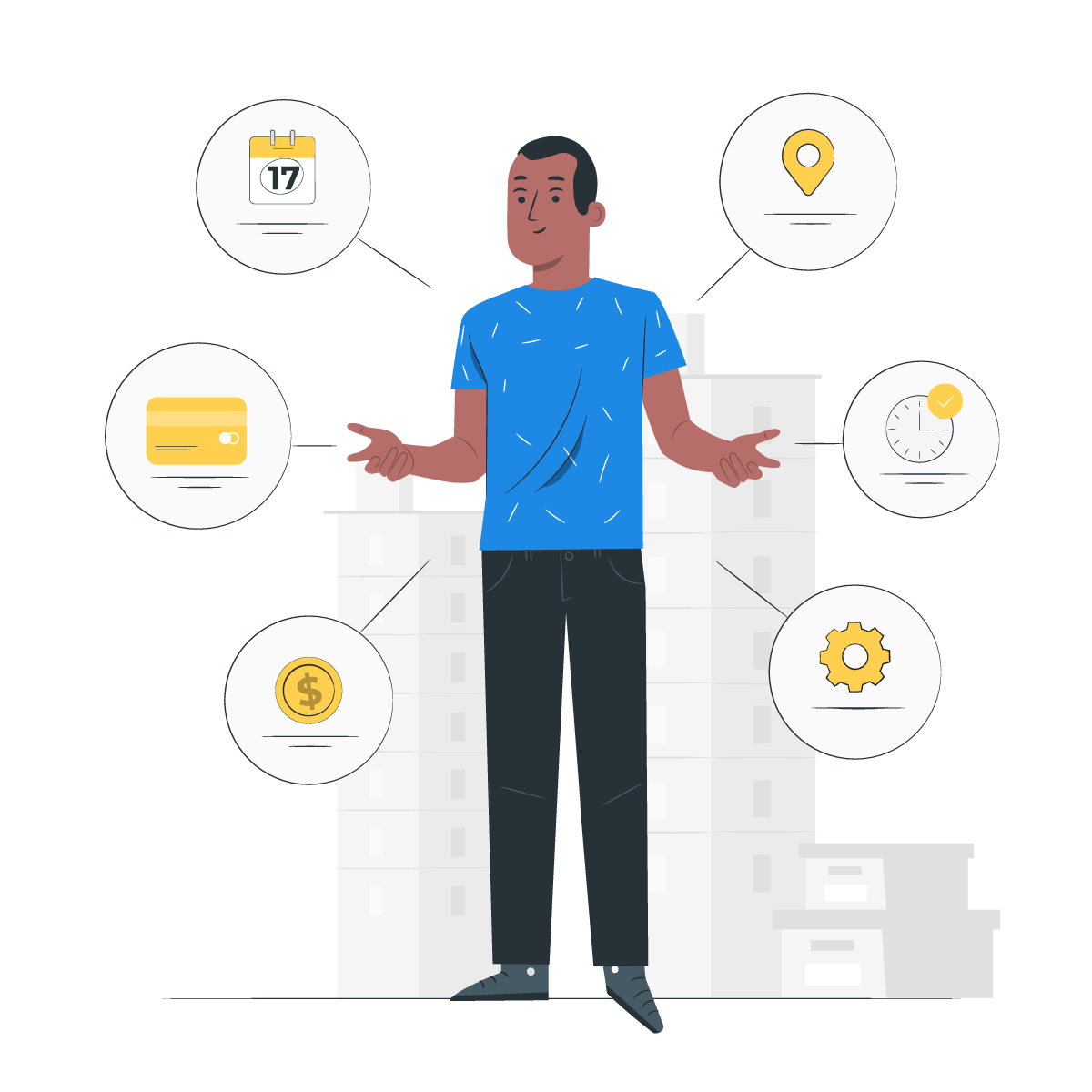 The cost of a move can be affected by several factors, including:
🚚 Distance: Generally, the longer the distance you're moving, the more expensive it will be.
🚚 Weight: The number of items you take with you can also affect the cost of your move. Heavier items require more resources to transport and may result in higher costs.
🚚 Additional services: If you require additional services such as packing, unpacking, or storage, this can increase the cost of your move.
🚚 Type of move: Different types of moves, such as full or self-service, can impact the cost.
🚚 Carrier type: The carrier you choose, such as a moving company or a rental truck, can also affect the cost.
🚚 Time of year: The time of year can impact the cost of a move. For example, moving during the peak (summer) season can be more expensive.
🚚 Accessibility: The accessibility of your current and new home can also affect the cost of your move. If stairs, elevators, or narrow hallways are involved, this can increase the cost.
🚚 Special items: If you have special items such as artwork or antiques, these may require additional care and resources, resulting in higher costs.
Tips for keeping the moving costs low
▶️ Plan early: Do this to save more and have more options for your relocation. Start at least two months in advance to arrange finances, make decisions about belongings, and take care of formalities.
▶️ Research moving companies: This is an essential step in planning a successful move. Doing so lets you find a reputable and reliable mover that will provide the best service for your budget and needs.
▶️ Compare moving quotes: Obtain at least three quotes from different companies for the best deal on your relocation. Ask for a complete inventory of their services, including packing materials and insurance coverage, and ensure they're licensed and insured by the FMCSA. Verify that their staff has been hired and trained according to DOT regulations.
▶️ Get rid of unwanted items: When preparing for a move, be realistic about what you need to bring and what's surplus. Avoid paying extra for unwanted items by selling them on Craigslist or eBay, donating to charity organizations, or holding an estate sale.
▶️ Get free moving boxes and supplies: You can get free moving boxes from companies that offer relocation services, local supermarkets, and hardware stores. By recycling these still-serviceable boxes, you can save money on your move and help the environment!
▶️ Discounts: Keep an eye out for discounts when doing your research. Also, if you are moving during the off-season, ask for special offers from moving companies. You may receive discounts by being more flexible on your moving date and paying the deposit in advance.
FAQs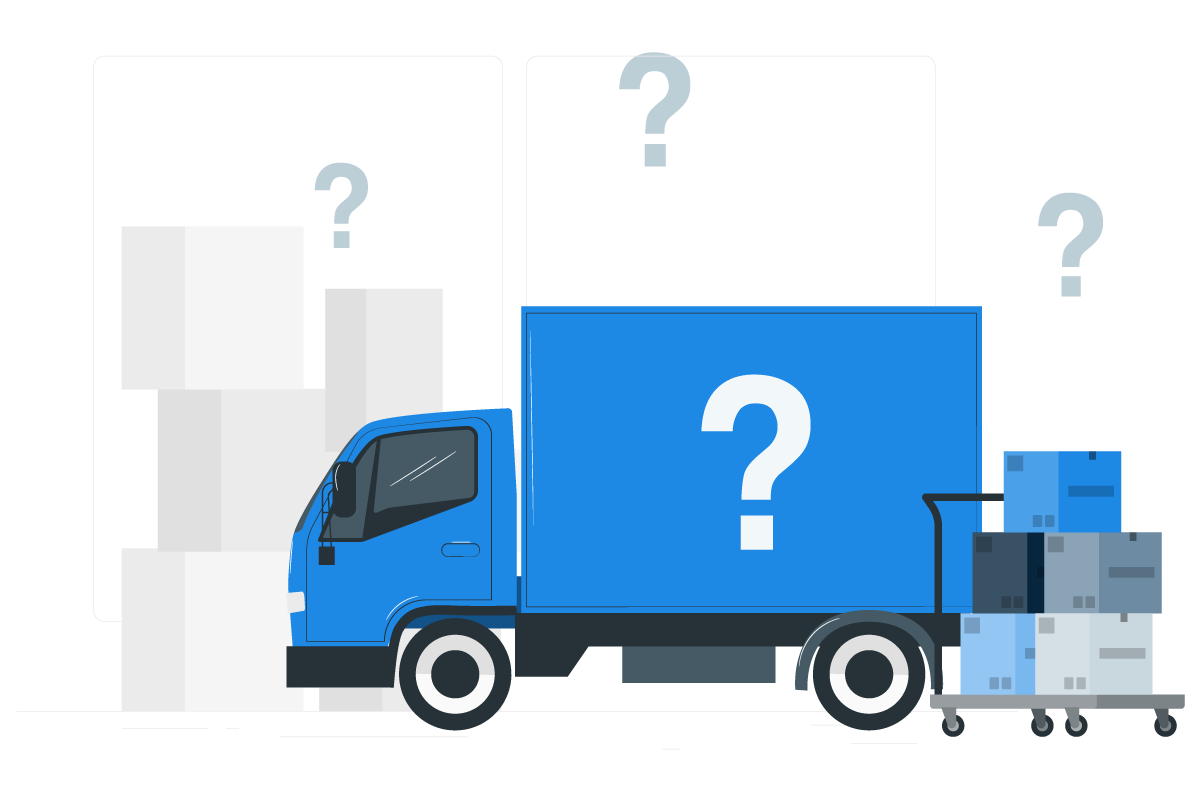 How much is a mover per hour?
The hourly rate for hired movers is usually between $50 and $75. It varies depending on factors such as whether the mover handles packing, the distance traveled from your location, and if multiple flights of stairs are involved in moving your items.
How much does it cost to have movers move you?
When hiring professional movers, you can expect to pay a minimum of $1,000. The average cost of a local move is $1,400, and for a long-distance move it will cost you $4,900.
Is it cheaper to hire a moving company?
When it comes to moving, doing it yourself is generally more affordable than hiring a company. However, if you decide to take on a DIY move, there are risks involved, such as accidents that could result in injury or breakage of your belongings.
In contrast, hiring a moving company o transport your belongings takes on the risk of the move. The company is better equipped to look after your belongings. And while this option is more expensive, it's safer and less stressful.
Also, most movers offer additional contents insurance and can provide at-home replacement values for major items like antiques, electronics, and jewelry in case of any unforeseen mishaps during the move.
How far in advance do you schedule movers?
You should schedule movers at least two months in advance. The earlier you book, the better your chances of finding a quality mover that's still available. If you need to move within the next four weeks, it may be challenging to find a reliable mover, as most have already been booked in advance.
Do movers pack for you?
If you're looking for a hassle-free way to move with all your belongings intact and secured, then full-service movers will pack everything from fragile items such as glass tables to precious artwork. Better yet—they do it in a fraction of the time that it would take if you tried it yourself!
When should you hire movers?
You can usually save on move costs by moving during off-peak times when the weather's a little cooler. You should also look into scheduling your move for Monday, Tuesday, Wednesday, or Thursday because those days are less costly than weekends and national holidays.
Can you negotiate with movers?
You can negotiate with moving companies to get better service for a lower price. However, sometimes the movers will have set rates that only decrease by certain percentages. Plus, they may not be willing to work on weekends or after hours when you need help the most.
How 9Kilo Can Help You Choose an Affordable Mover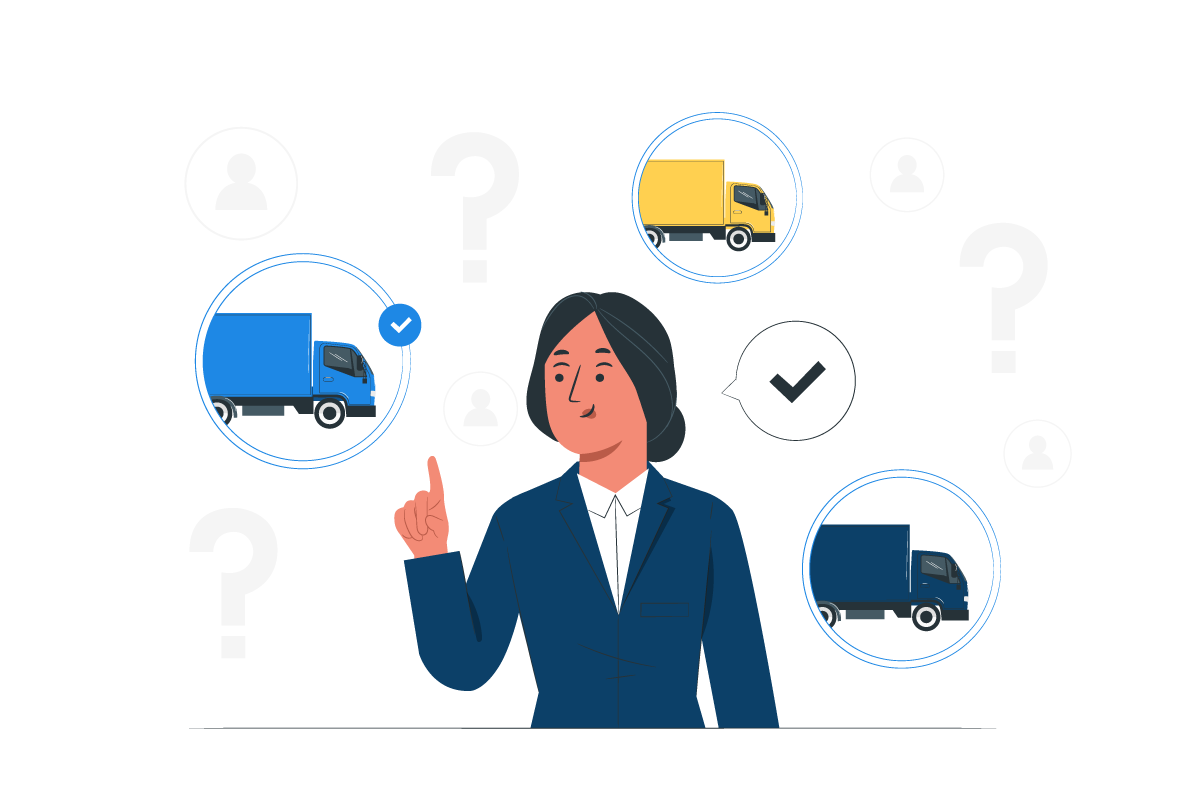 Experience a budget-friendly move with 9Kilo Moving—the premier choice to help you find the right long-distance moving service.
Our unparalleled network of top-rated national movers and long-distance moving companies is designed to provide you with a moving experience tailored to your specific needs and budget.
Our team of expert moving industry veterans is backed by years of experience and knowledge, ensuring a smooth and efficient move—no matter the distance or complexity.
Ready to find a national moving company?