7 Best Moving Companies in Las Vegas


VanLines Inc
Secure Storage
Easy Booking Process
Fully Trained Employees
GET QUOTE

Colonial Van Lines
Storage Services
Long-Distance Moves
Corporate Relocations
GET QUOTE

Moving APT
Available Nationwide
Award-Winning Movers
Extensive Vetting Process
GET QUOTE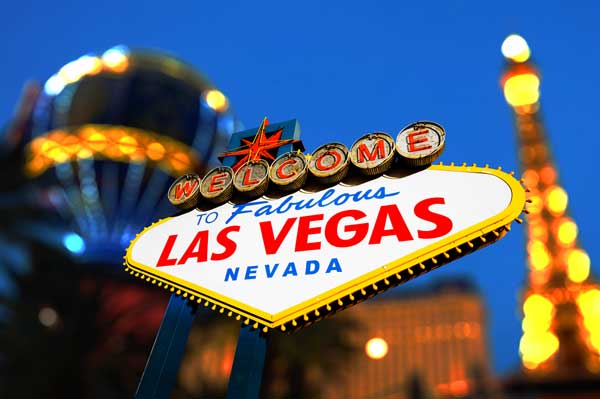 Ah, Vegas. The bright lights and the many, many slot machines are always an attraction to visitors. But when it comes to being a resident, Las Vegas is like any other city you'd call home. And among the less shiny, more mundane things to worry about is the question of moving companies. Whether it's a move to a block away, within the state of Nevada or all the way across the USA, finding the right moving company is crucial to how well your move goes. Thankfully, we're here to help you hit the jackpot with our list of the best moving companies in Las Vegas.
How To Pick A Moving Company In Las Vegas?
There's no need to go counting cards to win big at this game, since there's a load of helpful tricks to narrow down on the perfect moving company for you. The most important among these is having a clear understanding of your move. This includes having a detailed home inventory to know just how much you're moving, knowing what exactly you need help with and knowing how far you'll move. Since all moving companies come with a range of services, this information can help you choose from among them.
Simply answer these questions to understand your move better and narrow down your search field.
Is your move local (within Las Vegas), intrastate (within Nevada), interstate or cross country?
Is your move going to go over 100-200 miles, or be within that distance?
Is your current residence a studio, 1 bedroom or 2 bedroom apartment, or is it a bigger 3-4 bedroom house?
Will you be moving alone or do you have other people like a roommate/friend/partner moving with you?
Will you be moving with any kids or seniors?
How many things do you have that will be moved i.e. what does your inventory look like?
How many services do you require – will it just be moving, packing services, or loading and unloading only, or a full service move?
These 7 questions are your guide to knowing exactly what you're looking for. After all, you can look through hundreds of moving companies but without knowing these parameters, you'd never be able to decide which one's best. This step helps you get rid of all the options that won't work, and should leave you with a top 4 to 5 choices. This is when you approach the companies to get estimates from them, and also gauge how well they communicate with you. Make sure to also factor in word of mouth, since first hand experiences go a long way in determining whether a company lives up to its stellar reputation or not.
As the most basic criteria to be met, all moving companies should be licensed with the DoT (Department of Transportation) and should ideally bear an MC (Motor Carrier) number. This number gives interstate companies the authority to cross state lines when transporting their clients' things. Not all companies may be interstate movers, so don't panic if you don't see a number at first. Similarly, while some companies only do long distance moves, several others are locally owned and operated. Companies may be franchised, or may work with agents in locations where they can't be present themselves. Remember to research your companies thoroughly before going with the one that'll do your move.
7 Top-Rated Movers In Las Vegas
1. Family Movers Express
Their expertise lies in their name; Family Movers Express has been in the moving business since 2004, and are pros at dealing with family moves. They understand the stress and hassle that goes into a move, and how it can be a big milestone for a family. Trust in their services to lighten the load so you can focus on being with your family through it all. Plus, you know their money's where their mouth is, since the company was founded by a husband and wife that know what a family goes through during a move.
Family Movers Express also helps college students and seniors with their moving milestones, whether it's arranging furniture just the way they want it or arranging things into a dorm room. Need to move a piano across the block, or right across the state? Family Movers Express can handle it since they provide local, interstate, and long distance moving services. You can expect their stellar service in the counties of Nye, Clark, and Lincoln among others in Nevada, as well as in other states.
Their speciality lies in their ability to customize services to every move, and they can handle moves for every kind of house, from small apartments to large houses and condos. Providing a customized moving plan before the move, they also transport cars, and can provide climate-controlled storage as well. Their website also has an 'Express Quote' that gives you a rough estimate of what your move could look like.
Family Movers Express Contact Details
Contact Number – (702) 678-6683
Address – 6655 West Sahara, Las Vegas, NV 89146
Operational Hours – Monday-Friday 8 am to 5 pm. Saturday-Sunday 9 am to 4 pm.
Website – familymoversexpress.com
Family Movers Express Reviews
Google Reviews – 4.6/5
Yelp – 4.5/5
2. ​All Veteran Transit
When Donnie Dupray sustained a severe injury during field training, it caused him to be discharged from the army. But he didn't let it stop him. Using all that army training and discipline, he became the founder and owner of All Veteran Transit. All Veteran Transit is a fully insured, veteran owned moving company that also owns all their own vehicles and equipment. Their excellent service is available throughout Nevada, and a more detailed list of areas is up on their informative website.
Homeowners, businesses, contractors, and corporations can all make use of the efficiency of All Veteran Transit as they provide a range of moving-related services like hauling, towing boats, enclosed and open trailering, loose-item pick up and drop off service, disposal services and packing services too. Stuck with a last-minute move and don't know where to turn? Contact All Veteran Transit; unlike some other moving companies that can take up to a week to respond to you, they have a same-day response policy.
Their truck is 26'x8.5'x8.5′ and holds roughly 2100 cubic feet, and they charge $50 an hour per crew member. However, they do offer military discounts, whether you're on active duty or you have a family member in the service. But they go well beyond the basics; any unwanted furniture you have needn't go to waste or rot in a dump, as All Veteran Transit donates it to local charitable organizations. They're also in the process of holding the First Annual All Veteran Transit Veteran charitable donation, making sure their service extends beyond the bounds of just moving.
All Veteran Transit Contact Details
​Email ID – info@allveterantransit.com
Contact Number – 702-755-1916 (Donnie)
Address – 4139 Sparrow Rock St, Las Vegas, NV 89129
Operational Hours – Open 24×7
Website – allveterantransit.com
All Veteran Transit Reviews
Google Reviews – 4.6/5
Yelp – 5/5
3. ​Jackie Movers
Family owned and operated, Jackie Movers is your one-stop shop for all your moving-related needs with their full service packing and moving services. The company may have only been founded in 2018, but it was founded on years of moving experience and is steadily growing into one of Nevada's leading moving companies. They have services for residential and commercial moves, along with packing, loading, unloading and unpacking.
Their trucks are fully equipped and will keep your furniture safely strapped down during transit. Plus, they'll be protected with thick moving blankets that the company lets you use free of charge. Have a problem with special clothes that can't be folded? Jackie Movers has wardrobe boxes, also free of charge. The company understands the chaos of moving, reflected in their flexible scheduling and openness to last-minute jobs. They can also help clients acquire packing supplies, which at wholesale prices are practically a steal.
The best part? Openness. Their website goes into detail about their pricing, based on an hourly rate. They charge a minimum of 2 hours, and any time beyond that is calculated on increments of 1/4 of an hour. You'll be paying $110 an hour for 2 crew members and a truck, $115 for 3 movers, and $45 for any more additional movers. Their trucks can hold a capacity of around a 3-bedroom house. Your final cost will be the time taken from when the movers show up until they're done, and the packing materials utilized.
Jackie Movers Contact Details
​Email ID – vicente@jackiemover.com
Contact Number – (702) 954-9383
Address – 6032 American Beauty Ave, Las Vegas, NV 89142
Operational Hours – Monday to Sunday 6 am-9 pm
Website – jackiemover.com
Jackie Movers Express Reviews
Google Reviews – 5/5
Yelp – 5/5
4. ​Summerlin Movers
Armed with 20 years of experience, Summerlin Movers sure know what they're doing when they take a client on board. They specialize in local and long-distance moving services for both residential and commercial properties. In terms of local services, you can give them a call in Las Vegas, California, and Arizona. Need their expertise for a long distance move? Summerlin has long distance services anywhere within the continental United States.
No need to look elsewhere for movers who can handle your musical instruments, workout equipment or pool table. They have the equipment and experience to move heavy furniture and bulky things, and are also pros in packing them up the right way. They also have an add-on service of move-in and move-out cleaning. Plus, they can also handle late night and early morning moves that help you beat the heat and the traffic of the day. With movers on standby 24/7, Summerlin Movers can help you out anytime, anywhere.
​Summerlin Movers Contact Details
​Email ID – sales@summerlinmovers.com
Contact Number – (702) 524-3422
Operational Hours – Open 24×7
Website – summerlinmovers.com
​Summerlin Movers Reviews
Google Reviews –  4.5/5
See Also: Best Neighborhoods In Las Vegas For Families
5. Move 4 Less
Move 4 Less greets you with a "Smile! It's moving day" as soon as you enter their website. And no, they're not crazy. As stressful as moving day can be, you're bound to end up with a smile on your face to see everything happening as smoothly as possible. And this is exactly what you get when moving with Move 4 Less, armed with experience of over 15 years. They have local and long distance services for homes, high rises, condominiums and apartments, and also help with senior moves.
Move 4 Less knows Las Vegas and the surrounding region like the back of their hands, giving you exceptional service when it comes to local residential moves. They also have same or next-day service throughout Clark County, as well as on-time pick-up and delivery. These are no less than lifesavers for people working with a tight timeline. Plus, certain residential moves can even be given a flat-rate quote, removing the dangers of last-minute "additional services" that drastically hike up your final cost.
All of the 25 trucks they use are owned by them, and their crew comprises well trained, high quality members that went through extensive background checks and drug tests. Move 4 Less reduces your stress even more with their customized packing services, and can also remove, move or hang any of the following items – TVs, appliances, mirrors, water fountains, large valuable paintings, and chandeliers. As a cherry on top, they also disassemble, pack, and move large, heavy and specialty items, and provide clients with top-notch storage services.
Move 4 Less Contact Details
​Email ID – info@move4lessnevada.com
Contact Number – 702-381-1200
Address – 6630 Arroyo Springs St, Las Vegas, NV 89113
Operational Hours – Monday-Friday 8 am to 6 pm. Saturday and Sunday 8 am to 5 pm.
Website – move4lessnevada.com
Move 4 Less Express Reviews
Google Reviews – 4.5/5
Yelp – 5/5
6. Muscle Movers LLC
A small crew can still be as capable and efficient as a big one, and Muscle Movers LLC is here to prove just that. The crew is tight-knit, and well-versed in the art that is moving homes. Muscle Movers handles local moves of any size within a 150-mile radius of Las Vegas, and also has long distance moving services.
They've been in the moving industry for several years now, and specialize in loading and unloading services. They credit their success and great client relationships to their focus on customer satisfaction. Among their many services are residential and commercial moves, rearrangement services, government moves, packing services and storage options. Need some furniture delivered? Muscle Movers can help you out. Worried about your grand piano making the move in one piece? These guys can handle it.
Muscle Movers Contact Details
​Email ID – musclemovers702@gmail.com
Contact Number – (702) 994-0282
Address – 8100 Audubon Canyon St, Las Vegas, NV 89131
Operational Hours – Monday – Saturday 7 am to 9 pm. Sunday 9 am to 4 pm
Website – musclemoverslv.com
Muscle Movers Reviews
Google Reviews – 4.9/5
Yelp – 4/5
7. North American Van Lines
One of the leading moving companies in the moving industry, North American Van Lines has been in the business for over 85 years. They're a huge company with over 500 nationwide agents, providing services in every state of the USA. Of course, this brings with it the worry of agents; affiliates of the main company, agents can often botch the reputation of the company by providing less-than-ideal service.
But all of North American Van Lines' agents are vetted and professionals at what they do. Their Las Vegas agent has had over 2 decades of providing the best in the moving industry. Need more proof? BBB Nevada (Better Business Bureau) has given them the elusive and esteemed A+ rating. North American has 24×7 shipment tracking with their exceptional WorldTrac system to ease away those worries, as well as 24×7 customer service. They've got crane vans for those large bulky items, and are the first in their industry to haul shipments over the Alaska Highway.
In terms of services, they do it all. You can opt for a full service move and leave everything to them, or opt for selective packing services. Source your packing materials from them, pack it all yourself and leave the loading, transporting and unloading services to the professionals. Choose from binding pricing, not-to-exceed pricing or customized pricing, dealing with worries about quote transparency. Plus, you can also choose from their other services like installation and assembly, and world-class storage.
North American Van Lines Contact Details
​Email ID – customerservice@navl.ca
Contact Number – (702) 209-0594
Address – 1780 S Mojave Rd Suite 200, Las Vegas, NV 89104
Operational Hours – Monday-Sunday 7 am to 8 pm
Website – northamerican.com
North American Van Lines Moving Reviews
Google Reviews – 4/5
FAQs
How Much Are Movers In Las Vegas?
Your final quote for your move depends on several factors, some of which are how far you're moving, how much you have to move, and how you're being charged. In terms of a local move within Las Vegas, you'll mostly be charged by the hour. Movers can charge anywhere between $60 to $150 per hour. As an estimate, moving within Las Vegas can cost between $200 and $500.
What Is The Best Moving Company For Long Distance?
It's practically impossible to narrow down on one moving company as the best for a long distance move. But certain green flags mark a company of repute, among which are an A+ rating from the Better Business Bureau and a ProMover certification from the AMSA (American Moving and Storage Association).
Is Hiring A Moving Company Worth It?
Several people opt to do a DIY move over hiring a moving company since this cuts down on your total moving costs. While this remains a perfectly viable option, it's also one that requires loads of time, effort, organization, and hardwork. But looking up a moving company that is reliable and that charges you fairly is almost always worth it. They can handle every aspect of your move, or only help you out where you need the help.
How Do I Get The Best Price On A Moving Company?
You can always negotiate a price with your moving company, and the best way to do this is to get a quote for your inventory and move from a few other moving companies. Show them the lower quote; most companies would rather lower their quote than risk losing business. Also look out for discounts, since most companies have some discounts or the other. Some even have AAA discounts, or lower their rates for clients moving in the off-season.
How Far In Advance Should I Book Movers?
The rule of thumb is to book movers at least 2 months in advance. This not only keeps them informed of their schedule, but also gives you enough time to pack and get things in place for your move.
What Will Movers Not Take?
Items that are hazardous and deemed dangerous are items that won't be moved by movers. These include but aren't limited to aerosol, paints and paint thinner, acids, nail polish and nail polish remover, kerosene, charcoal, bleach, lighter fluid, chemistry sets, SCUBA tanks, fertilizers, weed killer, pool chemicals, cleaning solvents, matches and car batteries.
See also: Moving to Las Vegas | Moving From Los Angeles To Las Vegas
Also Read: Leaving Las Vegas? 5 Best Places to Move from Las Vegas