Moving to Colorado | 2023 Cost of Living and Relocation Tips


VanLines Inc
Secure Storage
Easy Booking Process
Fully Trained Employees
GET QUOTE

Colonial Van Lines
Storage Services
Long-Distance Moves
Corporate Relocations
GET QUOTE

Moving APT
Vetting Process
Award-Winning
Available Nationwide
GET QUOTE
Our Take
Price
Rating
Minimum Shipment Size
Storage
Booking Deposit
Cancellation Policy
Quoting Options
Discounts

Best Overall Value


GET QUOTE

2+ bedrooms




Free 30 Days




10%

Free up to 72 Hrs

Phone / FaceTime / Text

Senior / Same day Booking

Best Industry Reputation


GET QUOTE

1+ bedrooms




30 Days




20%

Free up to 72 hrs

Phone / Facetime

Seniors Discount

Best Customer Service


GET QUOTE

1+ bedrooms







Free up to 72 hrs

Phone / Virtual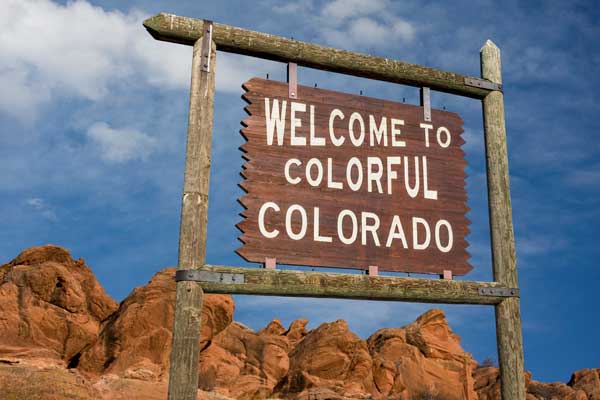 Many people moving to Colorado are doing so for the fresh air, scenery, and opportunity to live in a state where the population ranks among the most active in the country. Of course, planning a move to Colorado requires you to consider the same sort of things you have to consider for any other state. From understanding the daily commute to the cost of groceries, there are a variety of basic things to brush up on in order to make your move much more successful and satisfying. Of course, learning where the best sights are will certainly top your priority list.
1. Colorado Cost of Living
When considering a move to a new state, it is important to learn about any potential changes in your cost of living. Fortunately, when it comes to Colorado, the cost of living is not as high as you might initially fear. In fact, when compared with other states, Colorado's index of 131.5 is only slightly higher than the national average. This higher cost of living is mostly due to housing, grocery, and transportation costs. For instance, when it comes to purchasing a home, the median price is approximately $336,000. If you are considering the Denver metro area, you will be looking at prices in the upper $400,000 range.
However, this slightly higher cost of living is not so bad if you take into consideration that the median household income is actually 13 percent higher than the national average.
2. Taxes
Whether you are in a high- or low-income bracket, you will be paying 4.6 percent tax on your income. Additionally, if you are single, the standard deduction is $12,000, and if you are married, you can simply double that amount.
When it comes to property tax, Colorado is ranked fourth lowest in the US. You should expect to pay approximately $1,800 per year if you are an average homeowner as the real-estate tax rate ranges between .55 and .57 percent.
Colorado's sales tax rate is currently at a mere 2.9 percent. However, it is important to understand that the rate can increase to as much as 7.01 percent as municipalities and cities in Colorado are permitted to set their own sales tax rate.
3. Moving and Shipping Costs
Moving and shipping costs will vary depending on the distance from which you are moving and exactly what you are moving. That said, on average, a move of approximately 1,225 miles will most likely cost around $4,000. Of course, if you will be moving from a state that is located farther away, your costs will increase.
However, this estimate is based on belongings that weigh approximately 7,000 pounds, and your moving cost will decrease or increase, comparatively, depending on how much you are wanting to move. If you have a lot of belongings, especially heavy ones, you might want to consider having a garage sale to keep your moving costs within reason.
Also See: Get Paid to Move – States that Pay You to Move There
4. Colorado Job Market
According to the US Bureau of Labor and Statistics, the unemployment rate as of December 2019 was at 2.5 percent. This is impressive as the average unemployment rate for the US often ranges between 3.2 percent and 4.4 percent. Additionally, as of January 2020, Colorado's minimum wage is $12 per hour, which is significantly higher than the federal minimum of $7.25 per hour.
Colorado has a diverse economy comprised of a variety of industries, such as energy, agriculture and manufacturing. Other industries include tourism and real estate. However, when moving to a new state, it is important to educate yourself regarding the top industries to help inform your job-searching activities. When it comes to Colorado, the following industries are the most popular.
business
architecture and engineering
legal
mathematics and computers
social, physical, and life sciences
It is also important know which jobs and industries are showing growth.
esthetician
cement mason
insulation installer
assistance in home health
mining
diagnostic medical sonographer
interpreter or translator
Finally, if you are looking for a job, it is recommended that you live in one of the following places.
Eagle
Aspen
Gypsum
Avon
Durango
5. Housing in Colorado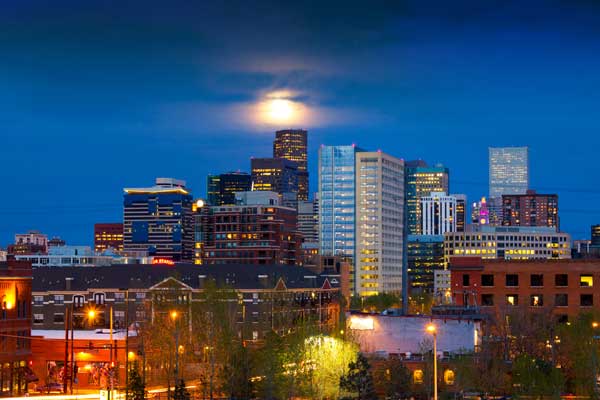 Depending on where in Colorado you are moving, rent for a one-bedroom apartment can range from $1,000 to $1,800 per month while the median cost to rent a two-bedroom apartment runs around $1,300. As you would expect, the closer you are to a popular area, such as Boulder, the higher your monthly rent will be. However, higher rents are also the result of an increase in new construction, which also means your chances of finding a brand-new place are pretty good. Some areas enjoying new construction include the following.
Denver
Fort Collins
Boulder
Glenwood Springs
Grand Junction
In terms of buying a home, Colorado ranks in the top 10 when it comes to the housing market. However, with this high rank comes the aforementioned higher median price of $300,000 per home. If you are interested in renting a house, you will most likely be shelling out $1,900 per month. However, this price will change depending on the home's location and size.
6. Things to do in Colorado
It is nearly impossible to run out of things to do in Colorado. For instance, Colorado is known for its incredible and seemingly endless outdoor opportunities, such as skiing, hiking, and horseback riding. Once you have settled in, you should be sure to enjoy some–if not all–of the following attractions.
Mesa Verde National Park
Home to the ancient Puebloan cliff dwellings, this national park provides an incredible experience for photographers and historians. Additionally, the park, located in the southwest region of Colorado, is surrounded by this state's natural beauty, making it an awesome experience for nature lovers as well.
Garden of the Gods
Featuring red-rock formations, this National Natural Landmark is located at the base of Pikes Peak in Colorado Springs. Visitors can enjoy hiking, horseback riding, and camping. You can also avail yourself of Jeep and Segway tours. The rock formations are enormous, and some seemingly defy gravity. In fact, you should be sure to bring your camera as this place is like no other in Colorado.
Fifty-Two 80's
If you love nostalgia and the 80s, you should not miss the chance to visit this museum located in Denver. Dedicated to everything 80s, you can browse or purchase a variety of vintage items including clothes, toys, and a variety of memorabilia.
Garbage Pail Kids
Strawberry Shortcake
Classic Video Games
Pinball Machines
Atari
Teenage Mutant Ninja Turtles
Red Rocks Amphitheater
Just 15 miles outside of the state's capital, the Red Rocks Amphitheater is a natural amphitheater. As you might expect, this beautiful amphitheater offers amazing acoustics. As such, it is home to a variety of live musical performances. Additionally, historians believe the Ute tribe may have used this same amphitheater hundreds of years ago.
Vail
Of course, Colorado is known for its many opportunities for skiing. Vail, however, is among the best ski resorts in the nation. In addition to the magnificent slopes, the town of Vail is a picture-post experience that must not be missed.
See Also: 7 Most Affordable Places to Live in Colorado
7. Weather
Colorado is located, on average, 6,800 feet above sea level. This high elevation results in low humidity and moderate yearly temperatures across most of the state. For instance, when it comes to the summer, the average high is around 86 degrees Fahrenheit.
However, due to varying elevations, weather can be rather localized. In the eastern part of the state, for instance, the weather is more similar to the semi-arid plains of Kansas where temperatures are much higher in the summer. In this area, there is also very little rain. Finally, the eastern part of the state experiences dramatic changes in temperatures due to the low humidity.
Conversely, colder temperatures and increased precipitation are the norm for higher elevations. For instance, Vail can drop to the single digits in the winter and experience over 125 inches of snow and rain in just one year's time.
8. Become Resident
Becoming a resident of Colorado is as simple as being at least 23 years old, establishing physical residency, and showing proof that you live at the physical address using any of the following.
utility bill with your name
deed
rental agreement
The state of Colorado also requires you show your commitment to becoming a full-time resident by either registering to vote, obtaining an identification card, or getting your Colorado driver's license. Whatever method you choose, you should be sure that the document you present displays your address.
See also: How to Establish Residency in a New State
9. Driving in the Mountains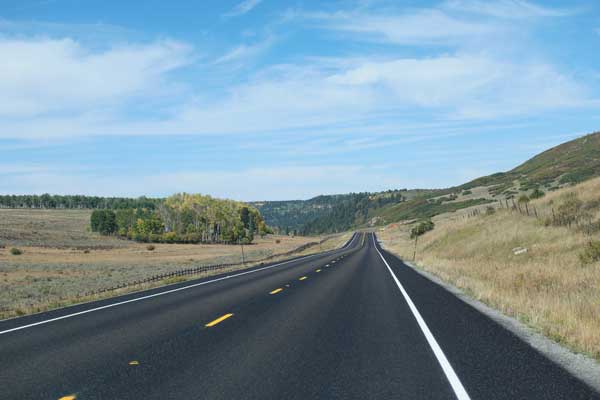 It is important to understand that it will take you time to become proficient at safely driving through the mountains of Colorado. As such, you should always stay abreast of the road conditions and travel alerts.
See also: Colorado DMV Change of Address
10. Natural Disasters
When you think of natural disasters, you most likely do not think of Colorado. This is because Colorado is among the safest places to live regarding the occurrences of a natural disasters like storm surges and hurricanes. However, Colorado does experience its share of hail storms, tornadoes, and flooding. Colorado is also not a stranger to earthquakes and wildfires.
11. Education
Top-Rated Colorado Colleges
Colorado School of Mines, Golden, CO
University of Denver, Denver, CO
United States Air Force Academy, USAFA, CO
University of Colorado Boulder, Boulder, CO
Colorado College, Colorado Springs, CO
Colorado State University, Fort Collins, CO
Regis University, Denver, CO
University of Colorado, Denver, CO
University of Northern Colorado, Greeley, CO
University of Colorado, Colorado Springs, CO
Top-Rated Colorado Schools
D'Evelyn Junior/Senior High School, Denver, CO
Peak to Peak Charter School, Lafayette, CO
Liberty Common Charter School, Fort Collins, CO
The Vanguard School, Colorado Springs, CO
Denver School of the Arts, Denver, CO
DSST: Stapleton High School, Denver, CO
Fairview High School, Boulder, CO
KIPP Denver Collegiate High School, Denver, CO
DSST: Green Valley Ranch High School, Denver, CO
DSST: Cole High School, Denver, CO
12. FAQs about Moving to Colorado
Is it expensive to live in Colorado?
Yes, it is in many aspects, expensive to live in Colorado. According to bestplaces.net, the overall cost of living in Colorado is almost 21% more expensive than the national average. Housing, groceries and transportation costs are the main reason for the high cost of living in the Centennial State. For instance, while the median home value in the US is around $232,000, the same in Colorado is around $384,000. But you may not feel the pinch as much, since the median household income in Colorado is also comparatively higher than the national average.
What salary do you need to live comfortably in Colorado?
Up until 2020, with the rising cost of living, you would have needed an annual salary of close to $100,000 to live comfortably in Colorado. However, recent data and trends suggest that even with an annual salary of around $70,000 or $6,000 per month, you can afford to live a pretty comfortable life in Colorado. This amount will help you cover your housing as well as utility costs without much of a stretch.
Where should I move to Colorado?
Many people are making a move to Colorado for all the mesmerizing sceneries, outdoor activities and booming job opportunities that it has to offer. And while many parts of the Centennial State are worth living in, some of the places that you could definitely consider moving to are Fort Collins, Colorado Springs, Denver and Greeley. Not only are these places filled with all kinds of opportunities, but are also among the most affordable places to move to in Colorado.
See also: Best Places to Live in Colorado | Moving To Colorado Springs – Relocation Guide | Top Moving Companies for Relocating to Colorado State
What is the cheapest city to live in in Colorado?
Trinidad, located in Southern Colorado, is considered to be the cheapest city to live in Colorado. Mainly due to its affordable housing costs and limited population, this city close to the border of Mexico attracts people to call it home. According to bestplaces, the overall cost of living in Trinidad is around 17.4% lower than the US average. The median home price here is around $136,400 and the median income is close to $44,000.
What is the most dangerous city in Colorado?
Even though Colorado is among the safest states to live in the United States, some parts of the Centennial State have alarmingly high crime rates. Glendale, ranks as the most dangerous city in Colorado, according to FBI statistics. This Denver suburb has a total crime rate of 191.79 per 1000 residents, definitely making it one of the places to avoid in Colorado. Few other dangerous cities of Colorado include Sheridan, Pueblo, Alamosa and Federal Heights.
What is the most beautiful city in Colorado?
While most cities here are surrounded by their own scenic beauty, the ones definitely worth mentioning are Breckenridge, Telluride, Georgetown and Cripple Creek. Each of these places have their special charm and it is surely not so easy to choose which one tops the other.
Will housing prices drop in Colorado?
Contrary to popular beliefs, housing prices do not seem to be dropping anytime soon in Colorado. Many people expected that the ongoing pandemic would bring down the house rates in the Centennial State, but as the trends suggest, that does not seem to be the case, as of now at least. With a thriving job market and a comparatively high quality of life to offer, Colorado remains a hot spot for all housing prices.
What is the best area to live in Colorado?
Depending on factors like affordable housing, a flourishing job market, safety and rich culture, one of the best areas to live in Colorado is Fort Collins. With many craft brewers and recreational activities, the city has a lot to make you fall in love with it. Fort Collins is also among the safest areas of Colorado, and utilities and transportation costs here are pretty reasonable too. Some other good areas to live in Colorado include Boulder, Denver and Colorado Springs.
What is the safest town in Colorado?
Frederick, a small town located in Weld County, is considered to be the safest town in Colorado, with a crime rate of only 1% per 1000 residents. Although some reports from the FBI suggest that the property crime rates might be a little underrated, Frederick will still be one of the safest areas in Colorado. Some other safe places in the Centennial State are Windsor, Milliken, Louisville and Firestone.