United Nation Van Lines Review 2022 (with Pricing)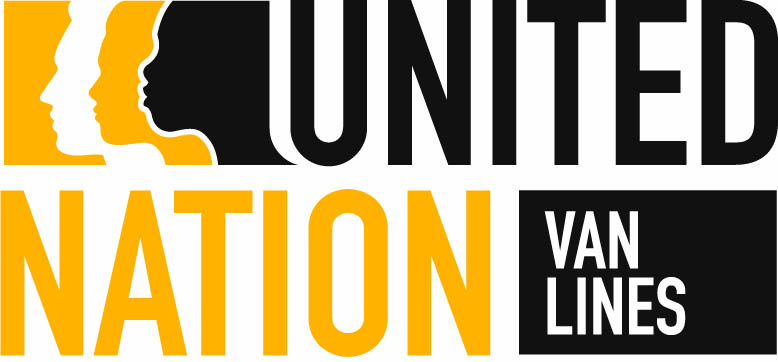 United Nation Van Lines positions itself as a leading moving company and among the most established. They have been making great strides in the industry and hence have a decent name in the market. Over the past 9 years, they have helped thousands of customers with all things moving. Their reputation and customer base continue to grow in strength, which is reassuring if you're considering hiring them. If you're planning your move with United Nation Van Lines, let's further look into more information about the company in this review.
Overview Of United Nation Van Lines
With headquarters in Missouri, the company values are built on the principles of reliability, speed, and affordability. These are the core values of the company and keeping moving expenditure reasonably affordable matters most to United Nation Van Lines.
As per the company website, United Nation Van Lines was turned into a successful business by a group of 3 friends that noticed certain loopholes in the moving industry. Instead of sitting and being disappointed about it, they took the opportunity to make moving effective and simple with their business. The company now proudly boasts of completing nearly 13,000 moving projects as brokers and carriers in a span of 9 years after building the company from the ground up.
Speaking of the company's marketing strategy, it's true that lots of moving companies have similar names. In this case, United Nation Van Lines has marketed itself very closely like its competitors – namely United Van Lines, Nationwide Van Lines, American Van Lines. In terms of the company name, this to an extent doesn't make the brand stand out from its competition. In their 'About Us' section, they also refer to their brand as just United Nations. The inconsistency means you have to be mindful of this while looking up the company on your search bar.
Now that you've glanced at first impressions of the company, let's go into detail about the services they offer.
What Services Are Offered By United Nation Van Lines?
Long Distance Moving Services
United Nation Van Lines takes pride in taking full responsibility for long-distance moves for their customers. They have an effective process in place for out-of-state moves anywhere across the country. You'll have their customer service team to rely on to provide assistance, process requests, and answer questions you may have. In case you are moving for the first time, make sure to get all your doubts clarified with the representative assigned for your move.
See also: The 10 Best Out Of State Movers in the US
You can also bid adieu to the chore of packing; United Nation Van Lines takes care of packing your furniture, appliances, and so on. You can then sit back and relax as they haul all your belongings into a truck and deliver it on the scheduled dates. Definitely confirm the dates on which you'd like your things to arrive in your new home in advance. Also, keep the customer service representative number with you at all times for regular tracking updates of your items.
Senior Moves
Moving homes is not an easy task for senior citizens as it requires even more care and attention. Physically moving small items, packing, unpacking can be tiring. There's also so much emotional baggage involved when senior members move to a retirement home. With the emotional toll, moving becomes much more stressful. United Nation Van Lines understands the different factors that come into play for senior moves and will handle such projects with the utmost compassion.
Their crew also understands the sentimental value older members hold towards antiques and family heirloom items. This is why within senior moves, they also offer the service of boxing special household items. Do note that they can also help you out if you're just rearranging certain items in your house and need labor to physically move items.
See also: Best Senior Moving Services of 2021
Military Moves
If you're in the military, you'll know that there are strict guidelines and certain formalities in place for when you move. Good thing is that United Nation Van Lines is well acquainted with the fundamentals and criteria of a military move. So if you serve the military and have been notified to change station, you can choose to ring up United Nation Van Lines for a quotation.
To ensure that the standard of your military move is met as per procedure, do discuss quotations down to the minutest detail with United Nation Van Lines. Don't forget to also keep a record of quotes and receipts as you discuss your move with the company.
Corporate Commercial Moves
A corporate office relocation is no child play. You have to get a good backup of all systems in the office, take care of the paperwork, and much more. It's safe to say that it is a mammoth size project that involves immense management and planning in advance. That's exactly where United Nation Van Lines would be able to step in to help. Their corporate move services include a consultation where you go over the nitty-gritty of the move. The crew will manage disassembling furniture, electronics, packing, labeling each and every item that's going to be relocated. With their expertise alongside, your corporate move could become considerably less taxing and much more doable.
Storage Services
There are several times when you will require storage space. For instance, when the lease is up and you haven't found a new home yet. Or you're in a situation where you have decided to downsize from a two-story house to an apartment, you'll have an excess of stuff to store. For all your storage needs, United Nation Van Lines will be able to hold your items till you require them again.
They have a variety of storage spaces in different sizes to help accommodate belongings as per different requirements. The company website mentions they have a 45,000 square feet, climate-controlled facility to store your items. Do consider contacting them if you are in need of storage solutions.
United Nation Van Lines Cost And Pricing
In terms of pricing, United Nation Van Lines claims that their costs are approximately 30% lower than other major carriers in the market. So if you're on a tight budget and have been on the hunt for reasonable quotes, it would be a good idea to get a quotation from them.
The reason why their costs could be on the lower end of the spectrum is that they are van lines. Wondering what are van lines? Well, the term is used for moving companies that operate beneath the network of big van lines that have a ton of experience. They have a huge network, hence can source out the best quote for a variety of budgets and types of moves.
That being said, let's give you more perspective in terms of costs you can expect. Refer to the table below to get a compilation of the costing for certain locations, this will help you gauge their pricing structure –
| | | | |
| --- | --- | --- | --- |
| Moving From | Moving To | Number Of Rooms | Service Costs |
| California | North Carolina | 2 Bedroom | $10,200 |
| Kansas | California | 2 Bedroom | $7,150 |
| North Carolina | Florida | 3 Bedroom | $8,070 |
| Indiana | Florida | 4 Bedroom | $13,700 |
The cost structure above is formulated based on reviews of customers that have used their services for long-distance out of state moves. Do note that your quotation will vary based on the distance being covered and the number of items being moved. To get the most accurate estimate of how much your move with United Nation Van Lines will cost you, it's best to contact them directly. Let's help you get in touch with them.
How To Book United Nation Van Lines
The process to book a move with United Nation Van Lines is fairly straightforward, here are the steps –
Step 01 – Visit www.unitednationvanlines.com
Step 02 – Click on the 'request a quote' option on their homepage
Step 03 – Fill in your name and where you're moving to and from
Step 04 – Select the dates of your move
Step 05 – Mention your move size by selecting the number of rooms in your house
Step 06 – Leave your contact number and email address
Once you submit your request for a quote, the company will get in touch with you.
How To Contact United Nation Van Lines
In case you'd like to reach out directly to the company, here are the ways you can contact them –
By Call: You can ring them up and speak to a customer service representative on – (877) 646-5070
Email: Write them an email with all the queries you have on – info@unitednationvanlines.com
In Person: Visit their headquarters during office hours. Find their address below –
United Nation Van Lines Headquarters Address
2723 S State Ste 150, Ann Arbor, Missouri 48104.
Reasons To Choose United Nation Van Lines
Great Pricing System
Your biggest reason to choose United Nation Van Lines as your mover is their fantastic pricing system. As they claim, quotations from them are roughly 30% lesser than other carriers in the market. So by making them your movers, you would be far from being charged extravagantly. You should also note that a majority of reviews point out that the quote they received from the company at the beginning was the price they paid at the end of the move. That being the case, you won't see surprise costs on your bill, provided that the scope of work promised doesn't change.
Impressive Management Of Long Distance Moves
A noticeably evident factor in most of their reviews is that they have garnered the trust of customers, particularly for out-of-state moves. Even though they can handle moves of all sizes, they've got a great reputation for the number of long-distance moves they've handled over the years. With their expertise onboard, you could have a smooth experience on your big moving day.
Attentive Customer Service
Many reviews left across platforms mention how the customer support team at United Nation Van Lines does a superb job at clarifying queries quickly. This is another big reason to hire the company. It is certainly reassuring for you that you won't just be hearing nothing from the company every time you ring them up with any doubts.
Things To Consider Before Hiring United Nation Van Lines
Inconsistent Reviews
A majority of reviews towards United Nation Van Lines are extremely positive while others are on the super negative side of the spectrum. The possible reason for this is that the company operates with a wide network of moving companies. Chances are that not all the companies in their network are up to the mark in comparison to the ones that have successful moves.
Ratings
Before hiring any mover, you should glance over their ratings. To give you an idea of where United Nation Van Lines stands at –
Google Reviews – 3.6/5 (out of 194 reviews)
MyMovingReviews – 4.1/5 (out of 157 reviews)
Trustpilot – 4.5/5 (out of 167 reviews)
For being in the industry for 9 years, United Nation Van Lines doesn't have an enormous amount of reviews on different platforms. This can be one thing that could seem like a setback for some. On the plus side, they have received a decent amount of positive remarks from clients who have very recently moved with them in the year 2022.
Our Take On United Nation Van Lines
United Nation Van Lines is a reasonably good full-service long-distance moving company. You can ring them up to assist you with your interstate move, senior citizen move, military, or even for just storage solutions. They assign each moving project a coordinator that walks you through the services and clarifies doubts so that there's no room for miscommunication as well as a miscalculation in quotes. That's a good enough reason to ask them for a quote and gauge more about their customer service from there onwards. Hope this helps you with understanding whether they're the movers for you!
FAQs On United Nation Van Lines
Which Are The Best Interstate Moving Companies?
For an interstate move, you require moving companies that have trucks licensed to cross state lines. These kinds of moves can be more demanding than a local move within the city and some of the best companies for such moves includes – International Van Lines, American Van Lines, Allied Van Lines, and North American Van Lines.
Do You Tip Movers?
There is no obligation to but you choose to tip movers at your discretion. A reasonable sum for a tip for each mover is somewhere between $50 to $100.
Who Is The Largest Van Line In The United States?
United Van Lines has the largest fleet of trucks in comparison to other companies that operate independently within their organization, making them the largest.
Also Read: Two Men and a Truck Review | Atlas Van Lines Review | Motivated Movers Review | Green Leaf Moving & Storage Review