Green Leaf Moving & Storage Review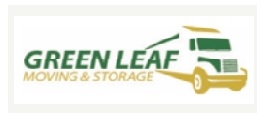 Moving can often be a complicated process because of the multitude of responsibilities you've to take care of while planning. Paying the bills, canceling subscriptions, making travel arrangements, separating wanted items from unwanted ones, etc. are just some of the things that'll be on your moving checklist. In addition, looking up moving companies and the pressure of selecting the right one can also build upon the complexity that we referred to in the opening line.
Green Leaf Moving & Storage is one such moving company among 7000 others in the U.S. that aims to make a difference in the moving industry. With its base set up in Florida, Green Leaf Moving & Storage has made numerous moves and still serves many customers today. But, is this company best suited for your needs? To make that decision, you'll need to gather more information, which is why it is absolutely integral that you continue reading our Green Leaf Moving & Storage review to know more.
Overview Of Green Leaf Moving & Storage
Green Leaf Moving has been in the moving business for 15+ years. Due to this, many people still choose this company's services since they know the ins and outs of the moving industry. Also, they know how to tailor moving requirements according to the complexity of the move, and this is a skill that comes only with experience. Catering to 48 states across the country, Green Leaf Moving & Storage aims to create seamless, efficient moving for families, corporates, and military personnel. You may also read our article on PCS Tips For Military Families.
If your move requires special attention, especially when it comes to the protection of some articles, Green Leaf Moving offers a plethora of premium services too. This includes specialized packing options, delivery options, and if you need that extra space, storage options as well. Their offerings are not limited to these but extend to a plethora of other important services as well. Let us take a look at them, one by one, so that you get a thorough understanding of what they serve.
What Services Are Offered By Green Leaf Moving & Storage?
Long Distance Moving
Long distance moves are tiresome and tedious, and that's why Green Leaf Moving is here to alleviate some amount of that stress. They cater across 48 states and also have specialized partners in states that are geographically challenging to move to such as Alaska, Hawaii, and Puerto Rico. Therefore, it's safe to say that long distance moving is Green Leaf's forte.  
Auto Transportation
Having a moving company that offers auto transportation is a real added advantage. It helps to reduce costs since you can ask for discounts when you bundle your move with auto transportation. This also saves you the trouble of finding a separate auto transport moving company. Green Leaf Auto Transport, Green Leaf Moving's other business venture, takes care of moving vehicles across the country.
They offer enclosed and open transportation options, no matter the type of vehicle – be it a car, truck, motorcycle, or even a boat – leave it at the hands of this sister company, and you're good to go. 
Also See: 5 Best Car Shipping Companies
Military Moves
If you've been called for a military PCS (Permanent Change of Station), you can either use your personal allowance or make use of a military move. Green Leaf Moving specializes in such moves, offering discounts and special benefits to those who extend their services to the nation. Whether you're from the navy or army, Green Leaf Moving will ensure that our servicemen and servicewomen are treated with the utmost respect by offering them the best of their services.
Corporate Relocation
Moving offices can be tricky and that's where a professional moving company comes into play, in order to ease the logistics. Whether it's for an employee, a particular department, or the entire company, Green Leaf Moving caters to everything office-related! Green Leaf Moving will also coordinate with the business's HR departments to discuss packing options, moving dates, and times, so that there's ample communication for the move to be smooth.
Storage Service
If you require more time to unpack, or if your new place can't hold extra boxes, you can avail of their storage services too. Green Leaf Moving has storage facilities all over the 48 states it delivers to. And if for any reason they've to delay your move, they make use of their nearest storage facility to store your items till they come up with a solution for the delay. Don't worry, however, because if at all this delay happens, they offer their storage spaces for free. Even otherwise, their rates for short-term, long-term, and commercial storage options are quite reasonable. 
Also See: Top 10 Moving and Storage Companies
Green Leaf Moving & Storage Cost And Pricing
Moving is an expensive affair and by hiring a professional moving company, you're surely going to be spending a lot, although they do make the moving process far easier compared to truck rentals. You can contact them via their website and get in touch with their representative, who will then offer a rough estimate of your move. Since their website doesn't mention any pricing structure, we've come up with approximations that are based on reviews from reputable consumer forums: 
1 Bedroom Home: $1,601
2 Bedroom Home: $3,045
3 Bedroom Home: $6,055
4+ Bedroom House: $10,000
However, the rates that we've mentioned should not be taken as the ultimate price. Many factors such as time, size, location, and distance of the move influence the costs invariably. The cost of your move will differ from the cost of others, so it's best to contact the company first to have a better understanding of the price structure.
It is important to note that Green Leaf Moving & Storage asks for a deposit after the finalization of the deal. The exact amount is not specified on the website, so you'll have to, again, speak to a company representative to find out the details.
Does Green Leaf Moving & Storage Offer Insurance?
Since moving can be quite unpredictable as a variety of unpreventable factors such as bad weather or freak accidents can cause damage to the items and/or result in delayed moves, it is always best to choose a company that can come up with spontaneous solutions and is forever prepared. It is in such scenarios that a proper coverage plan plays its part to recover or replace those damaged items. As far as insurance goes, Green Leaf Moving provides full-value insurance options, and the level of liability is decided on the day of estimation.
Not sure what a full-value protection plan is? It is a certain type of coverage that replaces or repairs damaged items if they're in the mover's protection. If replacing or repairing is not possible, the company can amend by cash settlements as well. These plans vary from mover to move, so if you're going with Green Leaf Moving & Storage, ask them for a detailed written explanation of their full value protection policy.  
How To Book Green Leaf Moving & Storage?
There are several ways you can book an appointment with Green Leaf Moving. Their booking process is pretty straightforward once you visit their website. Here are the steps that you need to follow in order to make a booking:
Go to their website and click on the 'Book Now' tab. A form asking you to fill in your necessary details will appear, and after you click 'Send,' a representative will get in touch with you in some time.
If you want a quicker response, you can call them on the phone number provided in the 'Book Now' section, or on the front page of the website.
You can even drop them an email if you have any queries about the moving process. The email address can be found either at the end of the front page or in the 'Book Now' section.
If you prefer to meet them in person, then just drive or walk down to their main office, which is located in Florida.
How To Contact Green Leaf Moving & Storage?
Here are several ways to get in touch with Green Leaf Moving & Storage:
Visit Them On: https://greenleafmoving.us/
Call Them On: 1-855-862-1510
Email Them At: info@greenleafmoving.us
Green Leaf Moving & Storage Headquarters: 4142 Mariner Blvd Suite #152,
Spring Hill, Florida 33469
Reasons To Choose Green Leaf Moving & Storage
A Decent Number Of Services
If you're thinking about the range of services, you can count on Green Leaf Moving & Storage since they offer a wide range of them. They indeed specialize in long distance moves, but along with that, they also offer auto transportation moves, military moves as well as storage services.
If you're falling short of boxes to pack, you can directly order supplies from their online store. Their boxes, having various dimensions, are suitable for storing all sorts of items. Not many moving companies offer such a feature, so if you choose Green Leaf Moving, you know you're going to get pampered by this. 
Active Online Presence
Having an active online presence is important for direct communication between seller and audience. And as far as responding to reviews are concerned, Green Leaf Moving has been pretty vocal. No matter what the comment is, they ensure that they respond to most of them, especially the ones voicing out concerns/complaints and the ones that need addressing. Sometimes, people post mindless reviews just to defame a company's name, and Green Leaf's team takes the time and effort to respond to such types of comments as well, thus illuminating their company's commitment to honesty.
Virtual Estimates
Here is where Green Leaf Moving puts its technological flair into practice. Apart from the traditional physical estimates, this company offers virtual estimates too. This enables customers to directly get in touch with a representative via FaceTime, Google Duo, or even Skype, in order to gain an estimate. This mode is no different than a physical estimate and it's a great option if you're busy or just cannot entertain a physical estimate for whatever reason.
Things To Consider Before Choosing Green Leaf Moving & Storage
Mixed Online Reviews
You come to know how good a company is based on the experiences of others. And there's no better source than the internet that holds a countless number of forums, thus allowing users to review a particular service.
Although Green Leaf Moving has quite a few positive reviews, the negative ones also seem to be at par with the positive ones. Green Leaf Moving's Yelp rating has just one star and its BBB rating has a bad grade of 'F'. On the other hand, MyMovingReviews and ReviewMovers give it an above 3-star rating. Also, many negative reviews are repeated across these platforms which brings us to two possibilities; either Green Leaf Moving's services were so bad that every platform deserved to know how bad they are, or it could be a classic case of defamation.
Poor Customer Service
If there's one thing that customers can't tolerate, it is poor customer service. And many customers have not held back their punches in stating how extremely long Green Leaf Moving's call wait times are.
Across online forums, the customers have also criticized the fact that customer service doesn't receive calls or even hear the customer's complaints. It's also said that Green Leaf doesn't take the move seriously after the deposit is paid. Although these experiences were shared only by a few, these are still important points for you to think about before finalizing a deal with this company.
Issues Of Dishonest Pricing
Transparent pricing earns a customer's respect and also boosts them to refer said company to friends and family who want to move in the future. There were cases where a Green Leaf Mover's representative lured customers by quoting low prices and then increased them suddenly by stating hidden charges. Therefore, it's important to have a thorough chat about the pricing with Green Leaf Mover's representative. Ask them to lay bare all hidden fees and potential clauses that could potentially hike up the net rate without your knowledge. 
Our Take On Green Leaf Moving & Storage
Green Leaf Moving does a pretty solid job on the range of services it provides and in how they use technology to solve the issue of an absent physical estimate. But, based on their reviews, certain aspects might make you reconsider using this company's services. Therefore, it's better that you thoroughly inspect reviews on reputable forums and decide for yourself.
FAQs On Green Leaf Moving & Storage Review
Should I Use Self-Storage?
If your new abode doesn't have the space yet to house your gym equipment, gardening tools, music gear, or basically anything that takes up too much space, self-storage units are what you should use. You can store them temporarily and then shift them when your apartment is ready to hold them.
What Day Is Cheapest To Hire Movers? 
If you're looking to save costs (who isn't?) on the move, you can hire movers on weekdays (Mondays to Thursdays). Moving companies charge lesser rates on these days because the moving frequency is low as opposed to the weekends. Booking on the weekdays also makes sure that you have more open slots available when compared to weekends. You may read our article on Is Moving During the Off-Season a Good Idea.
How Much Does It Cost To Transport A Car Across The U.S.?
On average, transporting your car across the state will cost you approximately $1,653. For an open carrier move, you'd pay around $1,204, whereas a closed carrier move would cost you around $2,105.