Moving to Alaska – 2022 Cost of Living and Relocation Tips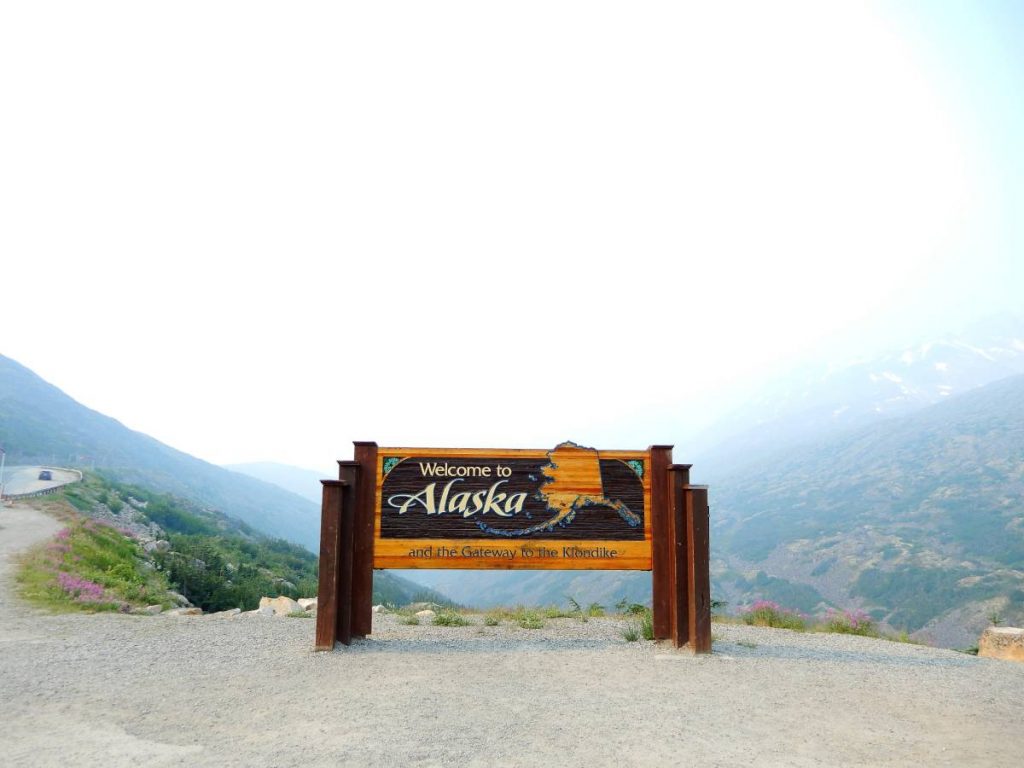 Dense forests, abundant wildlife, cool temperatures, and a slow-paced lifestyle is what makes Alaska one of the most sought-after tourist destinations in America. So if you've been looking for a place with an unspoiled wilderness, Alaska might just be the place for you.
It shouldn't come to you as a surprise that most of the adventure-seekers are drawn to the stunning views of the state. But there are more things to consider before you call this 'Last Frontier' your home. Here's everything you need to know about moving to Alaska. Let's just dive right in!
Weather In Alaska
The weather in Alaska varies depending on the region and the season. And why not? After all, the state is known to have a humongous size! Alaska's southern parts like Anchorage are known to have mild winters whereas the interior parts like Fairbanks have a continental subarctic climate. Here's what the weather in Alaska looks like in different seasons:
Spring (March to May): Alaska is known to have a cool climate throughout the year and so several populated regions of the state experience spring quite late. The average temperature falls in the range of 39°F to 54°F. May is the perfect time wherein you can enjoy outdoor activities like rafting and hiking in Alaska.
Summers (June to August): All nature lovers will love the weather during summers in Alaska as you not only get to enjoy outdoor activities like fishing but also indulge in festivals of folk music here. During summers, the average temperature ranges from 48°F to 63°F.
Autumn (September to October): Autumn in Alaska isn't really suitable for both summer or winter kinds of vacations. However, you'll enjoy the autumn shades of the beautiful nature here. During fall, the temperature is generally between 41°F to 55°F. You'll certainly need a jacket to battle the snow and sudden drop in temperature in the month of October.
Winter (December to February): Winters can be severely cold in Alaska, especially in the central parts of the state. The temperature during winters drops down to a bone-chilling -40°F. For spectating, the northern region of the state looks spectacularly beautiful during winters. Don't miss out on an opportunity to witness the Northern Lights!
See also: The Pros and Cons of Living in the Mountains
Cost Of Living In Alaska
If you're planning on moving to Alaska, one of the many things of your concerns would be knowing how much would be sufficient to stay here comfortably. Let us take you through some of the main factors that will help you decide whether The Last Frontier is the right place for you.
Buying A House In Alaska
Alaska was once upon a time one of the most expensive states to live in. But that's not the case anymore as the home value here is more or less on par with the national average. So, you can still afford a decent house here as the housing costs are relatively lower compared to other expensive states like Hawaii, Washington D.C. and New York.
Alaska Median Home Value (according to Zillow): $311,002
US Median Home Value (According to Zillow): $325,677
Renting In Alaska
According to the data shared by BestPlaces, the average monthly rent in Alaska for a three-bedroom apartment is $1,727. Here's a list of some of the cities in Alaska where you can rent:
Cordova
Juneau
Kodiak
Unalaska
Fairbanks
Utilities
Most of the Alaskans spend a considerable amount of their income on heating their homes. After all, Alaska is known to have cold weather most of the time and some people find it difficult to deal with the winter frost.
To give you an insight into the other utility costs, we've compiled the estimates shared by 24/7WallSt. A single adult spends around $3,240 on food annually whereas a family of four would spend around $9,354. When it comes to healthcare, a single adult would spend an average of $9,399 and around $28,389 for a family of four.
See also: 15 Cheap States to Move to: The Lowest Cost of Living States in the US
Transportation In Alaska
If you're from the mainland USA, the thought of driving your car through Alaska might seem daunting. But worry not! Unless you're really looking for adventure and want to go off the beaten track, the roads in Alaska are well-maintained and easy to drive on. Many Alaskans prefer driving their own car; we suggest you have an SUV with 4-wheel drive too, as it can help you not get stuck in the snow!
That being said, Alaska does have multiple public transportation options. They're run by AKDOT (Alaska Department of Transportation and Public Facilities). Let us take you through the list of public transportation options that'll help you get around in the state.
Alaska Railroad
This is a Class II railroad that stretches almost 470 miles from Seward to Fairbanks which is in the interior parts of Alaska. There are a number of trains that operate from here like the Denali Star that runs between Anchorage and Fairbanks. Apart from that, there are several other trains that offer a GoldStar Dome Service, Coastal Classic, and many more.
People Mover
People Mover is one of the largest transit providers in the state of Alaska. It has modern and comfortable buses with a majority of bus stops in the greater Anchorage and Eagle River areas of the state.
Glacier Discovery Train
This rail runs from Anchorage-Whittier-Spencer-Grandview and is considered to be one of the most beautiful modes of transportation here. If you want to go for a sight excursion, then this train certainly proves to be your best day cruise.
Airports In Alaska
One of the major and biggest airports in Alaska is Ted Stevens Anchorage International which is just a mile away from the central city. Apart from that, Fairbanks International, Juneau International, Bethel airport, etc are some of the major airports here.
Job Market
If you've been told that oil and gas are the only prominent industries in Alaska, then you need to think again. That's because The Last Frontier can be considered as a land of opportunity for several jobs across several industries. Here's a list of industries that dominate the state's job market:
Energy Production Sector
Fishing
Transportation
Healthcare
Technology
Tourism
If you're planning to move to Alaska, these are the six thriving fields where you'll find plenty of job opportunities. You'll be glad to know that the state has had an influx of tourists in the past years and so the tourism sector is growing significantly. The cruise ports towards the southeastern part of the state greatly contribute to the tourism sector. Speaking of thriving job opportunities in Alaska, the international cargo arena is coming out as one of the fastest-growing industries in the state.
Here is a list of some of the top companies that dominate the state's economy:
Peak Oilfield Service (Industrial Machinery and Maintenance)
Alaska Native Tribal Health Consortium (Healthcare)
Chenega (Information Technology)
Southcentral Foundation (Healthcare)
DOWL (Civil Engineering)
Alaska Communications (Telecommunications)
Anchorage School District (Education)
These are some of the top companies operating in Alaska that will give you an insight of the state's job market. We hope this information helps you plan your move here, especially when it comes to finding a job here.
Speaking of income, the state has a cost of living that's higher than the national average. The median household income in Alaska is $77,640. This is slightly higher than the national average of $62,843. So, an income that falls in the range of $70 to $75k on a yearly basis would suffice your cost of living here. That being said, if your income is above that, you can rest assured that you'll live comfortably in this state.
Top Schools And Universities In Alaska
When it comes to top educational institutions in Alaska, There are many institutions that make it to the top list. These include University of Alaska Anchorage, the University of Alaska Fairbanks, the University of Alaska Southeast, and many more. If you're hunting for some of the best elementary schools in Alaska, Petersburg, Haines, Juneau, and Unalaska have some of the best school districts.
To make things easier for you, we've compiled a list of some of the best educational institutions in Alaska:
Top 5 Best Rated Universities and Colleges
University of Alaska Southeast
University of Alaska Fairbanks
University of Alaska Anchorage
Alaska Pacific University
Alaska Bible College
Top 5 Best Rated Schools
Mat-Su Career & Tech Education High School
South Anchorage High School
West High School
West Valley High School
Homer High School
Top Cities To Move In Alaska
Anchorage
Along with having stunning views and several cultural sites, Anchorage is the largest city in Alaska. With a population of almost 300,000, you get to witness the wilderness of the beautiful Talkeetna and Kenai mountains in this city. In terms of economy, the city is dominated by the military, tourism, and air cargo shipping sectors. If you're an outdoor enthusiast, there are plenty of skiing opportunities at several spots like Hillberg Ski Area, Hilltop Ski Area, and many more.
Median Home Value: $314,800
Monthly Median Rent: $1,320
Juneau
This capital city of Alaska has tons of job opportunities for you as the state government resides here. An interesting thing to note about this city is that it's not connected by road to any part of the state. So you'll have to take a boat or a plane if you want to visit or leave the city. The best thing about living in Juneau is that it's home to the University of Alaska Southeast. Juneau is the best place for those who are not fond of cold climates as the city is known to have mild winters.
Median Home Value: $345,900
Monthly Median Rent: $1,310
Fairbanks
Fairbanks is the state's second-largest city and is the endpoint for tourist cruise ships. Also known as the 'Golden Heart City', the Chena River runs through this city and so you have plenty of enjoyable activities like fishing and boating. Other interesting things in this city include the University of Alaska Fairbanks, symphony orchestra, and many other sports activities during winters.
Median Home Value: $211,500
Monthly Median Rent: $1,388
Wasilla
Wasilla is in close proximity to Anchorage and is located in the central part of the city. One of the most famous things in Alaska, the Iditarod Dog Race, has its starting point from this city. Wasilla is a great place for those who don't want to live in a big city but still get access to the basic amenities in the city. Some of the incredible outdoor attractions here that have gained a lot of popularity include Jacobsen Lake, Wasilla Lake, etc.
Median Home Value: $243,400
Monthly Median Rent: $1,083
Kodiak
Kodiak resides on Kodiak Island and is known as a fishing and trading center. This is a dreamland for every nature lover. The city has a beautiful coastal setting and is perfect for several hiking trails. Some of the best places for hiking trails are Mill Bay Beach Park, Saltery Cove Road, etc. The US Navy and US Coast Guard are also known to reside in this city.
Median Home Value: $282,100
Monthly Median Rent: $1,458
Our Take On Moving to Alaska
The Last Frontier State has an awe-inspiring natural beauty and rich wildlife that will make you fall in love with this place. And if you're one of those people who love spending time in nature and enjoy activities like boating and fishing, there are plenty of such activities in Alaska. Although winters in Alaska are known to be very cold, the long summer days (almost 23 hours of daylight!) can be worth it. That's when the most talked-about festival, the Alaska State Fair, will keep you entertained with tons of things like carnival rides, Alaskan cuisine, and much more.
If you're planning to call this state your home, you'll have to make peace with the fact that transportation around the state can be difficult. Let's not forget the cold brutal winters of the state, be ready to deal with that too. This was all about everything you needed to know about moving to Alaska. We're also here to help you pick the right movers that can help you plan your move here!
Also Read: Top 7 States to Live Off the Grid in the USA
FAQs About Moving To Alaska
Can I Move To Alaska For Free?
It's not possible to move to Alaska for free. However, you'll be glad to know that the state pays you to move there. All the permanent residents including children and parents can avail of the Alaska PFD (Permanent Fund Dividend).
How Much Money Do I Need To Move To Alaska?
Moving to Alaska, much like moving anywhere, involves a lot of factors including the size of the move, transportation, time of the move, etc. The best way to figure that out is by getting quotes from different moving companies. But do make sure to keep at least three months' worth of rent before you move!
Again, this is just the renting cost. You'll also have to keep some money aside for other expenses like transportation, healthcare and other basic utilities.
What Are The Cons Of Moving To Alaska?
Here are some of the cons of moving to Alaska:
Extremely cold winters
Darkness in winters
The state is prone to earthquakes
Transportation is difficult to and from Alaska
Threat from the wildlife species