The 10 Best Out Of State Movers in the US
If you have recently made a transition from your current job to one that pays significantly more, but this requires you to move to a different state, you will need to hire out of state movers to help you with this transition. There are many out-of-state movers in the USA that can help people in this situation. Depending on how far you are traveling, it may be possible for you to rent a local U-Haul, allowing you to travel several hundred miles.
However, if you are transitioning from the West Coast to the East Coast, or vice versa, this will require something much more complex and diverse to help you move everything that you own. Here are the 10 best out-of-state moving companies or state to state movers in the US that you may want to consider using for this necessary transition.
Top 10 Out of State Moving Companies in the USA
1. Colonial Van Lines

This business is known for having a very dedicated team of professionals that work very hard to make their customers happy. This is a family-owned business, so not only is their company's reputation on the line, but also the name of their family. By giving them a call, and discussing where you need to move, and how much it will be, you will see why so many people highly recommend this business which has been providing this service for many years. There is another company that you may want to call which has been consistently ranked at the top of the list when it comes to interstate moving, regardless of where you are going.

CALCULATE MY MOVE
2. International Van Lines

This is a business that has a very solid rating, A+ by many accounts. It is also ranked in the top three for out-of-state transitions, and has been for many years. It offers long-distance moving help, not only state to state, but with international transitions as well. It has a significant number of positive reviews, which pertains to not only the competency of the company but also the prices that they charge. This is a great company to work with, but you may also have a few other things that you need to move which some companies cannot handle. Although this business could perhaps do this, you may want to work with a company that is known for not only moving merchandise for businesses and individuals alike but also easily moving their vehicles to their new location.

CALCULATE MY MOVE
3. Excalibur Moving Group

This company provides many different services in association with transitioning from one state to the next. This includes packing services, the transportation of automobiles, and also moving all of your merchandise long-distance. One of the unique features of this company is that they will compare each customer up with an individual that is a dedicated moving expert. This will ensure that this individual will make your move a priority, and make the entire transition as painless as possible. If you would like to compare yet another company against all of the ones that have been presented, the following business has over 20 years of experience with state to state moving.

CALCULATE MY MOVE
4. American Van Lines

Another business that is very well known in this industry, it has been operating since the mid-1990s. They are fully licensed and insured, plus registered with the Department of Transportation, and offers a full-featured moving service that can handle any amount of merchandise that needs to be transferred.

CALCULATE MY MOVE
5. First National Moving & Storage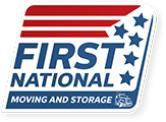 If you need to work with a company that can set up everything, including packing, moving, and even provide you with storage, this is the business that you should call. They can help people whether they are moving personal items, or if they are transitioning to an office building.

CALCULATE MY MOVE
6. Long Distance Van Lines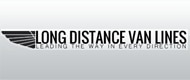 This company is based in Maryland, and will work with homeowners and businesses alike. They specialize in interstate moves and is known as a white glove service. They have been doing this type of work for more than 17 years, giving them plenty of experience in this industry. They also offer affordable rates for all of the services that they provide. The reason that many people will choose this particular business is that they do have a reputation for providing fast, efficient services that are extremely neat and clean throughout the entire process. If you do have valuables that you want to make sure will arrive without any damage at all, this business is certainly one that you can trust.

CALCULATE MY MOVE
7. National Moving Group

Based in Boca Raton Florida, this moving company helps people with commercial and residential moves. They also provide auto transport options. A unique component of this business is that they also work with insured movers and as a broker that has A class a license, allowing them to provide the best possible service.

CALCULATE MY MOVE
8. Affordable Movers

As the name would suggest, this company is one of the more affordable moving companies for interstate travel. They are relocation experts. By giving them a call, you can discuss the unique logistics of your particular transition, plus discuss how much it will cost and whether or not they can help you with your specific schedule. Although this company can help you with interstate travel, you might want to consider using a business that has a little more history. There are a few that have been providing these services since the 1960s, clearly showing that they know what they are doing.

CALCULATE MY MOVE
9. Federal Relocation Services

Heralding out of New York, this company has been in operation since the mid-1960s. They offer residential and commercial relocations not only within the state of New York but nationwide. They are fully insured and licensed, able to handle any move that will require any particular vehicles to get you to your destination.

CALCULATE MY MOVE
10. Prestige Worldwide Moving & Storage

This company may very well be one of the best moving companies for long-distance moving. They provide secured storage and many other options. They are also one of the few that provide military discounts and also discounts for senior citizens. Regardless of where you happen to me moving within the United States, they will be there to help.

CALCULATE MY MOVE
Out-of-State Moving? List of 10 Best-Rated Out of State Movers
This basic overview of the top 10 out-of-state moving companies (state to state movers) should give you a few ideas on who to work with. They are considered to be top-of-the-line, with many positive reviews, businesses that can help you get to your new destination.
Are you planning to move anytime soon? Just fill out a form on our homepage and get quotes from these reputable companies. At www.9kilo.com we offer nothing but the best for our clients.
CALCULATE MY MOVE
DISCOVER THE BEST STATE TO STATE MOVING COMPANIES
If moving across town presents numerous headaches, imagine what it's like picking up and relocating to a different state. The move can be to an adjacent state or a state located in a different time zone. Whether you're moving to advance in your career or just to live close to the grand-kids, you need to hire one of the best out of state moving companies.
12 Factors for Hiring One of the Top Out of State Movers
When you shop around for an out of state moving company, 8 points should form the checklist that helps you determine which mover to hire.
Does the Company Take Inventory?
The best out-of-state movers perform a detailed inventory of everything stored at your current home. It means walking through the house to account for items in the garage, as well as inside drawers and cabinets. We recommend requesting a team of at least two movers to perform the walkthrough inventory for ensuring accuracy. One mover does the counting, while the second mover follows up with confirmation of the count. The price quoted for an out of state move is based on the total weight of your personal belongings. Make sure to explain the inventory team which items you plan to sell and give away to charity.
Avoid Movers that Charge Large Deposits
Professional movers do not ask for cash, nor do reputable moving companies demand large deposits. Consider only those moving and relocation companies that you pay upon the successful delivery of your possessions. Paying in advance gives the moving company more control over your personal belongings. When it comes time to pay after a successful move, use a credit card to have a paper trail of the transaction.
Related: Top 10 Affordable Moving Companies in the U.S.A.
Review the Better Business Bureau Page
As the most powerful consumer advocacy organization, the Better Business Bureau (BBB) hands out ratings to companies that participate in the rating program. An out of state mover that has received the highest BBB rating of A+ has established numerous years of providing superior customer services, as well as implemented transparent business practices. One thing to remember is unscrupulous moving companies change names to avoid receiving bad publicity through poor BBB ratings.
Do Not Accept Packing Costs
The best moving companies pack and unpack boxes, suitcases, and plastic containers for customers. However, many movers charge for packing and unpacking services. Paying for supplies to organize your things is okay; having to fork over cash for a service some out-of-state movers bundle into a services package is not a good idea. Time and labor easily exceed the cost of packing supplies, and it is time and labor that many movers use to inflate the price of an out of state move.
Get References from Reliable Sources
Every state to state mover that makes your shortlist should provide you with a list of at least three references. Each of the three recommendations must come from former customers who moved from one state to another state. Try to include one business in the list of references to call. Even better, seek references from friends, family members, and professionals peers that used the same moving company. If references are out of the question, consider checking with the American Moving and Storage Association for the validation of an out of state moving company.
Hunt for Hidden Fees
Some state to state moving companies like to tuck fine print fees into service contracts. Examples of hidden fees include a charge for moving to or from an apartment located above a specified floor. You might not see a charge for the transfer of your possessions to a smaller truck that can move through tight roads and streets. Give the moving contract a good look over before signing on the dotted line.
Do Not Accept a Binding Estimate
Also referred to as a guaranteed contract, a binding estimate sets the cost of a move and related expenses before the moving truck begins the trek to another state. If you request additional services after signing a guaranteed contract, you must pay fees for the extra services within 30 days of the delivery of your personal belongings. Consider going with a non-binding estimate to exceed the estimate. A non-binding estimate prevents an out of state relocation company from charging more than 10% above the original price quote. With a non-binding to exceed estimate, the estimate is the most you have to pay for an out of state move.
Know Your Rights
You must report any problems associated with a move within nine months of the relocation. First, you contact the movers to report the issue, and then you file an insurance claim for lost or broken possessions. Make sure to check every box, crate, and plastic container, even if you do not plan to use the packed stuff right away after you move into your new home.
Consider an Out of State Moving Company that Offers Storage
Most out of state moving companies have at least a regional presence, which means the companies operate storage facilities in the city where you plan to move. Consumers should consider several factors before deciding to sign up for storage with a long distance mover.
Climate Controlled Units
You probably want to store a few items that are climate sensitive, such as furniture and electronics. We recommend going with an out of state mover that offers climate controlled storage units. By climate controlled, we mean a storage space that maintains temperatures between 55 and 70 degrees Fahrenheit.
Comprehensive Security
The best out-of-state moving companies offer plenty of storage facility security. Security starts with well-lit avenues and buildings to deter thieves. Camera surveillance should cover the entire property both inside and outside of the metal fence spanning at least six feet tall. Access to inside a storage facility should be only granted by typing in a security code at the gate.
Flexible Payment Options
If you want just temporary storage to wait for your new home to be ready for occupancy, you do not want to sign a long-term contract. The top movers operate storage facilities offering month to month unit rental agreements. You should also have the option to pay the monthly rental fee online or have the money deducted from the bank account of your choice.
CALCULATE MY MOVE
How to Prepare for an Out-of-State Move
At the start of the planning phase of your out of state move, you will learn about helpful tips that take the stress out of moving from a familiar home in a familiar state to a home hundreds, perhaps thousands of miles away. If you follow the proven out of state moving tips, you should enjoy a mostly seamless transition.
One tip sits at the top of the list, and you should start developing your moving plan by performing extensive research that covers your new city and state.
Perform Research
An out of state move requires you to visit the new city at least one time to close the real estate deal. You probably know something about the neighborhood, but the not the city and state where you call your next home. Google is your friend in the pursuit of knowledge, as is the realtor that sold you the new house and the out of state moving company helping you make a flawless lifestyle transition. Read reviews of restaurants, grocery stores, and shopping districts to get an idea of what the new city has to offer you and your family. Yelp and TripAdvisor are excellent sources for customer reviews.
Decide Where Everything Goes
Any state to state move creates unique obstacles that in the city and state moves do not present. One of the most significant roadblocks is to decide how you want to set up the new home. What was used as an office by the previous owner might work better as one of the children's bedrooms. You might buy a home that comes with an outdoor living space that you want to convert into a second dining room for hosting large dinner parties. The blueprint for your new home does not have to be set in stone, but you should have a game plan to make the moves easier to take, especially when you arrive at the new house and the question "Where does this box go" is a frequent part of the discussion.
Organize Important Files and Records
We spend considerable time talking about how to move valuable possessions such as jewelry and electronics safely, but what about personal paperwork and digital files that contain everything from medical records to your last work performance review. Pack important files and documents in separate storage units that include briefcases and large plastic containers. Plastic prevents moisture from damaging health and financial records. You should secure documents like tax forms, health documents, school records, birth certificates, and Social Security cards.
School Enrollment
Deciding when to make a long-distance move to another state plays a significant role in determining if your children remain in the same grade or have to do the same grade over again next year because the move came towards the end of the school year. Some schools require students to remain in the same grade to ensure new students adapt to unique teaching methods. You should enroll your children as soon as you have signed the contract for the purchase of a new home.
Start Packing Long Before the Move
Packing for a move is much more than organizing clothes, furniture, paperwork, electronics, and everything else you own. You also have to decide what you want to donate to charity. Some of the charitable non-profits accepting donated items include Goodwill, Salvation Army, and Habitat for Humanity. Having a garage sale allows you to streamline the load packed into moving vans and trucks for the long trip to another state. After you separate what's coming with you and what's going somewhere else, start placing each storage unit in the room where you plan to pack. Label each box, bag, and plastic container to make loading and unloading moving vans and trucks a breeze. Moving from one state to another requires plenty of time to pack for the trip, with many moving professional recommending at least a two-month head start before relocation.
Let Everyone One Know about the Move
Leave your new address and phone number with friends and family members. Make sure your employer has the updated information as well. Contact your creditors and any government agency that sends you important information annually, such as the retirement income data sent by the Social Security Administration. You need to call the utility companies serving your current home to cancel services, as well as set up accounts with the utility companies that operate in your new hometown. Despite careful planning, you probably will miss one or two people and organizations. Cover your back by visiting USPS.com to complete the digital version of the change of address form. The United States Postal Service automatically forwards the mail sent to your former address to the new address for six months after relocation.
New Driver's License
When you move to a new state, you will sign up for many different services, such as access to the local library and municipal recreation center. You need to present a personal identification card to enjoy using the services, which means you need to switch out the old driver's license for the new version of the most popular form of identification. Your new employer requires your personal information that includes a driver's license to complete the I-9 form. Most states require the replacement of an old driver's license within a certain time frame, which typically runs two months or less. You have to make the driver's license change in person by visiting the new state Department of Motor Vehicle office.
Keep and Organize Every Moving Receipt
You should save all moving receipts that include the receipts given to you by charitable organizations such as Salvation Army and Habitat for Humanity. The federal government allows you to deduct the value of your gifts from the wages reported on the income tax form. If the relocation is for professional reasons, you can deduct moving expenses like gas and truck rental costs. To recoup moving expenses covered by your employer, you have to show sales receipts to one of the human resources professionals responsible for facilitating your reimbursement claim.
CALCULATE MY MOVE
Frequently Asked Questions
What is the average cost of moving to another state?
The average cost of moving to another state is about $5,500. According to American Moving & Storage Association, this estimate is based on average distance of 1,200 miles and weight of 7,000 pounds.
What is the cheapest way to move out of state?
Some of the cheapest ways to move out of state are POD – Use a moving container, Hire cheap moving truck rentals, Get a small tow trailer on rent, Search for an inexpensive moving company, Ship your furniture, Take the bus.
How much does it cost to move furniture to another state?
According to American Moving & Storage Association, average cost of moving your furniture to another state is about $4,300.
Is moving to another state hard?
Moving to another state is certainly stressful. You can choose from one of the best out of state movers from the above list to make this event as smooth as possible.
Is moving out of state a good idea?
It depends on many factors such as your career choice, education of kids, political views and more. If the out of state move is for a better life, then it's definitely a good idea!