Motivated Movers Review 2022 (with Pricing)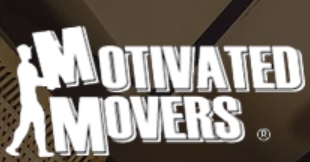 Moving is no easy task! There are so many things that you need to check, so many things to pack, and so many goodbyes to say. And doing all of this, especially for those who are moving for the first time, can get a little overwhelming. Even though the pain of leaving your old neighborhood behind will have to be dealt with by yourself, Motivated Movers can help you stay motivated throughout the moving process.
This 14-year old moving company aims to leave no bad moving experiences to its customers. They've been successful in nearly every moving endeavor so far, and that's why they're still in the moving business with a reputable name. Continue reading our complete review on Motivated Movers to find out if this company is your perfect match.
Overview Of Motivated Movers
This moving company had its genesis way back in the year 2008 when its founders thought of deriving a different approach towards moving. They were tired of people having negative moving experiences and it became their quest to provide quality moving services. This was done in such a way that it ensures that every person who uses their services has a positive moving experience with them. They believe that customer is king because they place customer support as their top priority. And this is reflected in the reviews they get on reliable consumer sites.
Motivated Movers also have a special recruitment process when they sit down to hire. They run background and criminal checks on their employees and take drug tests from time to time just to add an extra level of security to not only the company but to the customers as well.
They do several types of moves, giving equal preference to all of them, whether it's across the country, or even just down the street. Let us look at all of them one by one in the next section to get a broader understanding of what they do.
What Services Are Offered By Motivated Movers?
Motivated Movers cater to a wide range of moves. They offer residential, commercial, and long distance moves too. They also provide a variety of packing supplies as well. We've divided them into separate categories so that you can glance through all the offered services in one go.
Residential Moves
Motivated Movers are highly motivated to help you move to your residential home. Their movers will ensure that they handle all your fragile belongings with utmost care. Usually, they give an approximate time frame denoting when they'll come to your house, collect your belongings, and deliver them to the new location. They're often said to have completed the move even before the time frame. Residential moves have never been more efficient!
Long Distance Moves
Long distance moves are another service provided by Motivated Movers. It doesn't matter whether you're moving across the country or just a state away, Motivated Movers are more than well-equipped to do the job. Each of their long distance moves has a dedicated truck for that specified move. This means that only your belongings will be put on the truck and nobody else's. This is what separates Motivated Movers from the many long distance moving companies out there in the market.
Commercial Moves
Moving your business from one state to another is pretty tiresome and can get a bit stressful when there are too many factors to take care of. With Motivated Movers, you can leave all the technical nitty-gritty aspects to them. Once you give them a call, they'll come to your site, chalk up a rough estimation, and solve any problems that might impede the move. The best part is that their commercial moves are not solely restricted within a certain locality. They will move your business interstate or across the country too.
Packing Materials
For a move to be successful, different factors come into play. One of those factors is packing materials. Whatever packing essentials you need, just give them a ring and they'll provide them. This makes moving less taxing since you don't have to search for another company that sells packing supplies.
They offer a wide range of cardboard boxes in different shapes and sizes, including special dish packs that have been given extra strength to protect fragile items such as electronics or delicate vases. In addition, they also provide unprinted packing paper, bubble wrap, paper pads, packing peanuts, nylon braided ropes, and the list goes on.
Moving Large Objects
If you have large prized possessions that have a deep sentimental value, you don't need to leave them behind because Motivated Movers cater to moving large objects as well. With additional care and protection, they'll go the extra mile to ensure that your prized belongings are loaded and transported safely. From grandfather clocks, grand pianos, china cabinets, bookcases, gun safes, and curio cabinets, you can just about throw them anything (not literally though!)
Motivated Movers Cost And Pricing
No matter how good a moving company is, it all boils down to whether it's heavy on the pockets or not. Unfortunately, Motivated Movers were not motivated enough to post rough estimates on their website, so we cannot give you the exact price range. But, based on reviews on reputable consumer forums, we found out that a local move will cost approximately $1,040.
You can get a free quote by clicking the 'Get Link' section on their website. They will direct you to a form in which you'll have to fill in some basic details (day/date of the move, size of the apartment, etc). After submitting it, Motivated Movers' customer service will get back to you.
Do Motivated Movers Offer Insurance?
The website does not give any information about any insurance policies. You will know whether they offer any effective insurance solutions to your specific move type only when you get in touch with them. Their website does not mention whether they have any additional coverage on special items, so you will need to have a thorough talk about all these details with the company's representative before going for their service(s).
However, as far as damages are concerned, each state has its own rules on how to resolve them. You can always be responsible from your end. Click photographs of your inventory before and after your move so that if they do face any damage from the company's end and when the question of proof arises, you can produce them.
How To Book Motivated Movers
Booking an appointment with Motivated Movers is no rocket science. Once you visit the website, you'll notice that everything is made quite user-friendly and self-explanatory.
On the website, click on the 'Online Quote' tab, which is on the right-hand side of the page.
After you do that, you'll be directed to a page, asking you to fill in details, such as name, address, type of move, etc.
After that is done, a company representative will contact you and they will take things forward from there.
You could also contact them directly via their customer service phone number, which is on the website if you prefer a phone conversation with them.
How To Contact Motivated Movers
You can contact Motivated Movers in several different ways. We've listed all of them below to save you some part of the trouble.
Website:
Once you go on the Motivated Movers official website, https://www.motivatedmovers.org/, you'll notice the several different ways of contacting them.
On-call:
You can call the company up for estimates, and enquire about further details regarding their services on their phone number: 1-844-400-3882.
Social Media:
They're also available on Facebook and Twitter. However, you should contact them via phone since it's much more convenient and a better way to get the information that you want. But you could always also message them on these platforms and hope for their response.
Reasons To Choose Motivated Movers
On-Time Delivery
A moving company's credibility functions on its punctuality. And with Motivated Movers, you're surely going to see your movers on the dot. At times, they might even complete the move before the estimated given time. Such is their level of efficiency! This is a real plus point since it saves not only your time but theirs as well. It's a win-win situation for all.
Friendly, Reliable Movers
Motivated Movers have a pretty strict recruiting process when they're hiring new movers. That's why all their hires are efficient, hard-working people with character. They will gently move all your belongings with that extra caution and care, relieving you of the task of constantly supervising them. You can also share a laugh or two with them because they're pretty chill guys, and they're great people to be around.
A Fair Variety Of Moving Services
Motivated Movers have a plethora of moving services that anyone can avail of. Long distance moves, commercial moves, residential moves, large-object moving, etc. are some of the more recognizable moving services they offer. Although they could expand a bit more on their services, for local moves, these available services are more than adequate.
Things To Consider Before Choosing Motivated Movers
No Junk Removal Service
This becomes a disadvantage depending on the size of the move. Small moves won't have that much of an issue with junk removal, but where large moves are concerned, it does get a bit strenuous. The question arises: what to do with all these cardboard boxes? Also, since Motivated Movers do not have a junk removal service, you will have to hire a separate junk removal company. This can get heavy on the wallet.
Their Website Is Not Very Informative
Although it covers the basic features of Motivated Movers' vision and services, the official website of the company does not mention anything else. No blogs, no FAQs, and most importantly, no moving cost calculator! The lack of information on the website might seem like they're deliberately forcing you to contact them for details, which sounds more like a marketing tactic. A good website ought to answer all your initial questions before you decide to contact them but they don't.
No Move Tracking App Available
We did mention how Motivated Movers stick to their estimated delivery times, but tracking your shipment via an app would have been an added bonus. Just in case there are any hiccups on the way, the app will notify you in an instant and you're kept in the know of what's happening. Many reputable moving companies have some sort of tracking system that allows customers to track their packages in real-time. It's high time that Motivated Movers develop a similar tracking app that would enable their customers to anticipate the arrival of their belongings.
Our Take On Motivated Movers
In all, Motivated Movers is a good company. They stick to their delivery schedule, have efficient movers, and their customer service is fine too. Their only downside is that the website is not really active. It lacks certain details and that can be a huge deal-breaker to new customers. Other than that, we should say that Motivated Movers is well worth your time and energy!
FAQs On Motivated Movers Review
How Many Moving Companies Are There In The U.S.?
Currently, there are approximately 7,000 moving companies in America serving across 13,900 cities in the country. The moving industry in America is indeed a goliath!
What Is The Cost Of Moving Within The United States?
Moving costs differ depending on the size, time, and location of the move. Local moves can cost between $700 to $2000, whereas long distance moves are usually in the $2,500 to $6,000 bracket.
What Moving Services Do Motivated Movers Provide?
Motivated Movers provide a wide range of services. A few services they're most well-known for include:
Residential Moves
Long Distance Moves
Commercial Moves
Packing Materials
Moving Large Objects
Also See: Piece Of Cake Moving & Storage Review