Best State to State Movers in the USA 2023
Our Take
Price
Rating
Minimum Shipment Size
Storage
Booking Deposit
Cancellation Policy
Quoting Options
Discounts

Best Overall Value


GET QUOTE

2+ bedrooms




Free 30 Days




10%

Free up to 72 Hrs

Phone / FaceTime / Text

Senior / Same day Booking

Best Industry Reputation


GET QUOTE

1+ bedrooms




30 Days




20%

Free up to 72 hrs

Phone / Facetime

Seniors Discount

Most Professional


GET QUOTE

2+bedroom




30 days Free




30%




72 Hours




Phone / Text

Highest Quality Service


GET QUOTE

No Minimum




30 days Free







Free Up to 7 Days

OnSite Estimate




Same Day Booking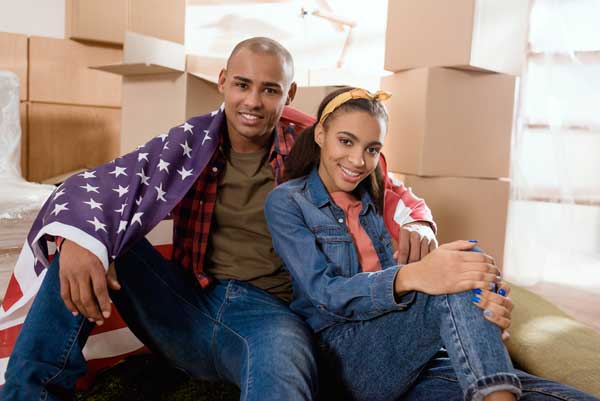 10 Best-Rated State to State Moving Companies
When searching for an experienced, professional State to State Movers for your interstate move, 10 companies stand out from the crowd. Check out the offerings of some of the biggest names in full-service state to state moving.
Here's the list of top 10 state to state movers in USA 2022
#1 Top Country Moving

Top Country Moving is considered one of the most predominantly used relocation companies across the map. Instead of sacrificing their quality of service for the "lowest price," Top Country simply provides accurate and honest information to meet a client's financial needs. In retrospect, their relocation specialists will walk hand and hand with a customer to make sure their inventory for pick up is accurate to the best of their knowledge. When a family is greeted for pick up, their professionals will handle everything; such as disassembly, reassembly, loading, unloading and much more. If you are looking for a mover to handle your house hold goods with care and respect, you've come to the right place.
See also: Top Country Moving Review (with Pricing)
#2 Allied Van Lines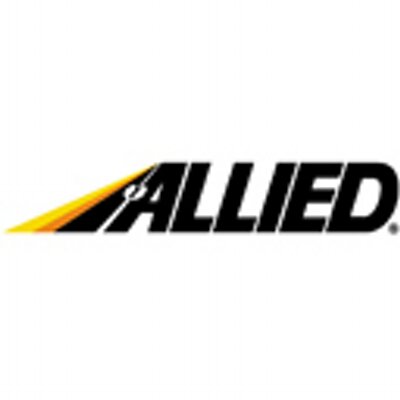 Allied Van Lines is a premier full-service moving company that has 88 years of experience relocating U.S. households and businesses. The company has expanded its services and network of providers over the years, and it's now a go-to choice for overseas relocations as well as for local, intrastate, and state-to-state moves. Its extended service offerings can be customized to meet your specific moving needs. Allied Van Lines features 24-hour customer service to make sure that your move goes as smoothly as possible.
To learn more, read our detailed Allied Van Lines Review
#3 United Van Lines

United Van Lines is one of America's largest and most respected moving companies. It has its roots in pre-Depression era companies Return Loads Service and United Van Services. Based in the Midwest, United Van Lines has prospered from its debut in 1933 to the present by offering exceptional customer care, broad services, and technical expertise. Some services that it offers include packing and unpacking, automobile transport, and storage solutions. United Van Lines is licensed and insured for local, interstate, and international moves.
Must Read: United Van Lines Review
#4 Atlas Van Lines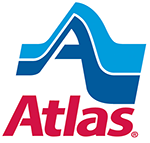 Atlas Van Lines is the second-largest interstate moving company in the United States. The company was founded in 1948 when a group of local moving company operators wanted to branch out into coast-to-coast moves. Today, the company has a large moving network that handles local, interstate, and international moves. It specializes in military moves and is an approved service provider for military relocations through the government's Centralized Household Goods Traffic Management program. Atlas Van Lines also offers in-transit and long-term storage solutions.
See also: Atlas Van Lines Review
#5 Mayflower

Mayflower has been moving households since 1927. The company had its headquarters in Indianapolis until it was purchased in 1995 by UniGroup, which also owns United Van Lines. Mayflower gained an extensive network of service providers after the purchase, but it never relinquished its personalized, local-style customer service values. Mayflower offers local, long-distance, and international moves.
#6 North American Van Lines

North American Van Lines is a moving company that's based out of Fort Wayne, Indiana. It has been delivering household goods across America since 1933. While the company has experienced multiple buyouts over the years, it remains a leader in local, long-distance, and international moves. North American Van Lines is a full-service relocation company, and its offerings extend to long-term storage, car transport, and even real estate services through its sister company SIRVA.
Must Read: North American Van Lines Review
#7 Wheaton Worldwide Moving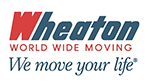 Ernest Wheaton founded Wheaton Worldwide Moving in 1945 under the name Clipper Van Lines. The Indiana-based company covers over 95 percent of the United States with its 250 moving agents. It specializes in household, corporate, and government relocations. Wheaton Worldwide Moving is known for its customer-centric, hassle-free moving policies and practices. It uses the latest data analytics technology to continuously improve the quality of its services and its award-winning customer care protocols.
See also: Wheaton World Wide Moving Review
#8 Arpin Van Lines

Arpin Van Lines is a privately owned moving company that has served American communities since 1900. Today, it moves over 30,000 families every year with the help of its top-tier supplier partners. Arpin Van Lines specializes in interstate and international moves, and it's affiliated with AMSA. While the company offers moving and storage options that are like its competitors, its core values of environmental stewardship and community involvement set it apart from the rest.
#9 Two Men and a Truck

Two Men and a Truck is the largest and most well-known franchise moving company in the United States. The company was founded in the 1980s by two brothers and their mother in Lansing, Michigan. Today, it has over 300 locations in the United States, and its franchises extend internationally to Canada, the United Kingdom, and Ireland. The company aims to be the best-value moving company with its Value Flex relocation service option. With Value Flex, you get a reduced-price move in exchange for flexibility on your delivery date. You can also choose a set delivery date at the company's regular moving rates.
See also: How Much Do Two Men and a Truck Cost
#10 Best Interstate Moving and Storage

Best Interstate Moving and Storage is a moving brokerage company that organizes household and business moves and sends pre-screened movers to pack, load, and transport goods. Besides connecting you with an experienced, full-service moving company, Best Interstate Moving and Storage will assign you a moving coordinator to make sure that the moving process runs smoothly and that your questions are answered before, during, and after your move.
---
Whether you're moving just across the state line or across the country, relocating can be stressful without the right preparation and help from a professional moving company. Learn how to plan and budget for a cost-effective state to state move with some of the best movers in the industry. With proper preparation, you'll have more time to relax with your family and enjoy your journey.
See also: List of Top-Rated Out of State Movers
Planning a Full-Service Move
Packing up your collection of personal and household goods and moving them to another state are tasks that should be left to a full-service moving company in most cases. Full-service movers supply the packing materials, the truck, and the labor necessary to pack, load, and transport your belongings from one state to another one. When planning an interstate move, you first need to survey your goods. Mark items that you want to take with you and those that you want to sell or discard. After removing items that you don't want to take with you during your move, you'll want to find the right professional mover based on your household's needs and budget.
Costs of State to State Relocation
The cost of an interstate move depends primarily upon the weight of your household goods. Your chosen moving company may give you a cost estimate based on your description of the household items that you want them to move. Reliable moving companies often request an in-person assessment of your goods before giving you a cost estimate. Other factors that affect the cost of your move are the layout of your home, the distance of your move, and any extra services that you may want to include such as packing, junk hauling, and house cleaning.
While your moving company carries insurance if your goods are damaged or stolen during your move, its policy may not fully cover the costs to replace your goods. If you're moving expensive items across the state, consider buying extra insurance to cover losses that the moving company's insurance policy won't.
State-to-State Moving Tips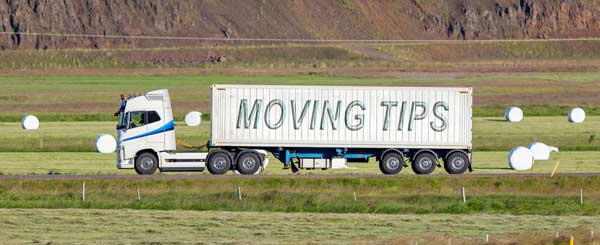 Tip #1 – Use a Moving Checklist
Multiple tasks are included in every state to state relocation, and it's easy to forget an important step in the moving process. Using a moving checklist reminds you of the things that you must accomplish at certain times in your moving project timeline. Often-overlooked details such as scheduling elder, child, or pet care on moving day or submitting a change of address form to the U.S. Post Office are things that appear on comprehensive moving checklists.
Tip #2 – Start Planning Early
Start planning your move at least three months before the event. By setting aside 90 days for moving preparation and execution, you'll be able to find the right mover and ask questions. If possible, plan your move to avoid the peak seasons of late spring and summer. The best movers may be booked well in advance for these seasons, and available movers may charge more for peak-season interstate moves.
Tip #3 – Save Money. Do Your Own Packing
There are very few opportunities to save money during an interstate move. You want your things loaded and transported as safely as possible by a professional company that's licensed and insured for those specific tasks. However, you can save money by purchasing packing materials and boxing up your household goods yourself. Your packed belongings will still be covered by your mover's insurance policy.
Tip #4 – Use Technology for Inventory Tracking
Today's technology makes inventory tracking during an interstate move easier than ever before. Use home inventory applications on your iPhone or Android phone to record your household items and even show where those items should be placed when your movers arrive at your new residence.
Tip #5 – Choose a Certified Mover
Want to narrow your pool of reliable moving companies to ones that have exceptional track records for service and ethics? Choose a moving company that has the American Moving & Storage Association's (AMSA) ProMover certification.
FAQs About State to State Moving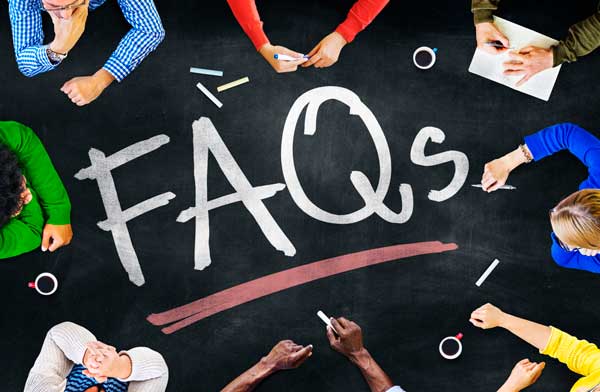 Besides being more costly and complex than local or intrastate moves, state-to-state moves are governed by different rules and supervised by a different regulatory body. Here are answers to some frequently asked questions about state to state moving.
What Items are Prohibited for Interstate Moves?
When you hire a professional mover for an interstate move, the company will give a list of things that it won't move for you. This list will include hazardous materials such as gasoline, kerosene, and propane tanks. Objects that can cause fires such as SCUBA tanks, batteries, and children's chemistry sets are also included on these lists.
While it's not illegal for your moving company to transport your personal items and household documents, most moving companies have policies that prohibit them from transporting these things. Examples of non-hazardous materials that your mover may not transport include real estate deeds, car titles, and keys to safes.
Your professional moving company may also refuse to transport perishable food items such as fresh produce and frozen dishes. Potted plants are also on the "do not move" list for many professional movers because it's difficult to move them long distances without damaging them.
Will My Mover Pick Up Items in My Attic?
It's common to store infrequently used items in your unfinished attic. However, attics that have pull-down stairs present a safety hazard to your movers. Many professional moving companies' insurance policies will not allow them to transport furnishings to and from attics that have pull-down stairs. These companies also refuse to pick up boxed items from crawl spaces or areas where workers can't stand upright.
What's the Difference Between a Binding and Non-Binding Estimate?
A professional mover will give you either a binding or a non-binding cost estimate before agreeing to move your belongings to another state. A binding estimate has the price that you can expect to pay when your furniture is delivered. A non-binding estimate includes the expected charge for services. The stated charge can differ based on unforeseen circumstances. Binding estimates are usually more accurate than non-binding ones, but there are factors that can make both binding and non-binding estimates inaccurate.
What are the Most Likely Causes for Added Costs in an Interstate Move?
Hidden charges can drive up costs for your final moving bill; check your moving contract's fine print to stay within your budget. For instance, your professional mover may charge you a stair fee if movers must transport your goods via stairs in a building that has no elevators. Your moving company could charge you an extra fee to move your valuable artwork. Moving paintings, sculptures, and drawings without damage requires training, and your moving company may have to send out a specialist to move the items. Simply underestimating the amount of packing supplies that you need for your move can lead to extra charges on your final bill.
Conclusion
An interstate move can be an exciting time for you and your family. It's a chance to get a fresh start and meet new friends in a different community. Choosing a reputable, accountable moving company allows you to focus on your new life instead of obsessing about state-to-state transport challenges.