How to Estimate Moving Costs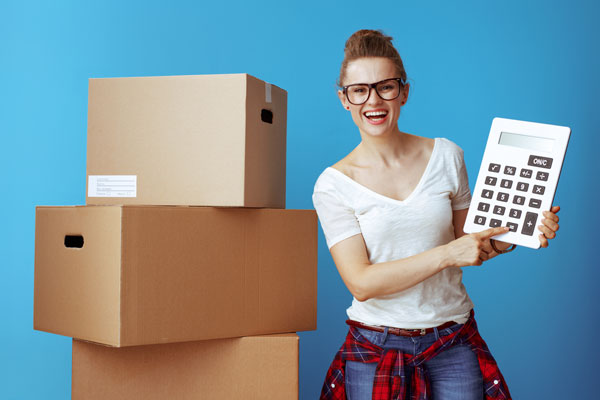 How Should You Calculate Moving Expenses?
Moving to a new home is often an occasion of optimism and excitement, a new chapter in your life that will hopefully bring you happiness. At the same time, it's a stressful venture that demands thoughtful and extensive planning.
As you map out your move, you'll want to work with a reasonable estimate for how much you'll need to pay. Understanding the various costs will help you make decisions that are best for your budget and convenience. Starting with the cost of packing your belongings, let's look at the expenses your move may require.
Packing Your Belongings
Walk around your home, carefully evaluate your belongings, and make a comprehensive list of what you want to take with you. The expense and convenience of packing and transporting various items will depend in large part on their weight, bulk, and fragility.
Compare the cost of transporting a particular item to the cost of buying a replacement after you arrive at your new home. For example, is it worthwhile to take your mattress with you or to buy a new one? The answer may depend on whether your mattress is new and how much space you need to free up in the moving truck.
Give particular consideration to the following:
Furniture: How many pieces of furniture, particularly heavy furniture, are you planning to transport? You may want to take certain pieces with you because they're unique, difficult or costly to replace, or have a sentimental value. The best-rated furniture moving companies can help you transport items securely and at affordable price.

Oddly shaped items: From side tables to large mirrors with artistic frames, there are items that may not fit so easily into a truck. They may also require unique approaches to packing.

Fragile items: These include dishes, glassware, electronics, musical instruments, and artwork.

How Much Will a Moving Company Charge for Packing?
If you're thinking about using professional movers, ask them how much they would charge to assist you with packing.
Is packing already included to some extent in their general moving services, or do they charge for packing as a completely separate service?

When professional movers help you pack, the cost of labor can go up depending on the size of your home, the number of hours the job will take, the quantity of items, and the kinds of items they're assisting you with. For example, if you're asking them to help you pack fragile materials, such as glassware, the fees will increase.

Let's say you don't want the movers to help you pack, but you do want to obtain packing materials from them. How much do they charge? For example, they may offer tiered pricing for boxes based on size. Sometimes, you may be able to buy a bunch of boxes from them at a discount. Also, check if they'll charge you extra for packing peanuts and other materials.

Where Can You Obtain Supplies?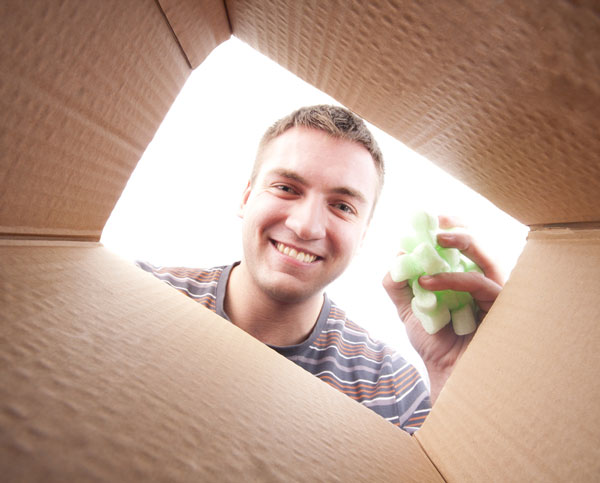 In addition to a professional moving company, sources for boxes and other packing materials include U-Haul centers and a variety of stores, such as Home Depot, Lowes, and Dollar General. Figure out how many boxes you need, compare prices, and determine if there are discounts for buying boxes in bundles.
You may even be able to find some boxes for free. For example, grocery stores and other businesses that have just received a shipment are sometimes open to a request for spare boxes they no longer need.
Other packing materials and supplies include padding, bubble wrap, protective sheets, sturdy tape, and labels. If you're taking apart larger items, such as furniture, you'll also need certain tools. You may already have a number of these items at home. You can also lower packing costs by using your belongings in an inventive way; clothing, towels, and newspapers can handily serve as padding for more fragile possessions.
What Will You Give Away or Sell?
Depending on which possessions you don't want to keep, you may be able to make some money from a garage sale or through notices placed on Facebook, Craigslist, Nextdoor, and similar sites. For valuable possessions, such as a piece of antique furniture, you may want to hire an appraiser before the sale; if that's the case, you'll need to include the appraiser's fee in your moving budget.
There won't necessarily be a high demand for what you're selling, and you may end up with furniture and other belongings that you'll need to give away or throw out.
Ask family or friends if there's something they'd like to pick out from among the items you aren't taking.

Donating to thrift shops and charities is another possibility. Ask them if they'll collect the items from your home for free; some do this, but you'll probably need to schedule their visit in advance. Furthermore, there may be items they don't need or wish to accept.

You may also need to hire someone to remove certain items and dispose of them. Fees for removal services vary depending on the type of item, its weight and bulk, and whether it's a chemical product or hazardous in other ways.

If you're using a moving company, ask them about which items they won't transport. Typically, these include bleach, pesticides, and other chemicals, propane tanks and other flammable or potentially explosive materials, perishable food, and plants. You'll need to figure out what to do with these; paying for the removal of junk or hazardous materials may be the best option.
Moving guns is also challenging, and you need to check both a company's policies and what's legal at federal, state, and local levels. Companies may be forbidden from transporting ammunition, but they may be permitted to move unloaded guns. Some companies, however, refuse to handle firearms, even unloaded pieces.
Moving Your Belongings
Now that you have a better idea of how to estimate packing costs, it's time to consider the costs of transporting your possessions. A critical decision is whether to rely on professional movers. It is recommended to use a moving cost calculator tool to get accurate moving estimates and quotes from reputed movers.
Using a Moving Company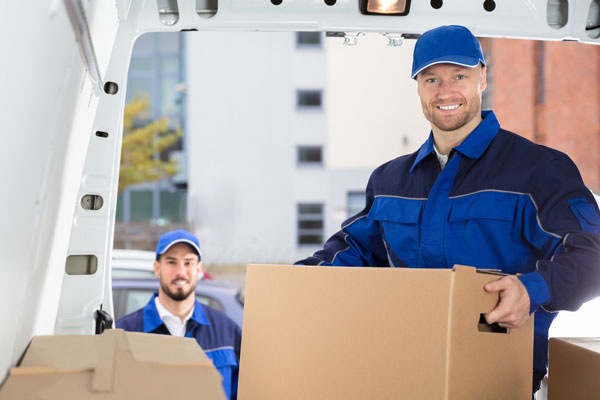 What factors do these companies account for when they calculate charges?
Distance
Will you be engaging in a local or long-distance move? Companies usually compute charges differently depending on the category your move falls into.
For starters, ask companies how they define a local move. For some companies, moving within a 50-mile radius is considered local. However, any move that crosses state lines may be counted as a long-distance job.
Why are these categories important? For local moves, you'll likely be charged per hour. In contrast, the cost of long-distance moves will depend more heavily on the collective weight of your belongings and the distance to your new home; a greater distance and heavier weight will cost you more.
The Number of Hours the Job Will Take
If you're engaging in a local move, you'll usually be charged an hourly rate. This hourly rate will be multiplied by the number of hours it takes to complete the job and by the number of movers required.
What's the typical cost per hour? It depends largely on the company you're using and on where you live. In some places, you may pay $30 per hour per mover; in others, the rate could jump to $80. The price may also vary depending on time of day and whether you're trying to move during a busy time of year.
If you want to make the job shorter and easier, and therefore less expensive, the following are some tips to keep in mind:
Make sure your items are packed up and prepared the day of the move. You don't want to generate delays because a piece of furniture hasn't been properly padded or some of the boxes aren't yet filled and sealed.

Work alongside the movers. Maybe you don't need them to move everything for you. They can help you with heavy furniture or other bulky items, but you can take care of everything else. That means you won't require their services for as many hours. It's also possible that the moving company won't need to send as many people to you, reducing your labor costs.

Ensure that you have full access to your new home. This is especially important if you're moving into an apartment complex. Will the movers have easy access to parking? Do you need to speak to the building manager in advance about using a service elevator?

Regarding the hourly costs of a local move, there are two other important points to consider:
Moving companies often have minimal charges. For example, they may want to charge you the cost of a two-hour or three-hour move even if your move takes less time.

As an alternative to charging you per hour, companies may offer you a flat rate for the entire move. This is based on an estimate of how long it will take. If you anticipate a relatively lengthy move, it may be more cost-effective to opt for a flat rate.

Weight and Number of Items
As mentioned earlier, weight is a major determining factor of cost in a long-distance move. Individual items, such as a heavy sofa or a piano, may have a substantial weight. Also, depending on the number of items you're transporting, your total load may weigh considerably, and the sheer number of boxes and pieces of furniture may necessitate a larger truck, driving up the costs of moving.
How do professional movers calculate the weight of your belongings? Initially, they may send someone to your home to evaluate the sum total of your possessions and provide an estimate. If you keep a detailed inventory of the belongings you'd like to move, you can also make your own estimates of weight.
However, this estimate isn't set in stone. A final measure will be determined when movers compare the weight of their empty truck to the weight of the truck after it's loaded up with your belongings.
These weigh-ins should take place on a certified scale.

Seek out movers who have a reputation for honesty and fairness.

If you're concerned that the final weight will exceed the estimate, see if you can obtain a guarantee from movers that they won't charge you in excess of the estimate; that means that even if the final load weighs more, the price of the move won't increase alarmingly.

For local moves, where the cost is calculated largely by number of hours and number of workers needed for the job, a heavier load will often result in more hours and more workers needed to help you relocate; the fact that the moving company may need a larger truck could also increase your fees. Furthermore, a greater number of items will usually mean that you need to spend more on packing materials. Click here to read one of our recent articles about how much does a moving company cost.
Moving Date
Certain days of the week and times of the year will typically result in higher moving costs. When to move is also a very important factor affecting moving costs.
Weekends will usually be more costly.

The period of time from late May through early September is considered peak moving season. Warmer weather and summer vacation lead to a higher demand for movers during these months, which often means higher rates. Also, with movers fully booked, you'll have a more difficult time securing a reputable company, especially on shorter notice.

Although the winter months tend to be cheaper, they may prove more dangerous or inconvenient due to blizzards, ice, and other poor weather conditions.

Moving in the middle of a month may be cheaper, namely because leases usually don't begin or end two weeks into a month, and there's consequently less demand for moving companies.

Insurance
You'll need to consider what coverage you'll give to your belongings in case they sustain damage or get misplaced. At no extra charge, you may receive a minimal amount of coverage for your items from the moving company; it will likely be 60 cents per pound for each item.
If you find this amount insufficient, you'll need to look into other options for coverage and include the additional cost in your moving budget.
Storage
Moving companies may offer to store your possessions before or after the move. Taking advantage of this service will likely cost you extra, especially if you need the storage for more than a certain number of days.
Tipping
Unless they've bungled the job and damaged belongings in preventable ways, it's standard practice to tip your movers, even if it isn't strictly required. Some moving companies already include tips in their total charges. If they don't, what are typical tipping practices? This article about "How Much to Tip Movers" will be useful: https://9kilo.com/national-moving/how-much-to-tip-movers
For local moves, an acceptable tip might be $5 per hour for each mover. Instead of hourly calculations, you can also decide to just give them $30 or $40 each for the whole job. If they do an especially fine job or are working under difficult conditions, such as poor weather, you may want to increase the tip. In addition, it's courteous to offer water and food, especially if the move is likely to take several hours.
For long-distance moves, tipping the movers $40 for each day of their trip is acceptable. Again, the tip may go higher or dip lower depending on the quality of the work and the difficulty of the job.
Ask Thorough Questions
Before signing any contract with a moving company, make sure you understand all the details about the services offered. To receive a fair estimate, ensure that the company has a thorough and accurate picture of what you're planning to transport. Furthermore, ask them to explain exactly how they're calculating charges. Along with the factors already discussed, there may be other fees or potential fees that you need to know about.
Alternatives to a Moving Company
Renting Your Own Truck or Van
In general, doing the job yourself will be cheaper than hiring movers. However, the process may wind up being more lengthy and difficult, and you'll still incur various costs.
The following are some of the key factors that will influence the price of your vehicle rental:
The size of the vehicle and the type of vehicle you're renting.

The distance you're planning to travel and the number of days you're claiming the rental.

Extra coverage for accidents and damages.

Also, if you're carrying out the move on your own and asking friends to help you out, you'll want to budget for food and drinks to offer them.
Shipping Certain Items
As a supplement to using a moving company or your own rental truck, you may want to ship certain items, particularly books. Books are heavy, and boxes of books could take up too much space in a truck. Shipping them might save you money.
Moving Containers
Some people use moving containers for most or all of their items. Companies such as U-Haul and PODS give people the option of packing their belongings into a large storage container. These containers can then be shipped by the company or hitched to a vehicle for you to take yourself.
The factors influencing price include:
The number of containers you're renting.

Shipping distance.

Insurance for damages.

Possibly employing movers to help you load and unload the containers.

Traveling and Accommodations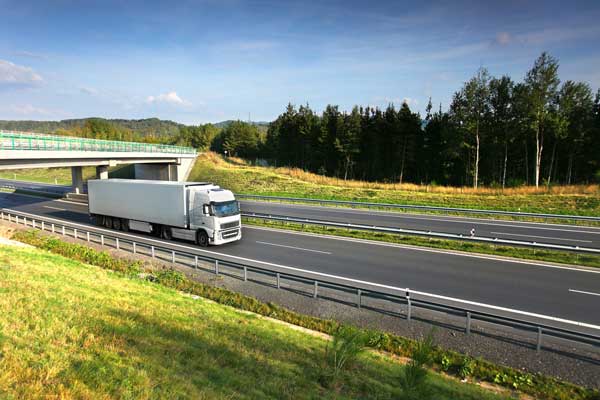 Especially for long-distance moves, you need to make estimates for various traveling costs.
If you're flying, check the limits that airlines place on baggage size, weight, and number, and determine if you may have to pay fees for exceeding those limits. Airlines also charge fees for traveling with a pet.
For road trips, add up fuel costs and tolls.
At any point, will you need to stay at a hotel? It's also possible that you'll need to sublet an apartment until your new home is ready.
Include meals at restaurants and what you plan to buy at grocery stores along the way.

See also: How Do Moving Companies Charge
Planning is Essential
Whether you're hiring movers or carrying out the job on your own, some costs will be inevitable during a move. To figure out how to manage the expenses and make decisions suited to your needs, plan everything meticulously. From packing materials to the cost of gas, every detail needs to be accounted for in your estimate. After that, you can figure out how to trim costs, make your plans more efficient, and increase the chances that your move will be a success.