How to Find Free Moving Boxes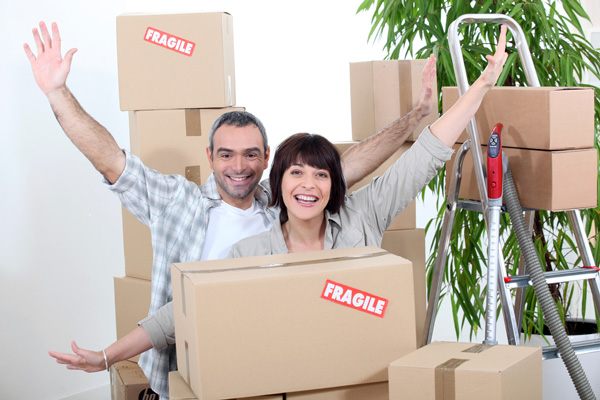 You sit down one evening to review your budget for a move. It can be move across town or relocation across the country. No matter what type of move you plan to make, one thing is certain.
You can expect to dig deep into your pocketbook.
Moving involves several costs such as paying for the total weight of the cargo and taking care of any lodging expenses incurred during a long-distance move.
Let's look at a few ways to save money on a move, with the emphasis on learning how to find free moving boxes:
Saving Money on a Move
Saving money on a move is possible is your follow a few of the following time tested tips:
Consider a do it yourself move
Ask for help from friends and family members
Rent a truck that is the right size to haul your stuff
Hold a garage sale to defray moving costs
Turn off utilities when you are done using them
Pack your things
Monitor moving costs
Learn how to find free moving boxes
Renting the right size truck is an important money-saving strategy. Far too many people overestimate the amount of space they need to move their stuff from point A to point B. Reputable moving companies offer a free tool that calculates the amount of truck space you need to perform a move. You can also find similar tools online to help you reserve the right size moving the truck.
Holding a yard or a garage sale represents an effective way to save money on the move. However, you are not cutting costs, but instead, you are increasing the amount of money you have to cover the costs of relocation. Above all, stay on top of your moving budget to determine whether you can move money around to cover every element of the relocation.
Tips for Finding Free Moving Boxes
Can finding free moving boxes help you manage the moving budget? When you factor in the costs of moving your cargo and the extra expenses associated with packing and storing your things, free moving boxes seem like a proverbial drop in the financial bucket. However, when you consider every moving cost that makes you cringe, paying for cardboard boxes has to be the most cringe-worthy expense.
There are plenty of ways to find free moving boxes that do not require you to scour the landscape in search of cardboard heaven. Many of the ways you will learn how to find free moving boxes require only the click of a computer mouse or the pushing down of a Smartphone button.
Start with Craigslist
As the ultimate online marketplace, Craigslist does a great job of linking buyers and shoppers. Of course, finding free boxes means you do not want to connect with someone who is selling cardboard boxes. Craigslist has a section devoted to "Free" stuff, such as the cardboard boxes used to pack and move personal items. You can also create a posting that lets everyone know you are on the hunt for free cardboard boxes.
Make Happy Hour Happier
Where are the most convenient businesses located that throw away cardboard boxes? You guessed correct: Bars and liquor stores. Most watering holes and the businesses that supply them follow a regular schedule for ordering and receiving products. Once you find out when a few local bars and liquor stores receive their products, you will know when to visit the businesses to collect discarded cardboard boxes.
Use Your Vast Personal Network
Another convenient way to collect cardboard boxes is by sending out an email to everyone on your list asking about the availability of cardboard boxes. This strategy is especially effective around the winter holiday when people leave discarded cardboard boxes by the curb for trash pickup. You can also post a request for boxes on Twitter and Facebook to reach friends and family members.
Community Organization
The rapid growth of online neighborhood groups such as the ones found on Nextdoor.com has made it easy for people on the move to find cardboard boxes. Nextdoor.com includes a section called "Classifieds," which is a section often used by people to offer free stuff like discarded cardboard boxes. The chances are great that a few neighbors have cardboard boxes they no longer want lining the garage walls.
Big Box Retailers
If you walk behind a large strip mall, you should see the backside lined with dumpsters full of cardboard boxes. You want to make sure to time your visit with the timing of deliveries to ensure you get first dibs on cardboard boxes. Big box retailers like Best Buy and The Home Depot are excellent sources of discarded cardboard boxes. You should also check out the boxes left behind by smaller mom and pop stores.
Office Buildings
Large commercial centers are prime locations to track down discarded cardboard boxes. You can either stop by the primary dock area where goods are delivered. An even better idea is to contact some of the business operating in a large commercial center to arrange a pickup time for collecting discarded cardboard boxes.
Recycling Center
If you have ever visited a recycling center, you quickly realize the center is the recycling version of winning the Lotto jackpot. Outside of natural things like trees and bushes, no other item appears more at recycling centers than discarded cardboard boxes. Recycling centers are typically the busiest on the weekend when most people are off from work. The best part of visiting a recycling center for boxes is you never have to schedule an appointment for a visit.
Bookstores
How do bookstores receive their literary gems? That is right: By receiving boxes of best sellers. By using the same timing principle that you applied to big-box retailers, you can time your cardboard box hunt with the day and time bookstores receive their books. Bear in mind you can stop by college bookstores as well, which usually have larger boxes available for packing your things.
You Haul with U-Haul
U-Haul runs a popular program called the Customer Connect Box Exchange, which encourages people from all over the United States to connect with other people in the search for moving supplies. Although free cardboard boxes are not the only type of moving supply offered under the program, boxes are considered one of the most coveted kinds of moving supply. All you have to do is type a keyword phrase such as "Free Boxes" into the search box to launch your cardboard box retrieval strategy.
Go Shopping
Every time you shop for groceries, you should make collecting cardboard boxes the first item on your shopping list. You might be thinking, "I have no plans to move." Well, you might not have plans to move, but what about your employer or the addition of another family member. You never know when it will be time to relocate, so use the Boy Scout motto of "Be Prepared" to your advantage by stocking up on discarded cardboard boxes found at grocery stores.
Schools
School supply administrators have plenty of cardboard boxes they would love nothing more than to give the boxes away. You can ask the administrators responsible for receiving school supplies directly or enlist the help of one of your children who attends the school.
Check out the Freecycle Network
As another online marketplace that is similar to the Craigslist marketplace model, Freecycle is a rich resource for finding free moving boxes. Not only are the boxes free, so is the cost for signing up to access the online marketplace.
You can use the moving cost calculator tool on our website to get free moving estimates and quotes for your upcoming relocation!
Content Update: If you are still not able to get free moving boxes for your long distance move, here's another recently published article about, where to buy moving boxes. Hope it helps!
See also: Types of Moving Boxes