Best Furniture Movers in the USA 2022


VanLines Inc
Secure Storage
Easy Booking Process
Fully Trained Employees
GET QUOTE

Colonial Van Lines
Storage Services
Long-Distance Moves
Corporate Relocations
GET QUOTE

Moving APT
Vetting Process
Award-Winning
Available Nationwide
GET QUOTE
Our Take
Price
Rating
Minimum Shipment Size
Storage
Booking Deposit
Cancellation Policy
Quoting Options
Discounts

Best Overall Value


GET QUOTE

2+ bedrooms




Free 30 Days




10%

Free up to 72 Hrs

Phone / FaceTime / Text

Senior / Same day Booking

Best Industry Reputation


GET QUOTE

1+ bedrooms




30 Days




20%

Free up to 72 hrs

Phone / Facetime

Seniors Discount

Best Customer Service


GET QUOTE

1+ bedrooms







Free up to 72 hrs

Phone / Virtual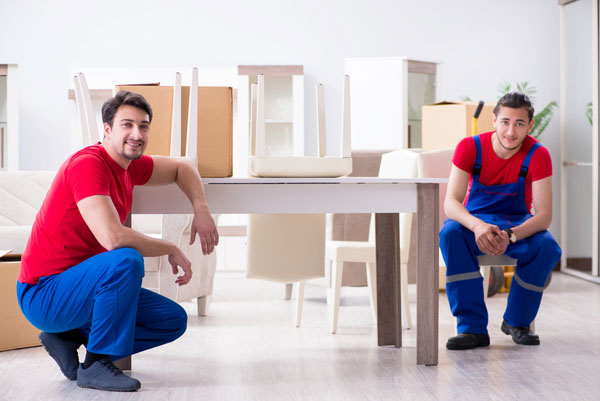 For decades, moving companies have been the targets of funny satires on both the big and small screens. Scenes of incompetent movers dropping pricey furniture or worse, leaving furniture behind have left audiences laughing throughout every aisle.
Having your furniture damaged or having it mysteriously disappear is not a laughing matter.
Go online one day when you have time and type in the keywords "Bad Moving Stories" or "Movers Lost My Furniture." The search results will keep you busy for hours on end. You will read stories about rogue movers that stole furniture from customers, as well as bad movers that did not care about how nicked up a customer's furniture got during a move. Fortunately, there are plenty of professional moving companies in USA that take pride in carefully handling your furniture.
You have to know how they select the best furniture movers in the USA, as well as learn more about our handpicked five best movers operating in the United States.
5 Top-Rated Furniture Moving Companies 2022
How did we come up with the top 5 furniture movers in the USA? No, we did not throw darts or spin a wheel to pick our five best furniture moving companies in the United States. We performed diligent research that included customer reviews, as well as reviews submitted by moving industry professionals that understand the difficulty involved in moving heavy pieces of furniture across town and the country.
Remember that you want a mover that specializes in moving furniture.
1. U. Santini Moving & Storage

Founded in 1930, U. Santini has spent nearly 90 years excelling in the furniture moving niche. The company began as a furniture only moving specialist, until it expanded its services because of the feedback left by satisfied customers. U. Santini Moving & Storage employs experienced moving professionals that possess highly rated customer service skills. The team of furniture movers from Brooklyn responds to every customer request related to specialized furniture moving services.
The competitive advantage the company has in the furniture moving niche is the word "Storage." Not only does U. Santini safely haul furniture to your new home, it also stores furniture in climate-controlled storage units. You never have to worry about humidity and wild temperature swings diminishing the quality of your furniture.
2. Brouwer Relocation, Inc.

Since 1969, the Brouwer family has offered one of the highest-rated furniture moving services in the United States. Customers praise Brouwer Relocation, Inc., for its commitment to preventing damage caused by strong impacts that are delivered while in transit to a new home. The company also receives positive customer reviews for its state-of-the-art GPS that keeps customers fully informed during every mile of relocation.
Because of its national reach, Brouwer Relocation, Inc. has the capability of offering more than just furniture moving services. The company also specializes in performing local moves, long-distance moves, and moves across the United States. Team members go through a comprehensive training program, with the development of an ongoing process to ensure the company enjoys a high retention rate. Brouwer Relocation, Inc. has one of the highest employee retention rates of any American company that specializes in moving household furniture.
3. Liberty Movers

BBB accredited Liberty Movers has earned the reputation for delivering superior moving services not only for residential customers but also for commercial customers as well. Customized services for small businesses often bundle furniture moving services into larger moving contracts that include relocating entire small businesses to new locations. The company offers both short term and long term storage facilities, with the focus on helping commercial customers store large pieces of furniture that they do not have room for at the central locations of their businesses.
Specializing in moving fine art and ceramic antiques, the licensed and bonded furniture mover offers full furniture assembly and disassembly services. This means customers have more time to spend organizing other rooms in their homes. Customer reviews are effusive in praising the furniture moving company for completing relocations on time and under budget.
4. Atlas Van Lines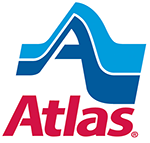 Considered by many moving industry experts to be the most accomplished furniture movers in the world, Atlas Van Lines has the resources to move entire office complexes cross country, as well as handle a single-family move to another neighborhood located in the same city. The condition of the furniture delivered by Atlas Van Lines will be precisely in the same condition it was before the first piece left your home.
The award-winning international moving company features a cutting edge tracking system that sends real-time alerts to customers via text messages. Implementing the safest techniques, Atlas Van Lines operates on the principle that yes, time is money, but so is the cost of replacing lost and damaged furniture. The company specializes in helping government agencies relocate furniture, as well as help military installations, receive new pieces of furniture.
5. Atlantic Relocation Services

With one of the highest customer satisfaction ratings, Atlantic Relocation Services has earned numerous awards for the professional way it handles furniture moving. The American-based company offers several premium moving services that include packing residential furniture inside of a truck that is dedicated solely for moving furniture. A flexible pricing system appeals to customers that are moving on tight budgets.
Atlantic Relocation Services does all of your packing, with the focus on ensuring furniture is stored on a moving truck away from any items that can cause damage. For example, the company will not store a couch next to a mobile rack used to hang clothes. Customer reviews praise the company for its extensive insurance coverage, especially for long-distance moves.
How to Select the Best-Rated Furniture Movers in the United States
We can tell you which companies to consider for moving your furniture, but it is much more helpful to know how to arrive at the list of the five best movers in the USA.
Word of Mouth Advertising Matters
Yes, the Internet receives the spotlight when it comes to researching moving companies. However, word of mouth advertising in the form of recommendations remains the most effective and often most accurate method for vetting moving companies. Reach out to friends, family members, and professional peers to learn more about one or more companies that are on your moving company shortlist.
Perform Thorough Research
Start your research by reading the customer feedback left on the Better Business Bureau (BBB) web page devoted to the moving company under consideration. You want to pay special attention to comments that describe how the furniture was handled. Yelp and Google are an excellent course for research because the two sites are the most accessed sites for customer reviews. Make sure to focus on reviews that mention moving furniture.
Type of Moving Estimate
When it comes to furniture, you need to have a moving company representative, come to your home and submit a cost estimate. Any mover that insists on offering a moving cost estimate over the phone should be immediately crossed off your list. A representative from a moving company will not only estimate the weight of your cargo; he or she will also describe how the company will pack and unload your furniture.
Does the Mover Offer Customized Services?
This is an especially important factor, because the best furniture movers in the USA offer customized services for packing, loading, and moving furniture. Does a mover under consideration wrap plastic around your most expensive furniture to prevent moisture damage? Does the company carefully measure the openings between rooms to ensure smooth sailing when carrying your furniture? How does the mover keep your furniture in one place inside of a moving truck during a move?
The best furniture movers in the United States offer customized furniture moving services.
Make Sure There are No Hidden Fees
Bad moving companies like to tuck hidden fees within moving contracts. When it comes to furniture, a mover can add a hidden fee for a weight surcharge. Another hidden fee that involves furniture is charging a customer for medical bills because of the injuries suffered by a mover that happened when he or she was carrying a piece of your furniture. Some moving companies submit lower than average bids, to make up for the lower price by adding costly hidden fees within the moving contract.
Insurance is a Must
How will the moving company you select for relocation handle paying for lost and/or damaged furniture? Does the company even offer insurance to cover the costs of furniture losses? Obtaining liability insurance online is an easy way to get the peace of mind you need for one of life's most stressful events.
Frequently Asked Questions about Best Furniture Movers
How Much Does It Cost To Move A Piece Of Furniture?
Movers will likely give you a quote to move a single piece of furniture which will depend on things like what needs moving, how valuable it is, how big or heavy it is, how far it's going and whether stairs are involved. You could pay anywhere from $70 to $600.
Also See: How to Move When You Have Stairs
Will A Moving Company Move One Piece Of Furniture?
Yes, some moving companies do take on the smallest of moves, even if it's just moving one piece of furniture. However, you'll have to call and ask ahead. Your best bet is to go with companies that offer labor services in their additional services.
How Do You Move Large Furniture By Yourself?
Moving large furniture alone is far from advisable and can lead to damaging the item or injuring yourself. However, using equipment like a dolly should help, particularly when moving it from one room to another. Also practice lifting the correct way; bend at your knees, not your waist, and hold it close to your body.
Is It Cheaper To Buy New Furniture Or Move It?
Is your furniture old and rickety? If you need to shell out cash for extra padding just to ensure your old furniture makes the transit journey in one piece, you may be better off just buying new furniture once you move. This also greatly reduces the money you'll pay for the move. Donate the old furniture, or send it off for recycling.
Do Movers Disassemble Beds?
When moving, several items will be taken apart to transport them in a safer manner, and this includes bed frames. Make sure you inform the movers in advance if your bed frame has a different design than standard ones.
How Do I Ship Furniture From One State To Another?
If you're doing a DIY move, you can hire a portable storage unit from PODS or U-Pack and load it all in there. The same can work if you're renting a truck. If you don't intend on driving yourself, you can hire a driver for the truck. The easiest way to ship furniture across state lines is to contact one of the furniture movers we've listed out in our blog and leave it to the experts.
How Do You Move Furniture Cheaply?
One of the most inexpensive ways to move furniture is to do it yourself – hire a truck or a portable storage unit, pack and load it or hire labor to load it. But the DIY route is taxing and tiring. If you want to save up money by not hiring a full service moving company, look into a furniture moving company instead. These companies specialize in moving furniture and can help you while making sure you don't pay too much.
How Do Movers Move Heavy Furniture?
Movers usually use moving blankets as an additional layer of padding for furniture items that are large or heavy. Since they weigh more, you'll probably see them using an appliance dolly or a furniture dolly. These specialized pieces of equipment are built to move heavy furniture and appliances with ease, and come with securing straps and wheels. You may also read our article on tips to move heavy furniture by yourself.
How Much Does It Cost To Ship Large Furniture?
Large pieces of furniture will be more expensive to ship, particularly if they require heavy equipment or packing material. Shipping large furniture locally can cost $120 to $270, while a longer distance will be from $300 to $650.
How Much Does It Cost To Move A Dresser?
An average cost to move a dresser is around $290 – $350. Your actual cost will depend on the size and weight of the dresser, how easy it is to move, and how far it has to go.
How Do You Transport A Couch?
If you're transporting a couch yourself, you'll need packing material like bubble wrap for the corners, plastic wrap and moving blankets. Furniture dollies are often used when transporting couches, as well as furniture straps. If you're hiring a pickup truck, make sure the couch can comfortably fit in it, and secure it down well or it can easily go flying off while in transit.
Conclusion
Moving furniture is one of the most important yet most challenging parts of the relocation process. It requires thorough planning that involves incorporating technology into the planning process. If you have a considerable amount of furniture to move, you cannot afford to rely on friends and family member to handle your pieces of furniture safely. You need to work with the above-listed one of the five best furniture moving companies in the USA. Visit 9Kilo.com to get free moving quotes and estimates for your upcoming relocation!