Best Cross Country Movers of 2022
Once you have prepared for the cross-country move and wrote down what you expect from a mover, let's provide quick summaries of the trusted top-rated cross country moving companies in 2022.
Top 10 Cross Country Moving Companies
---
10 Best Cross Country Moving Companies You Can Trust
Are you planning to move across the country for a new job? Or you are relocating to raise a family? When hiring a cross country mover, the most important factor is the moving cost. If you are looking for affordable as well as experienced and trusted moving services, here are the top 10 trusted cross country moving companies.
List of the top-rated cross country moving companies of 2022:
1. United Van Lines

With more than 30 agents employed by United at local moving and storage facilities, customers have access to moving services throughout the entire country. The breadth of United's business makes the company ideal for cross-country moves. Reviews place United at the top of customer satisfaction lists.
800-325-9970
Website: www.unitedvanlines.com
---
2. Mayflower

In 2017, Mayflower reached a milestone by celebrating its 90th year in business. You do not last in the moving industry 90 years without doing numerous things right. The company has acquired licenses for moving families and businesses cross country. Mayflower fills the void left by sister company United for offering vehicle moving and storage services for your long distance and cross country relocation.
877-720-4066
Website: www.mayflower.com
---
3. Arpin Van Lines

For more than 100 years Arpin has set the quality standard for cross country movers. The company boasts one of the largest professionally trained agency networks in the country. Rated #1 in Logistics Management Magazine, Arpin has achieved an A+ rating with the Better Business Bureau. Customers give the company a 92% overall quality satisfaction score for a poll conducted by the International Mover Association (IAM).
877-856-4660
Website: www.arpin.com
---
4. North American Van Lines

As the name implies, North American Van Lines crosses more than just the United States. With services provided for customers relocating to Canada and Mexico, the company enjoys a competitive edge over its rivals. With fragile and full service packing a part of a bundled moving package, North American Van Lines offers you an affordable way to move thousands of miles away.
800-228-3092
Website: www.northamerican.com
---
5. Bekins Moving & Storage

Bekins helps customers plan moves to take the guesswork out of logistical issues. The company uses a cutting-edge GPS system to let customers know about the status of their possessions. Quick resolutions of customer claims make Bekins Moving & Storage a popular choice for families and business moving across the United States. This cross country moving company also offers storage services in several American cities.
866-816-5052
Website: www.bekins.com
---
6. Wheaton World Wide Moving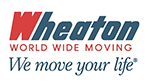 As an unheralded player in the cross country moving niche, Wheaton World Wide Moving provides customers with a "Ballpark Estimate," which estimates a non-binding estimate allowing customers to create a rough draft for a moving budget. With more than 1,000 vans and long distance moving trucks in its fleet, Wheaton can move families from Maine to Southern California, as well as from Seattle to Miami.
866-799-8763
Website: www.wheatonworldwide.com
---
7. Stevens Worldwide Van Lines

With more than 110 years of experience, Stevens Worldwide Van Lines average 15,000 long-distance moves per year. Considered one of the most reliable household cross country movers, Stevens employs highly trained customer service professionals to ensure the safe arrival of your personal belongings. You enjoy real-time online tracking of a move to give you peace of mind.
855-810-7413
Website: www.stevensworldwide.com
---
8. Two Men and a Truck

With offices located in 42 states, Two Men and a Truck offers the logistics and the resources to move anywhere in the United States. From humble origins, the company now has more than 2,800 trucks in its fleet. Advanced GPS systems keep tabs on dozens of cross-country moves happening at the same time.
877-720-0411
Website: www.twomenandatruck.com
---
9. Atlas Van Lines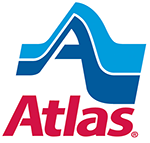 More than 3,000 trucks in the company fleet allow Atlas Van Lines to move families and businesses anywhere in the United States. The company devotes resources to operations in every state except Nevada and Rhode Island. Atlas receives high praise for gaining exceptional inspection results and minimizing the number of customer complaints. An Atlas online tool connects to an agent by simply typing in the state and zip code.
800-638-9797
Website: www.atlasvanlines.com
---
10. AMJ Campbell

The slogan says it all: Around the corner, or around the world… make your best move. As the official mover for the Canadian Olympic team for more than 20 years, AMJ Campbell specializes in moving families and business across beautiful Canada. AMJ Campbell guarantees on-time performance, protection for all upholstered furniture, and damage settlements within 30 days of a filed claim.
888-265-6683
Website: www.amjcampbell.com
---
Get Instant Moving Quotes [Free]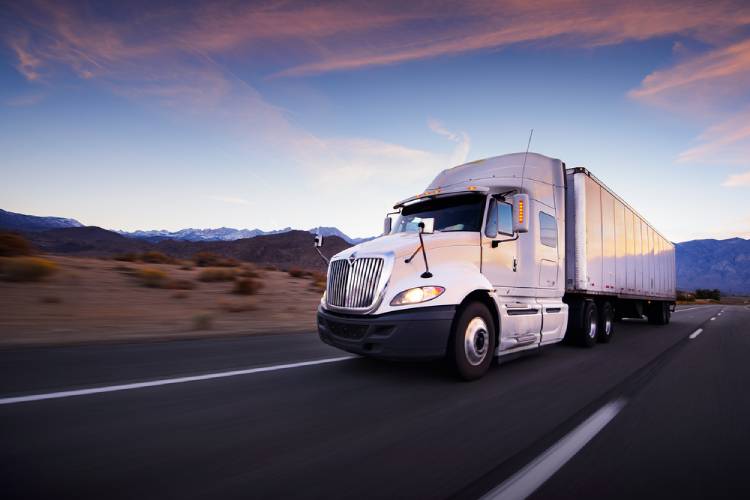 You can get instant and free moving quotes from the top-rated moving companies listed above. Using our moving cost estimate and calculator tool you can get quotes from multiple movers for your upcoming long distance relocation!
Tips for a Successful Cross Country Move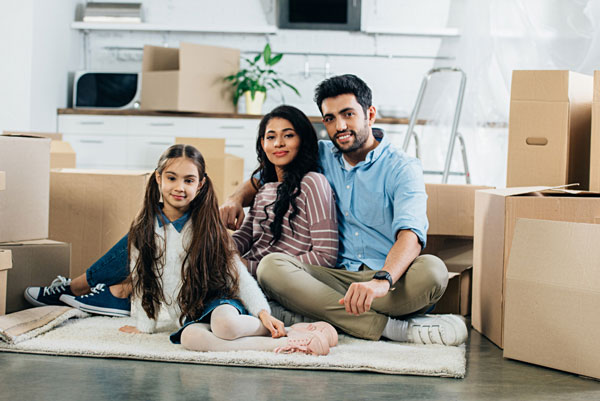 Psychologists have discovered moving house is one of the most stressful life events. It comes just after divorce and the death of your life partner. There are so many things to do and to consider while moving cross-country to another home, that most people feel overwhelmed and fall into depression and anxiety. Individuals and families planning to move house have to think their actions very carefully and to come up with an action plan to stick to. If they aren't organized, they risk turning the whole operation into a huge mess. It's easy to have valuable furniture items and other personal belongings destroyed by the clumsiness of the movers. Not knowing how to pack things properly may also result in damage and loss of some of your personal stuff. Moreover, moving to another state may require a lot of preparation, paperwork and excellent leadership skills.
All these are good reasons for everybody who cares about their sanity and their belongings to hire one of the top cross-country movers companies to help them overcome this challenge. Top 10 best rated movers for 2022 are considered so good for solid reasons.
They employ professional planners who can give their clients advice on how to pack, how to label and how to keep track of all things that need to be taken from the old place and moved to the new destination. This service alone can save you from a lot of hassle.
If you are clueless about handling boxes and moving stuff, you can easily fall into the temptation of filling the cardboard boxes way too much, thus creating real problems for the movers. When you can barely lift a box from the ground, you may not be able to handle it properly.
On the contrary, by filling these boxes only to the acceptable limit, you are going to ease the work of these moving companies. Moreover, the risk of damage is also lower, since these workers won't be so exposed to dropping the boxes down the stairs.
By hiring one of the best cross-country movers, you can have the peace of mind that all your belongings are going to arrive undamaged at their destination.
Besides, all major long-distance moving companies have excellent insurance coverage, so you don't have to worry about losing your furniture or other stuff because of a road accident.
We all know accidents happen, so all trucks on the road are exposed to getting involved in one, at any given time.
This is a fact we can't fight, so it's better to take the required preventative measures to limit the damage. An insurance policy is a solution. Even if it can't bring you back those items with sentimental value, it can compensate you for your loss.
These professional long distance movers know that people need more than workers to handle their boxes and trucks to transport them to the new location. They know most people need help with the logistics, as this is something most of us have no clue about.
A good moving planner can help you organize your thoughts and your items. Also, you are going to learn how to group your belongings and how to label your boxes, to be able to cope with the unpacking. You should know that the unpacking is much more stressful than the packing and the transportation of your stuff. When you arrive at your destination, you are going to be standing in the middle of a house full of stacks of boxes.
You'll be needing some of your personal items, so you must be able to find their box very quickly. Moreover, these boxes containing such items have to be within your reach. If they are at the bottom of a stack, you may need to work hard, to access them.
This is a stress generating situation which can be easily avoided by packing your stuff the smart way. However, if this is the first move in your life, you won't be able to realize what kind of problems you are going to face at your destination. On the contrary, an expert mover would be aware of all these challenges.
These professionals move lots of families and individuals every year, so they have seen what these people have been through. They can provide you the solutions right off the bat, so that you can use the experience and the mistakes of others, without having to go through the same pain.
The top cross country moving companies you hire can also help you with particular objects such as pianos, artworks, and other similar things. Moving overseas doesn't have to mean selling all your valuable stuff and buying other things again at your destination. You can have everything moved over, without a single scratch and anxiety. However, you need to pick the best possible moving company and follow their instructions.
If you don't know how to find these movers, you can make use of matching services. There are businesses focused on matching their clients with the best moving companies. They are going to ask you about your specific requirements. Next, they are going to search their database and recommend you the best movers, the ones that can handle your type of job. By going this route, you can take the burden of moving overseas off your shoulders. Professionals can help you enjoy a smooth process, without too many incidents.
Choose & Hire the Best Cross Country Movers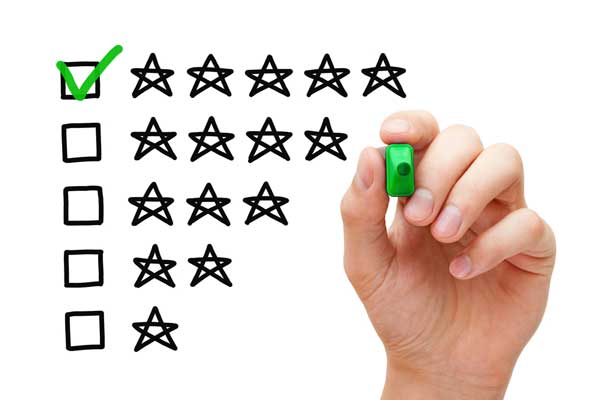 A promotion at work means you have to move your family across the United States. Students all over the country travel thousands of miles to attend college and universities. Retirement looms on the horizon, and you want to move a warm, tropical place like South Florida.
Whatever your motive for moving out of state or long-distance, you need to follow a few time-tested tips to prepare for one of the most important events of your life.
Thorough Preparation Reduces Stress
Before we dive into some helpful cross country tips, let's define what a cross-country relocation means.
Here are several examples:
Atlanta to Seattle
San Diego to Cleveland
Duluth to San Antonio
Phoenix to Charlotte
Denver to Boston
We like to define a cross-country move as a move that spans more than 50% of the United States. Moving to an adjacent state or a state located a few hundred miles away does not constitute a cross-country move. Although some of the tips for cross country and out of state moves are the same, this move requires more preparation and a couple of tips to make the lifestyle transition as smooth as possible.
Hire a Mover with Cross Country Moving Experience
Moving cross country involves much more than efficiently packing and transporting your possessions. You need to hire a cross country mover that has established years of moving experience. Movers must know the quickest way to travel from your current home to the new city where you plan to live. They know where every detour is located, as well as where they can find the cheapest fuel stations. Experienced movers meticulously plan moves, with saving customers money and time a top priority.
Get to Know the New City
If you take a job located abroad, you probably met with the new employer at least one time in the city where the employer operates. After you accept a job offer, spend time in the city and get to know where to find the nearest school, public library, and grocery stores. In fact, you should enroll the kids in the appropriate school system before you make across country move. You might seal the deal online and never set foot in the new city until after a team of movers has dropped off your stuff. We encourage you to research the new city online. Read reviews on Yelp and TripAdvisor of restaurants and shopping districts, as well as perform research about the new neighborhood.
Decide What is Going and What is Staying
To minimize moving costs, you might decide to leave some of your stuff behind. You can unload what you do not want to bring along at Goodwill, Salvation Army or Habitat for Humanity. A garage sale not only helps you get rid of things you do not need, but you also generate some money to defray the cost of a long distance relocation.
Organize Paperwork
When you move a few miles, you can return to the former residence to pick up essential documents you forgot to load in the car. That is not the case for a cross-country move, as noticing you left a birth certificate behind in Reno when you arrived at Miami makes it almost impossible to recover the missing birth certificate. Take the time needed to digitize all of the vital paperwork to ensure you have backup documentation of retirement portfolios and Social Security correspondence. Organize paper documents by clearly labeling each plastic container you use to protect the valuable information.
Decide What to Store in Vehicles
Making a cross-country move requires you to plan how you want to transport each of the family vehicles. You might want to drive the SUV and hitch the compact car to the back of the moving company truck. Even more important, you need to decide what you want to store inside the driven and transported vehicles. We encourage you to keep all the important documents you have nearby in the vehicle you choose to drive from your current home to the new city. Pack and store the clothes you plan to wear during the long distance move. It is highly doubtful you will make the trip without spending at least one night at a hotel or a friend's house along the way.
Finally, and perhaps most importantly, save every receipt pertaining to the cross country relocation. The paper trail should include receipts for every donation made to organizations such as Goodwill, Salvation Army, and Habitat for Humanity. The IRS allows taxpayers to deduct charitable donations on income tax forms. You can also deduct moving expenses like the money spent on gas and renting a moving truck.
How to Find the Right & Trusted Cross Country Mover [At Best Price]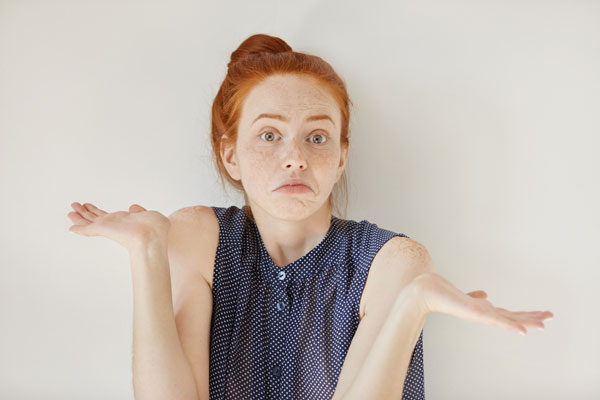 The most important factor in choosing the right cross-country mover for you is to consider only movers that have established an extensive and successful record of performing moves across the United States. Long-distance and cross country movers invest in the most advanced GPS systems to keep you informed of the progress of a relocation. Companies specializing in the long-distance move own semi trucks to ensure you can pack as much of your possessions as possible inside one moving truck. Experienced drivers know how to get to point B from point A by taking the shortest and most direct route. Hiring an out of state or a long distance moving company does not cut it for making the lifestyle transition from the east coast to the west coast.
Let's examine what defines one of the best-rated cross country movers offering the services at best price:
Online Reviews
Customer reviews from reputable websites offer insight into the track record of a mover. Most of the posters on sites like Yelp, Google, and Facebook take pride in presenting information about the products and services they use. Some of the points made by trusted cross-country mover customers online include cost, timeliness, and protection of personal belongings.
Customer reviews should complement the most important source for an online referral: the Better Business Bureau (BBB). The BBB hands out ratings to companies from all business sectors. Avoid any mover that has not earned at least an A- from the BBB. An A+ rating means you are looking at one of the best moving companies. We recommend reading the customer reviews left on the BBB website. The BBB thoroughly vets each reviewer to ensure authenticity.
No Deposit Required
The only upfront moving cost you should pay is for packing supplies. Beware of the mover that requires a large deposit. The reputable trusted long distance moving companies deliver your possessions intact and in a timely manner to ensure prompt payment for providing moving services. When you pay a large deposit, you risk losing control over the performance of the moving company. Moreover, make sure to pay with a credit card to create a paper trail in case you have to sue a mover for negligence.
Word of Mouth Advertising
Nothing gives you peace of mind like receiving referrals from friends and family members. A cross-country move can cost thousands of dollars, which means you want to sign a contract with a relocation company that someone close to you trusts. You should also ask any moving company under consideration to present three references from former customers. Make sure the former customers pan out, as unprofessional movers like to use friends and family members as references for potential customers.
Avoid a Binding Estimate
Remember that an estimate for the cost of a move is just that: a calculated guess as to how much the move will cost. We highly recommend you avoid a binding estimate, which involves locking you in to the cost of a move regardless of how much the move costs. You can expect to pay for additional services after signing a binding estimate moving contract. Instead, insist on a non-binding estimate or a non-binding to exceed moving contract. With a non-binding estimate, the mover cannot charge you more than 110% of the original estimate. As the preferred way to price a moving contract, a non-binding to exceed estimate means you pay exactly what the mover estimated the cost would be for the long distance relocation.
Beware Hidden Fees
Some long distance moving companies like to operate on the business principle that "What you can't see can't hurt you." Well, this is not true in the case of hidden fees, as charges tucked into the fine print of a moving contract can cost you hundreds, if not more than a thousand dollars. Examples of hidden fees include a penalty charged for exceeding the estimated weight of your possessions and a surcharge to account for movers having to ascend and descend a specified number of stair flights. Take all the time you need to read over the contract before you commit to paying the relocation expenses by signing on the dotted line.
If you face a dispute or experience a problem during a move, you have nine months after the arrival to your new home for reporting the incident. We recommend contacting the company first to resolve the issue. Then, file an insurance claim for lost and damaged personal belongings. Remember to check every box and crate thoroughly after the move to confirm everything is there and it is intact.
Cross Country Moving FAQs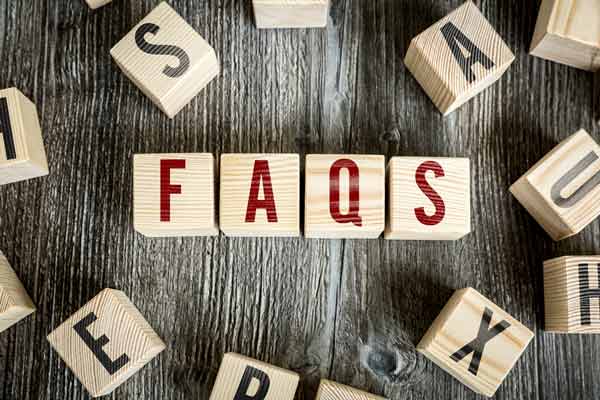 What is a cross country move?
Any move or relocation that occurs across the state lines is considered as a cross country move. So even if you are moving to a neighboring state, that will also be considered as moving across the country.
How much does it cost to have movers move you across country?
A professional cross country moving company will cost $6,500 and above, depending on the number of items to be moved and size of your house. The average cost of relocation is around $1,100 per room which includes full-service moving (right from planning stage to moving day)
Cross country moving costs are primarily dependent on weight and may vary. If we consider a move of 1,000 miles:
Studio Apartment: $1,100 to $1,900
Two-Bedroom: $2,400 to $3,800
Three-Bedroom: $4,500 to $5,900
Four-Bedroom: $6,400 to $9,200
Who are the best cross country movers?
Following table displays the list of best cross country moving companies:
Can I get a movers quote online?
Yes. Click on the "Get a Quote" or "Calculate My Move" button on this page, fill the form and within few seconds you will receive multiple moving quotes from the top-rated movers in the country.
How long does cross country move take?
On average cross country move takes 2-5 days. The time frame is dependent on the distance between the 'moving from' and 'moving to' location.
How much does it cost to ship your stuff cross country?
The cost of shipping your stuff cross country is around $1,000. It is recommended to hire full-service cross country mover to handle this. A full-service moving company also offers packing and cleaning services.
Planning cross-country move anytime soon? Just fill out a form on our homepage and get quotes from these reputable companies. www.9kilo.com we offer nothing but the best for our clients.
If you are looking for the best national moving companies, this particular article will help you: https://9kilo.com/national-moving/top-10-trusted-nationwide-moving-companies