Best Senior Moving Services of 2022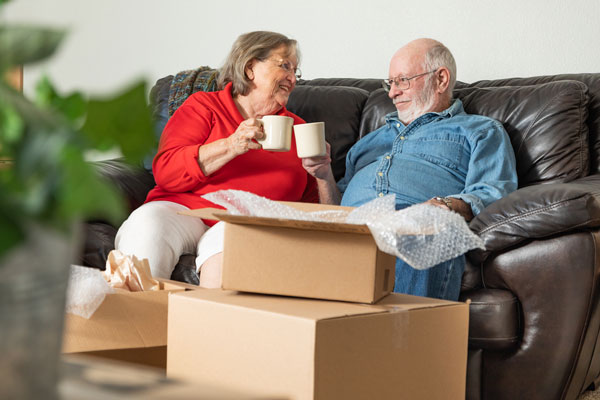 Top 5 Senior Moving Services of 2021
Looking for professional and caring moving services for senior citizens , aging parents or retirement relocation? You are at the right place! Although this is far from a complete list, we have selected five moving companies that are known for their excellence in helping seniors to relocate.
Here's the list of 5 best moving companies for senior citizens:
1. Solomon & Sons Relocation

Based in South Florida, Solomon & Sons Relocation has been providing moving services for seniors since 2014. Family owned and operated, the company does all of the work itself and relies on no subcontractors. It is fully licensed and insured, with a DOT number of 2512576 and a state license number of 1M2522.
Solomon & Sons provides free in-home estimates, and their uniformed movers are fully screened, licensed and insured. They offer services in English, French, Spanish, Russian and Hebrew, and they provide an array of custom moving solutions – including ones that are geared toward seniors. You can learn more about the company through its website www.ssrelocation.com or you can contact them by calling 844-311-6632.
2. Moves for Seniors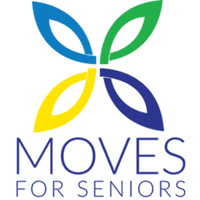 A nationwide provider of moving services for seniors, Moves for Seniors has been in business since 2007. As experts in the senior moving industry, they strive to provide services that are comforting, pleasant and enjoyable for their customers.
This company provides a free, comprehensive intake for every customer. Their services range from basic assistance to a full-service concierge experience. They also have a national network of vendor partners that they contract with to assist seniors with moves, including with moves to senior living communities. Their senior move facilitators hold CRTS, SMM-C and CPO certifications, and they are fully licensed and insured. Initial quotes may be requested online through the company website www.movesforseniors.com and they may be reached by dialing 800-227-0515.
3. Trinity Relocation Group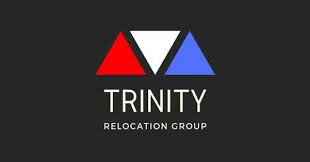 A fully licensed and bonded broker of a variety of moving services, Trinity Relocation Group has more than 15 years of experience in the industry. This company can be hired to perform the move itself, or they can act as a broker to connect you with pre-screened companies that are known for their aptitude with senior relocations. Services range from full-service moving to do-it-yourself moving, and 30 days of storage is provided free of charge.
In addition to moving and storing, Trinity Relocation Group can handle packing and unpacking and even the transportation of automobiles. This company does use binding estimates, and a fee is charged. A deposit of up to 30 percent of the cost of the move is required, and 50 percent of the remaining balance must be paid before moving day. More information about this company can be found on their website www.trinityrelocationgroup.com or by calling 888-331-7690.
4. Allegiance Moving & Storage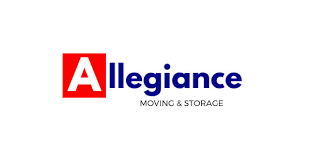 Licensed through the DOT, Allegiance Moving and Storage has more than 15 years of experience in the industry. This company requires binding contracts and estimates, and a fee is charged. However, quotes are provided free of charge via the company website.
Allegiance is a good choice for seniors because they can arrange every aspect of the move. Because they work with a vast network of vetted companies, they can also help to negotiate the best price possible. Services include up to 30 days free storage and additional storage options; wrapping furniture; packing and unpacking; and itemized inventories of all household items. You can visit their website www.allegiancemovingandstorage.com for more info or call them at 844-499-5588.
5. Cross Country Moving Group

Rounding out our list of senior move managers is Cross Country Moving Group, which offers a full array of moving services including ones that are geared specifically toward seniors. In addition to helping with your move, they can assist you with finding contractors to paint and stage your home for sale.
Although this company is a broker and contracts out the work, it vets each one extensively and coordinates the whole process for you. Free quotes are available through the company website, and a representative will contact you shortly after submission. You can learn more by visiting their site www.ccmover.com or by calling 888-644-7812.
How to Find the Best Senior Moving Services
With the baby boomer generation advancing into its senior years, the need for qualified senior moving services is stronger than ever. Unfortunately, however, many moving companies give little or no special considerations to the unique needs of seniors. If you are a senior citizen who is planning to relocate soon, it's in your best interests to choose a company that specializes in moving seniors. However, finding one isn't always easy. Below, pick up important tips and information about senior moving services along with reviews of five of our top picks.
Why Do Seniors Need Special Moving Services?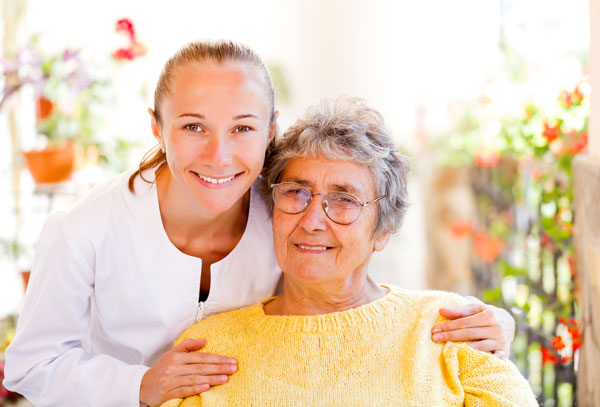 Moving isn't fun for anyone. For seniors, however, the process can be especially complicated. At this point in life, having to relocate to a downsized home or assisted living facility tends to be very overwhelming both emotionally and financially. For many seniors, it is their first time having to deal with moving in years – and it's often likely to be the final time that they do so.
Given these facts, seniors can benefit enormously by connecting with caring moving companies that specialize in accommodating their unique needs. Expecting family and friends to carry the burden is unrealistic because they typically are very busy with their own obligations. Hiring a moving company at random is risky because many do little or nothing to address seniors' unique needs during this emotional and confusing time.
Fortunately, senior move managers and other moving companies that specialize in relocating seniors are available. Learn more about them and how they work in the sections below.
Senior Move Managers and Moving Companies: The Basics
Also referred to as senior transitions or senior relocation, senior move managers and moving companies expressly specialize in helping senior citizens to relocate in the easiest and most affordable way possible. Some of these companies exclusively work with seniors while others offer specialized senior moving services along with traditional moving services.
Since moving as a senior includes extenuating circumstances that others don't have to deal with, it is often beneficial to specifically work with a senior move manager under such circumstances. As the baby boomer generation has aged, demand for such services has skyrocketed. According to the National Association of Senior Move Managers, or NASMM, there were 48 senior move companies in 2003. Today, there are more than 800 of them located across the U.S., Canada and the world. Based on this explosion in popularity, it is clear that seniors do benefit considerably from working with such firms.
Services Provided by Senior Move Managers and Companies
It's natural to wonder what makes a senior move manager so special. Could it be a gimmick designed just to attract seniors while providing nothing special or extra, for example? One thing's for sure: Don't just take a company's word for it that it specializes in moving seniors. Dig in to ensure that they truly offer services that not only make the moving process easier for elderly people but that takes their emotional needs into account as well.
Top services that are offered by the best senior move managers include:
Planning – The process that senior move managers typically employ starts with an in-home consultation. During this consultation, the employee of the company will talk with you to determine your wants, needs and expectations. Based on this conversation, the senior moving manager will develop a moving plan that addresses those things. They will also provide a detailed moving timeline, so you know exactly what to expect and when to expect it. As part of the planning process, they will provide you with a checklist of tasks to complete. During this time, they will also usually measure your furniture and develop a workable floor-plan for your new home.

Organizing – Moving goes much more smoothly when everything is organized. Senior move managers help in this regard by assisting you in deciding which items to take, sell, donate or dispose of. They will work with you to decide which items should stay and which should go in a compassionate and caring manner. Further, senior move managers work with careful moving companies to set up moving times, and they meet up with them to coordinate the process at your old place and at your new home. These firms assist in packing up everything with either your materials or with their own. They keep an inventory of the items to be moved and clearly label all boxes. On top of that, they may also coordinate the turning on and off of utilities and the like to ensure a seamless transition.

Moving – On moving day, a senior move manager will coordinate with the moving company to ensure that the correct items are moved or left behind for sale or donation. Some of them act as moving companies themselves and can assist in loading and transporting your belongings; unpacking essential items; setting up furniture in accordance with the pre-determined floor-plan; and connecting electronics.

Other Services – Many senior move managers go beyond merely assisting with the moving process itself. Some will prepare and carry out the sale of unwanted items and arrange for the disposal or donation of things that can't be sold. Oftentimes, they will coordinate the professional cleaning of your home and provide referrals to real estate agents and contractors for any repairs that may be needed, making the sale process that much easier.
Tips for Hiring a Professional Senior Move Manager or Company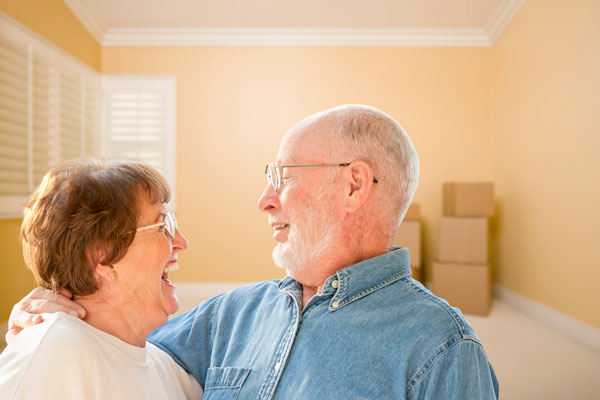 Anyone who needs to hire a moving company should perform their due diligence to ensure that the process unfolds smoothly. However, this is especially important with regards to seniors, who are often overwhelmed and emotional at the prospect of moving. Some tips for finding the right senior move manager or senior moving company include:
Obtain a written estimate – Although you can often get an initial quote through an online form, it is crucial to also obtain a written estimate from any senior moving company that you are considering. This estimate should be based on an actual, physical inspection of your home and the items in it. Otherwise, chances are high that the price will end up being a lot different. Keep in mind that some companies charge fees for such estimates, and they are often non-refundable.

Check credentials – Unfortunately, it's all too easy for a fly-by-night company to operate without holding the required certifications and licenses. Oftentimes, potential customers are satisfied with just being reassured by the company that it is properly bonded, licensed and ensured. However, given how much is on the line, it is crucial to actually check moving companies' credentials yourself. This can typically be accomplished online. You can also consider enlisting the help of a loved one or friend to do the research on your behalf.

Know your rights – By law, all moving companies are required to provide customers with a copy of the "Your Rights and Responsibilities When You Move," a document that outlines everything that you need to know regarding such topics. Make sure that you are provided with this document, and read it thoroughly. Moving requirements also vary by state, and you can check online to learn the specific requirements of yours.

Don't choose based solely on affordability – While it's natural to gravitate to the cheapest moving companies – especially as a senior on a fixed income, for example – it's not the best way to find a suitable senior move manager. Rather, the reputation and track record of a firm is far more important than the fact that they offer a really low price. With that being said, however, such companies are required by law to deliver their services for no more than 10 percent above any non-binding estimate. Known as the 110-Percent Rule, this is something to be on the lookout for when shopping around – and it's a great way to avoid being slapped with random fees and other hidden costs.

Inquire about extra discounts – To earn the business of seniors and others, many moving companies offer special discounts. Therefore, always ask if they offer a senior discount. If you were in the military, ask about military discounts too. In some cases, you may also get a discount for being a member of AAA, AARP or another organization.

Check with the U.S. Department of Transportation – Since the company that you hire will directly or indirectly be responsible for ferrying your belongings from point A to point B, it's crucial to ensure that they have the appropriate credentials from the U.S. Department of Transportation. You can easily check into this by visiting the U.S. DOT's Mover Registration Search site. When you input a name, the site will provide you with licensing and insurance information; any complaints that have been filed; and safety information.
Senior Moving Tips
Even after taking care to select the right senior move manager – and despite the fact that many firms do pretty much everything for you – you will still have to stay on top of the situation to ensure that it goes well. Here are some tips for moving as a senior:
Get help from friends and family – Although most of your friends and relatives may be too busy to assist with things like packing, organizing and moving, you should find one who can at least help you to read through contracts and other fine print. Unfortunately, many companies target seniors for scams, so it never hurts to have an extra set of eyes to look everything over.
Start early – Chances are that you will be on a timeline of sorts in terms of selling, buying and moving. Even if you feel like you have your ducks in a row, make sure to start the process at least three months before the big day. Moving companies – especially ones that specialize in moving seniors – are often booked months in advance. Keep the time of year in mind as well because such companies tend to be far busier during the summer than other times of year. Arranging your move so that it occurs off of peak moving season can be a great way to save money.
Get organized – Being organized is crucial when it comes to a big event like moving. Start by creating a checklist and a firm timeline for when things like stopping utility services need to be accomplished. Early on, start deciding which items you would like to keep, donate or dispose of. If there are things you can't bear to part with but can't bring with you, see if any friends or relatives will take them instead.
Document everything with photographs – After deciding what you will take and what you will get rid of, go around your place taking photos of the larger items that will be coming with you. You should also take photos of the layout of each room because this will make it easier to set everything up at the new place. Don't forget to take photos of the backs of TVs, computers and other electronics; that way, you can easily know how to reconfigure everything later.
Be gentle with yourself while packing – Like many seniors, you may be leaving a home that you have lived in for many years – one that a deceased spouse once shared with you, for example, or where you raised children and grandchildren. Going through and packing everything can bring about many painful emotions, so it is important to go easy on yourself and to give yourself time to process it all. Additionally, pack valuables like important documents, jewelry and the like in something that you can carry with you rather than have it jumbled up with everything else during the move.
Related Article: Here's an interesting and related article – Retirement Relocation Checklist and Tips
FAQs
How Much Does A Senior Move Manager Charge?
A senior move manager could charge roughly $1550 to $3550. The fee would vary depending on how far the move is and the number of services you opt for. The cost could be worth it, as a senior move manager is able to identify things that make moving difficult for the elderly. They also provide enough support to reduce the physical and mental strain of the move.
How Much Does Full Service Move Cost?
A full service move could cost you anywhere from $600 to $1600. The final quote varies based on the size, distance and difficulty of the move. If you hire full-service movers, you won't really have to worry about packing, loading, unloading and shipping your belongings, as the movers will handle all of these tasks.
At What Age Should Seniors Downsize?
As a senior, you should consider downsizing your home if you personally believe that it's time to make better use of your money and energy. Keeping that extra room tidy can become a task, so it's probably a good idea to take a smaller apartment. 65 is a good age to start thinking about downsizing as it can be hard to deal with the strains of a moving project as you get older.
Does U-Haul Have Senior Discounts?
U-Haul doesn't offer senior discounts, but most other moving companies do offer discounts for seniors. There's no harm in asking so make sure you do to cut down on moving costs if you can.
Should Seniors Rent Or Buy?
Renting a place has its downsides, mainly having to move out eventually when the owner chooses to sell the place or not renew the lease. Plus, if the landlord isn't too pleasant it may be a nuisance to you. If you do have some stable pension and savings, it's best to invest in a small property that you can afford to maintain well enough. Both have drawbacks but there's less of a risk with buying.
Is Renting Better Than Owning In Retirement?
Retirement is a time to relax and not compromise on your standard of living. If you choose to rent, there's also small worries like what if the rent goes up, or what you should do when the lease is up. Things could be worse if you have an uncooperative landlord. On the other hand, owning a home works out to be a better option for many. Perhaps buying a house in a new state is way cheaper than renting somewhere for years. It's best to weigh such options based on your own financial situation and decide accordingly.
What Is A Good Amount Of Money To Retire With?
To live comfortably when you retire, you need to secure at least 80% of the annual income you earned pre-retirement. For instance, if you earned 50,000 annually, you should have at least 40,000 (that's 80%) to live well. To know the amount you can retire with, apply the '4% rule' which requires you to divide your annual retirement income by 4%. In this case, 40,000 divided by 4% would mean that you'd need to have a nest egg of 1 million. To build this nest egg, it's suggested to start saving 15% of your salary from your younger days.