How Much Do Full Service Movers Cost?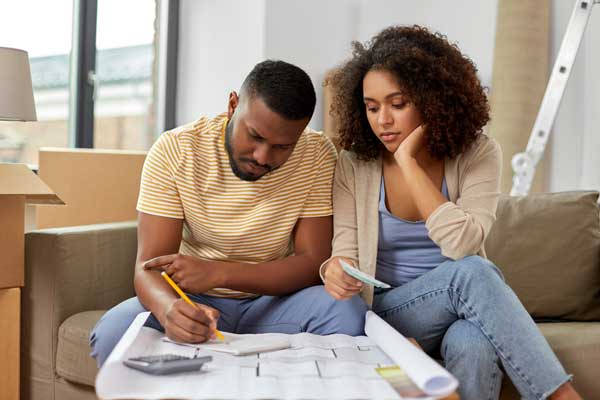 When it is time for you to move your family or your business, you might dread the moving process. Some people do not have the time to move, and other people do not have the resources to move safely. There are a few things you should consider when you are moving, and a full-service mover should be at the top of your list. Use the list below to determine what a full-service mover can do for you.
Are You Concerned About The Cost?
It is normal to be concerned about the cost of a full-service mover. You must pay for their time, expertise, and mileage on their vehicles. However, the price might be worth it if you have a big move coming up.
The full-service mover will charge you for packing, driving, loading, and unloading. Plus, they need to charge for the weight of the truck if they exceed certain limits. also, the mover may need to pay for customs fees if they are going over the border. Remember that a full-service mover charges more than someone who simply loads and unloads the truck.
Ask For An Estimate
When you ask for an estimate, the mover bases this estimate on the size of your house, any special items they need to pack, and extra services you might need. A basic move that includes everything in your home or office will be based on a simple scale that uses the number of bedrooms in the house and distance of the move to create a basic price.
The mover can add different services to this price when you ask for them, but you can get an idea of how much it costs. When the mover comes to your house for the estimate, they will write down everything that needs to be moved. They will ask you about precious items that need to be packed safely, or they might ask you if you want to put those items in your personal vehicle.
The mover must decide if they can fit all those items in one truck, or they will let you know when they need to use more than one truck. Again, the mover has to charge more if you exceed a certain weight, and some items simply will not fit all in one truck.
The mover also needs to consider:
How long it will take to pack everything
How many items you have
Any scheduling issues that might arise
Extra labor costs
Appliance and furniture assembly/disassembly
The cost of packing supplies
The number of trucks and weight of each truck
The distance of the move
What If You Are Still Unsure Of How Much This Costs?
A general guideline is that you pay a little over $4000 to move a 2-bedroom house 100 miles. You will pay just over $5000 to move that house 500 miles, $6000 for 1000 miles, and just over $8000 for 3000 miles. In like manner, a 3-bedroom house costs $6000, $9500, just over $11,00, and $15,000 respectively. The prices continue to rise as your home gets bigger, but this is a good guide to use when shopping for movers. You can also make use of the moving price calculator to get estimates from top-rated relevant movers.
What About The Overall Weight?
You might be concerned about the weight of all the items in the house, but there is no way to know how much everything in the house weighs. Typically, movers think that a 2-bedroom house will have about 5200 lbs of items. You might have more or less, and that number might change if you are carrying some items in your personal vehicle.
What Exactly Does A Full-Service Move Entail?
A full-service happens when the moving company does everything. They will pack and wrap all your belongings. The movers will load everything on the truck, and they will drive the truck to your new home. Plus, the full-service mover will unload the truck and put everything in the room you want.
Yes, the price will rise because the mover is doing everything, but this might be the best way to move if you have small children you need to manage. You might be moving by yourself, and you need someone who can help you. Plus, the move might be so far away that you do not feel like you can unload everything when you get there.
Plus, you will not have the energy to rental the moving truck or van you got when the move is over. You need to get back to your life and job, and you cannot do that if you are tying up loose ends for several days after the move.
When Should You Hire A Full-Service Mover?
You should hire a full-service mover when you:
When you are pregnant. You should not put yourself and your new baby at risk to move. Let the movers handle everything.
When you are older. You may not have the strength to complete the move, and you should not put your health at risk. It is very easy to get hurt while moving because most of the items in your house are heavier and bulkier than you thought.
When you have small children who cannot help you. You do not want your children to get hurt during the move.
When you have pets that you need to take care of. You can watch over your many pets while the movers take care of everything.
When you cannot take off work to move. You need to earn money at work, and the mover can take care of everything for you.
When your new employer is paying for the move. You can get your life together while the movers take care of everything.
Is It Really Worth The Money
When you hire a mover, you need to decide if you can afford it. You may need to spend the money because you want to work with someone who can do all the work for you. You might be pregnant or elderly. You may need to move in an emergency situation because you must get to a new city and a new job. You also need to consider which services you need. You could negotiate prices with the movers if there are certain services you do not need, and you can reduce your costs in that way.
Moving is easier if your employer is paying for it, and you should ask your employer they have put a cap on your moving expenses. You can ask the mover to try to stay under that number. Plus, you can use a full-service mover when you have kids or you need to go to work every day. Do not allow moving to overwhelm you when someone can help.
Also, a full-service mover can help you pack precious items and collectibles that you are afraid to touch. These experts will use the proper boxes and packing materials for each item even if it goes in your personal vehicle during the move.
Conclusion
You should begin contacting local full-service movers today if you need an estimate. Let the mover explain exactly what they can do for you. Plus, compare estimates until you get the price you want. You can use the estimates above to determine a basic price for your move, and you can ask each new mover what they would charge for your move. This is the simplest way to plan your move, and you can let the movers do the work for you.