How to Pack Collectibles When Moving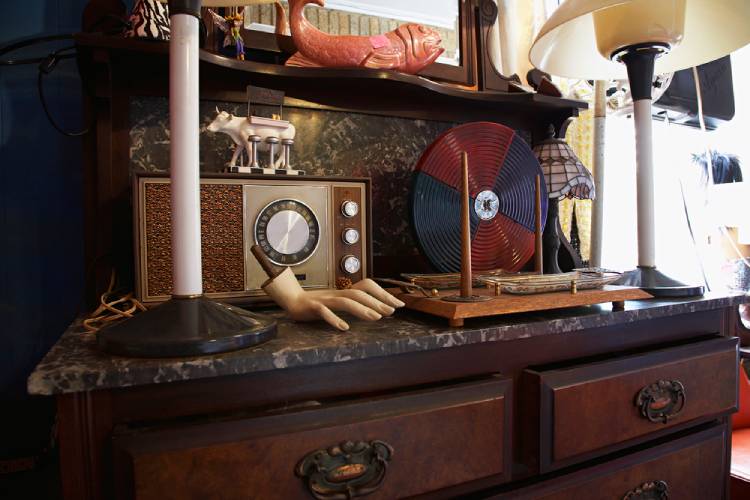 Most people think that packing collectibles are simple, but it's not. It requires special care and attention to detail. If you don't take the time to pack them properly, they could be damaged or destroyed in transit. You may hire a professional to pack your collection, but given its emotional and financial value, you might prefer to do it yourself. Here we help you with that; below, you will find a few tips related to packing collectibles.
Before getting started
Take an inventory of your collection, regardless of its type, at the start. You can create your spreadsheet in Excel to keep all the data related to your collection. It's also important to keep track of all the items in your collection, particularly since you're moving. It helps guarantee that you don't lose track of anything during the move and that you unpack and stay organized when you get to your new house.
Another important thing is don't forget to check your insurance. Even if your collectibles are covered by your homeowner's or renter's insurance, the coverage may not cover a relocation. Contact your insurance broker to find out how much your policy will reimburse you. Also, don't count on your moving company's liability to protect you against damage during transit. While some moving companies offer insurance coverage, the amount they will reimburse is low.
Collectibles moving supplies
Before beginning the packing process, you need to buy the necessary moving supplies. Here are a few things that will be useful when packing your collectibles:
Boxes in different sizes for small, medium, and large items to protect breakables, clear plastic boxes with lids, Bubble wrap, paper to line the inside of your boxes, tape, and a permanent marker. Apart from these items, you may also need a few other items such as Acid-free paper (rather than a newspaper, which may stain objects), depending on the collectible, protective bags or sleeves are required, specialty containers that are made specifically for moving a specific item In its original packaging, if available.
Now, as we have all the necessary materials, let's start the packing process.
Get Good Boxes
First, get good boxes in different shapes and sizes. You can be creative here; it's okay. Look around your house for boxes that you can recycle, and best fit the items you want to pack. For example, you can use a wine box when packing your glass collections or an old shoebox when moving your gold coins. Also, don't forget to measure your collectibles and use boxes that best fit them.
Pack One Item Per Box
Once you've selected the right size box for each item, pack one item per box to ensure you put enough filler material — such as paper or bubble wrap — between the item and the box's interior walls to prevent shifting and breakage. This is important since you don't want your collectible to move around during transportation.
Protect the Box's Edges
Use tape to reinforce the bottom and top flaps of each box, as well as any handles. If it's a particularly delicate item that could be damaged if dropped from waist height, consider reinforcing the edges with cardboard.
Wrap it Properly
Use Acid-free Paper & Bubble Wrap to pack it properly. Before using the acid-free paper and bubble wrap, cut them neatly not to damage the collectible. Since you're using bubble wrap, make sure it's large enough to cover whatever you're wrapping fully and that there aren't any holes in the bubbles. To help prevent the item from slipping, cut slits into the paper or foam before wrapping your item. Make sure that Acid-free paper is wrapped around as many times as possible.
Take good care of the item's corners by wrapping them in Acid-free paper, too. This is important since corner damage tends to be the most common collectible damage during shipping. Afterward, tape up all edges with acid-free paper, which you have cut neatly so that none of the items inside get damaged.
Pack That Item, Again
After you've wrapped up the item and placed it in a box, close the flaps. Then, place your hand on top of the box and give it a gentle shake from side to side. If the box fails to jiggle or wiggle, you're good to go! Otherwise, repackage until satisfied with the results.
Label It Properly
Don't forget to label the boxes accordingly. You can use a marker directly on the box, but if you want something more professional-looking, use index cards and tape them onto the boxes instead—Mark Fragile on any box that contains breakables. This way, you'll know where each item is when it's time to unpack your things at your new home.
Hire Professionals
If you simply don't have the time to pack your collectible yourself, hire professional movers. Professional movers are insured and certified more than the regular ones, so if something happens on the way to your new home, they will make sure you will get compensation for it.
Phew! That was a lot of work, but hopefully, it will be worth it in the end. Now you know how to pack collectibles properly, and everything is ready to go. You just need some patience first for the transportation company to pick up your things on time, and then you're good to go.
What to do if you don't want to move your collections?
Many times, you may not want to transport your collection to your new home. You can do a few things if you don't want to move the collection or want to give it away to someone else.
Donate It
Donations are tax-deductible, making them an appealing alternative. You can donate your collection to a charitable trust, such as the Salvation Army, Goodwill Industries, or any other organization that accepts collectibles.
Sell It
Consider selling it on eBay if you want to make some cash and don't need your collection anymore. When we're moving, we often just throw stuff out without knowing what others would be willing to pay for our items. If you want to get the most money for your collection, just do some research on the collectibles selling on eBay. You may be surprised by what you can find!
Rent It Out
Another option is renting out your collection. You can rent out all or just a few of your collectibles, depending on what you're willing to part with and for how long. Many people use storage facilities to keep their items safe while not in use so that it wouldn't be that weird.
Take it to a trade show
Setting up at a trade show will draw prospective buyers. Just be sure to research the trade shows in your area and set up the one that will attract the most potential buyers.
Conclusion
Collectibles are special items that often hold a lot of sentimental value for their owners. That's why it's so important to take the time and care when packing them up for transport. If you're not sure how to pack collectibles yourself, don't worry! Plenty of professional movers will be more than happy to help get the job done right. By following these simple steps, you can ensure that your collectibles make it safely to your new home without any damage.
Frequently Asked Questions
How do you pack fragile collectibles?
Some fragile items need special treatment:
Pack each box or object in its piece of wrapping paper.
As you wrap each item, write on the paper what's inside. If your collectible is too large for wrapping paper, use bubble wrap instead.
Place several sheets of bubble wrap between fragile surfaces, such as the lens of a microscope or telescope.
Once wrapped securely, fill any empty spaces in the box with packing peanuts or shredded paper.
Why do you recommend professional movers to pack your collectibles?
Professional movers will know how to pack your items properly so they do not get damaged on the way. Additionally, professional movers are insured in case something goes wrong during transport.
How do you protect collectibles that can't be wrapped?
Some items cannot be wrapped for several reasons; it's important to pack the items with care if this is the case. Pour some extra-absorbent material, such as cat litter or sand, into a plastic bag and put it in the bottom of the box. Then stack clothes or paper on top of it before placing your collectible inside.
How do I store my moving figures?
Figurines, Pottery, Ceramics, and Glass: Wrap each item in bubble wrap or several sheets of packing paper for extra protection. No adhesive should be used on the actual goods since it may remove paint or cause damage.
What do I pack up my plates?
If plates are not packed carefully, they can be broken en route. Fill the bottom of each box with cushioning material. Use enough to protect the items, but not too much that you don't have room for all your plates. Wrap each plate individually in plenty of bubble wrap or other protection and stack them carefully in the box.
What is the first base for collectibles?
The first base would be wrapping each item individually in several layers of paper or bubble wrap, with extra padding at the bottom of each box. Also, consider whether your items need special boxes just for their fragile nature. It's always better to be safe than sorry!