Cheap Movers: Top 10 Affordable Moving Companies In The USA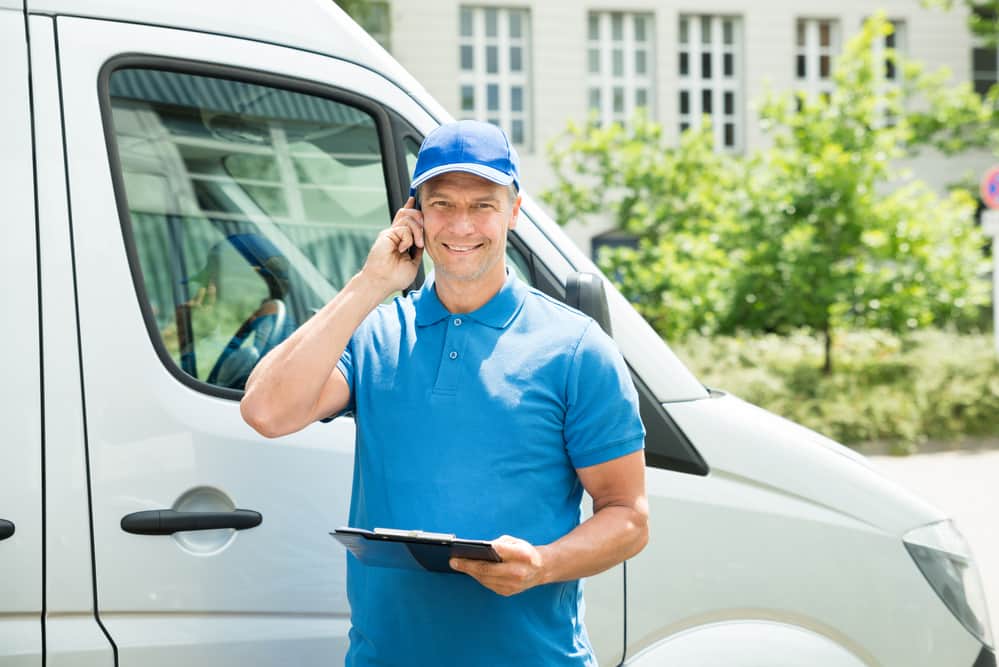 "Affordability is in the eye of the beholder."
We're not sure who penned that quote, but when it comes to moving companies, affordability is certainly in the eye of the beholder. What is considered costly for one homeowner might be relatively cheap for the neighbor living across the street.
Moving costs span several categories, including the cost of renting a vehicle and the cost of paying employees to help pack and move your things. You also have to consider contractual fine print costs that range from a fee for hauling large, heavy items, as well as a fee for exceeding the number of miles mentioned in the contract.
Wherever you live in the United States, if your goal is to move from your home to another location, a mover might be a professional that you will need. If you are on the West Coast in California, or as far east as Maine, there will be top rated companies that can help you with this transition. Moving companies are designed to provide services where they can move everything for you without you having to lift a finger. They can package everything up, put it into the moving trucks, and unload them at your new home. The only job that you will have is sifting through the many different companies that are available that can provide this type of service. With a drum roll here is the list of the 10 top-rated cheap moving companies
Top 10 Cheap and Affordable Moving Companies
Why would you need one of the best and cheap movers in America?
The reason that you should consider working with one of these companies is that they are not your ordinary moving business. They are designed to not only help people move locally, but they can also help people transition from one state to another. This could be a move of several hundred miles, or they could move you over 3000 miles to the other end of the United States. It just depends on when you need to move, how much you need to move, and the way that you would like to have your merchandise transitioned. As long as you can figure out to the top 10 movers are that can provide this type of help, you should have no problem at all getting estimates. This information will lead you to the best and cheap moving company, but first, you need to know how to find them.
How Do You Find These Top 10 Cheap Moving Companies?
What most people tend to do is search for businesses that are local to their area. For example, if you are living in Denver, you are going to restrict your search to the state of Colorado. If you are in Texas, Michigan, or in the state of Nevada, most of the movers are not going to be national. By choosing the city that you live in and searching for movers, it should be very easy for you to quickly find the top rated company. Let's go over how that's done, and then show you who many people have picked as the top 10 most affordable and cheap moving companies in the USA.
How To Make Sure You Have The Right Affordable Company?
Whether you are selecting a moving company from a top 10 list, or you are searching for these businesses on your own using the web, the process is going to be the same. There are only four factors that you need to consider when you are selecting one of these businesses. These factors include price, reputation, size, and ability. Choosing a company by price is the first thing that most people will do. It's always good to get a bargain. The amount that you can save can be substantial if you are moving several hundred miles within your state, or several thousand miles if you are transitioning from one coast to the other. This could mean a savings of thousands of dollars depending on how much you are moving and what the merchandise is. The second factor is their reputation which is easy to determine based on the public feedback and star ratings that they have received. The third factor is the size of the company, and this is vital. First of all, the larger the company, the more likely it is that they have been around for quite some time. This means that you will be working with a business that has a long track record for providing excellent services for people all across America. The other reason that the size of the company is important has to do with the fourth and final factor to consider which is availability. If they are not able to help you when you need them, you are simply going to have to move on until you choose one of the companies that will be able to help you on that date.
Following is the List of 10 Best Affordable and Cheap Moving Companies
Factors Determining the Top 10 Affordable Movers
When you plan, organize, and manage a move, you need to make the right choices that cover every important facet of the move. In other words, you need to select the right mover for your unique moving needs. Vetting the long list of affordable moving companies involves understanding the factors that determine the top 10 affordable movers.
Recommendations
Word of mouth advertising might have moved into cyberspace, but old school word of mouth recommendations still matter for learning about the reputation of a business like a moving company. Before you consider any other factor for choosing a company from the list of the top 10 affordable moving companies in the USA, you should ask friends, family members, and professional peers about their recommendations for the best affordable moving company. You can cross movers of your list that delivered a negative experience for someone close to you, as well as place a star or two by movers that generated praise from a friend, a relative, or a professional peer.
Positive Consumer Reviews
After getting feedback from the people you know and trust, the next step is to research the companies on our list of the top 10 affordable moving companies in the USA. Online consumer reviews on sites like Yelp and Google are the most reliable, as most consumers want to maintain a positive reputation online by posting the truth. For the best-rated affordable moving companies, you want to look for consumer reviews that praise timeliness, customer service, and the number of bundled services. One or more of the top 10 affordable moving companies in the USA might bundle services such as packing supplies into a discounted package.
Experience Matters
Practice makes perfect is a timeless axiom that has special relevance for the top 10 affordable and cheap moving companies in the USA. How much experience should a moving company have? The answer is not set in stone, but you want to consider an affordable mover that has compiled at least five years of experience successfully completing the same type of move you expect to make. For example, if you are moving around 200 miles away, you want to find a mover that has more than five years of experience successfully completing mid-distance relocations. You can verify the years of experience a moving company has by referencing the number of years the company has been in business as presented by the Better Business Bureau (BBB).
Proper Licensing Credentials
Most movers boast about the licenses they have earned. Obtaining a license should verify the legitimacy of a moving company you are considering for the big move. However, not all licenses are alike. What you want from a company that is one of the best affordable movers involves the earning of a license from the United States Department of Transportation (DOT). Under federal law, every moving company operating in the United States must earn a license from the DOT. Do your part to confirm the legitimacy of an affordable mover by finding out the company's USDOT number, which should by easily seen on the company website and the website run by the Federal Motor Carrier Safety Administration (FMCSA)
Honesty is the Best Policy
Moving companies have taken numerous hits from Hollywood in the form of satires that make fun of dishonest moving professionals. When you vet our list of the top 10 affordable moving companies in the USA, you want to go with a company that has established a strong reputation for honesty. An honest mover will not tuck hidden fees within a moving contract. Hidden fees can include extra charges for hauling around large, heavy objects, as well as hidden contractual fees that penalize customer from deviating from the travel itinerary. Since you will have strangers entering your home, you want to ensure every moving professional possesses the honesty required to leave your stuff alone.
Insurance to Protect against Murphy's Law
First introduced at Edward's Air Force Base in 1949, Murphy's Law states "If anything can go wrong, it will." The adage is especially appropriate for moving companies. From accidentally dropping a coveted vase to scratching the family SUV during a moving truck backup maneuver, you should expect something to go wrong during your move. What you need for a peace of mind is to insure every personal item you deem to be highly valuable. Inexpensive Basic Liability insurance costs about 60 cents per pound of cargo. However, you should consider going with Full Protection coverage to ensure everything you own is covered by moving insurance.
Services Customized to Meet Your Moving Needs
You want to choose one of the top 10 affordable moving companies that offers customized services that match your moving requirements. One popular customized moving service is the taking apart and putting back together of household furniture. You might need the crating of small accessories or the hoisting of large, heavy objects such as a piano. Storage is another customized service that appeals to professionals relocating to a new city. In any case, you want any affordable mover on your short list to offer the services you need to complete a successful move.
Superior Customer Support
We have already touched on the importance of customer support for a move of any distance. What exactly does superior customer support mean? It means going the proverbial extra mile by ensuring the moving professionals you choose to hire are friendly and willing to help you out when needed. You want an affordable mover that adapts to rapid changes, which will be inevitable for most moves. If it is storming at the time of the start of your move, you want the company to be flexible enough to delay the start of your move until the rain ends. Superior customer support also means offering the services you need and not hard selling moving products and services you do not need.
Professional Credentials
Like most companies, moving companies can join professional organizations that help improve company performance. Organizations dedicated to the moving industry also coach movers by improving the level of professionalism on the job, as well as back at the office. The Better Business Bureau (BBB) accredits businesses to provide professional legitimacy. Consider one of the top affordable moving companies in the USA that has received BBB accreditation. You also want an affordable mover belongs to American Moving and Storage Association (AMSA).
Once you have looked at these different affordable cheap movers for long distance moving, out of state or state to state relocation that provide the best moving services, you will be able to choose the right one. You will also want to verify that they will have the ability to come to your location as soon as possible to help you with your transition to a different home or office. It is as simple as making a phone call. Most of these have one 800 numbers. You can also contact them on their website to make sure that they are available, plus request estimates on how much it will cost so that you can save the most money.
For more information visit https://9kilo.com