Cheap Movers: Top 10 Affordable Moving Companies In The USA for 2022


VanLines Inc
Secure Storage
Easy Booking Process
Fully Trained Employees
GET QUOTE

Colonial Van Lines
Storage Services
Long-Distance Moves
Corporate Relocations
GET QUOTE

Moving APT
Available Nationwide
Award-Winning Movers
Extensive Vetting Process
GET QUOTE
Top 10 Cheap Moving Companies of 2022
"Affordability is in the eye of the beholder."
We're not sure who penned that quote, but when it comes to long distance moving companies, affordability is certainly in the eye of the beholder. What is considered costly for one homeowner might be relatively cheap for the neighbor living across the street.
Moving costs span several categories, including the cost of renting a vehicle and the cost of paying employees to help pack and move your things. You also have to consider contractual fine print costs that range from a fee for hauling large, heavy items, as well as a fee for exceeding the number of miles mentioned in the contract.
Wherever you live in the United States, if your goal is to move from your home to another location, a mover might be a professional that you will need. If you are on the West Coast in California, or as far east as Maine, there will be top rated companies that can help you with this transition. Moving companies are designed to provide services where they can move everything for you without you having to lift a finger. They can package everything up, put it into the moving trucks, and unload them at your new home. The only job that you will have is sifting through the many different companies that are available that can provide this type of service.
With a drum roll here is the list of the 10 top-rated cheap moving companies for your long distance move
Trusted Long Distance Movers for Stress-Free Relocation
1. Interstate Moving & Relocation Group INC

Not your traditional packing and moving service, Interstate Moving & Relocation Group INC acts like a middleman between you and your moving company. As their name suggests, they specialize in long distance, interstate moving, by helping you get in touch with the company that best fits your needs, wherever you might be in the US. Moreover, they also focus on providing relocation services for corporates and the military, apart from also helping with packing services. Interstate Moving & Relocation Group INC pride themselves on being a moving brokerage who have been serving across the country for about 25 years now.
Pros:
Carefully investigated and pre-screened carriers
Professional security measures to protect customer information and privacy
Free Useful Moving Resources and Checklist
Cons:
Customer-support unavailable on weekends
Doesn't offer Storage Services
---
2. International Van Lines

As evident by the name as it can be, International Van Lines stretches beyond the boundaries of the US. A professional moving company that is proficient in delivering long distance cross border moving services, International Van Lines do provide their moving and storage services within the US just as well. The company operates in about 180 countries, with a vast network of reliable vendors in several countries. They ensure that the third-party service providers they partner with in different countries are all up-to-the-mark and uphold their standards. International Van Lines have not only been functional since the year 2000, they are also a carrier that has been certified by the Department of Transportation.
Pros:
Offers nationwide moving services in the U.S. as well as to 180 countries internationally
Full-service move including auto shipping available
High Customer-Satisfaction Ratings and Reviews
Cons:
Limited number of local branches in the U.S.
Estimated pricing not mentioned on the website
---
3. American Van Lines

From relocating to the same city to moving your entire business, you can count on American Van Lines to assist you with your packing and relocation. For that matter, the company doesn't shy away from helping when it comes to moving and transporting an entire warehouse either, be it within a county, city or across different states. American Van Lines also provide the option of renting storage facilities to businesses and families alike, regardless of the duration. You get to choose from a wide range of private storage spaces. In fact, they have climate controlled units to ensure the utmost level of security for your belongings.
Pros:
Price-matching option available
Offers Flat-rate pricing model
Includes moving services for specialty items like pianos, antiques and paintings.
Cons:
Up-front deposit in the range of 10% to 50%
Online quote unavailable
Customer-Support not satisfactory based on online reviews
---
4. Two Men And a Truck

Looking for an affordable moving service to help you with packing and relocating? Two Men And a Truck is as good an option as any. Certainly one of the oldest companies here in the US, they not only help with packing and loading, but also focus on online tracking of the vehicle carrying your belongings. That way, you won't have to compromise on your peace of mind. Two Men And a Truck currently operates in Canada too, with a total of around 320 franchises established in both the countries on a local level. Their services also include renting temporary storage and selling packing materials.
Pros:
Home-staging services available
Wide-range of full-service moving options
Website is user-friendly with smooth online quote process
Cons:
Customer service varies from one location to another
Limited availability at some locations
---
5. Colonial Van Lines

Got moving on your mind? Worried about entrusting your prized possessions with a new age moving company? That's where Colonial Van Lines come into picture. What sets them apart is the fact that they've been in service for over 50 years. They have experienced the evolution of furniture, electronics and just about everything else that comes with moving your house or even your business. This full service moving company handles everything from packing to corporate relocation. As a family owned business, they also understand the importance of adding that personal touch of care when it comes to transporting your stuff during a long distance move.
Pros:
50+ Years of Experience in Moving and Storage industry
Offers nationwide Relocation services in the U.S.
Intuitive mobile application to manage your relocation
Cons:
Inconsistent customer service
No locations in Alaska and Hawaii
---
6. Moving Squad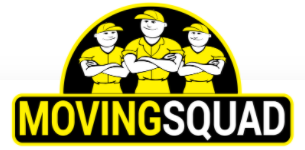 Ever felt like you don't get the personal attention with larger moving companies that cover a lot of ground? Moving Squad just might change your mind. Focusing on only South Florida, the moving company is well versed with the part of the state like the back of their hands. Which is why they can easily help you ride through some of the relocation challenges. From transportation guidelines to finding out building codes, you can consult with them on just about anything. Moving squad is definitely easy on the pocket too. But with over 50 years of experience, they're just as reliable when it comes to packing and relocation.
Pros:
Free online moving quotes
Same-day moving service available
Customer-support available in multiple languages
Offer mobile app to manage your move
Cons:
In case of cancellation, a 5-day notice is required
Deposit is mandatory
---
7. National Moving Group

National Moving Group is a company designed to help those who can't decide the best moving service to choose within their area. As a licensed aggregator of long distance moving companies, National Moving Group will act as the middleman and help you get in touch with a professional moving company in your locale. As your point of contact, they will ensure that the coordination with the transportation services and them is seamless so that you don't have to worry about anything. An important thing to keep in mind is that the price of the service would depend on the third party vendor you choose and the service you require.
Pros:
In-depth screening of movers
Customer support is available 24/7
Helps planning the move
Cons:
Cannot communicate with movers
Comparatively costlier
---
8. Affordable Movers

As the name would suggest, this company is one of the more affordable moving companies for interstate relocation. They are certainly experts at providing relocation services, considering how they have been in the game since the 1960s. As one of the oldest long distance relocation companies, Affordable Movers know how to ensure that your belongings don't get damaged in the transportation process. Their values of transparency means you will always have a clear idea regarding the cost and the specific schedule. It's something which will be reflected in your conversation with them too, be it in terms of the unique logistics of your particular transition or just some friendly advice.
Pros:
Highly experienced
Transparent pricing
Cons:
Average customer support
Website is not user-friendly
---
9. Extreme Movers

Another family run business which focuses their efforts on efficiency and flexibility, Extreme Movers LLC combine personalization with competitive pricing. Of the varied services offered, Extreme Movers also offer help with mounting, unmounting or even assembling and disassembling furniture, regardless of its size. While you can certainly avail their services for local level transportation or with interstate packing and relocation needs, you could use their services for something as simple as packing supplies too. Like most companies, Extreme Movers also extend their help when it comes to commercial level packing and moving or even business relocation.
Pros:
Full-service moving options
White-glove packing services
Offers cross country moving services
Cons:
Pricing unavailable on the website
Availability is limited
---
10. United Van Lines

With United Van Lines, you will always have a wide range of services to choose from. They not only offer residential and corporate moving services, but also have packing, partial packing and even storage rental options as a part of their services. In fact, United Van Lines is also well versed at the art of travelling across oceans to transport your things. So if you're planning to make an international move, you could definitely consider the moving and packing services of United Van Lines as they operate on a local and global scale. Best part? They also help with services like a move out or move in cleanup of the house. United Van Lines is known for professional customer service.
Pros:
Accurate estimate through online quote and in-home evaluation
Offers shipment tracking feature
Several locations around the country
Cons:
Due to third-party services, the customer experience is varied
More costly than competitors
---
Why would you need one of the best and cheap movers in America?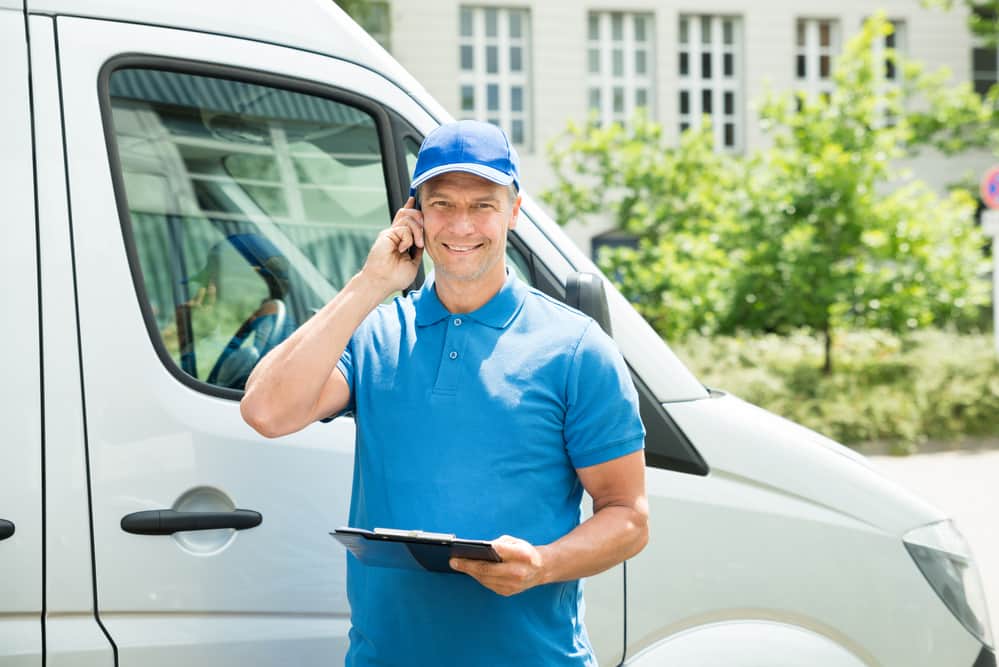 The reason that you should consider working with one of these companies is that they are not your ordinary moving business. They are designed to not only help people move locally, but they can also help people transition from one state to another. This could be a move of several hundred miles, or they could move you over 3000 miles to the other end of the United States. It just depends on when you need to move, how much you need to move, and the way that you would like to have your merchandise transitioned. As long as you can figure out to the top 10 movers are that can provide this type of help, you should have no problem at all getting estimates. This information will lead you to the best and cheap moving company, but first, you need to know how to find them.
How Do You Find These Top 10 Cheap Moving Companies?
What most people tend to do is search for businesses that are local to their area. For example, if you are living in Denver, you are going to restrict your search to the state of Colorado. If you are in Texas, Michigan, or in the state of Nevada, most of the movers are not going to be national. By choosing the city that you live in and searching for movers, it should be very easy for you to quickly find the top rated company.
Let's go over how that's done, and then show you who many people have picked as the top 10 most affordable and cheap movers in the USA.
How To Make Sure You Have The Right Long Distance Moving Company?
Whether you are selecting a long distance moving company from a top 10 list, or you are searching for these businesses on your own using the web, the process is going to be the same. There are only four factors that you need to consider when you are selecting one of these businesses. These factors include price, reputation, size, and ability. Choosing a company by price is the first thing that most people will do. It's always good to get a bargain. The amount that you can save can be substantial if you are moving several hundred miles within your state, or several thousand miles if you are transitioning from one coast to the other. This could mean a savings of thousands of dollars depending on how much you are moving and what the merchandise is. The second factor is their reputation which is easy to determine based on the public feedback and star ratings that they have received. The third factor is the size of the company, and this is vital. First of all, the larger the company, the more likely it is that they have been around for quite some time. This means that you will be working with a business that has a long track record for providing excellent moving and packing services for people all across America. The other reason that the size of the company is important has to do with the fourth and final factor to consider which is availability. If they are not able to help you when you need them, you are simply going to have to move on until you choose one of the companies that will be able to help you on that date.
Following is the List of 10 Best Affordable and Cheap Moving Companies in 2022
Factors Determining the Top 10 Affordable Movers
When you plan, organize, and manage a long distance move, you need to make the right choices that cover every important facet of the move. In other words, you need to select the right mover for your unique moving needs. Vetting the long list of affordable companies involves understanding the factors that determine the top 10 affordable movers.
Recommendations
Word of mouth advertising might have moved into cyberspace, but old school word of mouth recommendations still matter for learning about the reputation of a business like a moving company. Before you consider any other factor for choosing a company from the list of the top 10 affordable movers in the USA, you should ask friends, family members, and professional peers about their recommendations for the best affordable moving company. You can cross movers of your list that delivered a negative experience for someone close to you, as well as place a star or two by movers that generated praise from a friend, a relative, or a professional peer.
Good Customer Service and Positive Consumer Reviews
After getting feedback from the people you know and trust, the next step is to research the companies on our list of the top 10 affordable moving companies in the USA. Online consumer reviews on sites like Yelp and Google are the most reliable, as most consumers want to maintain a positive reputation online by posting the truth. For the best-rated affordable companies, you want to look for consumer reviews that praise timeliness, customer service, and the number of bundled services. One or more of the top 10 affordable relocation companies in the USA might bundle services such as packing supplies into a discounted package.
Trust and Experience Matters
Practice makes perfect is a timeless axiom that has special relevance for the top 10 affordable and cheap movers in the USA. How much experience should a moving company have? The answer is not set in stone, but you want to consider an affordable trusted mover that has compiled at least five years of experience successfully completing the same type of move you expect to make. For example, if you are moving around 200 miles away, you want to find a mover that has more than five years of experience successfully completing mid-distance relocations. You can verify the years of experience a moving company has by referencing the number of years the company has been in business as presented by the Better Business Bureau (BBB).
Proper Licensing Credentials
Most movers boast about the licenses they have earned. Obtaining a license should verify the legitimacy of a moving company you are considering for the big move. However, not all licenses are alike. What you want from a company that is one of the best affordable movers involves the earning of a license from the United States Department of Transportation (DOT). Under federal law, every moving company operating in the United States must earn a license from the DOT. Do your part to confirm the legitimacy of an affordable mover by finding out the company's USDOT number, which should by easily seen on the company website and the website run by the Federal Motor Carrier Safety Administration (FMCSA)
Honesty is the Best Policy
Long distance moving companies have taken numerous hits from Hollywood in the form of satires that make fun of dishonest moving professionals. When you vet our list of the top 10 affordable moving companies in the USA, you want to go with a company that has established a strong reputation for honesty. An honest mover will not tuck hidden fees within a moving contract. Hidden fees can include extra charges for hauling around large, heavy objects, as well as hidden contractual fees that penalize customer from deviating from the travel itinerary. Since you will have strangers entering your home, you want to ensure every moving professional possesses the honesty required to leave your stuff alone.
Insurance to Protect against Murphy's Law
First introduced at Edward's Air Force Base in 1949, Murphy's Law states "If anything can go wrong, it will." The adage is especially appropriate for movers. From accidentally dropping a coveted vase to scratching the family SUV during a moving truck backup maneuver, you should expect something to go wrong during your move. What you need for a peace of mind is to insure every personal item you deem to be highly valuable. Inexpensive Basic Liability insurance costs about 60 cents per pound of cargo. However, you should consider going with Full Protection coverage to ensure everything you own is covered by moving insurance.
Services Customized to Meet Your Moving Needs
You want to choose one of the top 10 affordable companies that offers customized services that match your moving requirements. One popular customized moving service is the taking apart and putting back together of household furniture. You might need the crating of small accessories or the hoisting of large, heavy objects such as a piano. Storage is another customized service that appeals to professionals relocating to a new city. In any case, you want any affordable mover on your short list to offer the services you need to complete a successful move.
Superior Customer Support
We have already touched on the importance of customer support for a move of any distance. What exactly does superior customer support mean? It means going the proverbial extra mile by ensuring the moving professionals you choose to hire are friendly and willing to help you out when needed. You want an affordable mover that adapts to rapid changes, which will be inevitable for most moves. If it is storming at the time of the start of your move, you want the company to be flexible enough to delay the start of your move until the rain ends. Superior customer support also means offering the services you need and not hard selling moving products and services you do not need.
Professional Credentials
Like most companies, movers can join professional organizations that help improve company performance. Organizations dedicated to the moving industry also coach movers by improving the level of professionalism on the job, as well as back at the office. The Better Business Bureau (BBB) accredits businesses to provide professional legitimacy. Consider one of the top affordable moving companies in the USA that has received BBB accreditation. You also want an affordable mover belongs to American Moving and Storage Association (AMSA).
What Affects Moving Costs
Generally there are a few things that affect the cost of moving. The first is distance- how far you're moving, the second is weight – how much you're taking with you, and the third involves your destination. Basically- if it's close to home, not too heavy and staying in your same climate zone, expect a lower cost!
In general, the longer the distance you're moving and/or the heavier you're taking, the more it costs. Sounds pretty simple doesn't it? Well of course there's a little bit more to it than that! There are also some other things that can affect your moving costs. This includes what type of move you need (full service move – just the moving), what kind of carrier you choose and how many trips it takes, what your possessions are made of (heavy objects = more money to transport them) and if you're staying in the same geographic location.
If any of those factors are affected there's a good chance your costs can be increased.
Tips for Keeping the Moving Costs Low
Plan Early: The earlier you plan, the more you can save and you'll have more options for your relocation. You must plan atleast two months in advance, so you have enough time to get your finances in order, make decisions about your belongings and take care of the formalities.
Research Moving Companies: Moving is time-consuming and it's best to leave the planning to the professionals. What better way to make sure your belongings arrive safely, than by hiring a professional, licensed mover? You can compare quotes from moving companies online and choose the one that fits your budget. Make sure you read reviews and guarantee terms of each service provider.
Compare Moving Quotes: Get at least three quotes from different companies to ensure you are getting the best deal on your relocation. Ask for a complete inventory of their services, including packing materials and insurance coverage. Make sure they're insured and licensed by the FMCSA (Federal Motor Carrier Safety Administration). Verify that they hired and trained their staff (if necessary) according to the DOT regulations.
Get Rid of Unwanted Items: When you are preparing for relocation be realistic about what you need to bring with you and what's surplus. Don't pay extra for things you do not need or want anymore. There are lots of ways how you can get rid off all these items like selling them on Craigslist , eBay or even in local classifieds; donating them to charity organizations or holding an estate sale.
Make a List: You can't do it on your own, so make sure you enlist the help of family members or friends. Everyone should have their own job to do. First make a master list for every room in your house and separate them into categories like "keep", "give away", "sell" etc; then assign people with each task accordingly. It's easier to move when everything is pre-packaged and labeled.
Start Selling Your Stuff: There are plenty of ways how you can sell some extra stuff and cut down on moving costs at the same time. People tend to clutter up their houses thinking they'll need something later, but end up not using it over time. Why pay someone else to move what will eventually end up in a garage sale? While you are at it, why don't you make some extra cash while decluttering your home.
Get Free Moving Boxes and Supplies: There are different ways how you can get free moving boxes. Usually it's companies providing relocation services, however sometimes local supermarkets or hardware stores will also have a limited number of those leftovers. This way you'll save on your moving budget and help the environment at the same time by recycling not used but still serviceable boxes.
Don't Overpay: Remember – a mover's rate is based on the weight of your belongings. Make sure you don't pack things that are not necessary, because they will add up to the overall cost. Food and personal care items can be packed by family members or friends who are moving with you so you won't pay extra for it.
Discounts: If you plan to move during the off-season (when fewer people relocate), ask for special offers. Some moving companies will give you discounts if you are willing to wait a little bit longer or even pay the first month in advance. You may also be eligible for discounts if your move is local, international or within city limits.
Frequently Asked Questions
How Much is a mover per hour?
For most moves, a typical hourly rate for hired movers is between $50 and $75. This number can fluctuate based on several factors- whether the mover handles packing for you, how far they are traveling from your location, and if take stairs into account while moving your items.
How much does it cost to have movers move you?
When hiring professional movers you can expect to pay a minimum of $1,000. The average cost of a local move is $1,400 and for a long distance move it will cost you $4,900.
Is it cheaper to hire a moving company?
Yes, it is cheaper. If you're hiring a company, the cost will most likely be higher because there are expenses that companies must cover and customers don't have to worry about. Things like taxes, insurance, employees' wages and healthcare costs all have to be paid by the business and they can add up quickly.
However if you decide to DIY then it may not end out so bad. The biggest risk is accidents; furniture tipping over on your stairs or through a window could cause injury or breakage which essentially wastes money in transporting your belongings safely in the first place. Contents Insurance helps provide at-home replacement values for many major items like antiques, electronics & jewelry in case anything happens during the move.
What are the top 10 moving companies?
As mentioned above, here's the list of top 10 moving companies in the U.S.
How far in advance do you schedule movers?
You should schedule movers at least two months in advance. The earlier you book, the better your chances of finding a quality mover with availability. If you must move within four weeks or less, it will be hard to find someone good because most are already booked that far out!
Do movers pack for you?
If you're looking for a hassle-free way to move with all your belongings intact and secured, then full service movers will pack up everything from fragile items such as glass or artwork. Better yet? They do it in a fraction of the time that it would take if you tried yourself!
Is it cheaper to rent a moving truck or hire movers?
It is usually cheaper to hire movers because they are more likely to have a unionized work.
A lot of people take the risk every year and rent a moving truck because they believe they have control over their things. And while you do, there still remains the risk that something can go wrong when loading your items into the truck, or on transport. So hiring movers for your move with backup equipment seems wise, especially when considering how much it would cost if you were to damage something while packing delicate pieces yourself in order to save money.
Where can I get free moving boxes?
You can get free moving boxes from the moving companies that will give you boxes for free but there is a catch, these boxes are not in very good condition and most of them have been used by other customers who have previously had their own move.
A better option would be to ask friends and family if they have any old boxes at home because If your lucky they might just still be in really good condition
The best option would be to look around your local area see if you can find any empty boxes, whether it is from a shop or supermarket
If all else fails you could just try the old fashioned method of going out to a car boot sale and finding some nice clean second hand boxes.
When should you hire movers?
You can usually save on move costs by moving during off-peak times when the weather's a little cooler. However, you should schedule your move for Monday, Tuesday, Wednesday or Thursday because those days are less costly than weekends and more people decide to move then.
Can you negotiate with movers?
You can negotiate with moving companies to get better service for a lesser price. However, sometimes the movers will have set rates that only go down by certain percentages. Plus, they may not be willing to work on weekends or after-hours when you need help the most.
---
Conclusion
Once you have looked at these different affordable cheap movers for long distance moving, out of state or state to state relocation that provide the best moving services, you will be able to choose the right one. You will also want to verify that they will have the ability to come to your location as soon as possible to help you with your transition to a different home or office. It is as simple as making a phone call. Most of these have one 800 numbers. You can also contact them on their website to make sure that they are available, plus request estimates on how much it will cost so that you can save the most money.
Moving to Another State? Here's the List of top-rated out of state moving companies in the U.S.
For more information visit https://9kilo.com