Trinity Relocation Group Review 2022 (with Pricing)


VanLines Inc
Secure Storage
Easy Booking Process
Fully Trained Employees
GET QUOTE

Colonial Van Lines
Storage Services
Long-Distance Moves
Corporate Relocations
GET QUOTE

Moving APT
Available Nationwide
Award-Winning Movers
Extensive Vetting Process
GET QUOTE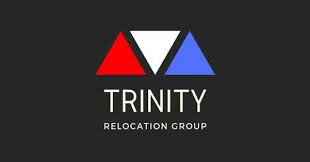 Moving from one place to another requires a lot of commitment. You need to plan your relocation, research your movers, and schedule the final move. Moving doesn't come cheap and sometimes you end up shelling out big bucks. That's where moving brokers come in. They negotiate on your behalf and pick the right moving company or a combination of moving services for your move.
Trinity Relocation Group is a licensed and bonded moving broker that's been in the moving industry for over 15 years. The long time in this business has gained them a wide database of moving companies. This benefits the high volume of customers engaging with Trinity Relocation Group. That's because Trinity works on an economies-of-scale model that lets them negotiate competitive prices for their customers.
Overview Of Trinity Relocation Group
Trinity Relocation Group is headquartered in Florida and can easily be your go-to moving broker for all interstate, long-distance, and international moves. The decades of moving experience that the company comes with ensures that your move is smooth right from the pre-screening process to the execution.
It's not necessary that you stay in Trinity's service area, which means you can book their moving services from anywhere in the US. The company then uses its database to find a mover near you. If you approach Trinity Relocation Group with a moving company already on your mind, Trinity will screen it on the basis of service quality, insurances, and licenses. No moving company is added to Trinity's database without valid DOT and FMCSA licenses. Trinity also verifies the safety records of the companies they work with.
The company broadly arranges residential and commercial moving services. You can also avail of auto transport services if you want to move your vehicle across the country. One thing to remember is that Trinity does not offer physical moving services but acts as a middleman between you and the moving company.
What Services Are Offered By Trinity Relocation Group?
Long Distance Moving
Trinity Relocation Group specializes in long-distance moving services. The company arranges a long-distance mover that caters to your moving needs. Long-distance moves can be expensive because you're paying by the mile or by weight, which can get costly the farther you move. Costs of fuel and labor also add up, pushing the move further out of budget.
When you move with Trinity Relocation Group, you can get discounts which you would miss if you directly approached moving companies. Trinity also negotiates with several moving companies on your behalf to land you the best bargain. Once the pre-screening and negotiating are done, Trinity schedules and facilitates your interstate move.
Residential Moving
Residential moves change from one house to another because of several factors like the size of the house, the distance of the move, and the nature of the move. Doing your own research won't give you an exact pricing estimate. You can request Trinity Relocation Group to send over their specialists to check your home and help you with the estimate.
Once Trinity has a fair idea of the nature of your move and the quantity of your belongings, it gets easier for them to choose companies for you and hit the right deal. After this, the mover will provide you door to door residential moving service. You can just sit back and see your household goods being loaded and driven to your new home.
Commercial Moving
Commercial moves are especially stressful because they involve moving company assets, delicate machinery, and specialized equipment. They can also get expensive because of the specialized labor services. Trinity Relocation Group compares and brings to you quality and affordable commercial movers.
Whether you have a small business or a large company, you can always rely on Trinity to customize a moving plan for you. Book a full-service commercial moving service or a combination of services depending on the intensity of your office move. Trinity will also plan and schedule your move to keep your move aligned with your corporate goals.
Auto Transport
Sometimes there are more vehicles in a household or office than there are people to drive them to a destination. Often, vintage collection cars or the latest vehicle models need to be transported to a location without touching the ground. At such times, Trinity Relocation Group puts you in touch with an auto mover in their database.
If you've one or more cars, family vans, or two-wheelers to be transported, you can contact Trinity. The company has a widespread agent network of trucks and trailers that will carry your vehicles. Trinity ensures your auto move is well insured and safe, no matter how far you need to move. That's how easy your door-to-door auto move becomes with Trinity.
Expert Packing Services
Sometimes the emotional value of some family heirlooms cannot be secured with just insurance. Items like your favorite china, a family grandfather clock, an ancestral chest, etc require special packing. At times art collectors also need expert packing to transport items like sculptures, paintings, and other precious items over long distances.
You can avail customized packing and unpacking services through Trinity. Nobody wants their valuable goods to face damages in transit; this is where such expert packing services come in handy. The experts arranged by Trinity will carry all the equipment needed to secure your precious items.
Also Read: Top 10 Movers and Packers in the US
Storage Services
When you're moving homes, you might feel the need to store your belongings for some time. This is common in cases where you haven't got possession of the new house, your new house is undergoing renovation, or you want to go on a vacation before you move into your new home.
At such times, Trinity Relocation Group arranges storage options for you. If you're worried about your leather furniture, musical instruments, or delicate appliances then you can opt for climate-controlled storage. We haven't come to the best part yet; Trinity also offers you 30-day free storage!
Packing Supplies
If you want to go for a complete DIY move by renting your own truck and loading your own belongings, you'll still need packing supplies. Trinity can arrange packing supplies like moving blankets, bubble wrap, boxes, and shipping tape for you.
In case you need wooden shipping crates or specialized moving supplies, you can ask Trinity. You can even get a 25% discount if you go through the partner agents of Trinity Relocation Group.
See also: Leading Packing Supplies Sources for Your Move
Trinity Relocation Group Cost And Pricing
The pricing estimates given by Trinity Relocation Group are lower than the market average. The company keeps its pricing transparent and all its costs are binding. This means that you'll pay your mover exactly how much Trinity stated when you booked your move through them. The costs will change only if there are changes to weight, distance, or other factors on moving day.
The costs depend on several factors like the flight of stairs, destination, and distance. You'll be charged an additional $50 for every additional flight of stairs in your home. If the truck cannot come closer to your home due to obstacles, then an additional $75 will be added after crossing 100 feet.
When it comes to storage, the approximate rate is $0.35 – $0.45 per cubic foot your belongings occupy. Once your 30-day free storage is up, the company will charge you $129 as the minimum monthly storage cost. You also need to pay a 30% deposit upon booking your storage service.
Based on customer reviews, the average cost of a long-distance move is around $4,183. This estimate will vary from one move to another depending on the size of your home, the weight of your belongings, and the distance of your move. You should compare the estimates and figure out if the deal offered by Trinity is the best. But worry not because Trinity's costs are often 10% lower than the market average. That's the benefit of booking your move through a moving broker!
Insurance Plans Offered By Trinity Relocation Group
Trinity Relocation group offers insurance plans for all long-distance moves. It ensures that every mover it works with has insurance coverage for cargo, property damage, and bodily injury. The company also provides special insurance for auto moves. The coverage is 60 cents per pound of damaged goods up to a maximum of $10,000. Trinity's website mentions that full-value replacement coverage is available on paying an additional cost.
How To Book Trinity Relocation Group
Once you've compared your option and confirmed that you want to move with Trinity Relocation Group, contact them at least a month before your move. This gives them enough time to plan your move and offer you the best package. Here are the ways you can reach out to Trinity Relocation Group –
You can fill out the form that's on the website. It requires information about the number of bedrooms, moving from and to destinations, and the date when you're moving.
After the basic information, you need to fill in your contact details like name, phone number, and email address.
Once you've submitted the form, you'll be contacted by a representative from Trinity to get a clearer idea of the nature of your move. You'll also get confirmation by mail.
Other ways to book your move are by mailing them, calling them, or physically visiting their Florida office.
How To Contact Trinity Relocation Group
There are multiple ways to contact Trinity Relocation Group to book your move or simply to enquire about their relocation services.
The company's moving services and offerings are listed clearly on their official website: trinityrelocationgroup.com
You can call up and enquire about your move one on one with a sales representative: 888 331-7690
This is the company's mailing address that will come in handy before booking your move and after your move is complete: customerservice@trinityrelocationgroup.com
If you live in Florida, you can visit their office anytime between 9:00 pm to 6:00 pm every day except Sunday. Their address is – 2300 Palm Beach Lakes Blvd, West Palm Beach, FL 33406
Reasons To Choose Trinity Relocation Group
Transparency
The company is transparent about its services and its positioning. Many moving brokers introduce themselves as moving companies on their websites. But the website of Trinity Relocation Group clearly states that it's a broker, which is admirable.
Variety Of Services Offered
Trinity offers a variety of services like residential moves, commercial moves, auto transport, and storage. This is a plus when you need a customized plan of more than a single service for your move.
Licensed And Insured
Trinity Relocation group has a wide network of agents, all of whom have valid registrations with the U.S. Department of Transportation. Trinity also checks for valid insurance coverages with the companies they deal with.
Organized Network Of Movers
The movers arranged by Trinity maintain itemized inventory complete with the state of individual items as before the move. This personal attention and organization keep all your belongings safe and secure.
Things To Consider Before Choosing Trinity Relocation Group
Inadequate Online Presence
The website does not clearly state the year in which the company was founded. There's no information about the owners of the company too. Apart from the website, Trinity Relocation group has a humble online presence.
No Pricing Estimates On Website
There's no way to get an idea about the pricing estimate by visiting the website. There's no calculator on their website that will give you a quick quote.
Delayed Delivery
As per a few online reviews on public forums, the delivery of goods can sometimes extend beyond the schedule. There's a possibility of a one or two-day delay in cases of long-distance moves.
Less Clarity About International Moves
Very little information is provided regarding international moving services on the website. It's unclear if carrier and storage services are available internationally.
Our Take On Trinity Relocation Group
Trinity Relocation Group is indeed an affordable solution to long-distance moves. Its services make the moving process very simple for you and your family. Moving with Trinity is worth it because of the value they provide. Their planning, pre-screening, and negotiation make everything easier for you.
If you're confused about planning your move, this moving broker can be a great solution anyday. Yes, they don't have a wide online presence but they have good enough ratings on Google reviews. It's still advisable to reach out to the company and get your estimates before finalizing your decision.
FAQs On Trinity Relocation Group Review
Is Trinity Relocation Group A Moving Company?
No, Trinity Relocation Group is a licensed moving broker that facilitates your move through the moving companies in their database. Trinity pre-screens movers and negotiates with them on your behalf.
When To Book A Mover?
It's ideal to book a mover one or two months before your moving date. This gives the mover adequate time to schedule your move, give you estimates, and book your move. Don't delay booking a mover, especially in the moving season. That's because most reputed movers are completely booked out in peak seasons between April and September.
See also: When Should You Call Movers?
Is It Cheap To Book Moves Through Moving Brokers?
Yes, it's often cheap to book through moving brokers since they have many moving companies in their network. Reputed moving brokers can get you discounts and negotiate with the mover to ensure your move is affordable.
What Is The Difference Between A Mover And a Broker?
Unlike movers, brokers don't own a fleet of trucks or a labor team. Moving brokers are sales representatives and moving expert teams that coordinate with you, book your move, and sell it to a licensed mover. While moving companies are registered as licensed carriers, broker companies are registered as licensed brokers.
Also Read: Green Leaf Moving & Storage Review