Retirement Relocation Checklist and Tips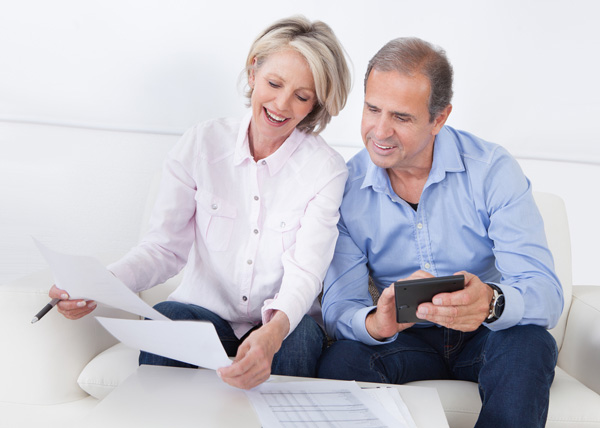 "Organization is the key to success."
We do not know who exactly coined this phrase. In fact, the phrase is in the vernacular of the most successful leaders in business, politics, and the sciences. From Presidential hopeful Elizabeth Warren to legendary CEO Jack Welch, organization has played an integral role in determining success. So, what does organization have to do with retirement?
Organization has everything to do with retirement
Relocating in retirement requires a two-level approach to organization. On one level, you have to handle the relocating part. Second, you need to prepare yourself financially for several years of basking in the retirement spotlight.
Let's look at the relocation organization part of retirement first by creating a retirement relocation checklist before we discuss a few retirement financial issues.
Decide Whether to Rent or Buy
Deciding whether to buy or rent is not just about money. It is also a matter of logistics. For example, some retirees like to move around during retirement to soak in the ambiance of different cultures. Think living in San Francisco for a few years and then making a 180-degree cultural turn to relocate and live in Orlando. Retirees that plan to live in the same location throughout retirement should consider purchasing a home or a condominium to enjoy the tax breaks afforded by owning a home.
What Do You Want from Your New Community?
Is belonging to a retirement community important to you, or do you want to live away from the hustle and bustle of city life? You will have to answer several questions that pertain to the type of services you want quick access to in retirement. Medical services will be an essential component of deciding where the best place is located to spend your golden years. It is not just about hospitals and medical centers; it also includes wellness programs that foster vibrant health. Do you want to be near a health club or does a municipal swimming pool meet your wellness needs? You also want to factor in amenities such as nearby restaurants and recreational options.
Write Down a List of Locations
Regardless of whether you decide to rent or to buy, you will need to write down a list of potential places to call your retirement home(s). Start by creating a rather lengthy list, and then start crossing off location names that do not meet your retirement living criteria. If you want to spend considerable time near a beach, then places like Destin, Florida and LaJolla, California can be a part of your list. Eventually, you want to pare down your retirement living options to three locations. The last step involves getting input from the loved one you plan to spend your retirement years. You should also visit each of the three locations on your shortlist to determine which retirement spot is best for you and your loved one.
Also Read: 6 Best Places to Retire in Florida
Take the Final Step
Now, the time has come to decide on where to relocate during retirement. After you decide on where to live, you should move quickly to inform your landlord or place your home on the market. Depending on the housing market, it might take a few months for you to sell your house. A professional realtor can help accelerate the process by providing numerous resources.
Now that you are ready to relocate for retirement, let us move down the retirement relocation checklist to determine how to prepare for your move.
Moving To-Do List
Developing a moving to-do list for retirement is similar to developing am moving list for other types of moves. Let's look at the basic steps to handle before moving day arrives.
Research moving companies
Receive estimates from three movers
Select a moving company
Pack personal belongings
Recruit friends and family members to help move
Research Moving Companies
The Internet has made researching businesses much more comfortable than it was 20 years ago. Your first stop in cyberspace should be the website run by the Better Business Bureau (BBB). The BBB rates businesses, as well as posts, feedback from customers, including feedback that educates consumers about the integrity of a moving company. Next, read the customer reviews left on sites like Yelp and Google. You want to consider a mover that has received dozens, if not hundreds of customer reviews. Finally, discuss potential moving companies with friends, family members, and professional peers to determine whether you can receive a solid recommendation. Here's a list of best moving companies for your upcoming cross-country or out of state relocation.
See also: Top-Rated Senior Moving Services
Receive Estimates from Three Movers
An in-home moving cost estimate is not optional; it is a mandatory task on your moving to-do list. Contact each of the three moving companies on your shortlist to schedule an in-home moving cost estimate. Movers mostly base their estimates on the weight of the cargo you plan to haul, and for long-distance moves, you can expect to pay for the miles traveled during relocation. You should ask for a not to exceed the moving cost estimate. Also referred to as a non-binding to exceed the estimate, a not to exceed estimate is the lower price between the moving cost estimate and final relocation cost. You can try the moving cost calculator to get accurate moving estimates and quotes from nationwide movers.
Select a Moving Company
You have performed diligent research, and you have received an affordable moving cost estimate. The time has come to decide on which company to choose. After selecting a mover, carefully review the proposed moving contract. You want to avoid paying hidden fees, such as surcharges for extra traveling miles, as well as the cost of lodging for moving professionals during a long-distance move. Sign on the dotted line, and you are now ready to proceed with moving day preparations.
Pack Personal Belongings
Packing for a move is more about personal preference than it is about following the instructions printed in a "How to Move" guide. However, you have to remember to protect valuables, such as antiques, as well as glass and ceramic artifacts. Most moving companies offer supplies to ensure the protection of valuables. Try to find a mover that bundles the cost of moving supplies within the moving contract. Although you can hire a moving company to pack and unpack your stuff, it is wise to take care of this step yourself to have full control over how your things are handled during the relocation for retirement.
Finally, try to enlist the help of friends and family members. Moving is not just a physically draining task; it is also demanding on our mental conditions. Throw a moving party or hold a going-away party to celebrate your new life in retirement.
Financial Checklist for Retirement Relocation
Your retirement relocation list should include a steady dose of financial planning. After all, you cannot expect to enjoy your retirement years by cutting financial corners.
Cost of Living
Clinton Smith, who is the CEO of Government & Civil Employee Services, says "Moving isn't a big deal as long as you check into the cost of living," Since retirees typically live on fixed incomes, the cost of living where you plan to live in retirement is an important financial factor to consider. You need to factor in taxes, food, housing, utility, and transportation costs. Retiring in a place like San Francisco will take more of a chunk out of your retirement income than deciding to spend your golden years in a smaller city like Hot Springs, Arkansas.
Purchase Health Insurance
As the author of "The Complete Cardinal Guide to Planning for Living in Retirement," Hans Scheil advises retirees to consider the importance of health insurance when making a retirement relocation decision. "This didn't use to be a big deal, but it's a huge deal in our retirement planning now," he said in an interview. Things change for retirees in retirement and one of the most significant changes concerns health issues.
Review Your Long Term Care Choices
Scheil recommends retirees also consider their long term care options. "Are you moving closer to potential caregivers, or are you moving farther from potential caregivers?" If you plan to retire in a spot that is located hundreds of miles away from family members, then the time might be right to purchase long term care insurance.
Time to Change Retirement Withdrawals
Low-income taxes or even no income taxes are the motivation for many retirees to leave one state to live another state. For instance, a retiree from Long Island, New York might want to move far away to Texas to enjoy the state's lack of an income tax. You also have to consider the cost of living and the rate of inflation to adjust your retirement account withdrawals correctly.
Bolster the Emergency Fund
Although you have done the legwork to plan your financial future in retirement, there will be the inevitable unexpected expenses you need to prepare for by establishing an emergency fund. Set aside the appropriate amount of money each month from your retirement account withdrawals to have enough cash on hand to pay for the costs of the proverbial rainy day.
How long in advance should you prepare for a relocation in retirement? The answer is several years before you give your employer notice.
See also: Questions To Ask Senior Living Apartments | Pros And Cons Of Moving After Retirement