Pros And Cons Of Moving After Retirement


VanLines Inc
Secure Storage
Easy Booking Process
Fully Trained Employees
GET QUOTE

Colonial Van Lines
Storage Services
Long-Distance Moves
Corporate Relocations
GET QUOTE

Moving APT
Available Nationwide
Award-Winning Movers
Extensive Vetting Process
GET QUOTE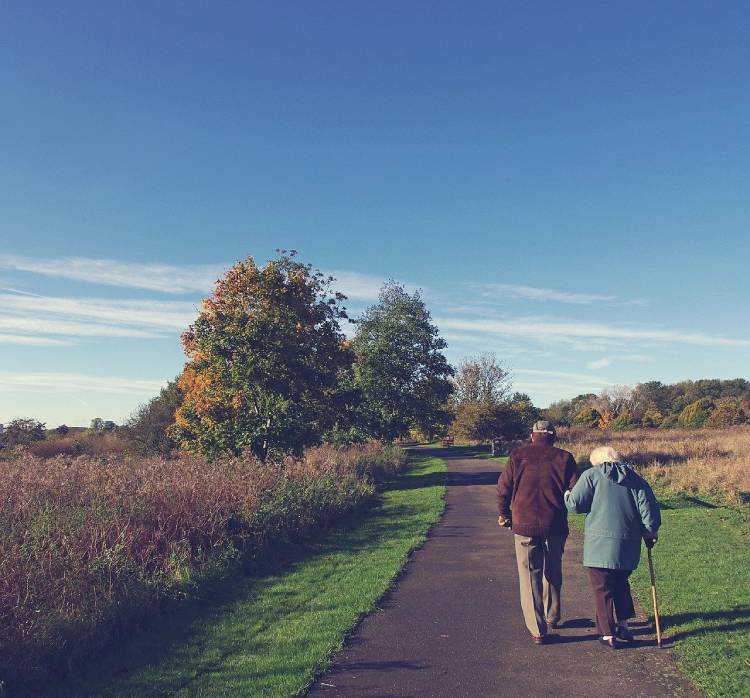 Retirement is like another phase in life. You've worked hard enough to save, your kids must be working and must be having their own lives, and now you're at a stage where you can do anything. With this ample time at your disposal, you may think of settling in a place that's away from home. It may be due to various reasons, but you also know that you cannot just pack your bags, and leave all of a sudden. You need to weigh the pros and cons. To help you to a conclusion, we have listed the pros and cons of moving after retirement for you.  
Pros Of Moving After Retirement
Closeness To Family
"Home is where the heart is," they say, but sometimes you can feel a little too lonely when you live away from your family. Of course, technology has made the world a smaller place, all thanks to apps and appliances that have facilitated the ability to connect from one region to another.
But, technology often misses that physical connection that many yearn deeply. This is why many retirees move in with their family or at least try to live closer to them, so that family life is not missed. Better proximity means you'll get the opportunity to help your family at any given moment, and also, you'll have frequent family dinners since the distance is now of little concern.
Also, you'll be able to have more beautiful moments with your children and grandchildren. You can always pop by your child's home and ask them how their day went, and we're sure they'll appreciate your concern. Taking your grandchildren out on outings to amusement parks and the movies will develop a deeper bond between you and them, thus making more memory-picture moments.
To be closer to your family, you can buy a home that isn't too expensive in the neighborhood surrounding your family, or to save costs, you can move in with them. For the latter, have a chat with your family and see how things go from there. 
Chance To Move To A House Tailored To Your Needs
Another reason why many retirees shift to a new place altogether after a certain age is because their home wasn't senior-friendly enough. You might be living in a nice, warm comfortable two-story home with a fancy railing along the cascade of stairs joining the two levels. As much as we hate breaking it to you, age will finally catch up and simple tasks such as climbing a flight of stairs can become strenuous.
Also, if you think of redesigning your house to better suit your needs, again the price factor comes into play. You may think that it may fall cheaper, but in reality, you'll be spending more. Instead of burning a hole in your pocket, it's economically better to buy a senior-friendly home. Preferably, go for a one-story home with non-slip flooring, and which has good lighting. After all, you'll want to spend your golden years in comfort, therefore buy an easily maintainable home.      
Get The Opportunity To Manage Finances Better
It's good to live on your savings when you retire, but the only downside is that you never know when inflation can hit you. And if your current place has a high cost of living, budgeting can become a bit tricky. That's why many retirees have been moving to other states to lower the cost of living and save money. Well, that's one way to see many zeroes in your savings, the other is to downsize, or you can combine moving to a cheap area and downsizing as well.
If the value of your home on the market is high, consider selling it and use that money to buy an affordable home in an area that has a low cost of living. Also, you can sell unwanted items in your home and pocket the cash for your post-retirement plan. These are just some of the ways you can save money that can put you in a more financially stable position, in turn, making retirement a breeze.
You Can Move To A Place With Good Climate
One of the pros of moving after retirement is that you finally get the chance to move to a place with the climate you've always yearned for. The feeling is even more satisfying if the place you're moving from hasn't been really pleasant to you.
The choice of climate is entirely dependent on what you're looking for. If you're tired of seeing your car getting covered in snow, then opt for a warmer place. Likewise, if you're tired of high average daytime temperatures, move to a place that has a cooler climate.   
Also See: Should You Move to a Beach Town? 
Have A Better Lifestyle
Once you retire, you automatically get all of this free time in your hands. You may use it to pursue your hobbies, or kick back and relax on a recliner while sipping a cold beverage. By moving, you not only explore what the world has in store but also allow yourself to have fresher perspectives on things. For example: if you've lived all your life in the countryside, you can experience what city life is – its culture, its manner of doing things. Similarly, if you love fishing, but can't get the equal opportunity to pursue it in a city setting, you can move to the countryside to be closer to the outdoors. 
You could also go a step further (literally!) and move to another country altogether. Although that would require serious planning and thought, moving to another country is an experience of its own. And doing this after retirement makes the experience even more fulfilling.
Cons Of Moving After Retirement
The Pain Of Leaving Your Home
A place where you've spent your whole life in, seen your kids grow, had countless memories with them, leaving all of that behind can become unnerving. There's this strong emotional bond you have with your house, that even when you're at its doorstep leaving for your new home, feelings of detachment will pick on you.
However, those feelings will eventually fade away. There's nothing to be worried about. Give it some time and you'll be fine.
Detachment From Friends
You're going to miss your social circle as soon as you touch your new home, and this could be considered as one of the major drawbacks of moving. We're pretty sure you must've made a lot of friends and shared a lot of special bonds with them in those many years you have stayed there.
Sure, you're going to meet new people in the neighborhood and make new friends, but the relationships you've established with your old pals are irrevocable. Thanks to technology, you can catch up on old conversations via video call, or social media, so that's there.
Major Expenditure On Moving
Ask anyone who has moved before, and they'll all tell you the same thing; moving is difficult and expensive. And especially with those who are slightly advanced in age, the overall process of filling forms, separating furniture that you need or don't need, can get a bit strenuous and overwhelming.
Depending on the time, distance, and size of the move, the total cost of the move can fluctuate. You can hire trucks or moving trailers to reduce costs, but those options involve you doing the driving. Hiring a professional moving company is your next best option as they will do all the work for you, but they can be expensive. Do you have such a big budget to make such an expensive hire? Therefore, budgeting before moving is important.   
Your Spouse Might Not Be On The Same Page With You
There might be issues of conflict between you and your spouse about your retirement plans. You must have explained how moving will benefit the both of you, but they might insist on staying in the same place. Or, they might have another place in mind contrary to yours.
Things To Keep In Mind When Moving After Retirement
When moving to a new place, thoroughly research its cost of living. Check the county's property tax rates and dig a bit into the internet to find out if its healthcare is affordable. The best way is to join online forums with members having knowledge of the place you're planning to move to and ask specific questions.  
Crime can happen to anyone, but it's the elderly who are most preyed on. Thoroughly research the crime rates of the city or neighborhood beforehand, and look into violent and property crime margins too. 
Also, the neighborhood you plan on staying in must have shops, hospitals, and pharmacies nearby. It'll be pointless if the locality you choose doesn't have any amenities that are within a walking distance. Always keep in mind that the neighborhood should make living easier.
Downsize your belongings to what you only need while packing. This is important if you want to reduce costs. Moving furniture long-distance is expensive and also it'll just occupy extra space in the trailer. Keep articles that only have deep sentimental value with you.
Also See: Top States to Retire | Best Senior Moving Services
Conclusion
Moving to a new place to retire is a pretty big decision. It requires thoughtful planning, inquiries, and to a great extent, support from your spouse, family, and friends. Think about what you'll gain, or lose – will you be willing to start all over again in a new place?. So take your time, weigh the pros and cons of moving after retirement thoroughly, and then decide for yourself.
FAQs On Pros And Cons Of Moving After Retirement
Where Can You Retire On $1,000 A Month In The U.S.A?
If you're looking for places with low burglary rates, amenities with reach, and low cost of living, these are some of the most sought out cities in the USA:
El Paso, Texas
Des Moines, Iowa
Columbus, Georgia
Montgomery, Alabama
Akron, Ohio
Fort Wayne, Indiana
Is Moving After Retirement A Good Idea?
This is a call you will have to take yourself. It all boils down to the intent of moving. Do you want to get closer to family? Do you want better amenities? Do you want safer neighborhoods? These are some of the questions you need to ask yourself before planning.
What Are Some Of The Pitfalls Of Relocating After Retirement?
The feeling of detachment from your friends and from your old home has to be some of the most overwhelming repercussions of moving to a new place. It'll be tougher to meet your old pals especially if you're moving to a far-off place, and the thought of that can become overbearing.
Also See: Retirement Relocation Checklist and Tips | Best Cross Country Movers in the US