Home Buying And Mortgage Tips for Retirees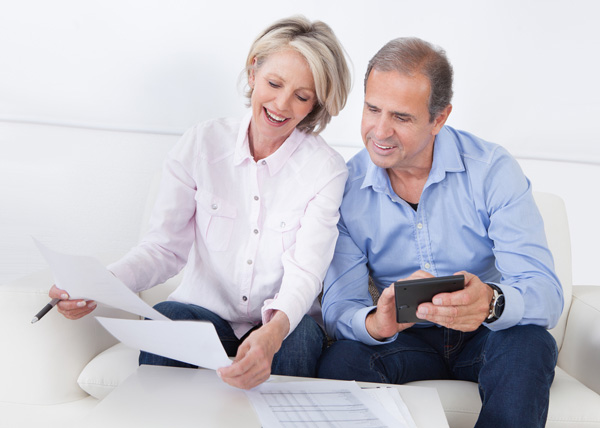 If you're planning to buy a home after your retirement, there may be so many questions that you'd want to consider. Should you settle in your existing home or buy a new one? Do you need a condo or a 2-bedroom house? Will moving to a new vacation spot do you good after retirement? How are you going to pay all your moving-related expenses?
Sure these things must have crossed your mind and got you all overwhelmed. But there are several things you can do to make this process a lot easier. After all, home buying after retirement is an exciting change in your life, right? So, it's good if you start planning early and don't make the mistake of delaying it. Here are some home buying and mortgage tips for retirees. Let's just dive right in!
Make Your Post-Retirement Budget
It's easy to dream about your retirement life and forget about your lack of income since you won't be working. One of the most common mistakes people make when home buying and mortgage financing is buying a retirement home on their current income before retirement.
That's why you'll need a realistic financial plan to be able to understand what kind of home you can afford. We suggest you get in touch with a financial advisor before you buy a home or borrow a mortgage for your home. You can make your post-retirement budget and consider all factors like repairs, renovations for your home, taxes, etc.
Look Up Retirement Communities
Many people consider living in a retirement community after their retirement. Whether it's for socialization, engaging in activities with other like-minded people, or for assistance from the caregivers there, there are many reasons why retirement communities appeal to many retirees. Remember that certain retirement communities are bound to have strict rules and regulations.
So, if you're planning to move from a house to a condominium, you need to know that it can get challenging as it's controlled by other people. That's why it's important that you think this through and then make a wise decision depending on the kind of lifestyle you want to have.
Choose A Place That Will Suit Your Needs After Retirement
When you're thinking of home buying and mortgage, it's important that you choose a place that will suit your needs after retirement. Sure, the idea of choosing a location abroad in a place with a relaxed lifestyle sounds exciting. However, this can be a massive change in your life.
Imagine leaving all your loved ones and family members behind and going to a new place altogether. It can get overwhelming and so it's important that you consider your support network and social life at your current residency before buying a new one.
Also See: 3 Best States to Retire
Assess The Taxes In The State You'd Prefer To Live
If you're one of those people who needs a change of air and want to live in a new place, then the first thing you should do is consider your financial stability. We want to remind you that certain states have really high property taxes which would make investing in a home quite difficult for you. Don't forget to check your retirement income taxes as well as the exemptions you can avail of which can affect your move and mortgage plan.
Consider Mobility When Choosing A Location
When you're planning to buy a home after retirement, don't forget to consider the mobility factor. It's not going to be easy for you to drive wherever you want to when you grow old. That's why one of the things you need to be mindful of is the walkability of important places like healthcare centers and groceries in your new neighborhood. You should also consider how accessible public transportation is from your new neighborhood before renting or buying a home there.
Look Out For Accessibility When Choosing A Property
After reaching a certain stage in life, it's going to get difficult for you to climb up and down a staircase. And if you or your spouse are in a wheelchair, then getting around the house itself can be a task. So, it goes without saying that your circumstances will also determine what kind of house you'd need and in what neighborhood.
Just in case you're thinking of building a new house, it's best if you construct amenities like wide doorways, spacious rooms and hallways, etc. If you're expecting visits from your close family members and friends, you might want to have an extra room for all your guests.
Keep Money Aside For Your Home-Related Expenses
Make sure you calculate your home-related expenses before deciding upon the kind of house you'd want to buy or rent. The best advice we can give you is to be realistic about all your home-related expenses. That's why it's important to have a post-retirement budget that will help you understand your financial situation.
Do keep in mind that there are several factors like the condition of the property, weather conditions, repairs and maintenance, etc that will determine the increase or decrease in its cost. Along with that, you also have to consider whether the property you've chosen is a part of the Homeowners Association or any retirement community. To be able to cope up with all this, it's best if you keep some money aside for all your home-related expenses.
Weigh Your Housing Costs Carefully
If your mortgage lender is willing to give you a lump sum or a large amount of money, you need to be very careful. Remember that mortgage lenders tend to give a large sum of money to those who have a stable job and income. Also, when your lender gives you money, it's not necessary that you take it. It's easy to get tempted when you look at the luxurious homes that homeowners sell or rent. If you're a retiree who largely relies on your pension or Social Security benefits, then it's important that you avoid buying or renting an expensive house.
Talk To Your Significant Other, Family, And Friends
When buying a home, it's always good if you plan with your spouse or your close relatives and friends. But this can also make it difficult, especially if your partner has a certain place they want to go to while you're dreaming of a totally different place altogether. So, to avoid any kind of miscommunication, you need to sit with your spouse and family and then make your post-retirement budget. With proper planning, you, your spouse, and family can come to a decision that makes all of you happy.
Be Realistic When Making A Down Payment
After retirement, everyone wants to reduce their monthly mortgage payments. That's why many people make the mistake of investing all of their life savings into a down payment. Surely, you'll be the owner of your new home after retirement. But what about other expenses? Ever thought about how you'll manage to spend on your other utilities?
That's why investing all your savings in a single down payment may not really work in your favor. In times of unexpected emergencies, you'll need to turn to your savings for cash. We suggest you get in touch with your financial advisor and figure out what kind of mortgage option works best for you and your financial situation. Also, don't forget to discuss the debt structure that will suit not just your budget but also your needs.
See Also: Things You Need to Be Pre-approved for a Mortgage | 6 Best Places to Retire in Florida | Retirement Relocation Checklist and Tips
Final Thoughts
Now that we've taken you through home buying and mortgage tips for retirees, you know that it's best to start planning your retirement early. You can use the above tips and strategies to make sure that you're making the right decision when buying or renting a new home after retirement. In the end, it's up to you to choose a location and home that will keep you happy in your golden years after your retirement.
FAQs On Home Buying And Mortgage Tips For Retirees
Can You Refinance A Mortgage If You Are Retired?
The Equal Credit Opportunity Act ensures that senior members get fair and equal treatment from mortgage lenders. So, you'll be glad to know that age doesn't matter when getting a mortgage or refinancing it.
How Does A Retired Person Qualify For A Mortgage?
Mortgage lenders take into consideration a retiree's pension, Social Security, and sometimes their investment income before lending them money. If you're able to prove that these things can continue for three years, you can actually avail of your survival or spousal benefits, retirement account income, and even include your annuity.
Is It Hard To Buy A House When You're Retired?
If you've had a fixed income, it'll be difficult for you to buy a house after your retirement. However, you can afford to buy a house after you're retired if you have made any other investments, pension or have savings from your retirement income.
See Also: Moving After Retirement | 10 States With The Most Mortgage-Free Homeowners