Factors Influencing the Value of Your Home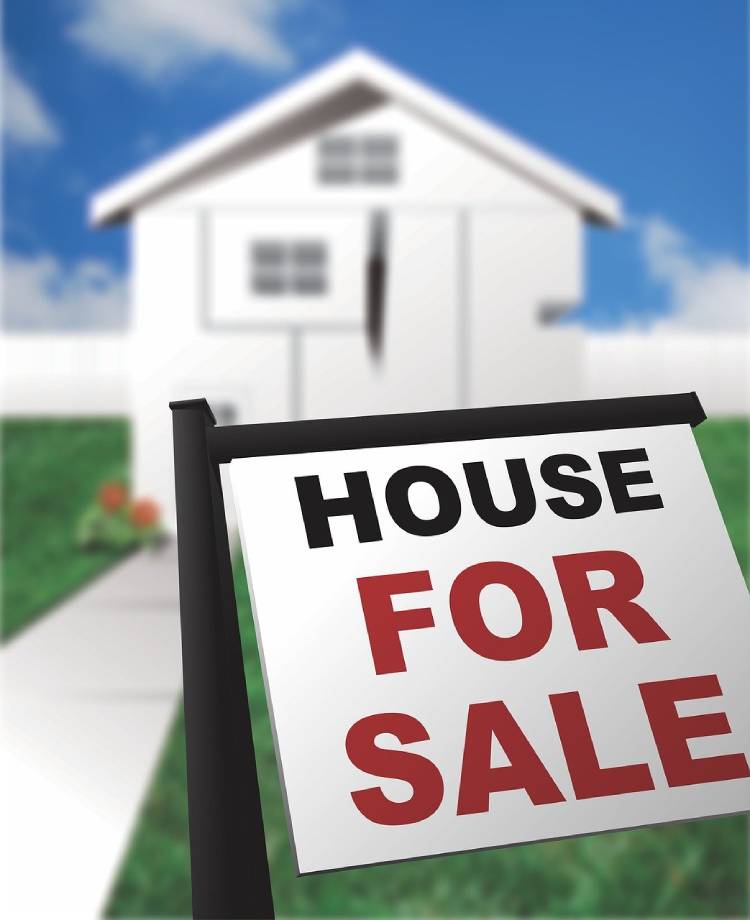 The value of your home should concern you regardless of whether or not you are looking to sell it. Besides providing you and your family shelter, a house is an investment whose value fluctuates.
If you are interested in selling your home, you want to receive the most considerable amount possible in exchange. On the other hand, living in a house with a rising value can allow you to borrow a more significant amount of money against it.
Knowing the factors that affect your home's value can help you make the best choices for ensuring your home boosts its market value. It also allows new home buyers to choose their purchases wisely.
Neighborhood Comps
Are there any homes in your area similar to yours that have changed hands in the past six months to a year? Comp is a term that refers to such similar homes. Real estate professionals will often use this idea as a way of benchmarking your home.
No two homes are the same. Even if they were built as mirror images within a few yards of each other, there would still be a price difference. Therefore, when using neighborhood comps to price your home, you should adjust for the factors that differentiate your house from the others.
Real estate businesses employ the help of technology for this task. With the help of special software, data from comps are used to quantify the differences between these houses in monetary value. An in-person look at neighborhood comps can offer better insight into why the other home sold for the value it did.
Also See: How to Find Real Estate Comps
Location
One of the essential criteria home buyers consider is location. However, the idea of location entails an objective and a subjective component.
Think about what a good home location means for you. Maybe it's close to a tennis court you like to frequent or your children's favorite ice cream shop. Is your house within a few miles of your work, so you don't have to travel far?
These are subjective elements as they are essential to you and your family but may not be for a prospective buyer. However, being close to the financial district, the best mall in the state, or recreational centers are better location indicators.
The more your home's location meets the needs and wants of the home buyer in the market for a house like yours, the higher the price tag you can assign. Walk a mile in the shoes of a prospective buyer and try to envision what it is about your home's location that's compelling.
Home Size and Usable Space
The bigger your home, the higher its value. That seems quite obvious. What isn't as obvious is the usability of your home's space.
Furthermore, it's essential to consider that buyers attribute more significant value to livable space. In general, having several bedrooms and multiple bathrooms will add value to a home over a similarly sized house with fewer such rooms. When considering a renovation to increase your home's value, consult with a specialist on how you can increase livable space.
The last thing you want is to spend money on renovations that end up offering you little in terms of market value for your home. Spaces like an attic, a garage, or a basement might not add a lot of value to your home's price tag. Therefore, it is recommended that you consult a real estate specialist before making any drastic changes.
See Also: Why Buying a Bigger Home isn't a Good Idea Always?
Age and condition
The newer your home is, the higher an appraisal it will receive. Unless you live in a neoclassical home or a house with historical significance, prospective buyers will prefer a newer option because of its structure's integrity and internal workings.
Buying an older home comes with a higher probability of bad pipes, a faulty HVAC system, bad electrical wiring, a leaky roof, and a moldy basement, among other problems. Luckily, this doesn't mean that owners of older houses should despair. Taking a proactive approach can ensure that your old home can compete respectably in the housing market.
Is there a warranty on any part of your home that extends into the next 10-15 years? Also, do you have proof of any recent repair work? This will weigh greatly in your favor with an appraiser.
The only thing that can counteract a house's age is responsible upkeeping. Make sure to schedule regular checks for every aspect of your home. If you've just rewired your house or waterproofed your basement, the value of your home will reflect it.
Amenities
Amenities are all the conveniences and comfort your home provides its owner. What is it about your home that makes it so enjoyable to live in?
In a world where technology is moving at drastic speeds, home conveniences are outpacing one another, and new systems are coming to market. The Internet of Things (IoT) is a big source of such innovations.
Is your home compatible with receiving upgrades to its amenities? The value of your home depends as much on its potential to receive updates as much as it does on the current mix of comforts it offers.
Amenities aren't strictly a matter of technology. Creativity and technology can leverage trends to produce an appealing result with amenities. Having a finished basement that can be used for more than storage can go a long way.
Upgrades and Updates
Upgrades and updates are essential tools for boosting your home's value. As mentioned earlier, older homes can suffer in the housing market compared to newer ones unless they receive the proper care. In keeping with that theme, an upgrade will cause your home to climb the value ladder, not merely retain its price.
For example, painting your house can be an update if you choose a different color palette. However, a more substantive difference in value can come with the addition of a full bathroom or a swimming pool.
Remodelling your kitchen so that it interfaces with your living room can also upgrade an older home. For instance, a small bar can serve this purpose by creating a unique social gathering spot. Consulting with a specialist in home improvement can open your horizons to the upgrade opportunities available to you.
Also See: Remodeling Ideas for your Home
Local Schools and Colleges
In the case of families looking for homes, the proximity to schools and colleges is an essential factor. Determining the value of your home requires pinpointing the educational institutions in the greater area.
Besides the obvious benefit of having schools and colleges located conveniently close, there is another hidden value here. Are there public and private schools to choose from? How about prestigious colleges and universities?
College towns generally have lower crime rates. They also have large populations of young people, including young professionals. Homebuyers that own businesses that appeal to younger audiences will appreciate the active customer base.
Schools and universities accompany vibrant economies for restaurants, retail, and other niches. Owning a home in a college town will boost its value before you lift your hand to implement the slightest maintenance or upgrade.
The Local Market
The law of supply and demand dictates that the more buying interest there is, the higher the home's value will be. This, of course, is a double-edged sword, depending on whether you're the one looking to buy or sell.
A local housing market that sees many incoming offers will see the value of all houses rise. On the other hand, an area where many properties are for sale but not many buyers are interested means sellers will have to sell at a discount.
Real estate experts use one metric to gauge a local market is days on the market, abbreviated as DOM. Generally, the lower the average DOM for an area, the higher the value of that local market.
See Also: Listing Agent vs Selling Agent | Tips on Finding Foreclosed Properties
Economic indicators
The local, state, and national economies can all play a role in the value of your home. The 2008 financial crisis provides a great example of how the three levels of the economy can play a role in determining how much a house is worth.
At first glance, the overall housing market was hit by the fallout of the events of 2008. Homeowners looking to sell in most places were hit with disappointment as they saw generous discounts in the offers they were being made. However, some areas of the country managed to recover sooner than others.
Many of the areas that thrived post-2008 were cities where young professionals migrated to find high-paying jobs. Employment rates and average salaries can be closely tied with home values and trends in tandem. Therefore, by tracking state and metropolitan economic figures, a confident assessment can be made regarding the price curve in a specific location.
Other economic indicators that play a role in influencing home values are GDP growth and the stock-market. With more capital flowing through the economy, prospective buyers are more likely to pay a premium for a home that interests them.
Interest Rates
Interest rates play an integral part in buying a home and borrowing money against its value when you're the owner. In terms of how this affects the value of your home, a look at what interest rate hikes do to the economy will make it clear.
As interest rates increase, fewer prospective buyers will agree to take out a loan. The added amount that the interest tacks onto their lifetime cost places the purchases out of reach. Subsequently, with fewer active buyers in the housing market, demand decreases.
While interest rates might make for a boring subject, a homeowner looking to calculate the future value of their home should keep an eye on the Federal Reserve Bank. The Fed can announce several changes in interest rates per year as the central bank deems necessary.
Solving the Home Value Equation
Determining the value of a home goes further than measuring dimensions and multiplying by a value per square foot. In a global economy with many moving parts, the slightest change can have a domino effect right down to your neighborhood.
Understanding the factors that influence the value of your home will allow you to come up with an accurate estimate. It will also keep you ahead of the curve, allowing you to predict fluctuations months before they occur.
Also See: Should a Seller Invest in Home Inspection before Pre-Listing | Mistakes to Avoid when Selling Home