Moving to Orlando | 2020 Cost of Living & Relocation Tips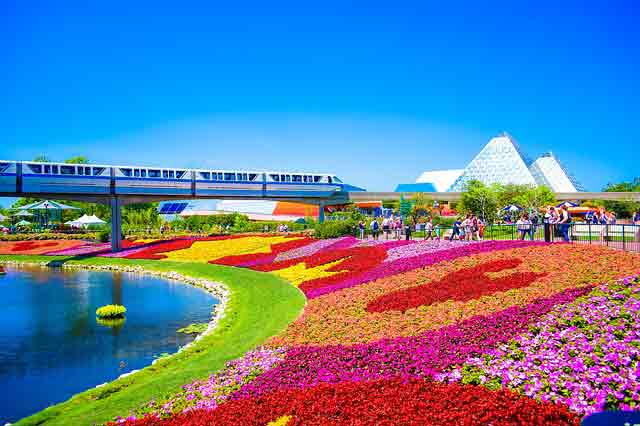 What first comes to your mind when you hear a friend, relative, or professional peer is moving to Orlando?
Mickey Mouse
That's right. The iconic cartoon rodent is the centerpiece of a finely laid out entertainment table set by the folks a Disney World. However, Orlando has transformed into much more than a series of theme parks that entertain the entire city.
Located on Interstate 4, which crisscrosses the state between the Atlantic Ocean and the Gulf of Mexico, Orlando is considered one of the best vacation spots in the entire United States. The seemingly countless number of outdoor recreational activities offered by being located close to two massive bodies of water is more than enough reason to consider moving to Orlando. Throw in a robust job market, a wide variety of cuisines, and cultural attractions that educate visitors of all ages, and you have found a new city in a warm climate exuding both charm and hospitality.
This is a brief overview for anyone that is contemplating a move to Orlando.
Cost of Moving to Orlando
Based on a long distance move of 1,000 miles, you can expect to pay on average around $5,000. Local moves, which are primarily within the State of Florida, should set someone back $1,250. The estimates are based on moving to Orlando and living in a three bedroom home.
Here are the factors that will determine the cost of moving to Orlando:
Amount of stuff moved (in pounds)
Travel fees (tolls, etc.)
Packing and unpacking services
Moving supplies
Labor
Insurance
Time of year
Price of fuel
Any moving company under consideration should provide a free moving cost calculator to give you a reasonable estimate of the cost of moving to Orlando.
Cost of Living in Orlando
Here are a few categories for you to compare the cost of living in Orlando to the national cost average for each category. The overall cost of living in Orlando is about 5% lower than the national average.
Housing: -11%
Utilities: +11%
Groceries: +2%
Transportation: -6%
Healthcare: -12%
Here are average housing costs for Orlando, Florida:
Median Home: $308,483
Median Rent: $966.34 per month
Other average costs:
Energy Bill: 186.44 per month
Phone Bill: 198.74 per month
Gasoline: $2.45 per gallon
Loaf of Bread: $3.40
Gallon of Milk: $1.98
Dozen Eggs: $1.85
Bunch of Bananas: $3.43
Hamburger: $4.33
Get to know Orlando, FL
As one of the fastest growing cities in the United States, Orlando has more than 2.4 million residents living in the metropolitan area. Counties part of the Orlando metro area include Lake, Orange, Seminole, and Osceola.
Here are some popular Orlando neighborhoods:
Milk District
Audubon Park District
Thornton Park
Lake Eola Heights
College Park
Employment Options in Orlando
Orlando is one of the rare cities where you do not have to line up a job before moving to the city. The year-round theme park industry is constantly searching for qualified job candidates to fill a wide variety of positions. With more than 120,000 hotel rooms in Orlando, as well as dozens of world-class restaurants, the hospitality industry is also always looking for people that genuinely love serving customers.
Here is a list of the major employers operating in Orlando, Florida:
AAA
ABC Fine Wine & Spirits
Darden Restaurants
Hard Rock Café
Hilton Grand Vacation Club
JetBlue
Legoland
Lockheed Martin
Marriott Vacation Club International
Merlin Entertainment Group
NBC Universal
Oracle Corporation
Orange County Public Schools
SeaWorld Entertainment
Siemens
The Golf Channel (part of NBC Universal)
The Walt Disney Company
Tupperware Corp.
Wyndham Vacation Resorts
No State Income Tax
Many residents come to Florida at least for part of the year to enjoy living in an area that does not have a state income tax. The savings gained from not having a state income tax takes most of the bite out of the Orlando cost categories that are higher than the national average. The primary reason for the lack of a state income tax is the sales tax revenue generated by the robust hospitality industry. In fact, Orlando ranks second behind Las Vegas in terms of the number of hotel rooms. Property taxes are below the national average in the Orlando metro area by nearly one percent.
Plenty of Higher Education Options
If you are moving to Orlando as a family, there are dozens of higher education options operating in the Sunshine State. However, you can send your kids to schools located near your home in Orlando.
University of Central Florida.
Rollins College
Stetson University
Valencia College
State College
For K-12 education systems, review the Florida Department of Education website to learn more about scholarship programs, private education, and charter school systems.
How to Deal with the Tourism Traffic
Yes, the vast influx of visitors to Orlando, FL throughout the year leads to frequent traffic jams, especially in the heart of the city on Interstate 4. As a transportation savvy new member of the community, you can avoid the stress of sitting in traffic by using the Orlando public transportation system. With several different types of vehicles, the LNXS bus system accommodates the transportation needs of everyone wanting a break from crowded Orlando roads and highways. SunRail represents a diesel-electric train that offers free WiFi on a public transportation system connecting DeBary at the northern end and Poinciana at the southern end of the line.
Dining in Orlando, FL
Orlando is all about eating sustainable seafood. From corporate giants such as Red Lobster to family-run restaurants in the downtown district, you can find a seafood restaurant dedicated to preserving the populations of not only endangered fish species but also other fish species that require protection because of high demand. The recently unveiled Smart Catch program focuses its mission on adding more sustainable seafood to Orlando area menus.
Here are some of the highly rated independent restaurant operating in Orlando, FL:
Morimoto Asia
Frontera Coccina
Victoria and Alberts
Prato
Urbain40
K Restaurant and Wine Bar
SOCO
Seito Sushi
Tin & Taco
Woodlands
Artisan's Table
Chef Eddie's
Moving to Orlando Alone
Anxiety brought on by feeling lonely is a common emotional theme for people that perform moves. Moving to a major city that bustles like Orlando can exacerbate the feeling of isolation. Check out one of the dozens of Meetup groups that help new residents of Orlando become acclimated to their surroundings.
Moving the Family to Orlando
If Orlando attracts families from all over the world because of its entertainment options, what do you think your family will feel when they arrive to the city? Check out TripAdvisor to learn more about the myriad things for families to do in Orlando.
Moving to Orlando for Work
If you do not secure employment before moving to Orlando, research the salaries of the various business sectors that operate in the city.
Glassdoor
Payscale
Zip Recruiter
These sites offer promising job leads:
Craigslist
Monster
Indeed
Snag a Job
Are you planning to move to Orlando, FL anytime soon? Just fill out the form on this page using "CALCULATE MY MOVE" button and get quotes from reputable national and long distance moving companies. At 9Kilo Moving we offer nothing but the best for our clients.
Here's a link to our moving cost calculator page, which will help you get instant moving quotes and estimates.