Moving to Miami | 2020 Cost of Living and Relocation Tips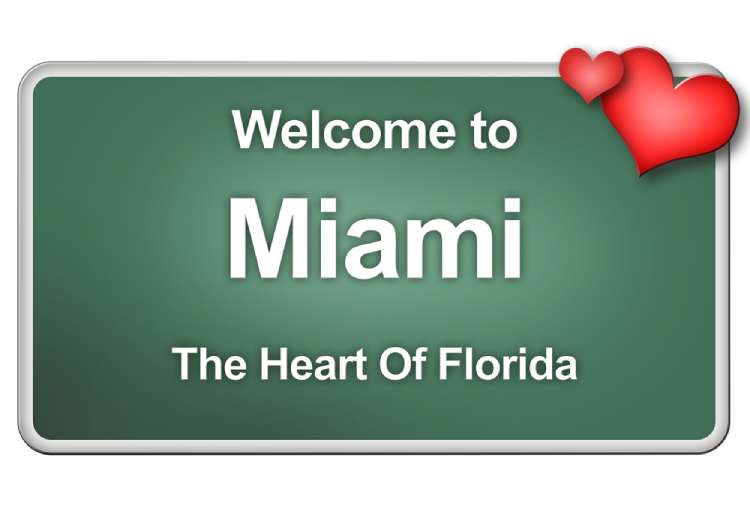 Beaches, restaurants, bars, and clubs make Miami one of the most exciting places to live on the East Coast. Aside from food and fun, the city is well-known for its roots in Latin culture. Miami has so much to offer its visitors and residents, and if you are thinking about moving to Miami, here's what you can expect from this world-renowned, Sunshine State city.
Must-Know Tips for Moving to Miami, FL
1. Outdoor Recreation is Popular
Miami features over 800 beautiful parks, including two national parks and endless stretches of pristine coastline. Picnicking, running, kayaking, fishing, boating, and swimming are popular activities in Miami. If you enjoy outdoor recreation, you'll love living in Miami. The parks serve as excellent venues for biking and nature observation, and many Miami residents enjoy going to events in these parks year-round. If you plan on moving into an apartment, you'll want to ensure there is storage available for your kayak, bike, and other outdoor equipment. If you don't have space, there are countless local businesses that offer these items for rent.
2. There's No State Income Tax
Outdoor fun isn't the only perk of living in Miami. If you decide to move to Florida, you won't have to pay state tax, but be prepared to file a federal tax return each year. State sales tax is six percent with exceptions for medicine and groceries. While Miami doesn't charge extra sales tax, you will pay an additional one percent local sales tax on all purchases in Miami-Dade County.
3. Be Prepared for Tourist Season
Unsurprisingly, Miami is one of the hottest destinations for tourists and spring-breakers. During peak times, you can expect to see increased traffic, busy beaches, and crowded parks. January through April is peak tourist season in Miami, so be prepared to leave earlier for work and plan your activities around traffic during these months if you decide to move to Miami. Plan your move to Miami for the end of the year so you can avoid tourists and check out all the local attractions without paying peak season rates.
4. Get Ready to Eat Your Heart Out
If you decide to live in Miami, you'll never want for new places to eat. Hundreds of restaurants in Miami open their doors each day to visitors and residents to serve them the best cuisines in the country. No matter what your taste buds fancy, you can find it in Miami. The city has every type of food you can think of, from Asian to American, but it's most well-known for Cuban food. Expensive restaurants aren't the only places to sample the best of Miami's culinary expertise. You can savor the heart of Miami at local diners, cafes, and food trucks without breaking the bank.
5. Art is Everything
Next to food, Art is one of Miami's most significant cultural highlights. Art Deco architecture is all over Miami, and the city's design district is by far the most popular attraction. After moving to Miami, be sure to make time to check out Art Basel, where modern and contemporary work from all over the world is showcased. The art district can be explored unguided, but the best way to experience Miami's architecture is by taking a group tour.
6. Watch Out for Weather
Florida is known for hurricanes, and Miami has seen severe storm damage in the past. If you decide to move to Miami, you'll need to create an emergency plan that you can implement in the event of a hurricane. Even after hurricane season is over, flooding is always a concern for Miami residents. Because the weather in Miami can be unpredictable and dangerous, you may have to evacuate your home, so you should be prepared for this if you decide to move to Miami. Keep emergency supplies on hand so you can stay safe during storms and pay attention to severe weather alerts. Miami is no stranger to extreme heat, so you may need to start drinking more water and wearing sunscreen every day after moving to Miami, especially during the summer.
7. Don't Rely on Public Transportation
While you may assume city-living means ditching your car, this isn't the case if you plan on moving to Miami. Unlike New York City, Miami doesn't offer an efficient public transportation system throughout the city. You may be able to take the transit to some destinations, but you'll most likely need a car to get to your office, the gym, and the grocery store. Also, be prepared for a longer commute if you are moving from a low-traffic area. Miami is notorious for heavy traffic, so allow yourself plenty of time to get to work.
8. Try Learning Spanish
Many of Miami's residents speak Spanish and English, so don't be surprised to hear it spoken wherever you go. Knowing the basics of Spanish will make it easier to get to know the city and the people, and you'll be able to understand what everyone around you is talking about once you've been exposed to the language for a few years. Living in Miami can be a culturally immersive experience. Even if you don't speak a lick of Spanish now, you can become fluent in no time with a little bit of daily practice.
9. Always Bring a Jacket
Any local will tell you that restaurants, theaters, bars, and office buildings are freezing inside. Miami's sweltering temperatures call for frosty interiors to help people cool off. If you don't want to spend your dinner date or movie night shivering in the cold, be sure to bring a jacket or sweater to combat the icy indoor temperatures. Of course, you'll be dying to peel your jacket off after taking a few steps back outside into the oppressive Miami heat.
10. Living in Miami is Expensive
Many Miami residents have to work two jobs to be able to pay their bills. Living in Miami prompts you to live a certain lifestyle, and many people choose to keep up with that. While the average cost of an apartment in Miami is $1,707 per month, rentals in less expensive parts of the city can be found for around $1,000 a month. The key to making it in Miami is to live within your means and find a job before you relocate so that your expenses will be covered. If you can't afford to go out clubbing, shopping, and dining every weekend, don't feel pressured. There are plenty of low-cost activities you can enjoy in Miami that are healthier for you and your wallet.
11. Winter Will Become Your Favorite Season
If you love snow, warm beverages, sweaters, and roaring fireplaces, Miami is not the place for you. However, if you dream of living in a place with endless summers where shorts and sandals work year-round, you've come to the right place. Miami's winters are warm and mild, with low humidity and temperatures that rarely dip below 70 degrees. If you're looking for heaven, November through April in Miami may be the closest thing.
12. Always Bring an Umbrella
Did someone say rain? No, the weatherman probably didn't tell you it was going to rain this afternoon, but you just arrived back to work after lunch drenched from head to toe. Rainstorms in Miami are unpredictable, heavy, and short. Always carry an umbrella, and don't be surprised if your plans get momentarily rained out. You may want to carry a towel in your car in case you get caught outside in the downpour.
13. Some Bars Never Close
Miami is the poster child for the saying, "It's five o'clock somewhere." If you love to party hard, there's no better place to live than Miami. Many clubs are open until 5 a.m., and one is open 24/7 every single day of the year. When you live in Miami, the fun never has to stop. If you love to work hard and play hard, you may find that you fit in quite nicely as a Miami resident.
14. Miami is an Extrovert's Dream
Miami is the place to be if you love community, friendship, and celebration. From colorful festivals to crowded clubs, people of all backgrounds enjoy celebrating and gathering together in this vibrant city. Miami culture is loud, opinionated, and expressive. While this can be a shock to some, you will find that it's very easy to make meaningful friendships in Miami, and there's always something fun to do with your crew.
15. Two is Better Than One
Speaking of friends, it's always a good idea to keep them close by, especially if you are out in certain areas of the city at night. Unfortunately, enjoying the thrill of the nightlife comes with some risks. You should avoid walking alone at night, especially if you are new in town and unfamiliar with the neighborhood. Some neighborhoods in Miami are best to avoid altogether, so be sure to cross them off your list when searching for a place to live.
Miami is an excellent place to live for those who love excitement, community, and warm weather. While the cost of living is high, Miami offers countless attractions for residents to enjoy, making it one of the most enjoyable places to live in Florida.