Moving to NYC | 2022 Cost of Living and Relocation Tips


VanLines Inc
Secure Storage
Easy Booking Process
Fully Trained Employees
GET QUOTE

Colonial Van Lines
Storage Services
Long-Distance Moves
Corporate Relocations
GET QUOTE

Moving APT
Vetting Process
Award-Winning
Available Nationwide
GET QUOTE
Our Take
Price
Rating
Minimum Shipment Size
Storage
Booking Deposit
Cancellation Policy
Quoting Options
Discounts

Best Overall Value


GET QUOTE

2+ bedrooms




Free 30 Days




10%

Free up to 72 Hrs

Phone / FaceTime / Text

Senior / Same day Booking

Best Industry Reputation


GET QUOTE

1+ bedrooms




30 Days




20%

Free up to 72 hrs

Phone / Facetime

Seniors Discount

Best Customer Service


GET QUOTE

1+ bedrooms







Free up to 72 hrs

Phone / Virtual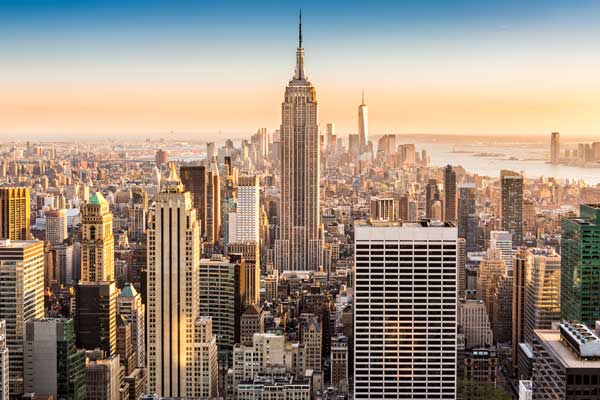 Moving To New York City? What to Know, What to Do & How To Do It
Moving to New York City is an exciting experience. No matter where you live, New York is largely considered to be the center of the world. Booming with culture, excitement, fast-paced living and the finest cuisine in the world, New York is the place to be for entertainment, opportunity and social connectivity.
Behind the glitz and glamour are hidden treasures, nuances and secrets that only New Yorkers know. Some are obvious and some are not. If you are moving to New York City or if you are considering moving to New York City, the below are essential items to consider, research and understand before setting foot in the greatest city on earth.
Neighborhood-dominant
New York City is filled with culture-driven neighborhoods that are accessible exclusively by walking. Blocks are not too long and you're able to get around fine on foot. More likely than not, you will be commuting by walking, subway, bus or bicycle. Because of this, you should become familiar with the 20 blocks surrounding the neighborhood you choose. Make sure to select an area with amenities that appeal to you since this will be mainly the section of the city you will experience during your time here. Luckily, most neighborhoods have a wide variety and selection of restaurants, bars and entertainment, so you are never far from anything at any time. However, establish your homebase and headquarters in a neighborhood that "Checks all the boxes" in terms of your specific needs and desires. Do your research – maps are readily available and you should make use of them since moving into a particular neighborhood is likely the biggest (and first) decision you will make when you move to New York City.
Unique experiences await
New York is filled with opportunity, both socially and professionally. There are any number of bars, clubs, museums, parks, theatrical performances, restaurants and late night entertainment available seven days a week, 365 days a year. The array of offerings range from the very mundane to the extremely exotic – and everything in between. No matter your preference, there will be something that suits your fancy. For those who are thrill seekers or are ultra exotic, we have what you're looking for. If you are not, consider it – New York is the place to be for many reasons and in many senses you don't know what you're missing until you give it a try. Step out of your comfort zone – that is what New York is all about.
Increase Your Speed
New York moves at a pace that is much faster than anything you have ever seen. The people talk faster, walk faster, drive faster, think faster and live faster. Traffic in New York City can be overwhelming and intimidating. Speaking to a New Yorker – if you are not from New York – can be a challenging experience. Learn to pick up the pace and move at the speed New York moves at. Do not stand on the sidewalk texting – get out of the way. People are walking to work early in the morning, in the middle of the day and late at night. This is not a place where people stroll – they move with a definitive purpose for a definitive reason. New York is where things happen and people that make it happen are moving 10 to 15 times faster than the typical person.
NYC Living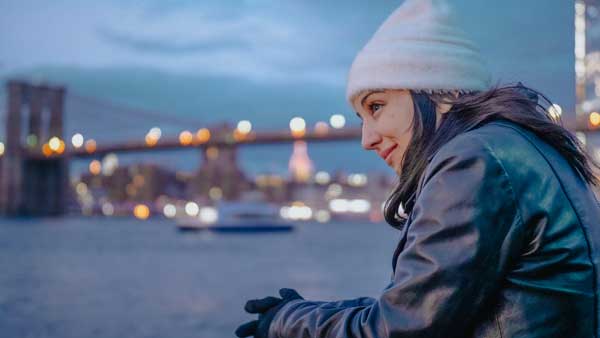 Living in New York is expensive. Because of this you should be aware of the different ways New Yorkers live in an effort to make it affordable and cut costs.
See also: 15 Cheap States to Move to
Communal Living
Many New Yorkers choose to take on one or more roommates. This helps cut down on the cost of rent. However, it will cause you to compromise on personal space and privacy. However, many New Yorkers do not mind because living in New York City is considered the most luxurious and glamorous way of life in the world. Choose your roommates wisely and make sure they are people you can get along with long-term.
Leases
Because New York sees so many transitory citizens, leases are not necessarily long-term. Take advantage of this. If you do choose a lease, see if you can get a month to month or six month lease. Keep in mind that if you have a roommate and they are on the lease with you, you will be responsible if your roommate does not pay the rent or suddenly moves out. It is important that you know and understand who you will be living with before you sign the lease.
Landlords
New York City landlords are notorious for failing to repair conditions that could be dangerous or may compromise your health. They sometimes do not respond at all and it might be necessary that you contact the department of housing and urban development. There are pro-Bono attorneys that represent tenants in the housing courts around New York City. Make use of them because they will be able to give you insight into your rights and remedies. In the event you do get a good landlord, consider yourself lucky. Many New York City landlords are only looking for maximum rent and Minimal investment of their time and money.
Getting around
Driving in New York City can be a frustrating experience. New York is not that big mileage-wise but there is so much traffic that going 1 mile sometimes can take you 45 minutes or an hour. That is why many New Yorkers who live in the city prefer to take public transportation. If you move to New York City it is more likely than not that you will be taking a train or a bus most of the time.
Subways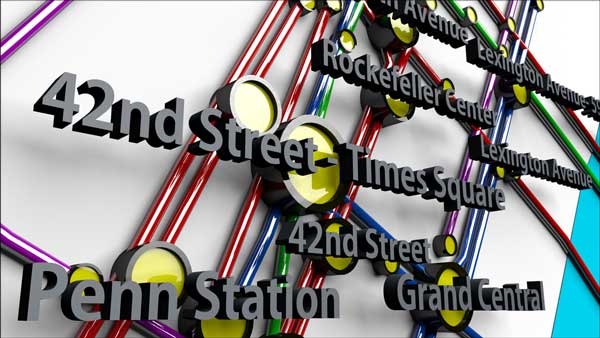 Subways connect four of the five boroughs. Staten Island has its own train system which is known as Staten island rapid transit. You cannot get to Staten Island using in New York City subway system. The only way to get to Staten Island is the ferry or by bus. This is something you should know before moving to New York. However, the other four boroughs are thoroughly interconnected by the underground subway. Become familiar with the different trains so that you may easily traverse the city. Subway is by far the fastest way to get around.
See also: NYC is the top-rated City in US to live Car-Free
Buses
Buses connect the five boroughs. They are not as fast as trains but sometimes they can be depending upon how far you are going and the circumstances of the day. Become familiar with the bus schedule and where you can get them because there are a number of different bus routes in the city.
Express Bus
Many people choose an express bus when traveling to work. The express bus only makes certain stops along its route. It is more expensive but is a faster option for people who need to get where they are going rapidly.
Taxi
New York City taxis still exist despite the advent of rideshare. You can hail a cab in the city the same today as you could 20 or 30 years ago. This is an option available but may be a little expensive when compared to the ridesharing companies.
Uber/Lyft
Rideshare has become a part of New York life. You can easily access these companies on your phone applications in New York just as easily as anywhere else.
Driving
As stated above, driving in New York City is sometimes pleasant and sometimes frustrating. Taxis routinely cut you off and the traffic can be difficult to manage. Most New Yorkers avoid driving at all costs and opt for public transportation.
See also: New York DMV Change of Address
Ferry
The Staten Island ferry is one of the oldest and most highly-regarded ways to get into and out of New York city. Departing from Staten Island and arriving in Manhattan in the downtown area by Wall Street, the Staten Island ferry is an approximate 20 minute ride that provides views of the Statue of Liberty. Many New Yorkers take the ferry into and out of New York City every day. However, many of them live on Staten Island and it is a very easy way to get into the city if you live there.
Living Loud
Be prepared for the sound of horns, car alarms and people partying at all times of the day and night. If you live here you long enough, it will eventually not even bother you. However, if you are coming from a place that is more reserved and quiet, this can be a bit of culture shock. New York City is in party-mode at all times and these sounds are routine. There's nothing you can do except get used to it and understand that it is part of the culture of the city.
People are rude, People are nice, People are honest
New Yorkers generally have very little time to accomplish their tasks during the day. Traffic, interruptions and distractions cause people to be pulled in many different directions. They may come across as rude to you but they truly are just strapped for time. However, New Yorkers are some of the most helpful and engaging people you'll ever meet. It is a mixed bag but you should expect New Yorkers to get right to the point and be very honest since time is crucial in New York City. Of course, You will encounter rude people – as you will anywhere – and New York probably has more of them than anywhere else. However, if you adjust quickly and get to the point yourself, you will see that New Yorkers will be more than happy to point you in the right direction if you don't beat around the bush.
Our food is the best
Dining in New York is a highlight of living in the city. From hot dog and peanut vendors on the corner all the way up to five star restaurants that overlook the entire city, there are options available for any taste and budget. Take advantage of the vast array of dining experiences and try them out. No matter what cuisine you prefer, there are at least 10–15 options available at any time on any given day. Furthermore, the options available probably are among the best in the entire world so do not miss out and indulge yourself in the best that New York City has to offer.
Parking
If you do choose to drive, parking in New York City is an odyssey. The streets are cleaned every few days and it will require that you move your car so that street sweepers can clean the streets and sidewalks. There are numerous parking rules in effect and reading the street signs is pivotal. If your car is towed, it will probably cost you at least $200 to have it returned. Parking garages are also very expensive and can cost you 50-$100 even for a few hours. This is the reason most people who move to New York sell their car and prefer public transportation.
Seek out the Suburbs
The areas that surround New York City are much different than the city itself. Westchester, Long Island and New Jersey are more geared towards suburban living. Seek out the suburbs and enjoy the difference in culture and experiences they offer which are different than the fast pace of New York City. Upstate New York is beautiful and there are various mountains, hiking trails and outdoor activities available to people who live in New York that want to get away for the weekend.
Boardwalks, beaches and parks
New York has boardwalks beaches and parks that offer the outdoor experiences while still remaining in the heart of New York City. Central Park is one of the most famous parks in the world. You can spend days on end in Central Park and still not see all of it. In the summertime, New York has beautiful beaches where you can spend the entire weekend on the boardwalk, engaging in healthy living where you can rollerblade, take a bike ride or simply take a stroll and enjoy the summer weather.
No matter your reason or purpose for moving to New York City, it is certain to be much different than where you live now. Expect a period of adjustment and take the time to become familiar with the different neighborhoods and offerings before you move to the city. It is important that you do this since the more you know about where you will be living the better off you will be. Expect the unexpected in New York City, from the people to the experiences to the food to the unknown. That is part of its allure and its appeal. The opportunities are endless and something is always going on – no matter the time of day. In all, living in New York City is what you make of it but the opportunity to make it fantastic and the most entertaining time of your life is readily available to those ready, willing and able to engage, explore and indulge.
Useful Resource: Best Moving Companies in NYC
Education
Top-Rated NYC Colleges
New York University, New York, NY
Barnard College, New York, NY
Yeshiva University, New York, NY
Cooper Union for the Advancement of Science and Art, New York, NY
The New School, New York, NY
Pace University, New York, NY
CUNY Bernard M Baruch College, New York, NY
CUNY Hunter College, New York, NY
CUNY City College, New York, NY
Top-Rated NYC Schools
Townsend Harris High School, New York, NY
Stuyvesant High School, New York, NY
Queens High School, New York, NY
Staten Island Technical High School, Staten Island, NY
Bronx High School of Science, Bronx, NY
High School Math Science and Engineering at CCNY, New York, NY
Brooklyn Technical High School, Brooklyn, NY
High School for Dual Language and Asian Studies, New York, NY
High School of American Studies at Lehman College, Bronx, NY
Brooklyn Latin School, Brooklyn, NY
FAQs about Moving to NYC
How much money should I save before moving to NYC?
Cost of living in NYC is among the highest in the nation. So, if you're planning to move from any part of the nation to NYC, you will surely need to have a decent amount saved up before you move. Now, depending on where exactly you are coming from to NYC, you will need at least around $7,000 – $9,000 ready in your pockets. This includes your basic moving costs and your one month sustenance costs (rent, utilities and transportation costs). If you do not have a secured job when moving to NYC, then you would probably have to save up a bit more before making the move to the Big Apple.
What salary do you need to live in NYC?
Ideally, an annual salary of at least around $40,000 is what you would need to live a decent life, in New York City. This figure is ideal for a single adult who is splitting their cost with a roommate for housing and utility costs. If you want to maintain a rather comfortable and satisfying lifestyle in NYC, then an annual salary of $50,000 and above, is what you would be needing.
Can I move to NYC without a job?
It's a known fact that living in NYC is genuinely expensive, especially if you're moving in from places like North Carolina, Florida or Georgia. So, if you do have a job to rely on when moving to NYC, it may just make your settling down process a bit easier. That said, moving to NYC without a job backup, is not an impossible task at hand. If you have a great deal of money saved, then it should be possible. Ideally, you should have enough savings to cover at least 3 months of rent, utilities and other expenses. If not, you will have to take up any job that comes your way here just so you can sustain yourself in New York City.
Is it hard to live in NYC?
Let's be honest. As the 7th most expensive city in the world and the most populous city of the United States, NYC can definitely be an overwhelming place for many to live in. Popularly referred to as the 'City That Never Sleeps', people in NYC are always on their toes and if you're someone who is used to a more relaxed pace of life, then you may find it a bit hard to adjust in the big city. But if the fast pace of life and the exorbitant cost of living won't be a big deal for you, it shouldn't be too hard for you to live in NYC.
How hard is it to find a job in NYC?
NYC is a bustling hub with job opportunities, so probably finding a job here is not going to be an extremely difficult task. What actually could be tough is finding a job that is in your preferred field. While almost everyone who comes to NYC is able to find a job for themselves, there are only a lucky few who can actually find work that they desire or enjoy doing. Those in the banking and finance industry can have better luck as compared to some others, all thanks to NYC being home to Wall Street!
How can I move to New York alone?
Before you move to the city, find a place to stay. While you're at it, look for a job in the sector you wish to be a part of. Account for your finances, see how much savings you have, note down all the possible expenses that would pop up with moving. If you're already working and your job doesn't allow you to have enough time to research, plan and organize, consider hiring a moving service provider.
Moving to New York alone is possible, but you need to factor in a whole bunch of things before you relocate. In case you don't manage to find a suitable place to stay in New York before the D-day, you could sublet or stay over at some friend's house. At least till you figure out the pricing and find a suitable flat.
Similarly, if you haven't had enough luck finding a suitable job, you will have to be prepared to take up all kinds of jobs that come your way. Again, having some form of savings is extremely essential here. Try using public transport or cheap ride sharing apps like Via, to save on transportation costs.
What is the cheapest city to live in New York?
Ilion, a town located near Seneca Falls, is considered to be the cheapest to live in New York. With the median home value of around $132,400 and average monthly rent around $800, it is not difficult to see why. To add to it, the Niagara Falls are also located close to Ilion, so weekend getaways are a fun affair when living in this small city which has a population of under 8,000 inhabitants.
What is the cheapest place to live in NYC?
If you're looking around for saving money on housing costs, then The Bronx and Staten Island boroughs shall help you out. Yes, you will find the cheapest place to live in NYC in probably the neighborhoods of these boroughs, and more specifically Bedford Park, Kingsbridge and Bronxdale. The average monthly rents here are around $1,900, which by NYC's standard is not bad. If you're looking for a cheap place to live near NYC, like say Manhattan, then Inwood and Washington Heights are some of the most affordable neighborhoods for you to consider.
Interesting: Where to Live in NYC in Your 30s