Where to Live in NYC in Your 30s
Our Take
Price
Rating
Minimum Shipment Size
Storage
Booking Deposit
Cancellation Policy
Quoting Options
Discounts

Best For: Transparent Pricing


GET QUOTE




30 days




Free up to 24 hrs




On site Estimate

Most Experienced Movers


GET QUOTE







24-hour video surveillance







Free up to 24 hrs

On site Estimate

Best Moving Reviews


GET QUOTE

No Minimum




30 days




10%




Free up to 24 hrs

1 Min Quote




Professional andTransparent


GET QUOTE

No Minimum




30 days Free







72 Hours




Phone / Text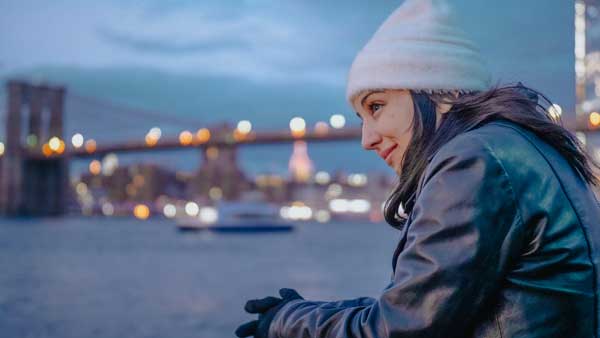 Now that your roaring twenties are done and you've settled into a more balanced and mature age bracket, it's time to take the next step and choose a place that speaks to you. However, you must have a good notion of what you're searching for in a home. Knowing your primary goal, whether it's peace and quiet, economic growth, or a kid-friendly neighborhood, will help you narrow down your search for the ideal home in NYC. So, to assist you in your hunt for a location to live in NYC in your 30s, we've put up a list of some of the top neighborhoods that cover all of the essentials.
Top 10 Best Neighborhoods To Live In NYC In Your 30s
1. Park Slope, Brooklyn
Your search for a well-rounded neighborhood that offers amenities for both kids and adults ends here. Park Slope, is a charming neighborhood in Brooklyn, with a variety of kid-friendly establishments as well as "me-time" locales for parents when their little ones are busy with their shenanigans. Remember those vintage-styled high staircases leading up to the apartments in How I Met Your Mother? You get to experience that vibe in this part of the city, which boasts of its historic architecture. Apart from that, if we list down the famous attractions in the neighborhood, the Brooklyn Museum, Brooklyn Conservatory of Music, and the Brooklyn Botanic Garden make it to the list.
Upside
The delectable restaurants and bars here are top-drawer and will leave you craving for seconds. Its close proximity to Prospect Park is also one of the major selling points.
Downside
The rent prices here run fairly higher than other US neighborhoods but if you compare it with median rents in NYC alone, it is almost at par.
Quick Facts
Median home value: $1,705,000
Monthly median rent: $3,650
2. SoHo, Manhattan
We've lost count of how many times the name of this neighborhood has featured in the lyrics of famous songs. One of the many reasons this place is on the radar of famous personalities is the high-end luxury it has to offer. And let's be real, you've worked pretty hard in your life to afford the kind of luxury you truly deserve, and what better place to turn it into reality than SoHo? From high-end luxury shopping stores to the greatest collection of cast-iron architecture in the world, this place oozes opulence. So, if you don't mind delving a little deeper into your wallet, you cannot go wrong with SoHo!
Upside
This neighborhood is as urban as it can get. There is no shortage of top-notch dining options for you to blog about. All in all, you are covered at all fronts when it comes to amenities and a lavish lifestyle.
Downside
The house rates in this part of the city are notoriously high and it shouldn't come as a surprise since SoHo ranks among the most expensive places to live in this city.
Quick Facts
Median home value: $2,865,000
Monthly median rent: $4,155
3. Silver Lake, Staten Island
If you like the idea of finding anomalies in theories or situations, Silver Lake is one such anomaly in the potion of New York City. The reason behind this is that the neighborhood is calm and offers you the kind of privacy and quiet you need, which is certainly the antithesis of living in NYC. The idea of spending your 30s in a fairly large apartment that overlooks lush greenery and a breathtaking view of the lake is something you can get behind in this neighborhood. You can feed your obsession for luxury activities by taking a swing at the area's golf course or hitting an ace at the Silver Lake Tennis Courts.
Upside
Compared to other neighborhoods in the city, you will be getting a good value for your money when it comes to renting or buying a house. The major reason behind this is that Silver Lake is known to have spacious apartments contrast to the general shoebox apartments found in NYC.
Downside
Considering Silver Lake's location, it could take you a while to get to other boroughs like Manhattan. So, be ready for a mini-trip every time you head out of this part of the city.
Quick Facts
Median home value: $175,000
Monthly median rent: $1,700
4. Kensington, Brooklyn
What is the one stumbling block to any relocation, regardless of whatever region of the country you choose? It's all about the crime rate! Even if the location offers features that you won't find in any other dimension, a high crime rate will cause you to reconsider your choices. The people of Kensington have one less thing to worry about in this aspect. Kensington residents enjoy a comfortable lifestyle without having to watch their backs every step of the way, thanks to a substantially lower crime rate than the average US metropolis. All in all, it is safe to say that living in Kensington will be an ideal option to enjoy your 30s!
Upside
74% of households being owner-occupied in this neighborhood, it is proof enough of the fact that residents come here for the long-haul and enjoy the amenities it has to offer. It is also home to a diverse population, which will make it easier for you to blend in should you decide to move here.
Downside
The pace of life in this part of the city is on the slower side of the spectrum. This serves as a nice contrast to an average day in the city that never sleeps.
Quick Facts
Median home value: $652,201
Monthly median rent: $3,375
5. Greenwich Village, West Manhattan
Remember the iconic apartment building from the popular show Friends? It is located in this fascinating neighborhood called Greenwich Village. Unlike Joey, who doesn't like the idea of entering the 30s, you can rest assured that living in Greenwich Village in your 30s is actually quite rewarding. If you are an art enthusiast and looking to give your creative side some wings, you will have the time of your life here. The art and music scene in this part of town is impeccable with architectural beauties and a Jazz vibe that will roll back the years.
Upside
The nightlife in this neighborhood is something worth checking out. If you believe in embracing the moment and experiencing new things, Greenwich Village is going to be a paradise for you.
Downside
The high home prices here don't make it easy for everyone to plan a move here.
Quick Facts
Median home value: $1,545,000
Monthly median rent: $4,230
6. Astoria, Queens
The list is incomplete without mentioning a neighborhood that welcomes your little ones with open arms. This place completes the holy trifecta of suitable livability, excellent schooling, and a multitude of playgrounds. Thus ensuring your kids grow up in the best environment without you having to worry about the bleeding wallet. While your little ones enjoy their time learning the ABCs of life in school, you will find tons of places to pass time. The neighborhood is home to great leisure spots like the Museum of the Moving Image, here you can feast your eyes and brain with insights into digital media. The Bohemian Hall and Beer Garden are other great spots here where you will find yourself satisfying your picnic cravings!
Upside
This family-friendly neighborhood's proximity to Manhattan earns itself brownie points in the location aspect. This neighborhood earned a position in Time Out's list of 10 coolest neighborhoods in the world in 2019.
Downside
The arts and culture scene here is not as popular as it is in the other parts of the city. So, on a normal weekend, you won't find yourself indulging in a myriad of recreational activities.
Quick Facts
Median home value: $928,110
Monthly median rent: $2,161
Also read: New York DMV Change Of Address
7. Riverdale, The Bronx
If you are planning to spend your 30s in a neighborhood that lets you have a breathing space while your kids are engaged in activities that keep them occupied, Riverdale is the place to be. Home to elite private schools like Horace Mann School, Ethical Culture Fieldstone School, and Riverdale Country School, your kids will have the best educational experience in this part of the city. When the opportunity to plan a quick outing presents itself, you can take your family to the famous Van Cortlandt Park or the Bronx Zoo!
Upside
Compared to the other expensive neighborhoods of this expensive city, Riverdale will feel like a breath of fresh air when it comes to owning a house around here.
Downside
Despite being a popular moving destination, Riverdale still has a thing or two to learn when it comes to being accessible by public transportation. You will need to board a combination of transit options to get here.
Quick Facts
Median home value: $366,200
Monthly median rent: $2,059
Also See: Best Long Distance Movers In The Bronx
8. Upper East Side, Manhattan
The 30s is a time when you enjoy the fruits of the long hours you put in when you started out years ago. Speaking of enjoyment, it doesn't hurt to have a good night's sleep at the end of the day to recharge your battery. But it could get a bit tricky finding a place to sleep in a city that never sleeps! Luckily, the Upper East Side in Manhattan serves as a silent knight for you. It ranks among the city's quietest areas, making it a perfect place for people seeking a respite from the city's nerve-wracking speed, which occasionally forgets to dial down the decibels. The house rates here tend to be a bit expensive but you cannot really put a price on sound sleep, can you?
Upside
Being an important part of the city of New York, it is no surprise that this neighborhood will have all kinds of amenities. The Museum Mile in this area has about 9 museums under its belt, enhancing the cultural and historical importance of the place.
Downside
The neighborhood ranks fairly low when it comes to nightclub scenes. But wait, isn't that what makes this part of the city a relatively quiet and peaceful place to live in?
Quick Facts
Median home value: $1,250,050
Monthly median rent: $4,245
Also read: Largest Cities In New York
9. Battery Park City, Manhattan
Once again, a Manhattan neighborhood makes it to the list and it is Battery Park City this time. With one-third of this area being parkland, your little ones will have absolutely no shortage of outdoor playing space in this part of the city. A family-friendly neighborhood, by all means, it also has two of the best public schools in all of NYC, namely PS 276 and Stuyvesant High School. Located right in the middle of the serene Hudson River and the tumultuous Financial District, this neighborhood offers the best of both worlds.
Upside
You will have plenty of options when it comes to recreational activities in Battery Park City. Its breathtaking waterfront views should be reason enough for people who find inspiration in scenic eye candies.
Downside
Being a popular tourist spot, thanks to the Financial District and World Trade Center, it tends to get a bit overcrowded during the day.
Quick Facts
Median Home Value: $855,010
Monthly median rent: $5,240
10. East Village, Manhattan
Now we cannot assure you that the thought of moving to this food paradise of a neighborhood did not cross our minds. Even a stroll through the area would seem like tracing your finger on a restaurant menu because there is mouthwatering-ready-to-be-devoured food on every corner! If you are a foodie at heart and want to experience your 30s on lip-smacking delicacies (which is the best way to live one's life), then look no further than East Village! In case you are having trouble deciding what eatery to start your food journey within this place, go for the Veselka, which has earned quite a reputation for itself.
Upside
Apart from the enticing food scene, this neighborhood is home to a diverse music culture like indie-rock, folk, and the blues.
Downside
Known for its lavish nightlife, East Village might not be the ideal place if you are moving in with your little ones here.
Quick Facts
Median home value: $910,000
Monthly median rent: $3,500
Conclusion
Choosing a home for the next two or thirty years necessitates considerable research and planning. The above comprehensive list may not cover all of the beautiful places this magnificent city has to offer you, but it does provide you with enough knowledge to make an informed decision.
See also: Best Moving Companies in NYC
In case you are planning to relocate outside of the State of New York, you should consider hiring one of these top-rated out of state moving companies for a smooth relocation.
FAQs On Where To Live In NYC In Your 30s
Which Is Better Brooklyn Or Manhattan?
If you are looking for a more residential and community-driven neighborhood, then Brooklyn trumps Manhattan in that aspect. Whereas, Manhattan clinches victory when it comes to a fast-paced lifestyle and access to world-class amenities.
Is Brooklyn Or Queens Safer?
Queens having zero of the top 20 most dangerous neighborhoods in NYC, is easily the safer one as compared to Brooklyn which has 8 such neighborhoods to its name.
Where Should I Move To In NYC In My 30s?
A city that never sleeps has a plethora of places you can choose to reside in – Astoria, Riverdale, Kensington, East Village, and Greenwich Village to name a few.
Also Read: 8 Best Neighborhoods in New York for Families | Moving From Los Angeles To NYC – Expert Tips & Advice| Moving From Philly To NYC – Expert Advice & Tips