Moving From Los Angeles To NYC – Expert Tips & Advice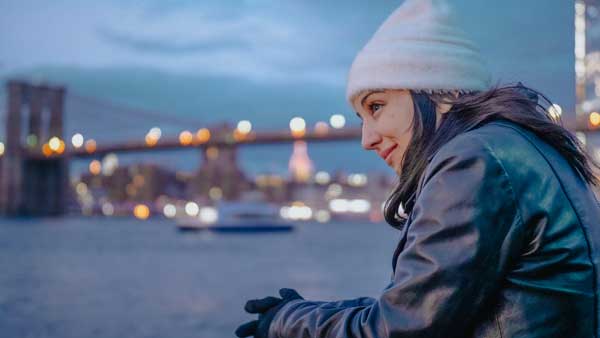 Moving from the country's second-most populous city to the country's most populous metropolis may be quite rewarding, contrary to popular assumption. To begin with, you meet new people from all walks of life, making you become part of the ultimate melting pot of cultures. A city like New York, which is known for its friendliness, will undoubtedly provide you with a decent taste of that experience. Without diminishing the many other reasons to call New York City home, here is a complete rundown of things you must know before the move.
Factors To Consider Before Moving From Los Angeles To NYC
Weather Conditions
Comparing the two cities based on climatic conditions, both have an almost similar footing in terms of warm weather. The former has a Mediterranean climate while the latter has a humid subtropical climate. The winters are when NYC takes the cake, or ice cream if we may. While Los Angeles very rarely experiences snowfall and freezing temperatures, NYC has a permanently long relationship with both.
Let's just say NYC likes to "live life on the extreme" at times when it comes to weather conditions. The summers here will make you sweat profusely while the winters will compel you to break a sweat in putting on those layers and oversized winter boots. To give you a little more insight with regards to the weather conditions, below is a comparison for the same between the two cities.
Here's the difference in temperature that you can expect during peak winters:
Los Angeles in January (the coldest month) – Average daily temperatures range from 48°F to 69°F.
NYC in January (the coldest month)- Average daily temperatures range from 28°F to 40°F.
In the winter tests, Los Angeles delivers comfortable temperatures while results in NYC winters are off to freezing temperatures. Fresh snowfall definitely makes the city magical for winter sports so you might not mind it despite the chilly weather conditions.
Here's the difference in temperature that you can expect during peak summers:
Los Angeles in August (the hottest month) – Average daily temperatures range from 65°F to 85°F.
NYC in July (the hottest month) – Average daily temperatures range from 71°F to 84°F.
Few Things To Bear In Mind About NYC Weather:
There is no shortage of snowfall in the city of New York and you will have plenty of days to flaunt your winter clothes collection. Your kids will have a gala time practicing their aiming skills in snowball fights.
Since the rain gods enter the NYC doors without knocking at any given time, you might as well carry an umbrella whenever possible.
When the warm weather period arrives in NYC, you might see that unpleasant relative called heatwave looking to ruin your day. So make sure you are in a cool environment at most times to keep its effects at bay.
Cost Of Living
This is the part that will pique your interest quite a bit as the city of New York is 4.3% less expensive than Los Angeles. Though Los Angeles wins the unofficial race with NYC to bag the highest cost of living, the real gold medalist here is you who decided to move to NYC. To give you further information about the housing-related aspects, here is an overview of the same in the two cities.
Buying A House
It is not easy to own a home in any section of the country. However, a silver lining is what keeps us going, and for you, that silver lining is the comparatively low property rates in NYC. It won't hurt to get sound sleep in a city that never sleeps knowing you saved a few bucks on that sweet enticing mattress in particular. To see just how much you'll be saving, check out the below comparison between the two.
Median Home Value in Los Angeles: $945,200
Median Home Value in NYC: $747, 321
Renting A House
Renting a house is one aspect where NYC leads the race as the rents in this city runs at a whopping $3,250 which is almost half the national average of $1,650. While rent prices in Los Angeles are still above the national average, it still stands a few levels below NYC at $2,675. The reason for such high prices in NYC is because a huge amount of people prefer renting a house here and as the demand goes up, the prices shoot higher.
Also See: Best U.S. Cities to Rent
Utilities
Speaking of the daily and monthly utility expenses in both these cities, you'll be splurging a bit more in NYC as compared to that in Los Angeles. To give you some numbers, your monthly utility (Heating, Electricity, Garbage, and Water) bill will read $211 while the same is about $30 less in Los Angeles at $181.
Stepping out for groceries? Here is what your expenses will look like: A gallon of milk will cost $2.50 in NYC while the same in Los Angeles is going to put you down $2.20. A carton of eggs, $2.35 in NYC and $2.05 in its counterpart. Getting that bread is a bit expensive too in NYC as the price for a loaf of bread here stands at $4.50 while the same will cost $3.75 in Los Angeles.
Also read: New York DMV Change Of Address
Job Market
NYC must have something to support to deserve the moniker "The City That Never Sleeps," right? Yes, it is the flourishing job market that it so proudly boasts of. Money gets money is what describes the market here best as the city basically spearheads the country's finance industry. You must have heard the words New York Stock Exchange or the NASDAQ a couple thousand times, maybe? NYC houses these two. With so much going on in the finance department, you can gauge that the city will definitely have its fair share of roots in the high-tech industry which is an obvious revenue-generating sector.
If we keep the authentic money talk aside and take a detour, the city's media and entertainment industry have quite literally made it to every household. Even the actors in their movies dream of living in NYC and earning a living which basically proves that the entertainment industry is another strong point in the city's economic arc. Fashion, real estate, and retail are a few other industries that keep the city's economy thriving. If you are on the lookout for a job in the Big Apple, refer to the below list of some of the largest employers here to get a headstart.
Some Of The Largest Employers In NYC Are:
JPMorgan Chase Co.
ABM Industries
Pfizer
Citicorp
PepsiCo
IBM
Genpact International
Verizon
Deloitte
Moving on to another critical factor that must not be overlooked at all costs: the unemployment rate. Using the national average of 4% as a benchmark, the unemployment rate in New York City is 7.6%, whereas it is 6.30 % in Los Angeles. In terms of numbers, both cities do not fare well in this regard. The reason for this is that both of these locations experience a big influx of people looking for work on a daily basis, making it a little tough to cope with.
Transportation
Speaking of transport services, the city of Los Angeles is blessed with an immense network of bus lines, light rail lines, and subways, all thanks to the LA County Metropolitan Transportation Authority (LA County Metro).
When it comes to transportation in NYC, the Big Apple delivers in a spectacular fashion by removing the need of owning a car around here almost entirely. Be it a short trip to the dentist or a long commute across the city, you can take the transport options available here. You can also opt to pedal across many parts of the city which makes getting around easier. Take a look at what is in store for you in terms of transport options in NYC.
MTA: If we were to point out a huge reason for why the city never sleeps then the Metropolitan Transport Authority would definitely be the one on whom the finger would land. Non-stop service for all days of the week is no small feat and the MTA excels at it. The agency provides bus and rail services across the city.
Commuter Rail: Easily the largest rail network in North America, NYC's commuter rail connects over 250 stations and about 20 rail lines, making it a common commute option for locals and tourists too.
New York City Subway: This one needs no introduction either as this rapid transit system is quite literally the city's lifeline.
Taxis: Availing of the services of a yellow cab will become a part of your daily routine if you choose to commute to work via road route. These taxis are cost-effective and readily available which makes your life a little less stressful around here.
Cycling: Although the city doesn't rank in the top bike-friendly cities in the country, it doesn't fall far back in the line either. With the state making constant efforts to make this city a bike-friendly place, the day isn't far when you'll be riding bikes more than taxis or even buses around here for that matter.
NYC's Strong Points
Metaphorically, you'll be blinded by the lights of the flashy Times Square area.
The city is a hub of high-tech industries, particularly Manhattan.
The city houses the world-famous Broadway Theater.
The Empire State Building!
The New York Public Library here is sure to give you Hogwarts vibes.
Top Neighborhoods To Move To In NYC
East Village, Manhattan
No list is complete without at least one feature of a place that is known for its food more than anything else. East Village in Manhattan is one such place in the city of New York. No matter what type of food style your tummy craves, be it continental or Italian, Indian or Chinese, you will find dedicated restaurants lined up here waiting to cook for you and enter your hall of fame of food list. Apart from the food scene, this neighborhood is known for its lavish nightlife, a hub for talented musicians, and the birthplace of punk rock!
Median home value: $910,000
Monthly rent: $3,500
Kensington, Brooklyn
A city known to have high-paying jobs is no stranger to people trying to rip that money off of hardworking people. What we mean by this is a threat to the safety of oneself and his belongings always loom over his head, particularly in a place that has a vibrant and lavish lifestyle. Safe to say that Kensington in Brooklyn borough will take that fear out of your mind owing to the low crime rate in this region. Though the housing and rent prices run a little on the expensive side, when the returns on that price tag is safety, we'd call it a fair deal.
Median home value: $652,201
Monthly rent: $3,375
Soho, Manhattan
Let's talk luxury, and by that, we mean luxury of the highest order! Acronym for South of Houston Street, SoHo is one of the top destinations where you will find celebrities chilling and shopping in high-end restaurants (no surprises here). Any and every food enthusiast will nod in agreement that the food quality in SoHo is one to die for. This is probably a no-brainer but the house rates in this neighborhood are off the charts and well, that is a price you pay for luxury.
Median home value: $2,865,000
Monthly rent: $4,155
Astoria, Queens
Coming to a well-rounded neighborhood that has quite possibly everything to offer, you cannot miss out on Astoria especially if you have little ones who can't wait to wreak havoc in open parks and playgrounds. The neighborhood has excellent schooling systems that will ensure your kids grow up in a suitable environment. The Museum of the Moving Image is something you might not want to miss out on as it takes you into a whole new dimension of digital media. All in all, if you are planning a move from Los Angeles to NYC with your family, Astoria should be on top of your list.
Median home value: $928,110
Monthly rent: $2,161
Upper East Side, Manhattan
Another Manhattan neighborhood that secures a position in this list is the Upper East Side region. A quiet oddity of a place in the hustle-bustle city of New York provides the calm and silence you might need from time to time. The amenities here are plentiful and the good night's sleep you get here is angelic. Ranking low in nightlife and happening scenes, this serene neighborhood will offer you a sense of tranquility as you start your new journey in NYC!
Median home value: $1,250,050
Monthly rent: $4,245
Also read: Largest Cities In New York | Where to Live in NYC in Your 30s
Things To Take Care Of When You're Moving From Los Angeles To NYC
Unless you are okay with a 42-hour drive for a distance of nearly 2,800km with all your belongings, we recommend you choose the wiser option of letting a professional moving company do what they do best and relocate your items in a safe and secure manner.
To ensure that a safe and secure process does happen, you need to get at least three moving quotes from various moving companies before you lock down on one.
It goes without saying that you will need to do a thorough background check on whichever company you choose. Check for their license, and whether they are properly registered by the USDOT or not.
This could probably be one of those times when you rely on others' words and their reviews and experience with the said company and their services.
Make sure you hire them well in advance as the surge prices are not something you might want to be associated with should it come down to a last-minute hire.
Los Angeles To NYC Moving Costs
You either get a job done at low costs which ticks the satisfactory check box or pitch in some extra bucks and get a professional to have your work done in a smooth manner. When it comes to moving, it is always advisable to choose the latter option. To connect the dots, your average move from Los Angeles to NYC would cost you anywhere in the range of $2,400 to $7,300. Further breaking down this cost, here is a summary of your moving expenses considering three different moving options for a 2-3 bedroom apartment:
Given the distance of 2,800 miles, it is safe to say that you are bound to incur such costs. However, you can always cut down these expenses by implementing various cost-effective methods like planning the move well in advance, starting the moving planning process with a solid budget, and moving during off-peak season among others.
Conclusion
The Big Apple might keep the doctor away but it will surely pull you in its hypnotic vibe and vibrant culture. A city so full of life, it is difficult to pass up on the opportunity to spend a decent amount of years and soak in whatever this amazing city has to offer. So, go on and make those final calls for your moving process and find a place in NYC at the earliest!
Also See: Best Moving Companies in Los Angeles, CA
FAQs About Moving From Los Angeles To NYC
How Much Does It Cost To Move From LA To NYC?
An average move from LA to NYC would see you spill about $2,400 to $7,300. However, this cost may depend on several factors such as the exact moving location, the services you avail of, the cargo space your belongings occupy, etc.
Is It Cheaper To Live In LA Or NYC?
Strictly speaking in housing terms, Los Angeles is about 4.3% more expensive than NYC. Whereas, rent and utility-wise, NYC is on a slightly more expensive footing than Los Angeles.
Is New York Worth Moving To?
If you can afford the high cost of living that New York has, there is no better place to move to. It has everything from nightlife to work opportunities which makes it an ideal moving destination for many.
See Also: Moving to NYC | Moving from Boston to NYC – Expert Tips and Advice | Moving From Philly To NYC