Moving from Boston to NYC – Expert Tips and Advice


VanLines Inc
Secure Storage
Easy Booking Process
Fully Trained Employees
GET QUOTE

Colonial Van Lines
Storage Services
Long-Distance Moves
Corporate Relocations
GET QUOTE

Moving APT
Available Nationwide
Award-Winning Movers
Extensive Vetting Process
GET QUOTE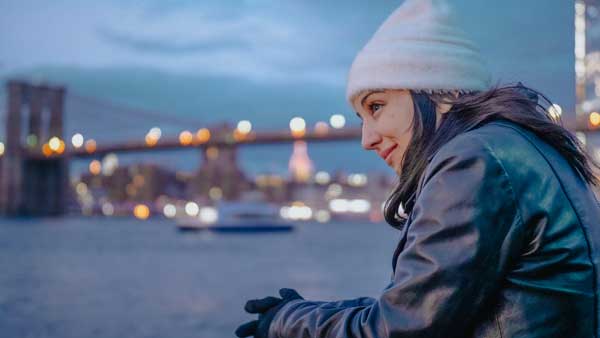 Be honest with yourself, at least once in your lifetime, you may have come across a tee that read "I Love NY". The fact that the answer is most likely in the affirmative is proof enough of the popularity of the state of New York. A lot of that love is directed towards a city with the same name, New York City. Since we don't want to put forward our claims based on a t-shirt quote for your move from Boston to NYC, here is an extensive overview substantiating why it's so easy to fall head over heels for New York.
Factors To Consider Before Moving From Boston To NYC
Weather Conditions
Starting off with weather conditions in both these cities, Boston has its share of humid subtropical and humid continental climate conditions, which it keeps oscillating between. On the other hand, NYC is content with just a humid subtropical climate for the most part.
Both are blessed with cool oceanic currents that help the bustling nature of cities turn down a bit temperamentally. If you ask us for one then a song of ice and fire is a good unofficial description we could attach to NYC weather. The reason is very obvious that the city has its fair share of hot weather phases and bone-chilling winters. To give you a swift overview of the weather in the two cities, here is a quick overview of the same.
Here's the difference in temperature that you can expect during peak winters:
Boston in January (the coldest month) – Average daily temperatures range from 23°F to 36°F.
NYC in January (the coldest month)- Average daily temperatures range from 28°F to 40°F.
Here's the difference in temperature that you can expect during peak summers:
Boston in July (the hottest month) – Average daily temperatures range from 63°F to 77°F.
NYC in July (the hottest month) – Average daily temperatures range from 71°F to 84°F.
Few Things To Bear In Mind About NYC Weather:
NYC receives abundant snowfall over the course of the year making it an ideal time to shine those skiing boots and get them ready for winter activities.
During the transition months which are March, April, September, and October the temperature could constantly be switching from humid to freezing cold. It's best to build your wardrobe accordingly to deal with fickle weather in NYC.
Cost Of Living
Let's be real, you'll be breaking the bank no matter where you live in New York City or Boston for that matter. While New York City ranks among the top 10 most expensive cities in the world, Boston isn't too far off being among the top 1% expensive cities. So, a move from Boston to NYC will see you pitch in extra bucks on almost all fronts. Living in New York City will be 9% more expensive than in Boston. To give you a breakdown of the costs you'll be bear here, refer to the below comparisons.
Buying A House
Unless you are okay with spending a fortune on owning a house, we suggest you skip this section of the article. The skyrocketing house rates in both these cities make it difficult to own a decent spacious home. To give you a digit picture, here's a rundown of the same in both the cities.
Median Home Value in Boston: $710, 670
Median Home Value in NYC: $747, 321
Renting A House
While owning a home is considered the best option in the long haul, renting an apartment in New York City is more preferred. Considering the national average rent of $1,650, you'd be splashing a pretty good amount of money in both these cities. But if you like even a tiny glimmer of hope in tough situations, you'd be pleased to know that the house rents in New York City are a bit lower than in Boston. Renting in the former city will cost you about $3,250, while the same will cost you around $3,560!
Utilities
It all comes down to what your everyday costs will look like, irrespective of the place you choose to live in. If we talk about the monthly utility (Heating, Electricity, Garbage, and Water) bill, it will cost you somewhere close to $200 in Boston and about $210 in NYC.
Speaking of groceries, for a loaf of bread, you'll be paying $3.65 in Boston, while the same will cost you $4.35 in NYC. Buying a carton of eggs in the Big Apple will cost around $2.35 whereas you'll be spending $1.95 for the same in Boston. A gallon of milk, $2.07 in Boston and $2.50 in NYC.
Healthcare is something where the costs are relatively higher in Boston than in NYC. While healthcare costs in Boston are 35% higher than the national average, NYC has 15% higher rates than the national average.
Job Market
New York City has a supreme edge over other cities in the country if we talk about the finance industry. It houses Wall Street which is home to two of the largest stock exchanges in the world, the NASDAQ and New York Stock Exchange. Safe to say, there's good money around here! Silicon Alley, a place in southern Manhattan is a hub for all high tech industries which in turn help the city's economy reach new heights.
Another popular and thriving economic arm of the city is the media and entertainment industry. No matter which part of the world one lives in, the name New York City will always ring a bell and that proves the city's reach. Rightfully earning itself the title of the media capital of the world. A few other industries that help this city's economy are tourism, retail, fashion, and real estate. So, if you are looking for job opportunities in the city, consider the following companies in your search.
Some Of The Largest Employers In NYC Are:
Deloitte
IBM
JPMorgan Chase Co.
PepsiCo
Citicorp
ABM Industries
Verizon
Pfizer
Genpact International
The zest masks the bigger issue that is the unemployment rate in the city which stands at 7.6%, almost double the national average of 4%. Boston on the other holds a firm ground with an unemployment rate of just 3.3%. To conclude this economic section, let us take a look at what the median annual income in both these cities looks like.
Median annual income in Boston (According to Payscale)- $81,000
Median annual income in NYC (According to Payscale) – $82,000
Also read: Largest Cities In New York
Transportation In NYC
Moving in and around the city of Boston is less of a hassle majorly because of the Massachusetts Bay Transportation Authority. This agency makes sure the residents of the city have all the options readily available to them. Be it the subway, bus services, ferries, or short-distance rails, it has got it all taken care of.
Speaking of the "City That Never Sleeps", NYC owes a lot of credit to its robust transportation network for helping it earn that name. Ted from How I Met Your Mother once said, "Who needs a car in New York City anyway?" and that holds absolutely true. Take a look at the below list of commute options in the city and you will realize why every NYC resident agrees to what Ted says.
MTA – The Metropolitan Transportation Authority serves as the city's lifeline as it provides 24-hour uninterrupted services 7 days a week. The services include rail and bus services across the city.
New York City Subway – Connecting lose to 472 stations, you will find yourself availing of the services of this rapid transit system the most. The average cost of a single subway ride will cost you around $2.75.
Roosevelt Island Tram – This cable car ride serves as a good alternative to the regular bus and rail service in the city. The fact that you get a good aerial view of the city only adds to the fun. The fare is also priced at just $2.75 each way.
Taxis – If one day you wake up not knowing which part of the world you are in and all you see is a long line of yellow or green taxis from the window, chances are it's NYC! You'll be surprised to know that a normal taxi in NYC will cost you less than Uber or any other private taxi service.
Staten Island Ferry – Running its operations from Staten Island to Manhattan, it is the busiest ferry service in the entire country. The average trip by this mode takes about 25 minutes to get completed.
Cycling – Despite the huge influx of people regularly, NYC is making efforts to ensure that it remains a bike-friendly city. The city also hosts the Five Boro Bike Tour – a recreational cycling event on the first Sunday of May every year.
NYC's Strong Points
Fast-paced life.
Home to the iconic Broadway Theatre District.
World-famous museums.
Extravagant nightlife.
Countless tourist attractions.
Top Neighborhoods To Move To In NYC
Kensington, Brooklyn
The last thing you'd want after a long tiring day at work is to worry about the safety of your belongings. What we mean is a neighborhood with a low crime rate is what you would seek in the city of your dreams which ironically is also a city that doesn't sleep. Kensington is one such neighborhood that checks all those boxes and provides a safe environment for you to reside in. That being said, we don't recommend keeping your house doors wide open for anyone and everyone to pry.
Median home value: $652,201
Monthly median rent: $3,375
Silver Lake, Staten Island
If Pete Davidson couldn't convince you about the calm and pleasant lifestyle of this neighborhood in the movie The King Of Staten Island, let us try a hand at it. In a city that advances at a breathtaking speed, Silver Lake actually lets you take a breath and enjoy a relatively calm pace of life. The greenery around only adds to the serene atmosphere and enhances your overall lifestyle around here. So, if you like to maintain a proper hustle-bustle work to calm life ratio, then Silver Lake is the place for you!
Median home value: $175,000
Monthly median rent: $1,700
Midtown Manhattan
If we were to jot down all the impressive things this part of the city offers, it could take a while to reach the end of it. To give you an overview of things around here, it is known as the world's largest central business district and has the correct blend of neck-breaking skyscrapers and lush greenery. You should also know that it is also home to the world-famous landmark, Times Square. It is also a paradise for method actors and performers since the Broadway Theater District finds itself here.
Median home value: $1,151,000
Monthly median rent: $4,075
Tribeca
One of the most popular and also the most expensive sides of New York City is the Tribeca neighborhood. The loft-style apartments and exquisite art scene have been one of the reasons for this area's meteoric rise in popularity. The Tribeca Film Festival which has been successfully held annually for 20 years now, is a popular mass gathering for artists and their works from around the globe. You can expect your tastebuds to get a habit of extremely elegant dishes on a regular basis, thanks to the high-end restaurants here.
Median home value: $3,776,000
Monthly median rent: $5,500
East Village, Manhattan
If you are one who doesn't like to compromise on the food front at all, East Village will be your partner in food crime. You will find more restaurants lining up the streets than trees at times. From one high-end eatery to another, you'll find yourself munching on some of the best delicacies you've ever had in your life. If you can stomach the high cost of living in this place, there is not better place than East Village for the foodie in you.
Median home value: $910,000
Monthly median rent: $3,500
Things To Take Care Of When You're Moving From Boston To NYC
Since the distance separating Boston and NYC is only about 215 miles, you can opt for a DIY move if you think you can pull it off without a hassle.
Though hiring a full-service moving company has its own perks. You won't have to worry about the safety of your belongings for starters. It goes without saying that you need to do proper research on the company's background before availing of its services.
Get three moving estimates at the very least from multiple moving companies to get an idea of what the current market rates are.
To avoid last-minute surge prices, hire a moving company well in advance which will also give you the option of flexible moving dates.
Boston To NYC Moving Costs
Since a move from Boston to NYC is a local move of about 215 miles, it won't cost you a fortune on moving costs. Your average moving cost from Boston to NYC should put you down anywhere from $970 to $1,300. This cost may vary depending on various factors like the exact moving location, the services you have availed of.
To further save on moving costs, make sure you have a robust moving budget in place that will keep your spendings in check. If you opt for a DIY move, planning the routes while factoring in the weather conditions and time of the move can really help you save on gas money.
Conclusion
Living in NYC is a dream for many and if you are among the fortunate ones who can actually live that dream, there is nothing better than that. The city has a vibe of its own which will immerse you in it before you know it.
FAQs About Moving From Boston To NYC
How Much Does It Cost To Move From Boston To Nyc?
An average move from Boston to NYC will cost anywhere near $970 to $1,300. However, this cost may swing towards the expensive or the cheaper extreme depending on a number of factors.
Is Boston Cheaper Than Nyc?
NYC is 9% more expensive than Boston, it does make up for that difference with the amenities it has to offer.
Where Is The Most Expensive Place To Live In The Us?
The crown for the most expensive city in the country is currently held by New York City and it has been the case for quite some time now.
See also: Moving from Boston to Florida | Moving From Boston To Chicago | Moving From Los Angeles To NYC | Moving From Philly To NYC – Expert Advice & Tips