Moving From Philly To NYC – Expert Advice & Tips


VanLines Inc
Secure Storage
Easy Booking Process
Fully Trained Employees
GET QUOTE

Colonial Van Lines
Storage Services
Long-Distance Moves
Corporate Relocations
GET QUOTE

Moving APT
Vetting Process
Award-Winning
Available Nationwide
GET QUOTE
Our Take
Price
Rating
Minimum Shipment Size
Storage
Booking Deposit
Cancellation Policy
Quoting Options
Discounts

Best Overall Value


GET QUOTE

2+ bedrooms




Free 30 Days




10%

Free up to 72 Hrs

Phone / FaceTime / Text

Senior / Same day Booking

Best Industry Reputation


GET QUOTE

1+ bedrooms




30 Days




20%

Free up to 72 hrs

Phone / Facetime

Seniors Discount

Best Customer Service


GET QUOTE

1+ bedrooms







Free up to 72 hrs

Phone / Virtual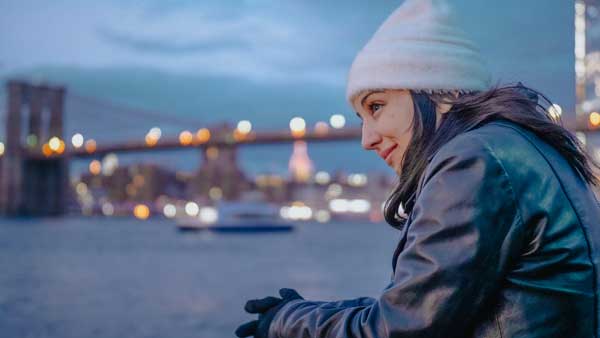 With a breathtaking skyline, a rich history, and plenty of entertainment options sprinkled with a 24 hours lively vibe, without a doubt the city of NYC can be considered a dream for many. The city also holds a special place in the hearts of kids who grew up admiring it through various iconic movies, books, or music in pop culture.
The shift from the historically rich Philly to the bustling street of NYC is exciting but can get overwhelming if you don't prepare well and this is where we come in the frame. To save you from meeting unexpected situations and exclaiming "Oh My God" like Janice from FRIENDS, we've prepared an in-depth list of everything to know about moving from Philly to NYC.
Factors To Consider Before Moving From Philly To NYC
Weather Conditions
When you are moving from one state to another you might have to account for the different weather temperatures and the time it takes to get used to. But the great news is that both Philly and NYC weather conditions resemble each other in a stark manner. It is not a surprise since afterall, New York and Pennsylvania share state borders.
As you might be used to the extremely cold months in Philly, New York is not gonna be any different. You don't have to go build a winter wardrobe as you might already possess all the winters essentials. Now winters in the Big Apple last for 3 months starting from the month of December and staying till March. NYC experiences similar temperatures so that will be great for you.
Here's the difference in temperature that you can expect during peak winters:
Philly in winters – Average daily temperatures range from 27°F to 41°F.
NYC in winters – Average daily temperatures range from 29°F to 40°F
The Summer season is hot and long in both cities lasting for roughly 4 months, starting in May and ending in September. It remains comfortably hot with temperatures rarely hitting or crossing over 90°F .
Here's the difference in temperature that you can expect during peak summers:
Philly in summers – Average daily temperatures range from 69°F to 86°F
NYC in summers – Average daily temperatures range from 71°F to 84°F
Cost Of Living
Gotham City can be pretty intimidating when it comes to the high cost of living as it is also the highest in the entire country. As compared to Philly, be prepared to spend a lot more on small to big things because NYI is not cheap in any area that contributes to your overall cost of living. The high median income of the city can be a relief to manage the cost of living but here is a detailed breakdown for you to have a better understanding.
Buying A House
Buying a house is a big dream for so many of us but when you decide to move to NYC, know that it will become a lot more difficult to make this dream a reality. The median home price for a place in Philly is around $242,500 while in NYC, it's almost 3 times more at $746,354. On the bright side, you can probably get more affordable places in the suburban areas.
Renting A House
The monthly home rent for an apartment in Philly is $1,812 while in NYC, you will need to pay almost 3 times more rent as the median monthly rent is a whopping $4,265. Though rents can fluctuate greatly depending upon the neighborhoods and apartment size.
Utilities
According to the data from Numbeo, the utility cost will be expensive in NYC as compared to Philly. For basic utilities like water, electricity, heating, cooling where you were spending $159.10 in Philly, now you will need to spend $162.82 in NYC. 1 liter of milk will cost you around $1.19 in NYC while you were paying $1.11 in Philly. Restaurants in NYC will be 30.19% more expensive as compared to Philly and you will be spending overall 19.03% higher on your overall groceries.
Also read: Best Moving Companies In Philadelphia
Job Market
Home to The Wallstreet, where some of the largest U.S. brokerages and investment banks are located along with the New York Stock Exchange. It must not be a surprise by now that the thriving job market is one of the most pulling factors for crowds constantly relocating to NYC. New york city has ample employment opportunities with financial services, banking, and healthcare being some of the top industries.
You will also find many opportunities in the education and academic sectors, professional and business services, retail trade, and manufacturing. The market is certainly competitive but if you have the right skills and manage to be at the right place at the right time, you will be able to get a high-paying job. Here are some of the top employers in the Big Apple for you to check:
ABM Industries
Citi Group Inc.
Alcoa Corporation
American Express
Deloitte
JP Morgan Chase & Co.
The average annual income is NYC is also $65,904, which is pretty good in comparison to Philly which stands at roughly $60,000.
Transportation
The city of Newyork is one of the most populous cities in the U.S.A hence it is well connected in terms of modes of transportation, especially air transportation. The Big Apple has 3 airports in it with John F. Kennedy International Airport (JFK) being the primary international airport.
NYC also has a very complex public transportation system due to which you may never find the need to have a car to get around. All thanks to the systems run by the Metropolitan Transportation Authority (MTA). The MTA is practically in charge of the city's bus and rail system. You also have the extensive subway network in NYC is functional 24 hours and is one of the most preferred modes of transportation for many Newyorkers.
Just make sure to purchase a metro card with a minimum value of $5.50 as soon as you relocate because it is the first step to accessing the bus and subway services. You can also hop on a public bus which is environment-friendly since most are electric. The interesting part about New Yorkers is that they prefer to walk most, even to comparatively longer distances because of the rush hours and insane traffics.
NYC's Strong Points
NYC is one of the most creative and vibrant cities in the entire USA.
You will never run out of entertainment options while in the city.
The city has some of the most creatively stunning neighborhoods.
NYC has great food culture.
There are plenty of historical monuments, museums, and parks in the city.
NYC has the greatest skyline which can be adored in its full glory from the Skyscraper Museum.
Also See: Where To Live In NYC In Your 30s
Top Neighborhoods To Move To In NYC
Gramercy Park
Named after the private, gated, and beautiful Gramercy park, this neighborhood is a perfectly balanced one. It allows you to enjoy the chaotic vibe of NYC but at the same time has a couple of peaceful corners. In its essence, it is a residential neighborhood with history oozing through its bars, modern and contemporary restaurants. It is home to concert venues like Irvin plazas that host wonderful events to keep you hooked. Being an upscale neighborhood the prices will be on the high end. You might also be able to notice many celebrities casually strolling through the park at times. Sounds pretty fancy and fun place to call home, right?
Median Home Value: $1,100,000
Monthly Rent: $4,200
Upper West Side
Upper West Side is an upscale neighborhood with residents having high-profile jobs in the commercial areas of lower Manhattan and Midtown. It is a perfect neighborhood if you are into performing arts or are an admirer of it because Lincoln Center is located here. The center is known to provide a platform to various performing-arts institutions like the New York City Ballet and Metropolitan Opera. The American Museum of Natural History is also located on the Upper West Side. It is a lively neighborhood with various restaurants and pubs. You will find something or the other to keep busy. It is also pretty safe and has a low crime rate.
Median Home Price: 1,600000
Monthly Rent: $4,100
Greenwich Village
If you ever wondered where the legendary FRIENDS apartment was located, it was right here in this area called the Greenwich Village. The neighborhood has an LGBTQIA+ friendly vibe and you can witness the rainbow flags around here in support of the community. Greenwich Village also has the New York University buildings so you will encounter many students mingling. Definitely has vibe that attracts those young at heart. If you enjoy exploring, food, and arts, some of the most happening eateries are also located in this neighborhood. There are also plenty of off-broadway theatres and Jazz clubs among other entertainment oppportunities.
Median Home Value: $1,500,000
Monthly Rent: $4875
Murray Hill
An affordable, inclusive, and vibrant neighborhood, Murray Hill is located on the east side of Manhattan. With the majority of students and Indian residents living in the area, Murray Hills has a range of Indian restaurants. Each offering one of the most diverse and mouthwatering food scenes for you to devour. Not just the delicious food scene, Murray Hill also has three big hospitals, beautiful parks for locals to have a good time. The pretty East river situated here is a great place to hangout. Due to its affordability and crowd, it will be a perfect place for young professionals, students, and new families to start their lives.
Median Home Value: $835,000
Monthly Rent: $4,548
Great Kills
Located on the South shore of Staten Island. Great Kills is a great neighborhood that will not kill your bank account. It is a perfect place for families with kids because it offers you a perfect blend of urban comfort and suburban simplicity. Great Kills has wonderful social scenes with many coffee houses, restaurants, and bars. The place also enjoys great access to public transport systems. You will also find many Karate clubs, Chinese take our centers and health clubs. To put it simply, Great Kills has everything a family needs including decent schools and friendly neighbors.
Median Home Value: $619,000
Monthly Rent: $2163
Things To Take Care Of When You're Moving From Philly To NYC
The traffic in NYC will be insane so get habitual of walking a lot.
Instead of having a car in the city, public transportation should be your way to go because the space will be congested in the Big Apple and you will be spending a lot of money just to get stuck in traffic.
Buying a house in NYC can be a far-fetched dream because of the sky-high home prices.
The overall cost of living in NYC will be higher than in Philly and it won't be by a small margin.
The City that never sleeps can give you sleepless nights because of its high tax rates and separate city income taxes.
Philly To NYC Moving Costs
The distance between Philly and NYC is roughly 98 miles and the journey to you new home will take you roughly 2.5 hours. Considering the move is less than 100 miles, it can be considered a short-distance move. However, you must note that you will require movers that have trucks licensed to drive outside state lines. Speaking of the costs, on average you should expect a quote of $1642 to $2400 for a full-service move. If you choose hybrid options, you could possibly bring the overall costs down. Do note that this is just an average. The quote you receive will vary depending on several factors like the exact distance, number of movers you need, and most importantly the kind of services you avail.
You may refer to our Moving Cost Calculator to help you calculate your cost of moving.
Conclusion
You are moving towards a better and more expensive life. So whatever may be the reason behind your move, if you have read so far we are assuming it's pretty much on the cards that you are moving from Philly to NYC and we wish you well.
It is going to be a short-distance move but don't underestimate the work that comes along. So get the help you need by having professional movers with you. Hiring a moving company can look intimidating but with the right research and planning, it can be proven as the wisest decision that will help you have a smooth moving experience.
FAQs About Moving From Philly To NYC
Is NYC Or Philly Safer?
You are moving to NYC so you should be pleased to know that in spite of it being one of the biggest and most crowded cities, it is still comparatively safer than Philly which has one of the highest crime rates in the entire U.S.A. As per the data from NeighborhoodScout, the violent crime rate of Philly is 9.82 while NYC is at 5.8. The national average is at 4.
See Also: 10 Safest States in the U.S.
Are Taxes Higher In NYC Or Philadelphia?
NYC has higher tax rates than Philly. The state income tax of Philly is at 3.07% while in the bracket of 4% to 10.9% in NYC. The Big Apple also has high sales. Sales tax in Philly begins at 4%, however it begins at 6% in NYC.
Is Philadelphia Cheaper Than NYC?
Almost every American city is cheaper than NYC because it is one of the most expensive cities in America due to its sky-high real estate prices. To give you a fair understanding, comparatively, The Big Apple is 85.0% more expensive than the city of Philly in terms of housing.