10 Safest States in the U.S.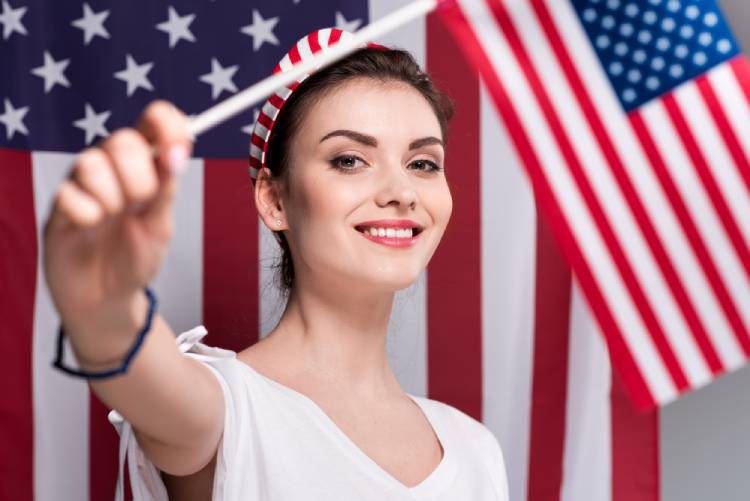 Before you decide to call a city or state your future home, it's only natural to do a background check on different aspects. You would have to do a good deal of homework on the city's healthcare options, education systems, job prospects, housing costs and crime rate to determine how livable a state is. Among all these factors, the safety of a region in particular is like the Achilles' heel. Sure, a state may cross off all the right boxes for you, but the matter of safety could result in the downfall of all the perks it offers.
The main reason for this is that when you choose a new home, you want to be able to let your guard down for simple pleasures like walking around in your neighborhood. Or for that matter, jogging in a park. A city or state with a good safety rating is just more appealing. You won't even have to constantly worry about your children stepping out in the front yard. Rightly so, safety is a major concern and a priority for those thinking of relocating.
So we went ahead and created a list for you to discover the top 10 safest states in the U.S.
Things to Know About the Safest States in America
Before we go ahead, we'd just like to mention that all states are huge in size, and declaring that a whole state is overall safe is more or less an unfair blanket statement. This is because there will always be neighborhoods to avoid even if a state is safe.
It's true that the states below have a higher percentage of localities that are truly recognised for safety. But keep in mind, each state on this list has its own pockets of some not so safe blocks or neighborhoods. What we mean is that you would still need to take the necessary precaution that you would normally take.
In other words, it is necessary to take this list with a pinch of salt, since in reality there isn't a spiderman fighting crime off the streets at all times. That being said, you're probably still curious about the top 10 safest states in the U.S, so let's get to it.
Do Note: The below list is actually compiled after referring to statistical data and studies done by WalletHub (a personal finance website). All 50 states were measured against each other based on around 53 metrics such as financial, road, workplace and residential safety along with emergency preparedness. The states below have scored well when judged based on all 53 aspects, and hence make it to the top.
The Top 10 Safest States In The U.S.
1. Maine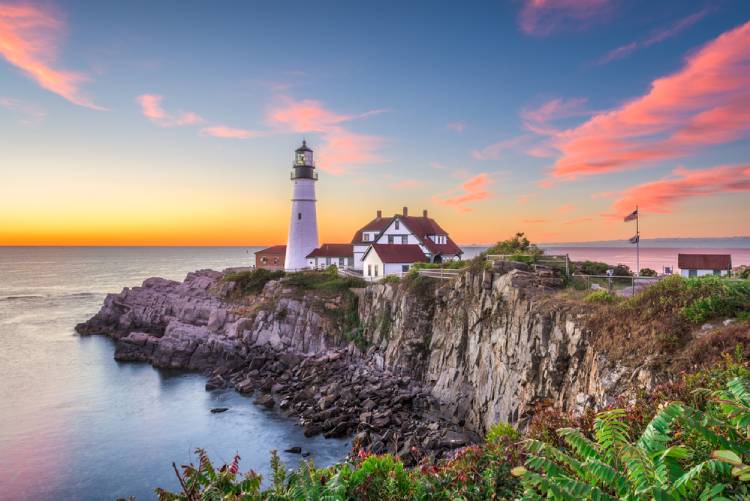 The quiet and quaint state of Maine, located in the easternmost corner of the map, makes it to the top of the list for public safety. Although it is a quiet state when it comes to safety, the extremely low numbers sends out a loud message to other states. All the data and tests prove that Maine has the lowest score when it comes to property or violent crime rate. In comparison to the national average, the statistics show that the state of Maine is 37% lower in crime and safety. The sparse population and small size may be the contributing factors to the low crime rate.
Pros Other Than Safety
The state is compact and small in population, which allows Mainers to boast of an unhurried way of life. Residents here can easily escape from the noise, pollution and traffic of large urban areas. Maine also has an impressive air quality record and is considered to be one of the healthiest states in the nation.
Safest Cities Within Maine
Monticello, North Piscataquis, Mount Desert, China, Island Falls, Fayette & Wayne, Linneus, Albion, Hogdon and Chapman.
See also: Moving to Maine [Relocation Guide]
2. Vermont
The state of Vermont has time and again made it to the list of top safest states in the nation. Vermont has scored well on both WalletHub (finance platform) and SafeWise (safety research platform), let's just say with 'flying colors', for lack of better word to express this achievement. Interestingly, the state of Vermont has very lax gun laws. But don't let that deter you, as it still manages to have a very low rate of gun-related crimes taking place. It's true that less percentage of people in Vermont are concerned about theft, break-in or murder.
Pros Other Than Safety
Lies in close proximity to the bustling culture of New York City and Massachusetts. Excellent healthcare, tight-knit communities, a lively food culture and beautiful landscape are few of the most appealing aspects of living in Vermont. The state is also the second least populated state, so the lifestyle here is much more slow paced.
Safest Cities Within Vermont
Castleton, Orleans, Brighton, Chittenden & Pittsfield, Cambridge, Thetford, Mount Tabor & Danby, Elmore & Wolcott, Jacksonville and Fairlee.
3. Minnesota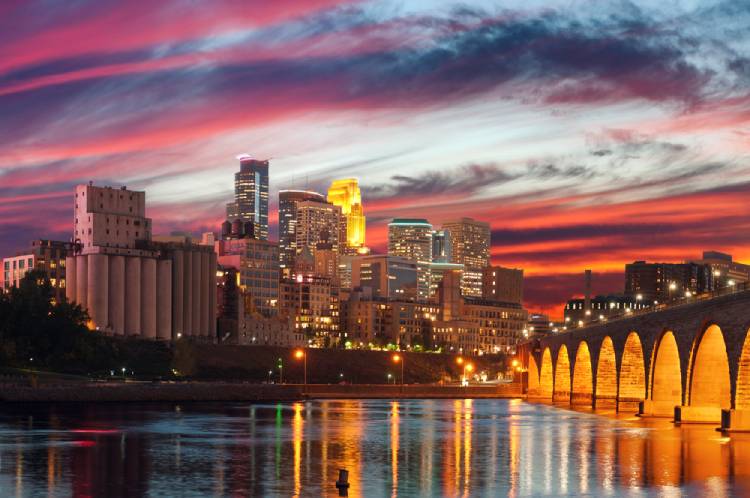 Now in comparison to the other states on this list so far, Minnesota is comparatively large in size. The state has plenty of sprawling urban hubs, industrial districts and residential areas. Not every single block of the state is safe, but there's a large percentage of places where you won't feel terribly unsafe. Do note that the Midtown Minneapolis and the Phillips neighborhood are two areas that have a considerably high crime rate, even though Minnesota overall ranks to be a safe state.
Pros Other Than Safety
The state of Minnesota is known to have a robust job market. It has the fifth highest concentration of corporate headquarters, with a good deal of Fortune 500 companies, Forbes' largest companies and even companies from the Forbes Global 2000 list. Other attractive perks include world class hospital systems, excellent educational and transportation options.
Safest Cities Within Minnesota
Currie, Bellingham, McGregor, Williams, Northome, Brook Park, Balaton, Oklee, Kimball and Hallock.
4. Utah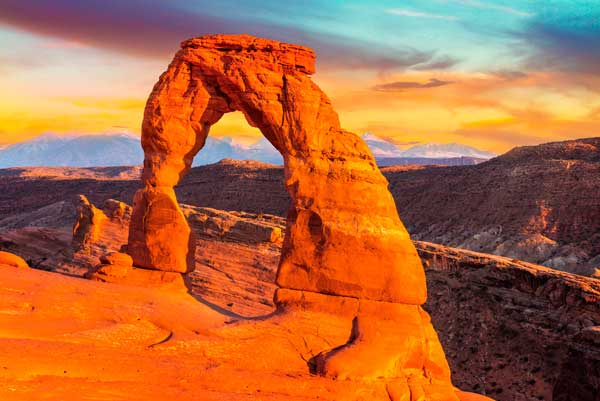 Statewide, Utah records a pretty low crime rate in comparison to the national average. According to SafeWise, only 15% of the state's population have any major concern with violent crime. The average national crime rate has a 3.7 score and Utah stands at 2.3 in comparison to it. There's a huge margin between these two scores as Utah isn't even nearing the crime score recorded nationally. Do keep in mind that if you're considering moving here, you must know that about 60% of the state is Mormon. This is religion with conservative practices that influences and has a stronghold over the culture of Utah.
Pros Other Than Safety
Utah is considered to be an outdoor lover's playground. You have tons of opportunities for outdoor sports and recreational activities. Residents also enjoy the low cost of living and the chance to be part of a booming tech industry in Northern Utah.
See also: Moving to Utah – Relocation Guide
Safest Cities Within Utah
Clarkston, Nibley, Wellsville, Millville, Paradise, Richmond, Henefer, Smithfield, Providence and Oljato Monument Valley.
5. Wyoming
The first thought that comes to mind when you think of Wyoming is that it is the least populated state in the nation. However, now you must also know that most of the cities in Wyoming hold a crime rate figure in the single digit category (Impressive, right?). If that wasn't enough, cities in Wyoming with less than 3,000 residents even get to brag of having zero crimes. SafeWise research also shows that only 8% of the population find the need to use a security system. Now this only goes to prove that there may be barely any less use of it in a state like Wyoming.
Pros Other Than Safety
If you're looking for a place that is off the grid and cut off from the hustle lifestyle, Wyoming could be the state for you. The low population offers residents beautiful scenic views all to themselves. You can forget all about long queues or waiting in traffic jams here. Other than that, the state also enjoys a low cost of living, so you could save a fortune here, considering how there are no taxes on income.
Safest Cities Within Wyoming
Rolling Hills, Upton, Farson, Basin, Rock River, Lovell, Sundance, Thayne, La Barge and Jackson.
Also Read: Moving To Wyoming | Cost of Living & Relocation Guide
6. Iowa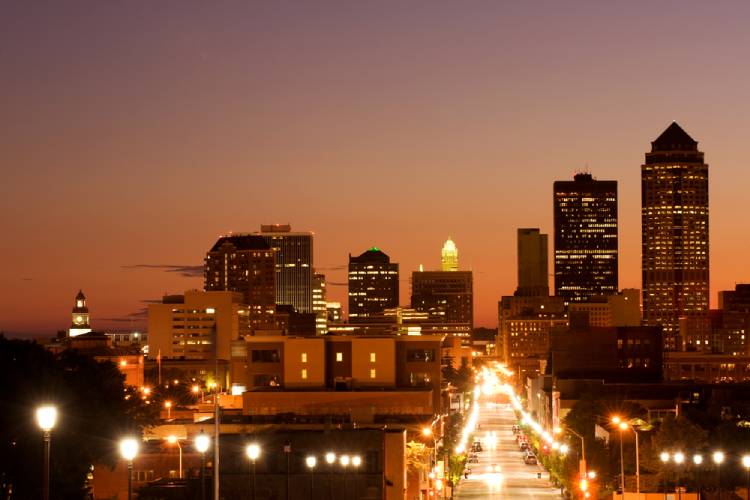 The state of Iowa has an impressively low crime rate. According to the State of Safety report by SafeWise, only 31% of Iowans have safety concerns on a daily basis. This is roughly 15% less than the national average. Just like the other states on this list, Iowa also enjoys a low population density. So in all likelihood, this is one of the reasons why the state generally has lower crime than most other places.
Pros Other Than Safety
Apart from a low crime rate, you also get to be part of wonderful friendly communities. The state of Iowa is part of the Bible Belt and rural in nature, so it's most likely that you'd find a ton of churches and close-knit Christine communities here. Iowa also boasts of an extremely low cost of living and good institutions for greater academics.
Safest Cities Within Iowa
Ute, Orient, Lohrville, Milton, Woodburn, Diagonal, Livermore, Letts, Ridgeway and Harpers Ferry.
7. Massachusetts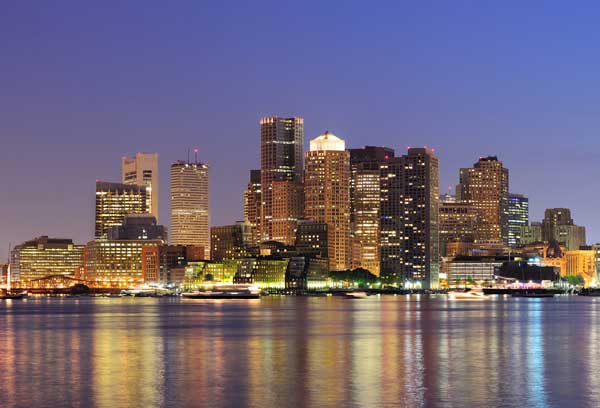 All the statistics applied to Massachusetts show that it is a relatively safe state to live in. However, do keep in mind that this is a state with a population of 6.7 million people. So even if the state in its entirety is on the safe side of things, there are certain neighborhoods where you have to be a little more alert. Cities that get a bad rap are Cheshire, Wales and New Salem. A possible contributing factor to the low crime rate in Massachusetts might be the extremely strong gun laws that led to low gun related crimes.
Pros Other Than Safety
You get to be part of an extremely diverse culture. In addition to that, great healthcare, world-renowned educational institutions, good transit options and stunning dramatic landscapes are few of the other things that draw transplants to Massachusetts.
Safest Cities Within Massachusetts
Wellesley, Weston, Dover, Nantucket, Winchester, Newton, West Tisbury, Cohasset, Lexington and Belmont.
See also: Moving to Massachusetts [Relocation Guide]
8. New Hampshire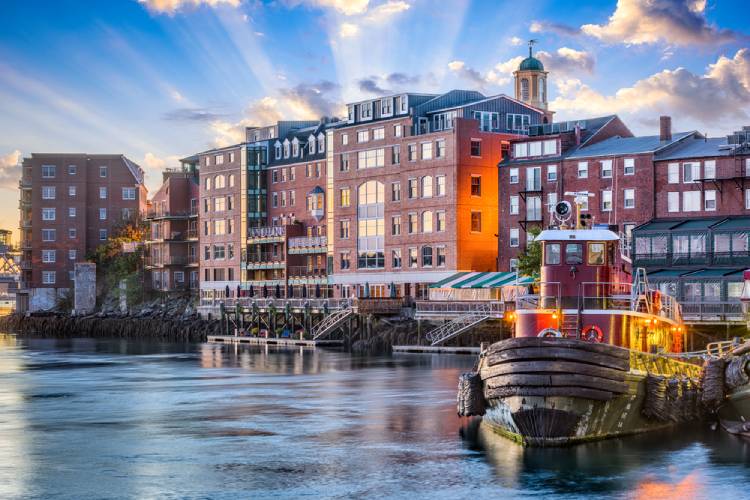 New Hampshire makes it to the list just after the state of Massachusetts. Coincidentally, both these states share their borders and makes us wonder if the good safety score that Massachusetts maintains is also rubbing off on its neighbors. Doesn't this seem like a classic example of the company you keep is the company you become? To us, it does. When it comes to data – overall 39% of the population in New Hampshire worry about daily safety. This is comparatively lower than the national average which stands at 46%.
Pros Other Than Safety
Since New Hampshire lies in close proximity to Boston, you get access to all the world class city amenities within an hour's drive. The state also has many natural advantages and a more reasonable cost of living in comparison to Boston.
Safest Cities Within New Hampshire
East Kingston, Plainfield & Cornish, Lyme, Springfield, Orford, Danville, Walpole, Strafford and Acworth area.
Also See: Moving To New Hampshire
9. Connecticut
Once again, Connecticut is the next state that also shares its border with Massachusetts and makes it to the list of safest states in the US. Upon taking into consideration the nature of violent crime, the state of Connecticut stands at 2.1, while the national average score is roughly 3.7. These numbers are calculated based on several safety metrics. However, do note that even with a good safety score, one rising concern for Connecticut is mass shootings. This is probably one of the driving factors that brings it to the bottom of the list.
Pros Other Than Safety
You can reach two large metro areas (i.e New York and Boston) without a hassle. Among all the regions in the New England area of the United States, Connecticut enjoys the much more mild and stable weather conditions. You also have the ocean and 332 miles of coast!
Safest Cities Within Connecticut
Voluntown, Lyme, North Stonington, Pomfret, Salem, Killingworth, Colchester, Lebanon and Eastford.
10. Rhode Island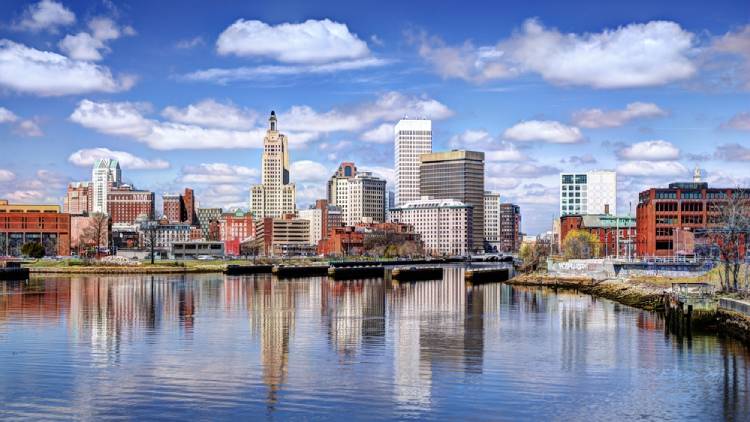 Both SafeWise and WalletHub data proves that Rhode Island wins a seat on the list for safe cities in the US. Even though it is the tiniest state in the nation, Rhode Islanders can proudly claim that they have a very tiny crime rate too. To give you a perspective – based on data, the national average crime rate is 3.7 for violent incidents per 1,000 people. However, Rhode Island is far from this margin and stands at 2.2.
Pros Other Than Safety
Offers residents a slow pace of life away from city noise and bustle. You have beaches galore and also a good number of exceptional educational institutions.
Safest Cities Within Rhode Island
New Shoreham, Jamestown, Little Compton, Narragansett, Newport, East Greenwich, Middleton, Portsmouth, Barrington and Charlestown.
See also: Moving to Rhode Island [Relocation Guide]
Least Safe States In America
Below is a list of 10 of the states that didn't score too well on all the metrics applied to rank the top safe states.
South Carolina
Georgia
Alabama
Missouri
Oklahoma
Texas
Arkansas
Florida
Louisiana
Mississippi
---
Final Thoughts
Since 6 states from the New England region make it to the top 10 safest states list, it is a no-brainer that the Northeastern portion of the nation sets the bar really high in terms of safety. Another notable trait found in all safe states is that they have a pretty low population. Perhaps this helps curb crime better than the ones that are growing rapidly in number of people. However, keeping data aside, you have to keep in mind that even if a city or state has the tag of being 'safe', you cannot always walk around without staying alert and vigilant of the crowd or space surrounding you. Especially when you're new to a state. If you don't bolt your doors, things could get stolen. So even if these states don't have the figures of high crime rates. remember that awareness of your surroundings pays.
Also read: Top 10 Safest Cities in the U.S.