10 Best Places for Women To Live in the U.S.


VanLines Inc
Secure Storage
Easy Booking Process
Fully Trained Employees
GET A QUOTE

Colonial Van Lines
Storage Services
Long-Distance Moves
Corporate Relocations
GET A QUOTE

Moving APT
Available Nationwide
Award-Winning Movers
Extensive Vetting Process
GET A QUOTE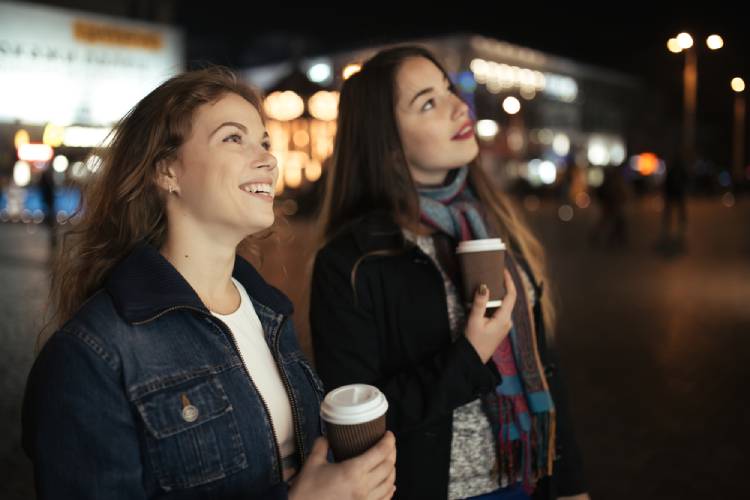 Do you recollect doing a Google search for the safety of a region for a woman before you actually travel there? Similarly, it's normal to be curious about which places in the US are safer and potentially better for women. Fortunately, there are a handful of these cities that make the list which proves that society has truly progressed since the time women couldn't vote.
These top cities for women also have a better job market, good public transit options and pedestrian-friendly streets, and this helps women as well as men improve their standard of living. But some states are going above and beyond to solve issues like gender wage gap and reduce the crime rate.
Here are the key states doing this at a glance –
Gender Wage Gap
Which states have it worst in the US?
California
Florida
New York
Vermont
Delaware
Which states have it better in the US?
Louisiana
Utah
Indiana
Alabama
West Virginia
Crime Rate
Which states have it worst in the US?
New Mexico
Kentucky
Alabama
Missouri
Tennessee
Which states have it better in the US?
Maine
Vermont
New Hampshire
Virginia
Connecticut
Note: We referred to this data from the U.S. News & World Report, which is a reputable media company headquartered in Washington, D.C.
Now let's also look at the cities that get recognition for being some of the best cities to live in for women in the US. We've shared all the perks that make these cities great places to live regardless of gender as well.
See also: How Safe is My Neighborhood | Moving To New Hampshire
Top 10 Cities For Women To Live And Their Perks
1. Cambridge, Massachusetts
The city of Cambridge is ranked the number 1 city in the nation for young professionals and it's just an amazing city to live in. Education-wise you would be surrounded by some of the most prestigious institutions in the nation. Residents who live here also have access to a great public transit system that they can rely on for their commute. This helps men and women looking to take advantage of alternative cheaper modes of transportation.
In most other cities, options are limited to private cars and cabs. The central square area of this city has a walk score of 99 and a bike score of 98. This ultimately makes it possible to make convenient errands since the city is extremely pedestrian and bike friendly.
Upside – Quality of life is promising, lots of modern amenities and plus points for transit. The high per capita income is also beneficial.
Downside – The cost of living in Cambridge is extremely high.
Median Home Value – $768,300
Median Rent – $2,221
Safest Neighborhoods In Cambridge – Mount Auburn St, Somerville Avenue and City Center.
2. Madison, Wisconsin
Madison is a mid-sized city that has all the amenities that are mostly seen in bigger cities. Like Cambridge, it is also one of the most walkable cities in the nation. If you choose to live here, you'd have scenic lakefront views to capture and thousands of parks to choose from for recreation.
The city also has a neat and well-kept feel to it. Do note that Madison is largely a college town since it is home to the University of Wisconsin. So, if you're not a fan of the energy a college town brings, it may not be to your liking. On the other hand, the job concentration is great so it could be a great choice for career nurturing opportunities.
Upside – It's a great place for a career. The city is fast growing yet small in size. The less competitive nature of things could make it easier to nail down a job. Madison is also a very pretty town with a large number of parks and green spaces.
Downside – The winters here are harsh so it could take some time to get used to it.
Median Home Value – $246,300
Median Rent – $1,118
Safest Neighborhoods In Madison – Regent St, Sawmill Road, Midtown Road, and Monroe Street
Also See: Moving To Wisconsin – Cost of Living & Relocation Tips
3. Thousand Oaks, California
Thousands Oaks got its name in the literal sense because of the several oak trees around. So, if you plan to move here you'll certainly see a lot of oak trees and green spaces. The most notable aspect of Thousand Oaks is that the crime rate here is pretty low.
Other perks are that the city lies in the northwestern portion of Los Angeles, so it's not completely cut off from lively hubs. Residents here also have easy access to both mountains and the beach. The city is filled with decent restaurants and stores but just a heads up that the price for housing is on the upper end.
Upside – It's a safe city for all. The crime rate is low, the city is ideal for those of you looking for a comfortably quiet town.
Downside – The nightlife scene is not extremely vibrant so this could be a downer.
Median Home Value – $726,100
Median Rent – $2,101
Safest Neighborhoods In Thousand Oaks – Newbury Park, Lake Sherwood, Lynn Road and White Stallion Road.
4. Atlanta, Georgia
The city of Atlanta has all the elements of a great city. Cost of living is far from terrible for a city its size. The affordability aspect makes it possible to accomplish goals you see for yourself, like having a bigger house and an improved standard of living.
It's also a great place to move for work opportunities since it houses the 3rd largest concentration of Fortune 500 companies. It's no doubt that the job market is healthy. The city also gets points for diversity and the number of things there are to do.
Upside – Atlanta is quite an affordable city. The biggest perk is that you get to live in a bustling capital city so you have the best of amenities at your doorstep.
Downside – The city is getting crowded because of the growing influx of people wanting to move here.
Median Home Value – $290,400
Median Rent – $1,153
Safest Neighborhoods In Atlanta – Brookhaven, North Buckhead, Chastain Park and Virginia Highland
5. Baltimore, Maryland
The city of Baltimore has a recognition for being the best city in the US for women in tech. If your work is tied to the field of tech, it is definitely worth checking out opportunities in this city. It's an interesting city to live in because it does have a rich history and you'd find tons of old architectural buildings. So you can be sure that Baltimore is a fun and diverse city to reside in. You have a metro, light rail and a subway system to take advantage of for commuting.
Upside – You get to live in close proximity to D.C.
Downside – The city of Baltimore has a bad rap for its crime rates, not all areas are safe so you have to be careful about the neighborhood you pick.
Median Home Value – $160,100
Median Rent – $1,073
Safest Neighborhoods In Baltimore – Yorktown, Charlcote Road, Roland Park, Homeland and Evergreen
6. Fort Collins, Colorado
Fort Collins has time and again managed to appear on several best city lists. Just recently in the year 2020, Fort Collins also took the number one spot on Livability's best cities list. This speaks volumes about the city itself. It's no doubt a great city and it also claims to have the most friendly communities.
The community is truly the essence of what makes this city stand out. There's always some neighborhood organized events and festivals that keeps Fort Collins the charming little city that it is. Overall, you'll have the opportunity to feel a sense of belonging and get involved.
Upside – The climate is great, you have year-round sunny weather and this allows you to be outdoors more. You can also easily access the mountains and innumerable lakes.
Downside – Job opportunities are limited to certain industries.
Median Home Value – $367,900
Median Rent – $1,346
Safest Neighborhoods In Fort Collins – Giddings, Bellevue, Harmony Crossing and City Park.
7. Washington, D.C.
The nation's capital is one of the most desirable places to live in the US. If you're looking for a society with a good dose of culture and diversity then this is the place to be. The city also has an extensive public transit system that makes commuting easy. Another perk is that you live well and earn well too. It is referred to as a signature city because you have access to world-class amenities here.
Upside – Washington, D.C. has previously won the title for being one of the best cities for working women. In terms of job opportunities and security, this city is doing pretty well.
Downside – It can be very expensive to live in Washington but on the other hand, the average median income here is way higher than other cities in the nation.
Median Home Value – $601,500
Median Rent – $1,541
Safest Neighborhoods In Washington, D.C. – Foxhall Village, Palisades, Woodland Normanstone, Van Ness and Hawthorne.
Also Read: The Best And Worst U.S Cities For Job Seekers
8. Minneapolis, Minnesota
Minneapolis is a vibrant metropolis that has a wide network of Fortune 500 companies. If finding a high paying job is the biggest priority, then this could be a city to consider. The city is also extremely progressive in nature so you get to be part of that momentum. Living here can be convenient because of the modern amenities available. For transit you can always bike since it is among the most bike-friendly cities in the nation. Residents also take advantage of the light rail system for commuting.
Upside – Decent job market that is compared to the pace of Chicago.
Downside – The winters can be long and it could be tough to endure depending on where you're coming from.
Median Home Value – $251,600
Median Rent – $1,027
Safest Neighborhoods In Minneapolis – Cooper, Linder Hills, St.Anthony West, Hale and Waite Park
Also Read: Moving to Minneapolis
9. Richmond, Virginia
The city of Richmond has great potential, it is the capital city of the state of Virginia and lies in a NoVA (Northern Virginia) area. NoVA is the most desired place to live because in its essence it is a powerhouse in terms of its economy and offerings. If you choose to live here, you'll have the mountains and beaches in close proximity.
To some extent it is a futuristic city and the fact that it is super affordable draws more people to it. Generally, the state and city also has less to worry about when it comes to crime rate. The nation also got its first female bank president from the state of Virginia!
Upside – The river James passes through the city creates a very relaxing atmosphere. Commuting in the city is also a breeze. It is also the center of all there is to do in Virginia.
Downside – The traffic can be a nuisance since the city residents are growing in number.
Median Home Value – $230,500
Median Rent – $1,025
Safest Neighborhoods In Richmond – Bellevue, Byrd Park, Museum District, Three Chopt and Westover Hills.
See also: Moving to Richmond VA
10. Stamford, Connecticut
The population of Stamford is roughly at 129,000. It's a small sized city and enjoys humble living conditions. Nightlife and chain restaurants isn't the dominant scene for socializing, but the residents find joy in local stores and farmers markets. You can keep in mind that it isn't a 24-hour city like NYC as things could call a day slightly early here. If you're looking for a slower pace of life and want to escape the hustle, then Stamford is a good place to call home.
Upside – You get to be in close proximity to the ocean and enjoy a great ton of recreational activities. The city of dreams, New York, is just an hour's drive away so you can always plug into the city when you feel like.
Downside – Stamford isn't big and doesn't have the metropolis spirit, this may or may not be a con for you depending on what you prefer.
Median Home Value – $532,700
Median Rent – $1,812
Safest Neighborhoods In Stamford – Hunting Ridge, High Ridge, Shippan Point, Palmers Hill and Newfield.
FAQs
What is the best place in the US for a single woman to live?
Madison (Wisconsin) is the top choice for women to live. Other cities that you can consider are Cambridge (Massachusetts), Thousand Oaks (California) and Atlanta (Georgia).
Which are some of the nicest places to live in the US?
Raleigh (North Carolina), Arlington (Virginia) and Boulder (Colorado) are considered to be some of the nicest places to live in the US.
What is the best state for a woman to live in?
Minnesota is the best state for a woman to live in the US. Apart from Minnesota, Maine and Vermont are also some of the best states for women in terms of women's social and economic wellbeing.
Where is the safest place for a woman to live in America?
Thousand Oaks in California is the safest place for a woman to live in America. This city has a crime rate of 11.1% which is pretty low as compared to the national average. Stamford, CT, and Cambridge, MA are some other cities that are considered to be the safest for women to live in America.
What is the safest state for women to live in?
Minnesota followed by Maine, Vermont, and North Dakota are the safest states for women to live in America.
What's the worst state to live in?
According to a survey that was published by the U.S News and World Report, Louisiana is the worst US state to live in. High poverty rate, high crime rate, lack of good employment opportunities, lack of developed infrastructure, etc., make Louisiana the worst state to live in America.
What is the most dangerous state to live in?
WalletHub evaluated all the 50 states on the basis of categories like personal safety, residential safety, workplace safety, financial safety, road safety, and emergency preparedness. According to their report, Mississippi is the most dangerous state to live in America.
What is the least safe city in America?
Detroit, MI grabs the top spot when it comes to being the least safe city in America. The high crime rate in this city has made it one of the most dangerous cities to stay in America. Here, the chance of being a victim of a violent crime is 1 in 51 and the violent crime rate in Detroit is 19.5 per 1000 residents. Apart from Detroit, St. Louise, MO, and Memphis, TN are some of the least safe cities in America.
Which US state has most debt?
According to Forbes, the state of Illinois has the most debt which amounts to roughly $187.7 billion. Pension obligations are one of the main reasons why Illinois is drowned in debt. The total liabilities and deferred inflows of resources in this state exceed the total assets and deferred outflows of resources and this puts Illinois in a negative net position.
Is America safe for women?
According to Forbes, America is the 19th worst country in the world for women in the world. The US doesn't score well when it comes to street safety, gender inequality issues, and sexual violence and that's why it is not the safest country in the world for women.
What is the most violent state in America?
The data found by the FBI's 2018 Uniform Crime Reporting Program suggests that Alaska is the most violent state in America. This state experiences a violent crime rate of 885 per 100,000 people and is especially known to have the highest rape rates in the whole of America. Most of the crime in Alaska tends to occur in those areas where the economic opportunities are extremely less.
What city has the most crime?
Detroit has one of the highest crime rates in America. The crime rate in this city is 19.5 per 1,000 residents and the chances of being a victim of violent crime are 1 in 51 here. After Detroit, St. Louis (Missouri), Memphis (Tennessee), and Baltimore (Maryland) have the highest crime rate in the US.
What is the most moved to state?
Idaho is one of the most popular states amongst movers and it witnesses the highest percentage of inbound moves in America. People prefer moving to Idaho because it is bustling with employment opportunities and it is one of the best places to start a business. Not only this, but living here does not wipe out your bank account. Apart from Idaho, many movers are also moving to Nevada and Vermont.
In case you are planning to move to another state, this list of best out of state moving companies will prove helpful.
---
Final Thoughts
A common feature noticed in the best cities for women is that most of these cities have great public transportation systems in place. The list also proves that most of the cities situated in the Northeast portion of the state have been doing way better than the rest for women.
Overall, we'd say it's always best to learn about the perks and benefits that a city has to offer and see if they resonate with your own personal goals. We also feel that the above listed cities are great places to call home regardless of gender.