Moving From Boston To Chicago – Expert Tips & Advice


VanLines Inc
Secure Storage
Easy Booking Process
Fully Trained Employees
GET QUOTE

Colonial Van Lines
Storage Services
Long-Distance Moves
Corporate Relocations
GET QUOTE

Moving APT
Vetting Process
Award-Winning
Available Nationwide
GET QUOTE
Our Take
Price
Rating
Minimum Shipment Size
Storage
Booking Deposit
Cancellation Policy
Quoting Options
Discounts

Best Overall Value


GET QUOTE

2+ bedrooms




Free 30 Days




10%

Free up to 72 Hrs

Phone / FaceTime / Text

Senior / Same day Booking

Best Industry Reputation


GET QUOTE

1+ bedrooms




30 Days




20%

Free up to 72 hrs

Phone / Facetime

Seniors Discount

Best Customer Service


GET QUOTE

1+ bedrooms







Free up to 72 hrs

Phone / Virtual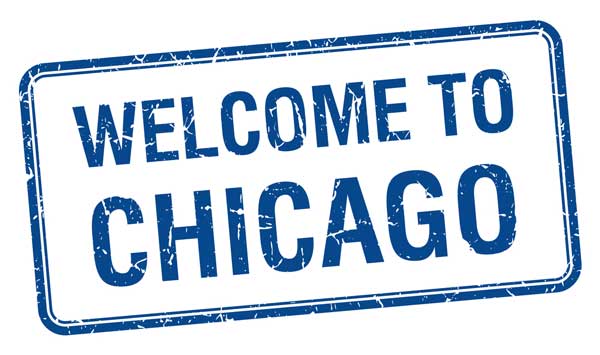 A rich history dating back to the 1800s, renowned Universities, and the iconic Fenway Park stadium are among the many reasons one can fall in love with the idea of living in Boston. However, the high cost of living and the gung-ho spirit of the city is bound to catch up. Don't feel like you're jamming with the pulse of Boston city, then it's good enough reason to move. Got your eye on a certain gem called Chicago that has almost the same kind of amenities and quality of life (maybe even better) at a much more affordable cost? Then continue reading through the article below to find out what awaits you in this city.
Factors To Consider Before Moving From Boston To Chicago
Weather Conditions
For most of the year, the city of Boston experiences transitional weather switching between the humid subtropical climate and the humid continental climate occasionally. Chicago situated bang right next to Lake Michigan, generally experiences cool ocean currents that drop down the city's overall temperature a few notches.
Looking at average winter temperatures reveals that these sweater weather cities always look to top the other by giving each other the cold shoulder. You'll find that the average temperature in both the cities swinging in the mid-20s, the nights in these cities tend to get chillier than the registered average. Chicago tends to be slightly colder than Boston mainly because of the North American landmass cool down and polar air outbreaks which are very frequent around here.
Check out the below weather comparison between the two states to have a better idea of what the weather gods might bestow upon you.
Here's the difference in temperature that you can expect during peak winters:
Boston in January – Average daily temperatures range from 23°F to 36°F.
Chicago in January – Average daily temperatures range from 21°F to 30°F.
Speaking of summers, it is going to get hotter in Chicago than it does in Boston. Summer temperatures rarely touch 80°F in Boston but like you can see in the comparison below, it very well hits over the 80 mark in Chicago.
Here's the difference in temperature that you can expect during peak summers:
Boston in July– Average daily temperatures range from 63°F to 77°F.
Chicago in July– Average daily temperatures range from 71°F to 82°F.
In a nutshell, Chicago is going to 2 to 5 degrees cooler and warmer than Boston. Both cities experience insanely similar weather conditions throughout the year so you won't have to worry about adjusting too much.
Few Things To Bear In Mind About Chicago Weather:
During the months of July and August, Chicago averages a solid 6 on the UV index. What that means is the health risk from being exposed to the sun's UV radiations is quite high around this time. So, try avoiding long hours of direct sunlight.
Beware of the frequent thunderstorms the city experiences during the summer months. So, when thunder roars, go indoors!
The snowiest month in the city of Chicago is February, averaging 3.5" of snow. This is probably the best time for your pet husky to show off some cool tricks in the white snowbed.
Cost Of Living
One of the best parts about moving from Boston to Chicago is the considerable dip in the cost of living. To give you a number, Chicago is about 43% less expensive than the city of Boston. The major reason behind this is the high housing cost in Boston which is 129% more expensive than in Chicago. To give you more in-depth information about what your spending will look like when it comes to housing, here is an overview of the same pitting the two cities against each other.
Buying A House
When it comes to owning a house, you can buy nearly two houses in Chicago for the same price you would be paying to own a single house in Boston. Yeah, we couldn't believe it at first either. To help you digest this fact, have a look at the below comparison of the median house value in both these states.
Median Home Value in Boston: $710,670
Median Home Value in Chicago: $320,010
Renting A House
This shouldn't come as a surprise by now but Boston comfortably ranks among the top 1% of the most expensive cities in the world! To give you an idea of just how expensive house rents in this city tend to be, let us compare it with the national average of $1,650. Renting a house in Boston will see you spill a whopping $3,560 on average which is visibly higher than the national average, more than double! Though Chicago, with a median rent of $2,096 is still higher than the national average, it is fairly low when compared to that in Boston. Moving to Chicago from Boston has never sounded more appealing, has it?
Utilities
Your research about a place is incomplete without touching on the subject of daily and monthly utility expenses. Having said that, your life in Chicago will be much easier as compared to that in Boston when it comes to utilities as well. For a gallon of milk, you'll be paying $3.65 in Boston, while the same will cost you $2.99 in Chicago. A loaf of bread, $3.17 and $2.55 respectively.
Paying bills at the end of the month is going to be a less of a headache as the monthly utility bill (Heating, Cooling, Electricity, Garbage, and Water) in Chicago reads $163. Whereas you're probably paying almost $200 for the same utilities in Boston. Healthcare is something where you will find yourself spending more in Chicago than in Boston. An average of 8.6% separates the two cities in this aspect.
Also read: Chicago, IL: Surrounding Suburbs Guide
Job Market
Featuring a booming tech industry, Chicago is well aware of how to tap in the future profitable market trends of the industry. Not just that, the city depends on the manufacturing industry the most for the longest of times. So, if you are looking for job opportunities in this city, manufacturing is one of those industries where you will find a plethora of jobs. The transportation and healthcare sectors are also among the dominant players that drive the economy forward. To know more about the employers in the city of Chicago, which could provide you employment, check out the below list for the same.
Some Of The Largest Employers In Chicago According To Zippia Are:
Accenture
ArcelorMittal
Boeing
Hyatt
JLL
Veolia Environmental Services North America
United Continental Holdings
Walgreens Boots Alliance
One thorn in Chicago's side is its above-average unemployment rate. With a rate of 5.40%, Chicago positions itself a few notches higher than the national average of 4%. This is where Boston shines with an impressive below-average unemployment rate of 3.30%. The city of Chicago, however, is showing slow but positive growth in terms of job opportunities which could give the city's economy a good boost. To sum up the economic aspect below is the comparison between the two cities with respect to household income.
Average Household Income In The Two Cities:
Median annual income in Boston (According to Payscale)- $81,000
Median annual income in Chicago (According to Payscale) – $74,000
Transportation
When it comes to getting around in both the city, Boston has the Massachusetts Bay Transportation Authority to thank for. This agency provides a well-connected system of subway, bus, short-distance rail, and ferry passenger services to its residents.
If we talk about Chicago, it is one of the best public transportation networks in the world! The Chicago Transport Authority runs the show in providing the best commute options to its lovely residents. Metra is the first name that pops in the mind of any resident of Chicago when asked about their commute options. The reason behind it is obvious. It is the most commonly used railroad service which operates on about 8 rail routes. For local travels, the city has another famous service called the 'L' train which helps the residents move around quickly.
The Chicago Water Taxi and Shoreline Water Taxi are the prominent water transit services that connect popular neighborhoods in the city and are ideal for a weekend sight-seeing trip for you. Another diamond in the city's locker is its bike-friendliness. You will find bike lanes in almost every part of the city, making it convenient for the Beryl Burton in you. Boasting of a walk score of 77, you will find no trouble exploring places on foot. All in all, the city caters to all your needs when it comes to traveling to your desired destination without a hassle.
Chicago's Strong Points
The city is a paradise for all those who can spend hours gazing at astounding architectural sites. Chicago has skyscrapers so high, it will make you look like a 2-year old looking at her mother asking to lift her up in her arms.
The food scene in the city of Chicago is unparalleled. Don't just take our word for it, feel free to dig any food blogging website or reviews and you will find the same results. No matter if you are a foodie or not, the Chicago-style-deep-dish pizza will make your taste buds dance and ready for round two!
Being an important part of the country's history, Chicago has a myriad of museums glorifying its rich history. The Field Museum is one of the most largely visited ones in this city.
Music lovers and Monday blues haters, Chicago will help you get through the day with its strong presence in the music scene, particularly the blues!
Top Neighborhoods To Move To In Chicago
Lincoln Park
One of those neighborhoods which you can instantly say has a lavish and high quality of life is Lincoln Park. This part of the city is no less than a picturesque Hollywood location. The kind of neighborhood you fall head over heels with due to the calm and serene lakes in the company of lush green trees. The Lincoln Park Zoo is home to many species from all over the world. This proves that the neighborhood is quite literally ideal for humans AND animals too.
Median value of homes: $544,201
Median rent: $2,040
West Loop
Situated west of the city, West Loop is known for its one-of-a-kind restaurants and its unique food scene. However, this wasn't always the case. This neighborhood was home to multiple warehouses which over time, were turned to modern buildings and luxury apartments you might see here today. The food industry has helped this neighborhood climb substantial levels on the popularity ladder.
Median value of homes: $415,310
Median rent: $2,467
Lakeview
One of those neighborhoods where you can choose to reside based on your interests is Lakeview. If you have a soft spot for Baseball and Cubs is the team you'd happily sacrifice everything for, you need to head to Wrigleyville and experience the electric atmosphere first hand. If you are high on adrenaline after watching the Oscar-winning movie Birdman and want to try your hand at the theater, the west side of Lakeview is something you must look forward to.
Median value of homes: $365,010
Median rent: $1,700
Lincoln Square
Lincoln Square is a great blend of the rush and bustle of commercial and business activity and a tranquil, quiet residential area, providing a home for individuals of all ages. This neighborhood's low crime rate also makes it a great spot for families to live. Apart from that, this neighborhood also holds two German festivals owing to its German roots. This speaks volumes about the region's ability to preserve its culture.
Median value of homes: $350,120
Median rent: $1,240
Logan Square
Another great neighborhood that has a significant history that continues to attract young minds and enthusiasts is Logan Square. If you see yourself living in a larger than life bungalow with deep rusty vibes, you will find no better place than this part of the city. You will find a lot of art enthusiasts calling Logan Square home owing to its welcoming and diverse nature. With great schooling institutes, it is an ideal place to raise kids around here too.
Median value of homes: $500,100
Median rent: $2,010
Things To Take Care Of When You're Moving From Boston To Chicago
The distance separating Boston and Chicago is about 983 miles. If you want your belongings to have a safe journey to your new home, maybe leave the job to a professional moving company.
The thought of getting ripped off your money would obviously not sit well with you. So, to make sure it doesn't become a reality, conduct a thorough research on the moving company you are hiring.
Make it a point to get at least three moving quotes from different companies. This way, you will get a better idea of the pricing structure for the kind of services you require.
The key is to plan all of this well in advance. Be it deciding the moving date, hiring a moving company, etc. This will save you a lot of money since last-minute plans aren't always as pleasing and cost-effective as you may think.
To further save on moving costs, consider packing items yourself and selling the unwanted ones to save cargo space. Moving companies tend to charge based on the space your items occupy and not by weight.
If you fancy a DIY move, it is best you have the route, traffic scene, weather conditions well figured out so as to not be a hassle on the day of the move.
Boston To Chicago Moving Costs
A long-distance move of nearly 1,000 miles is a piece of cake, said noone ever. That's why to manage such a move and prevent your quotations from going haywire, you've got to prep in advance. It is important for you to stay ahead of the curve and have all the right information and quotation regarding your move. With the case in hand, your average move from Boston to Chicago would cost you anywhere around $2,140. However, this cost may vary depending on the quantity of your belongings, the cargo space they occupy, the kind of services you avail of, etc.
To make sure your wallet doesn't bad mouth you to its friends, you can consider implementing some cost-effective methods to save quite a few bucks. Preparing a firm moving budget and planning your move well in advance will help you avoid surge charge and various additional expenses you might incur.
Conclusion
We certainly do hope that we made a compelling argument on how your move from Boston to Chicago is one of the best decisions you'll ever make. Because, let's face it, a city with a significant presence in a variety of disciplines such as music, arts, sports, and economic activity should make you want to spend some time there.
See also: Moving From Los Angeles To Chicago
FAQs About Moving From Boston To Chicago
How Much Does It Cost To Move From Boston To Chicago?
The exact cost of any relocation depends on a number of factors but an average move from Boston to Chicago could see you spill about $2,140.
Is Boston More Expensive Than Chicago?
Boston being one of the most expensive cities in the world is 43% more expensive than Chicago.
What Are The Benefits Of Moving To Chicago?
For art, architecture, and sports lovers, the immersive and hypnotic atmosphere will not let you leave the city and keep you wanting to explore more each day!
See also: Moving from Boston to Florida | Moving from Boston to Atlanta | Moving from Boston to Seattle