Chicago, IL: Surrounding Suburbs Guide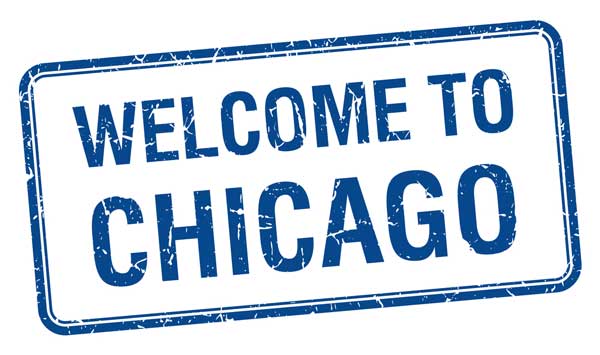 When you move to a new city like Chicago, finding eateries that serve a deep-dish pizza or an Italian beef sandwich is a much easier task than finding a suburb you like. It's true that for a new resident all the suburbs can look like clones of each other. It can be difficult to choose the suburb that matches your personality. So before you turn to your real estate agent for holistic help, we'd like to give you a rundown of the best surrounding suburbs in Chicago.
About Chicago Housing
The median value of homes in Chicago is $258,000. This is slightly higher than the national average which is $217,500. The neighborhoods that stretch far north from Downtown Chicago are more expensive than the rest.
Suburbs in the south are not a popular choice for residents as most Chicagoans pick the northern suburbs over the southern ones. The list that we've compiled below is a mix of some of the most sought-after suburbs and it should serve as a guide to know where are the safe and quality places to live in Chicago.
Best Surrounding Suburbs In Chicago
1. Buffalo Grove
Region – A Northwest Family-friendly Suburb
Suburb Overview
We let Buffalo Grove take the first place on our list for being a lively suburb that's young at heart. The residential essence of this suburb is maintained because of the dense amount of bars, dining areas, and places for entertainment in the suburb and its surrounding areas.
As a resident of Buffalo Grove, you get to tap into the best that suburbs like Arlington Heights, Long Grove, and Libertyville offer. You would have decent options of eateries and stores within the suburb itself but a short drive to surrounding areas will allow you to explore more options.
You can also count on Buffalo Grove to keep you on your toes because there's always a community fair or event lined up in the summers. Farmers' markets are also organized by the people that reside here so farm-to-table is a concept that's embraced. You'll also love the accessibility to public transport and the walkability of the area.
We suggest picking this area if you're going to move with kids because there are a dozen parks and playgrounds. If you're visiting and want to convince your kids, make sure to take them to the Spray 'n Play park that's filled with water sprayers and toys. The school district is also fantastic and the atmosphere is residential.
Places to check out – Buffalo Creek Forest Reserve, Deer Grove East, and Potawatomi Woods.
Appealing Aspects – Real estate is affordable and lots of new development so you don't have to settle for an older property. The atmosphere is friendly, enthusiastic and you also have high quality schools in the area with a 10/10 rating from GreatSchools. To add to the, there are also plenty of clean and maintained bike and running paths.
Quick Facts
Population – 41,062
Median Value Of Home – $332,300
Median Rent – $1,643
2. Naperville
Region – A Western Suburb With A Low Crime Rate
Suburb Overview
Housing in Naperville is slightly more expensive but it's the price to pay to get to be part of a stunning community. Most homes have large yards, so if you want a nice play area for your kids, do check out the real estate in Naperville.
This suburb's proud characteristic is the downtown area where the activity level can kill boredom. There's a whole strip of shopping stores and most are run by independent brands. If you move here, you'll also have easy access to express trains so your commute is a breeze. Keep in mind that there are 3 parts to Naperville which are North, Central, and South. The North is the first preference for residents because you can reach the Loop area of Chicago in less than 30 minutes by train.
Grocery stores, medical facilities, and parks are all within driving distance so you don't have to think about driving for miles; everything is just conveniently located for residents of Naperville. This suburb is also great if you like participating in activities like golf, swimming, basketball, or any other sport. The community and schools encourage staying active and there are several parks and open grounds to engage in outdoor sports.
Places To Check Out – The Naperville Riverwalk park, The Morton Arboretum, and Springbrook Prairie Forest Preserve.
Appealing Aspects – According to Niche.com, Naperville ranks 1st in America for having the best public schools. Naperville is also the first on the list of '2021 Best Cities to Raise a Family in America'. The fact that Naperville beats and competes with cities across the nation and still manages to take the first place on a reputable list definitely adds value to the city.
Quick Facts
Population – 147,501
Median Value Of Home – $416,700
Median Rent – $1,516
3. Evanston
Region – A Northern Suburb For The Working Crowd
Suburb Overview
Evanston gets brownie points for enjoying a prime location. This suburb is 12 miles away from Downtown Chicago. Residents here can enjoy the fact that they can plug into the city for work and other opportunities when they feel like it.
It's a great place to pick if you hate the sprawl and crowd of a metropolis but would still like to stay close enough to take advantage of being close to a hub. In Evanston, you have exposure to amenities but it's not as big as Chicago. For instance, Chicago doesn't remain a quiet place for long but Evanston can be quiet and peaceful after certain hours. There's not much nightlife and so this suburb closes down by 10. For some, this might be a downside but for those who prefer their residence to be as quiet as a library by 9, this is a huge perk.
This suburb also hosts the prestigious Northwestern University so it's partly considered to be a college town. The students and young crowd that the university draws certainly get the credit for the buzz in the atmosphere here. If you move close to the university you're bound to come across a younger crowd.
Places to check out – Clark Street Beach, Arrington Lagoon at Dawes Park, Grosse Point Lighthouse, and Skokie Northshore Sculpture Park.
Appealing Aspects – You can get to Chicago in a jiffy (less than 30 minutes) for entertainment and work opportunities. The suburb sits right next to Lake Michigan and isn't inland like the other suburbs on this list. That means you get to enjoy lakefront views. You can also explore tiny beaches like Lighthouse Beach, Greenwood, Lee Street, and South Boulevard Beach.
Quick Facts
Population – 74,587
Median Value Of Home – $391,400
Median Rent – $1,376
4. Lake Forest
Region – A Far Northern Top-notch Suburb
Suburb Overview
Lake Forest is more suitable for retirees or anyone looking for a relaxing suburb where there's nothing much going on. People often associate suburbs with less activity as boring but it can be pretty refreshing to live in a place like Lake Forest. You'd especially find this true if you're at a stage in life where you're frustrated with a fast-paced lifestyle.
There's plenty of naturally scenic spots to visit in the area and the atmosphere is cozy. The suburb is sparsely populated so teens or young professionals might find the place slightly dull since it's not as social as other suburbs. But if you like driving past well-manicured lawns and would like to manage a spacious huge estate, this is the place for you.
Just keep in mind that the speed of the town is not for everyone. The neighborhoods mostly have a larger concentration of affluent communities. We suggest getting a feel of the place to know if it's for you since the real estate here is pretty expensive. Being a wealthy area, Lake Forest also lacks diversity when it comes to population. You'd also find that there's plenty of golf courses in the vicinity so if that's a sport or hobby you like, you'd resonate with the lifestyle of Lake Forest more.
Places To Check Out – Prairie Wolf Forest Preserve, Greenbelt Forest Preserve, and Openlands Lakeshore Beach.
Appealing Aspects – The lovely beaches make the area very pretty. The population is small, so there are vast open spaces and beautiful scenery. You're at a distance from crowded parts of Chicago city but the fact that you have easy access to modern amenities in Libertyville, Highland Park, and Buffalo Grove is a huge perk.
Quick Facts
Population – 19,173
Median Value Of Home – $842,900
Median Rent – $1,831
5. Clarendon Hills
Region – Affordable South-western Suburb At A Prime Location
Suburb Overview
If you're looking for an affordable and compact suburb where you can walk everywhere you need, then Clarendon Hills is that place. It's also a suburb that's privileged from the rest because of location. If you reside here, you'll be 21 minutes away from the international airport and by taking the Metra train line you'll get to Chicago downtown in less than 30 minutes. We tend to associate good location with skyrocketing real estate prices but the good news is that it isn't the case for Clarendon Hills.
Another perk is that you'll be next-door neighbors with the suburb of Hinsdale which is a beautiful little town where no two houses look the same. Overall, the essence of living in Clarendon Hills is that it's safe, small, and neat.
It's the perfect environment for those looking for a suburb where everyone knows each other and you get to form some real bonds with the community. The suburb also has ample spots where you can watch birds, set up a picnic, or go for a short hike.
Places To Check Out – Waterfall Glen Forest Preserve, Ty Warner Park, and York Woods County Forest Preserve.
Appealing Aspects – Clarendon Hills is peaceful and you escape all the noise and drama of city living. The community here is welcoming and if you like a slow-paced lifestyle, you'd be able to fit right in. Something that's worth mentioning is that Clarendon Hills is ranked to be the best suburb to live in Chicago by Niche. We've ranked it fifth because the slow pace is not for everyone.
Quick Facts
Population – 8,716
Median Value Of Home – $506,400
Median Rent – $978
6. Geneva
Region – Western Suburb With A Little Bit Of Everything
Suburb Overview
Geneva is a suburb where you can have it all. It's not too crowded nor too expensive, but it has the perfect balance of the two. When a suburb is sparsely populated, it gets too boring and if it's overcrowded, the complaint is that it's congested. But in Geneva, there's the ratio is just about right as if it were a Sim City and the population is controlled just like the ingredients in a baking recipe.
This suburb is also extremely picturesque because of the Fox River that adds a scenic charm to the place. Because the suburb is so pretty, it attracts a ton of tourists to the place. And since there are tourists that visit the place, there are a ton of festivals organized by the community throughout the year. The Festival of the Vine is one of the larger events that take place here and it involves the celebration of wine from all over the world!
Other pros are that Geneva is home to top schools in the entire state of Illinois. You have the Metro to commute to the city of Chicago. It's hands-down a hidden gem. If you like the vibe of Geneva, make sure to check out its sister city, St Charles.
Places To Check Out – Japanese Tea Garden, Moore Park Spray Ground, Fabyan Forest Preserve, and St Charles Trail Head.
Appealing Aspects – The historic downtown area of Geneva is gorgeous and pedestrian-friendly. You get to try good food and drinks all year round since there are new independent eateries growing in the area to cater to tourists.
Quick Facts
Population – 21,888
Median Value Of Home – $338,300
Median Rent – $1,510
FAQs
What are the best suburbs to live in Chicago?
Buffalo Grove, Naperville, Evanston, Geneva, Clarendon Hills, and Lake Forest are some of the best suburbs to live in Chicago.
What are the safest suburbs to reside in Chicago?
The suburbs to the north of Chicago are considered safer than southern or western suburbs. Edison Park, Forest Glen, Lake View, and Lincoln Park are some of the safest suburbs.
What are the richest suburbs in Chicago?
Oak Brook, Glencoe, and Highland Park are some of the richest suburbs in Chicago. The median value at which homes are sold here falls in the price range of around $800,100 to $900,000.
What are the surrounding suburbs of Chicago?
Buffalo Grove, Lisle, Round Lake, Clarendon Hills, Naperville and Wheaton are some of the surrounding suburbs of Chicago.
What is the cheapest place to live in Chicago?
Hegewisch, Ashburn, Mount Greenwood, Pullman and Washington are some of the cheapest places to live in Chicago.
Are Chicagoans moving to the suburbs?
Many Chicagoans are indeed moving to the suburbs. The population density and soaring expenses have been a concern with residents in recent years. But to add fuel to the fire, the pandemic makes matters worse. Moving to the suburbs means saving drastically on the cost of living and rent, especially when many people are working from home, all while having access to job opportunities, restaurants and the city vibe.
Which Chicago suburb has the lowest property taxes?
Oak Brook leads the way, thanks to no municipal property tax being levied to residents here. Downers Grove and Barrington are some of the other suburbs of Chicago with the lowest property taxes.
Where are the bad areas of Chicago?
West Garfield Park, Washington Park, East Garfield Park, Englewood and North Lawndele are some of the bad areas of Chicago because of their high crime rates.
---
Concluding Thoughts
The south of Chicago is the less popular area to pick for residents. Most of the best suburbs to live in the city fall in the north and far north part of the city. Towns that fall on the western portion are the second choice for most. We suggest looking at the list shared with you as a guide to know possible places you can call home. In the 6 suburbs mentioned, you'll have a good chance at finding something you like.
See also: Moving to Chicago – Relocation Guide | Moving From Boston To Chicago | Moving From Los Angeles To Chicago