6 Best Long Distance Movers In The Bronx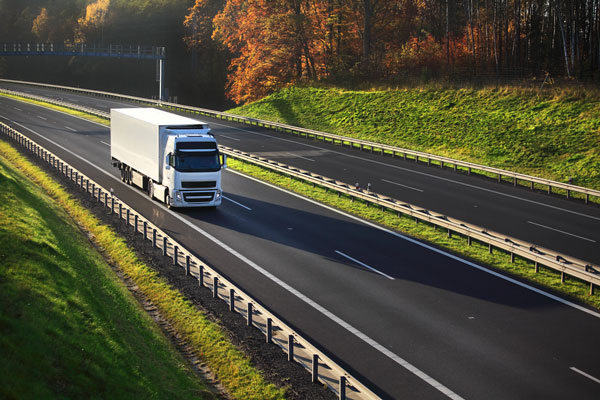 Moving is a bittersweet experience but all of us have to go through it at some point in our lives. It involves saying goodbyes to things we hold dear to our heart but at the same time welcoming new experiences which is what you may be looking forward to. After you make a decision to move homes, the first right step is picking a moving company that makes the transition a whole lot easier. To help you with that, we have compiled a list of a few of the best long-distance movers in the Bronx borough that will ease some pressure off you.
Top-Rated Long Distance Movers In The Bronx
Shleppers Moving & Storage
Simply Moving
Abreu Movers
Roadway Moving
Blue Moving
Patrick Moving & Storage
1. Shleppers Moving & Storage
What do you call a company that has been around in one particular industry for multiple decades? A Titan! That's exactly what Shleppers Moving & Storage is. With about 40 years of experience, this company has mastered the ropes of long-distance residential and commercial moves. Shleppers have expanded their reach over the years and handles long distance moves to Florida, California, Nevada, and Texas among other states.
As the name suggests, the company also provides business and personal storage services which will keep your belongings safe. Having moved pianos for John Lennon and Liberace among other elite pianists, it is safe to say that Shleppers knows a thing or two about moving pianos as well.

We all know how painstakingly stressful the entire moving process tends to be especially for someone who is in the evening of their life. Keeping that in mind, the company partners with various senior moving companies so that the senior citizens of your family have a hassle-free relocation experience. Now, that's really moving. With services ranging from decluttering, developing floor plans, bereavement cleanouts, etc., they have got you covered.

If you are the type who prefers packing stuff on your own, the company also offers packing materials and boxes at a low cost. Despite all the good talk, it is normal for you to be a little skeptical about the authenticity of the company. The fact that Shleppers Moving has the required licenses and permits, including the one with USDOT should put those doubts to rest.
Shleppers Moving & Storage Contact Details
Email Address: N/A
Contact Number: +1 212-223-4004
Address: 434 E 165th St, Bronx, NY 10456
Operational Hours: 8 am to 9 pm on weekdays. 9 am to 5 pm on weekends.
Website: www.shleppers.com
Shleppers Moving & Storage Reviews
Google Reviews: 4.5/5
Angi: 4.4/5
2. Simply Moving
Another company with over a decade of experience in the moving industry is Simply Moving. This company is known for being rather affordable than your usual moving company. As the name suggests, Simply Moving believes in delivering the best of services which include local, long-distance, commercial and furniture moving without many complications. Apart from that, the company also provides temporary and long-term storage options for your important belongings to stay safe till you get your new house or office in place.
Simply Moving has become a common name when it comes to moving services in the Bronx borough. One of the reasons for it is that the company makes sure to obtain the customer's feedback at the end of every move in order to improve their quality of services. This is a testament to the level of service they aspire to provide to their customers. You have absolutely nothing to worry about when it comes to the licensing and permits for carrying out long-distance moves as the company has everything in place, even registered with the USDOT.
Simply Moving Details
Email Address: N/A
Contact Number: (718) 585-4142
Address: 837 Washington Ave, Bronx, NY 10451
Operational Hours: Monday to Friday from 8 am to 8:30 pm. 8 am to 5 pm on Saturdays and Sundays.
Website – www.simplymoving.com
Simply Moving Reviews
Google Reviews: 4.9/5
Yelp: 4/5
3. Abreu Movers
Abreu Movers is a family-owned and operated moving company that has been providing a myriad of services for almost a decade now. Apart from your regular local and long-distance move, the company specializes in moving pianos, fine art, cars, pool tables, and many more bulky items over large distances. Not just that, the company also offers storage services with storage rooms ranging from 5'x 5' up to 10'x 20' depending on your needs.
If you happen to browse through the company's website, you will find a prompt on the homepage that allows you to get a free online estimate of your move. All you have to do is fill in some basic information like the location, date of the move, and size of the move. This Bronx-based full-service moving company has raked up many positive reviews from multiple customers, some of which have availed of the services of Abreu Movers more than once.
Abreu Movers Details
Email Address: N/A
Contact Number: +1 347-427-5228
Address: 880 Thieriot Ave, Bronx, NY 10473
Operational Hours: 8 am to 9 pm on all days of the week.
Website: www.abreumovers.com
Abreu Movers Reviews
Google Reviews – 4.5/5
Angi – 5/5
Also read: ​​Moving FAQs | Frequently Asked Questions about Relocation
4. Roadway Moving
A quick glance through the reviews for this moving company and you'll only find heaps of praises for its staff and team of professional movers. Known to be friendly and super helpful, Roadway Moving makes sure the customer needs are met adequately. As their website suggests, Roadway Moving will be with you the whole way, meaning the company will provide you services right from packing to unloading and unpacking!
With tons of experience and countless moves under its belt, Roadway Moving has mastered the art that is long-distance moving. Safety of the items is one thing you cannot compromise on and that is exactly what this company excels at. With state-of-the-art technology that includes scanning, GPS, and cameras, your belongings will rest safe and sound in the hands of Roadway Moving. The company also has a premium white-glove moving service called the Roadway Black. It offers a VIP experience for the customers as it takes care of relocation of all your expensive artsy and fancy items like that ancient painting which is the heart of your living room! It goes without saying that Roadway Moving is fully licensed and is also the only mover in the Tri-state area to obtain an FMC license.
Roadway Moving Details
Email Address: info@roadwaymoving.com
Contact Number: (212) 812-5240
Address: 1135 Bronx River Ave, Bronx, NY 10472
Operational Hours: Monday to Friday from 8:30 am to 7 pm. Saturdays from 10 am to 3 pm.
Website: www.roadwaymoving.com
Roadway Moving Reviews
Google Reviews: 4.7/5
Angi: 4.8/5
5. Blue Moving
Just like the color, Blue Moving is like a calm breeze that will take away all your stress of this tedious moving process. It offers door-to-door moving and storage solutions so that you can sit back and relax while your items take the road with Blue Moving. With a smile on their faces, the trained professionals of this company will make this entire relocation process a fun and enjoyable experience.
Blue Moving offers local, long-distance, commercial, furniture, and even select international relocation services to its customers. Apart from that, packing, unpacking, and crating is also something this company very well thrives in. If you have furniture that needs to be assembled and put in a proper place in your new house, then worry not! Blue Moving has got you covered on that front too.
Oh, if you are thinking of leaving the tunes behind just because the size of the piano is too large to move over a long distance, then scratch that thought right away. Blue Moving offers the best piano moving services in the entire state at fairly affordable rates. So, make sure the Freddie Mercury in you is ready to belt out melodies in your new home.
All being said and done, the only thing left to be discussed about this all-rounder of a company is its authenticity. The company is properly licensed and registered with the USDOT so you have absolutely nothing to worry about when it comes to choosing them for your relocation purposes.
Blue Moving Details
Email Address: info@bluemoving.com
Contact Number: (212) 432-2132
Address: 520 Worthen St, Bronx, NY 10474
Operational Hours: 9 am to 5 pm on all days of the week.
Website: www.bluemoving.com
Blue Moving Reviews
Google Reviews: 4.8/5
Thumbtack: 4.9/5
6. Patrick Moving & Storage
Starting out as a storefront in 2007 to help his neighbors and friends in the Bronx community, Patrick laid the foundation of this great and caring company which positions its customers above everyone else. Being for about 15 years now in the moving industry, Patrick Moving & Storage has earned quite a reputation in the Bronx borough of New York State. You know a company has strong core values when it is a family-owned and operated business!
The company offers a hoard of services that you can avail of. They can take care of a full-service long-distance move as well as tailor their services to your requirement. If you are not in the mood for packing your items and would much rather have someone else do it for you, no better option than Patrick Moving! With storage services being offered by this Bronx moving company, you get a complete package of services!
On the off chance that you couldn't plan a move beforehand and have to resort to a last-minute move, Patrick will be your superhero that saves the day. It is common for moving companies to charge higher than usual should you plan a last-minute move. However, that is not the case with Patrick Moving. The company understands such unpredictable circumstances and hence provides a very affordable price system even in such dire times!
Patrick Moving & Storage Details
Email Address:
Contact Number: (718) 547-6322
Address: 3403 Boston Rd, Bronx, NY 10469
Operational Hours: 8 am to 8 pm from Monday to Saturday. 9 am to 8 pm on Sundays.
Website: www.patrickmovingstorage.com
Patrick Moving & Storage Reviews
Google Reviews – 3.8/5
Angi – 4.8/5
Things To Keep In Mind When Choosing A Moving Company
Moving is a stressful job and just about anyone would agree with this fact. What you don't want is the added stress of hiring a moving company that doesn't meet your requirements and ends up doing more harm than good. So, here are a few things you could keep in mind while choosing a moving company to avoid any discrepancies.
Always follow the golden rule when it comes to hiring a moving company! Get at least three different moving estimates from multiple companies to get a fair idea of the current market rates.
To make sure your spendings don't go haywire, prepare a solid moving budget that you can adhere to. You must also discuss every single minute detail of your move so that you get the most accurate estimate there can be.
Once you have narrowed down your search to the moving company of your choice, do a thorough background check on the company by reading reviews of them on forums such as Google, Thumbtack, and Yelp.
The chances of you getting ripped off your money are pretty high as this industry is known to have some notorious companies that can cause some serious damage to your wallet. To avoid such a mishap, check for the company's license and registration with the USDOT.
Conclusion
Now that you have got yourself acquainted with the best long-distance moving companies in the Bronx, it is time to prepare for your new life in your new dwelling! Leave all the heavy lifting to these professionals and enjoy the pleasant ride to your new abode.
FAQs On Best Moving Companies In the Bronx
How Much Does It Cost To Move In The Bronx?
Your average cost to move to the Bronx region of NYC will be in the region of $575-$600.
What Kind Of Moving Services Are Available In The Bronx?
You will find a plethora of moving services ranging from long-distance moves to packing and unpacking services, piano moving, and senior moving among others.
How Much Does It Cost To Hire A Local Mover?
Local moves are generally less demanding than moves that cross state lines. Due to the short distance, such moves usually end up costing less than 1000 dollars. So expect your quote to fall in the range of $600 to $800 if your move is a local one with less than 50 miles of distance getting covered.
Also Read: Short Distance Movers