Benefits of Moving to the Suburbs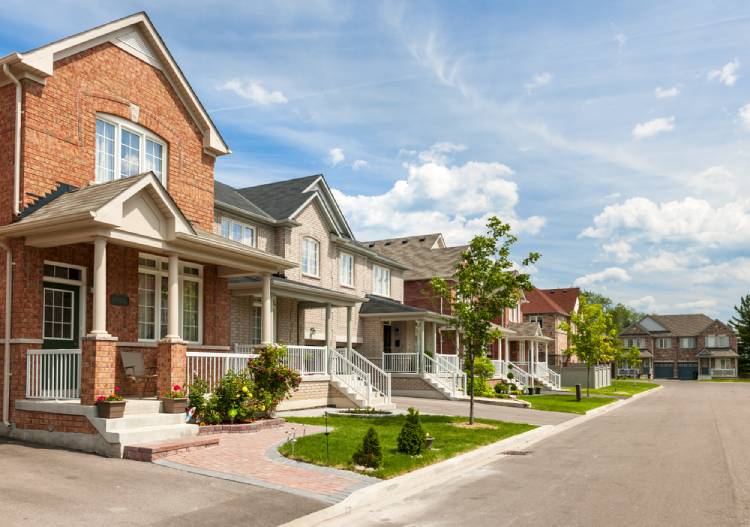 When thinking of moving from your current location, the first thought is where you can move to. You'd want to move to a better place than your current location. With the current trends of social distancing, the best option would be moving to a suburban area.
Apart from social distancing, we all want to upgrade our lives from our current lower state to a better location. While we may enjoy the significant benefits of a busy city such as close bonding with neighbors, more cultures, and sufficient amenities, moving to a suburb has more advantages.
You want to know why moving to a suburb is advantageous? Read on the 6 benefits below.
More Indoor and Outdoor Space
More indoor and outdoor space is the reason why people decide to move to a suburb. The vast land creates enough space to accommodate a large home with spacious rooms. If you have a big family, space will be suitable enough to house everyone, more so if you have children. Additionally, the vast area gives you freedom for both outdoor and indoor activities with no limitation.
Kids have enough time to play while you also have proper space for relaxation. More so, there'll be ample distance between your home and neighbors, which gives you privacy, unlike in cities where you come in contact with your neighbors every time. Not to forget about the quality of life that your family will enjoy due to the large backyard swings, swimming pools, and backyard grill. Moving to the suburb can dramatically improve your life status, making it the best workable option.
See also: Lowest Cost of Living States in the U.S.
More Bang for your Buck
There is lots of value that comes with moving to the suburbs. Though it comes with more expenses, you're sure to bet more bang for your buck. With the excellent neighborhood, a larger home, clubhouse, homeowner associations, and beautiful features and away from the hustles of a crowded city, you're sure to have an enjoyable stay in the suburb.
If you have a large family and kids, you certainly won't regret making a choice. Additionally, moving to the suburb comes with a sense of community, and raising your kids in such an environment is the best reward for the children. The suburbs create a sense of belonging for your kids when interacting with other kids from the same neighborhood.
More Peace and Quiet
Cities are naturally loud places that can cost you sleep, lack of peace of mind, and even deny you rest during the day or night. Noisy environments and too much light as experienced in the cities can also cause stress and increase blood pressure.
The everyday hustle and continuous movement of people up and down are also distractive. Of course, there're those who love city life, loud music, car sirens, and all sorts of noise. That's part of life for the city dwellers. But if you're tired of the noise, the best option would be to move to the suburb for a more enjoyable, peaceful and quiet space.
In most cases, suburbs have moderated and peaceful social joints, which tend to be laid-back. You'll hardly find such places with loud music, unlike in the city where every social scene has uncontrollable noise. Also, the areas are never crowded, unlike in the city.
Better Options for Schools
One of the higher-rated benefits of moving to a suburb is the private school system. You'll find much better schools than urban centers. The school environment is less congested with adequate resources and facilities such as spacious and equipped classrooms with more substantial playgrounds and highly skilled teachers.
See also: Moving During the School Year with Children
If you have children, suburban schools are the best option. Kids will enjoy social family-friend relationships in the school. Meeting with neighboring kids who have the same social class makes the play-dates more interactive and enjoyable. Children's relationships also make the parents create a friendly atmosphere, leading to more strengthened bonding. Since parents gain a sense of belonging in the suburb, the kids also feel a sense of belonging when interacting with other children of the same social status while at school.
Safer Neighborhoods
We all want to leave in a safe place, which is lacking mostly in urban areas. The areas have many criminal activities. Such an environment is not the best for your safety and the upbringing of your kids. You'll come across all forms of crimes such as thefts and other serious crimes that pose a severe risk to human lives. The place easily attracts such activities due to congestion and people from different cultures with all sorts of criminal records.
Though there might be few improvements from the past experiences in the urban areas, you'll still find criminals. However, there are more gated communities in the suburbs, and you'll hardly find crime rates in such areas. The suburbs are sparsely populated, and the dwellers are high-class people who have no motive to engage in criminal activities. You need to think about your children's future and make the next step to move to a suburban area.
See also: Best Places to Raise a Family in the U.S.
More Convenience
We may have all we need in life, but without convenience, we may not be able to enjoy our wealth. There is no convenience in cities. You'll find crowded places with thousands of endless activities that can quickly raise your stress levels. The heavy traffic and other elements make life difficult in general. You can't move from one point to the other without getting distracted along the way. You have your daily plan to achieve, but you'll hardly fulfill the plan since city life can also cause lots of confusion and make you lose focus on your goals.
You have to deal with the stress of getting a spacious place to park your car, and even when you secure the space to park the car, you'll still get worried about its safety due to the high crime rates in urban areas. On the other hand, life in the suburb offers a lot of conveniences. You can easily access shops due to less congestion, get your meal at your best restaurant with ease among other activities.
What Next?
Moving to the suburb is a life-changing step to take, but you need to have a proper plan for a smooth transition from your current location. Moving requires appropriate preparation, expertise, and efficiency. To avoid many inconveniences and pitfalls, you may need to hire a nearby moving company to help you. The experienced movers have adequate skills in handling the entire process with suitable tools. Many moving professionals are readily available to handle the task for you. As you plan to engage a moving company, do thorough checks to ensure that you hire a licensed professional to offer you quality services.