11 Tips for Moving During the School Year with Children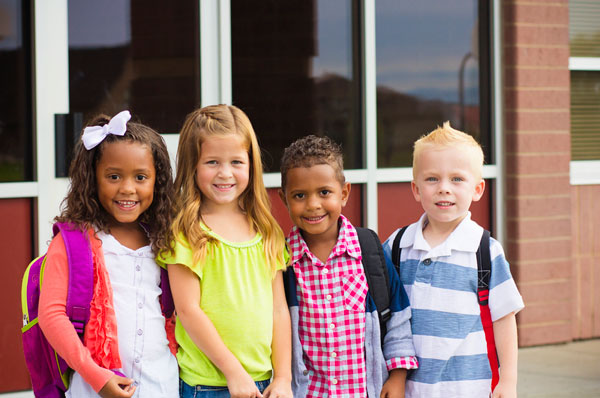 Moving is never easy. Many researchers list moving as one of the most stressful life events, right up there with a divorce or a family death.
If you're moving with your kids in the middle of the school year and you have children, you're probably starting to feel that stress multiplying.
Here are some steps you can take to make the ordeal a little easier. We're not promising that your midyear move will be a walk in the park, but we do promise that it can be manageable.
Best Tips for Moving During the Middle of the School Year
1. Break the News to Your Family
As soon as you know you're moving, have a talk with your kids. Explain why the move is necessary.
Be prepared to experience a range of emotions. Your children may be frightened, angry or emotionally devastated.
Answer their questions honestly. Let them know that you'll do everything you can to make this transition as easy as possible for them.
See also: How Does Moving House Affect Kids
2. Get Organized
The sooner you can start getting organized, the more you'll be able to relax and focus on every item on your to-do list.
Start Sorting
A move is a good time to downsize your possessions. Start by going through every room to determine what's coming with you and what's going to the closest donation center.
Set a Moving Date
Determine the day you need to move your belongings. Will your move take more than one day? Some big moves can. A professional moving company can give you a good estimate of the time your move will take.
Storage Options for Relocation
Do you need temporary storage for some or all of your possessions? A moving company can help you arrange it and transport your stuff to storage.
3. Call a Moving Company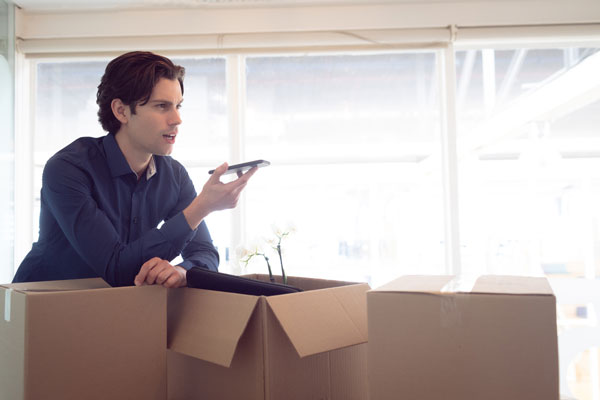 Once you know you're moving, set up an appointment for an estimate with a moving company.
It's a good idea to call as soon as you know, because good moving companies fill their schedules quickly. A mover can give you an estimate based on the size of your house and the distance you're moving.
Are you thinking about doing it yourself? There are good reasons to leave it to professionals.
Movers are experts at handling your items safely.

It's difficult to drive a moving van if you don't have experience driving large trucks.

Most moving companies have professionally trained drivers whose trucks are equipped with GPS and padded interiors.

Moving heavy furniture is almost impossible to do without help.

You can strain your back and legs lifting heavy boxes.

Pianos, heavy-duty tools and pool tables all require special handling. If you're moving this type of item, you need professional movers.

If you want to save time and your sanity, professional movers are the best option.
4. Get to Know Your New Hometown
Your new neighborhood will feel like home more quickly if you learn a little about it.
If possible, take your children to visit the new neighborhood and point out the new house.
Know Where Important Locations Are
While you're exploring your new town, get to know where key locations are. You should know where to find:
Grocery and convenience stores.

Post office.

Police station.

Elementary School.

Public library.

Parks.

Pool or community center.

Turn your visit into a sightseeing tour that gets you and your children excited about your new town.
5. Ease the Transition Between Schools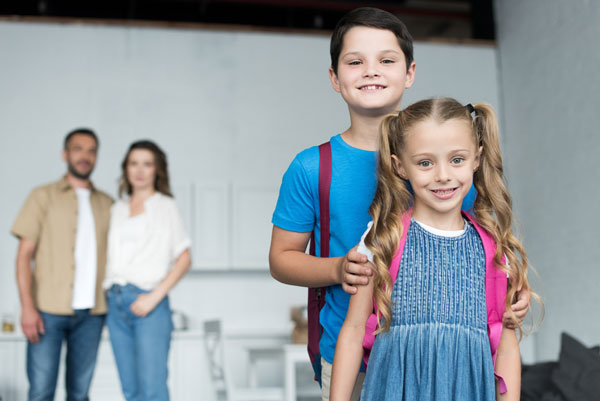 Transferring from your old school to your new one shouldn't be too complicated, but it will require some paperwork.
Start by letting your current school's administration know about your plans to move. You may need to show proof of your new address.
Gather Important Documents
Have the following:
Your child's birth certificate.

Medical records.

Your child's most recent report card and official transcripts.

Contact Teachers at the New School
Contact the principal and teachers at your new school. If you visit your new town before your move, you can tour the school then.
Some topics you should cover are:
The school's schedule.

Transportation arrangements.

Clubs, sports and extracurricular activities.

Special education courses if your child is currently enrolled in them.

Figure Out School Transportation
How will your children get to school? Is there a school bus stop near your new house? Is it within walking or biking distance?
If you need to drive your children to school, try a practice run to see how long it takes.
Join the Parents' Organization
Ask about joining the school's parent-teacher group. This will allow you to monitor your children's progress while getting to know people in your new town.
Start Meeting Your New Neighbors
Moving can be stressful and lonely. Meeting your neighbors is a time-honored way to ease into a new situation.
Meeting your neighbors will also help your children feel less lost. It's a good way to find out who has children in the same age range as yours. You might even meet their classmates.
6. Help Your Kids Stay in Touch
Your children will probably be sad at the thought of leaving their friends and a familiar area. How do you help them cope?
Have a Going-Away Party
Invite your neighbors and kids' classroom friends to a going-away party. Make it clear that they don't need to bring any gifts because you don't need anything more to pack. Give your children a chance to say goodbye to their friends and classmates.
Get Your Children Address Books
Even though many children use social media, they will appreciate a physical reminder of their old friends from kindergarten and high school. Use a simple notebook or a journal for this. At the going-away party, have each guest write their address and a message in the book.
Recognize That Homesickness is Real
People often talk about homesickness as a silly, childish emotion, but it is powerful and real. Homesickness can lead to depression, anger and a sense of hopelessness. Show your children affection and reassurance to help them get through the effects of relocation.
7. Get Your Kids Involved
Moving during the mid year of school is never easy for kids. One way to make the move easier for your children is to get them involved in the process of moving. Even small things can help them feel like they're engaged in this new adventure.
Let Your Kids Pick Out Moving Supplies
One way to get your children involved is to let them pick out some of their own moving supplies. You can let them choose their own suitcases and even packing boxes. Offer each child a sturdy, rubber box in their choice of color to pack the items they're going to need right away in their new home.
New Items for Their New Life
Try to talk about your move as the start of an exciting adventure. Emphasize the fun part of moving.
Take your kids shopping for new school supplies. Tell them their new life requires new tools. Let them pick out their own notebooks, pen cases, binders, lunchboxes and other supplies.
Let Them Pick a Room or Room Colors
If possible, let your children pick their favorite room in the new house. Let them pick the colors or decorating scheme for their new room. Tell them that a new room is a new opportunity to be creative.
Ask Them to Help You
Children love to feel that you value their help. Make them an active part of the moving process. Give them daily tasks designed to get the moving done quickly, also ask them to keep a workbook which will make them far more responsible and organized. Ask them to sort through their belongings like books and school projects, deciding what to keep and what to give away before the move. Praise them every time they pitch in to help.
Let Them Talk and Share Their Feelings
Your children will feel a range of strong emotions. They might feel excited about the move one day and have moments of intense anxiety the next. They may cry often. They might act out in different ways.
You can help them through this by letting them share their feelings. Try to stay positive and upbeat while acknowledging how difficult this is for everyone. Your positive, optimistic outlook will help keep everyone's emotions on an even keel.
8. Make Moving Day Less Stressful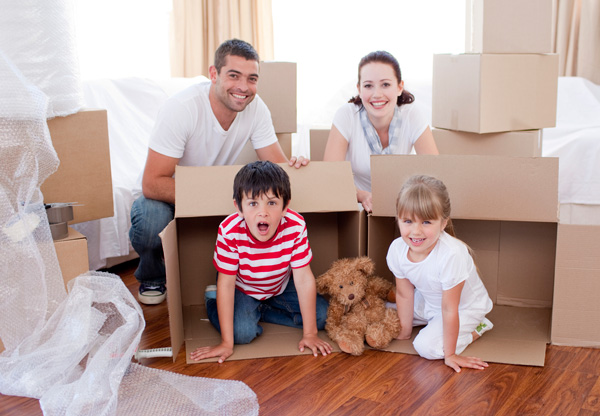 Moving day doesn't have to be a nightmare. If you're working with a professional moving company, you know what to expect. You have a schedule and a plan.
Make sure you have everything packed labeled and ready to go.
Pack a First-Day Box
There's nothing worse than waking up in a new house and not being able to figure out where the coffeemaker or toothbrushes are.
Packing a first-day box is a great way to ensure that everything you need right away is close at hand. You should pack this box with everything you're going to need or want immediately.
Ideally, you should have a family first-day box and give each family member their own personal first-day box. Mark them so the movers don't take them.
When you get to your new home, set them aside where you can reach them without trouble.
The family box should contain:
Coffeemaker, coffee fixings and mugs.

Plastic or paper plates and cups.

A saucepan and a skillet.

Snacks.

Alarm clock.

Blankets and towels.

Juices, sodas and bottled water.

Board games and books.

Any small appliances you need right away like a hair dryer, curling iron or shavers.

Food that's quick and easy to prepare.

Electronic devices and their chargers.

Pet supplies including food, bowls, litter boxes and litter.

Paperwork related to your new school.
Each person's box should contain:
Personal grooming items.

Toothbrushes and toothpaste.

Change of clothing.

Medications

Books, stuffed toys or other personal items.
When you get to the new place, you'll have everything you need to start feeling comfortable. Here are some more tips about moving with kids.
9. Get Ready for the First Day of School
Before the first day of new school, you should know where the bus stop is, what time school starts and ends, and the names of your children's teachers.
Make sure your children have all the paperwork they need for the new school. Pack a lunch or snacks. You might also want to walk them to the bus stop.
10. Get Your Kids into Their Favorite Activities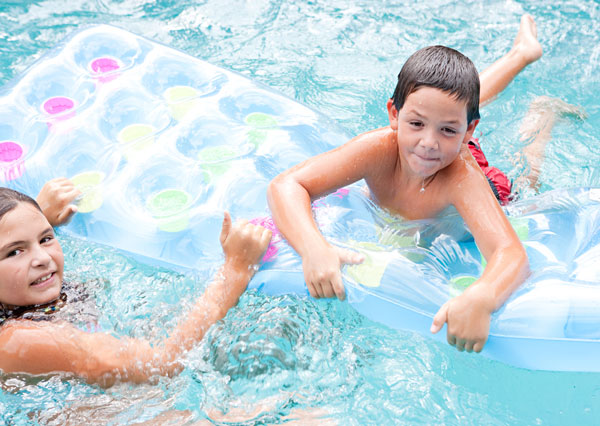 Your children might be worried that they'll have to give up their favorite sports or hobbies in a new city or neighborhood when you relocate during the middle of the school year.
Find out where they can get involved in your new city and get them enrolled as soon as you can. If they're old enough and are in high school, they can help you research this.
Getting them into an activity they enjoy is a good way to ease the transition and make new friends.
This is also a good way for you to meet other parents.
11. Be Patient with Your Kids and Yourself During the Transition Process
Moving is hard on everyone. It can cause enormous stress and anxiety. Your child may be too caught up in the whirlwind of moving to express those feelings now, but they will come. Be prepared when they do.
Homesickness can also afflict you. Even if the move is something you wanted, it's still an uprooting and a drastic change in your routine. If you start to feel overwhelmed by emotion, recognize it for what it is.
The good news is that homesickness passes. In a few weeks, you'll all be in new routines that will keep you busy, focused and feeling positive about your new situation.
Also read: Best Cities to Raise a Family in USA | Benefits Of Buying A Home Near A School | How Can I Keep My Child in the Same School if I Move?