Pros And Cons Of Buying A Home Near A School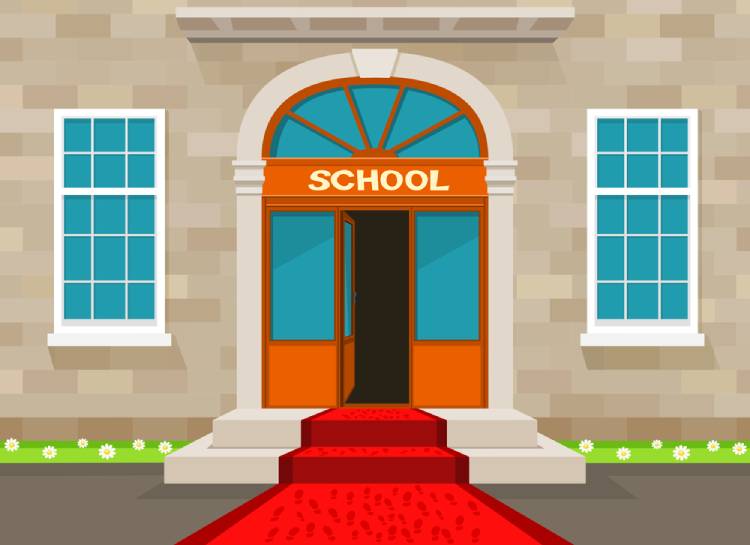 Many factors go into buying a home. It is not just the home but also the locality, the amenities it offers, and many other hidden nuances that can make the process of buying a home overwhelming. When you think of amenities, you might want your home to be near a school as well. If you're a parent, you might think of your kids, if not, you might think of a home near a school as an investment. But, in the end, is it all worth it? To help you decide, continue reading our article where we delve into some of the pros and cons of buying a home near a school.
Pros Of Buying A Home Near A School
Easier Accessibility
If you've been a parent for a while, you'll surely know how strenuous dropping off and picking up your child from school is. You have to wake up early, prepare breakfast, then get your kids ready, and quite often, completing all those tasks before leaving home can get quite chaotic. Sometimes there are delays at home, and if your child misses the school bus, their entire school day is ruined. After all that waking up and intense preparation, you will also feel all of your efforts have gone to vain.
Another thing that comes to mind is the never-ending line of cars that are ahead of you when you're going to drop off or pick up your child. Although you might be able to spend some extra moments with your child during that time, reaching work or getting home on time becomes difficult.
When you buy a home close to a school, all of that intense preparation is cut down by half. With a walking distance down the street, worrying about long lines of cars or missing the school bus will be something of the past. The mornings will be much easier and you'll get to end your day quicker as well.
Safe Neighborhoods
If you're searching for a generally safer place, then you can consider buying a home near a school. Schools are located in safe neighborhoods that have adequate parks and law enforcement nearby. For added safety, the police make frequent rounds around schools just to make sure that everything is alright. Every neighborhood has some degree of criminal activity, and therefore, finding a neighborhood with 0% crime is just impossible. But by staying near a school, some amount of criminal activity is curtailed.
Also, fines and penalties for overspeeding within school area limits are higher than usual. Therefore, people think twice before putting the pedal to the metal.
Closeness To Playgrounds
Traveling to a far-off place just to volley a few balls into a net is a bit time-consuming. Although the ride could be taken as a form of adventure, again, it's that pesky traffic you want to avoid. Also, driving requires gas, and with gas prices soaring, making frequent trips to a playground can be expensive.
Many schools open their playgrounds for children to play and for adults to exercise after school hours. If your child is playing at these playgrounds, you'll be sure that they are in safe hands since school grounds have tall fences, barring children from entering any restricted areas. Also, when your child spends more time on the playground, they get instilled with more confidence. By meeting kids of the same age, they develop social skills, thus helping them to carry themselves better. There's no greater joy than seeing your child flourish in the outside world.
Prices of homes in a highly ranked school district can soar above and beyond. They can soar to such an extent that they can go even above the median home values that are in the market. In that case, you'll maybe have to take out a mortgage or start saving early. But if you ever have to move to another destination for whatever reason, the resale value on your home doesn't diminish.
Parents are looking for homes that are near well-reputed schools and are willing to pay 'x' amount for a good home. In that regard, you can consider your home, not just as a place to rest, but also an investment that'll come in handy in the future. This could be taken as your long-term financial asset if you're looking at it from an economical point of view.
On the other hand, there are a couple of school districts that have reasonable market estate rates. SmartAsset has listed ten of them, so scan through them and select the ones which will suit you best.
Georgetown Independent School District – Williamson County, TX
Plano Independent School District – Collin County, TX
Denton Independent School District – Denton County, TX
Pittsburgh School District – Allegheny County, PA
Sheboygan Area School District – Sheboygan County, WI
Round Rock Independent School District – Williamson County, TX
Lancaster School District – Lancaster County, PA
Lewisville Independent School District – Denton County, TX
Wichita Falls Independent School District – Wichita County, TX
Racine Unified School District – Racine County, WI
Community Activities Offered By Schools
When you think of community activities offered by schools, scenes of sporting events, fundraisers, and volunteer activities are the first to come to mind. Although all of that is true, schools don't always function around activities focused on parents, teachers, and students. Other than that, they act as spaces for the community to learn, grow, and develop, regardless of whether you have a child or not.
For instance, schools are hosts to numerous workshops, clubs, and art events for the people around to enjoy. The best part is that you're getting all of this just within a stone's throw away from where you live. Therefore, buying a home near a school earns a few brownie points for that.
Also See: How to Find Best School for Your Child When Moving
Cons Of Buying A Home Near A School
Potential Trespassing
When the final school bell rings, kids usually walk out in groups and crowd the neighborhood with their scurrying feet to go home. You'll see them in large groups, covering the street, and sometimes even might spot a couple of them in your yard. They may mean no harm, but as kids are, their inquisitive nature gets the better of them and they might fiddle around with anything that interests them.
Although children trespassing isn't much of a problem, we're just saying to be prepared if anything like this happens. To combat this issue, a simple lock on the main gate will ensure that you get your privacy and prevent them from entering.
Issues Of Traffic
You are definitely going to see a lot of traffic during drop-off and pick-up times, and adjusting to that can be a bit infuriating. Even if you don't have kids, you might get stuck in the line of cars while going to work or running errands. Also, there are school events such as sports days, parent-teacher meetings, and science exhibitions; you will see an influx of traffic at such unexpected times.
If you stay close to a high school, the traffic problem gets a bit more overwhelming because there are many new drivers on the road. Therefore, there might be frequent accidents, which in turn, will only increase traffic times. Buy a home near a school only if you think you'll be able to manage this challenge.
Schools Can Get Noisy
If you think you'll get some amount of peace after all that traffic noise, then think again. It gets loud during class hours as well. You'll hear the ringing sound of the school bells in between classes, the clashing of symbols during band rehearsals, the sound of huffs and puffs during sports practices, etc.
Also, when any important school announcements are made, they are broadcasted outside too. This can get too annoying, especially when you're trying to have some time to yourself.
Parking Problems
Homes surrounding schools sometimes have issues with parking. You will notice teachers or staff members parking along the sidewalks and this limits homeowners to park their own vehicles. You might not face this issue if you have a nice broad driveway. But if you live in a dense neighborhood, where the majority of homeowners park their vehicles on the street, you might run into this problem during school hours or when there are events.
See Also: Tips for Moving with Kids |Tips for Moving During the School Year with Children
Conclusion
Now you know some of the pros and cons of buying a home near a school. You can also interact with people living in the locality to get a better idea of the amenities available in the neighborhood. It's best to do your research taking into consideration all factors like cost of living, crime rates, transportation, etc before making your final decision. Weigh the pros and cons wisely, and if you have a spouse, keep their best interest in mind too.
See also: How Can I Keep My Child in the Same School if I Move?
FAQs On Pros And Cons Of Buying A Home Near A School
Is It Good To Buy A House In Front Of A School?
If you're a family having young kids or if you're planning to have kids anytime soon, then staying within close proximity of the school might be a good choice. Also, if the school district is reputable, the resale value of your home will not diminish. This means your home will always have a market.
What To Look For In School Districts When Buying A House?
The school district has to be amongst the top in the city or at least in the neighborhood. This way you know that your home will always have a market and the resale value will not plummet. Also, amenities such as parks, cafes, restaurants, are much more prominent in good school districts, not ignoring the fact that the neighborhoods are safer too. Plus, your child will get the best education from a good school, and that's every parent's dream – for their child to get a good education.
Is Living Near A School Safer?
Security is much tighter, as police cars keep patrolling school areas just to make sure things are safe. Also, fines and penalties for overspeeding in a school neighborhood are much higher than usual. So people are more aware while driving. Overall, the safety aspect of the areas around schools is usually high.
Also Read: Top Interstate Moving Companies | What things are to be kept in mind while buying home if you are a Parent