How Safe Is My New Neighborhood? 8 Ways to Find Out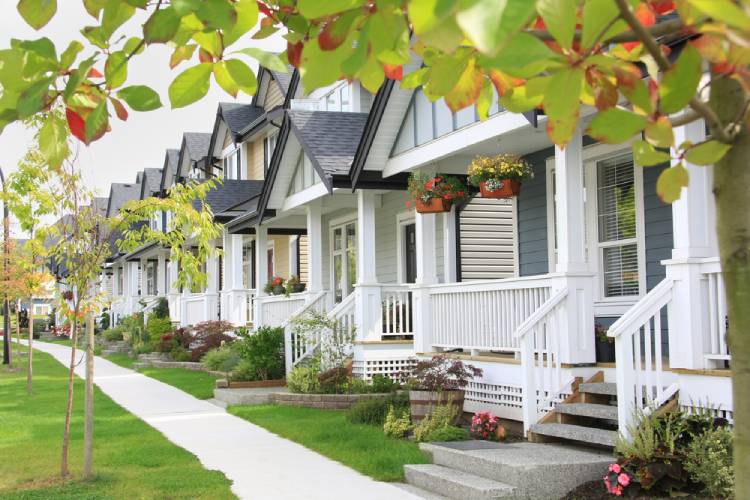 Sure, affordability, beauty and job opportunities are important when planning to move to a new place. But none of that would matter if your new neighborhood doesn't make you feel safe. The harsh reality is that crime is everywhere. More so in some places, as compared to others. No place can ever be 100% safe. That doesn't mean it isn't important to know, how safe is your new neighborhood?
From government based websites to mobile apps, there are numerous ways to know about the different kinds of crime taking place in a particular neighborhood. You can also get various statistical data and find out about the crime history of a city or neighborhood.
So here are 8 ways to find out how safe your new neighborhood really is:
1. City-Data
Browsing through City-Data is definitely one of the best ways to learn about the city you're moving to. The information oriented website has been around since 2003 and based in Illinois. City-Data not only helps you understand the economical and cost of living aspects, but you can also get all the historical information regarding the city's crime rate.
See also: States with Lowest Cost of Living
How does City-Data Help?
You get to learn about the crime index of a city, compared to the national average. It shows statistics as to how the crime rate has been increasing or decreasing in the city. The website also gives a breakdown of different crimes such as Robberies, Rapes, Murders, Burglaries, Assaults, Arson, Thefts and Auto Thefts. City-Data gives specific information like how many of these individual crimes take place each year, for every 100,000 people.
2. National Sex Offender Public Website
Another really important website that you can go through before making a move. The National Sex Offender Public Website acts as a registry or directory of sorts. It enables citizens to do a search in their areas to scan out people living in their neighborhood with history of sexual crimes such as rape, especially against the minors.
See also: Best Cities to Raise a Family in the U.S.
How does National Sex Offender Public Website help?
People moving with families, or for that matter, parents especially would appreciate this. The way the website helps is that users can search on the basis of the city, county, town or even zip code. This search would share details of sexual offenders residing in that particular locale or region. The depth of information you obtain may vary from one state to another. There's also a mobile app for this which you can use.
3. AreaVibes
A supremely reliable tool to find out various information about a city or neighborhood. Be it cost of living, average rent in the area or even the cost of real estate, AreaVibes shares it all. The tool is designed in a way that users can learn how "Liveable" a particular place is. Best part? Users get to learn about the crime rates in the place too. They have multiple parameters to gauge that information.
See also: Benefits of Moving to the Suburbs
How does AreaVibes help?
AreaVibes also features a lot of other information which is actually shared by locals living in that particular place. This user generated information includes things such as how friendly the neighbors are, how safe it is at night, the average percentage of streets which have sidewalks. These are certainly interesting ways to determine the safety of a place, from a non-crime point of view.
Beyond these, AreaVibes also shares the kind of crimes that take place in a particular city or neighbourhood, the frequency of the crime, its history in the area and other such statistics. You also get comparative data of the crime rate with that of the country or some other city.
4. NeighborhoodScout
From discovering real estate trends and the quality of schools in a neighborhood to getting information regarding crime in that locale, NeighborhoodScout has data for it all. The platform is very reliable when it comes to finding local databases and statistical specifics. Being a real estate oriented platform, NeighborhoodScout provides information on Violent Crimes and Real Estate related crimes alike.
How does NeighborhoodScout help?
You can carry out a very specific research which helps you discover the number of crimes that took place, the nature of the crime, the frequency of the crimes and which areas they most often take place in. Essentially, the platform will let you find out if a specific crime is restricted to a particular area. If so, what's the crime rate? You can also get comparative statistics, and check if the crime rate is more than any other city, state or even county level.
5. CityProtect
Unlike some of the other tools mentioned above, this one is especially focused on particularly helping people discover and report crimes. CityProtect provides information regarding various Law & Enforcement agencies present in different states. It has a crime watch element to it too, where citizens can do their bit. What's interesting about CityProtect is that it is a platform backed by the telecom giants Motorola Communications Inc.
How does CrimeReports help?
One of the best ways in which CityProtect helps is that as a user, you can also report a crime to the platform. Moreover, it enables you to find out about the multiple agencies present in an area. Add to it the fact that you can actually register cameras installed in or around your personal and business properties with them too. Basically, CityProtect is all about empowering people and communities to work together and help manage and reduce various kinds of crimes. It's a bridge between the community and law enforcement.
See also: How to Find a Good Neighborhood
6. Family Watchdog
Living in a locality that has multiple sexual offenders is always going to be a major anxiety inducing affair for parents. Fortunately, with Family Watchdog, you can find out all about the sexual predators residing in a neighborhood you plan to move to. The tool lets users carry out a nationwide search of registered sexual offenders residing in various states, cities, counties, towns or even much more specific neighborhoods.
How does Family Watchdog help?
Anyone residing in your area with a history of sexual crimes, you will know. At the same time, the platform keeps updating itself. So if someone with such a history has moved to the neighborhood, that data is also updated. Moreover, Family Watchdog provides information regarding the overall criminal history of people too. You can discover things like where they work and live, while in some cases, people also get to see pictures of these offenders, to learn who they are.
7. SpotCrime
A platform that's particularly dedicated to crime reporting and alerting, SpotCrime helps you find out the kind of crime that takes place across the country. With SpotCrime, users can also set-up alerts so that they are always aware of what's going on, in and around a particular area. The platform is a great way to find out how safe an area is, before you plan to make a move. You can also anonymously tip the authorities if you are aware of any crime or criminal in and around you.
How does SpotCrime help?
One of the best parts of SpotCrime is that it gives a daily account of the crimes taking place, along with the specific type and nature of the crime. You get to know about the time and address also in which it took place. Moreover, the platform has a great feature where you can get alerts for a radius of 10 miles from your place of residence. An interesting aspect of SpotCrime is their database also displays a list of the most wanted criminals for any area you select.
8. CrimeMapping
Another interesting platform designed specifically to improve safety and awareness in various communities and cities. CrimeMapping helps people find specific Law & Enforcement agencies from different parts of the country, and allow users to share a crime tip with that particular police department. What's amazing is that you get very specific data regarding the kind of crime, the location, the timing and even possibly the offender. The tool has numerous filters, charts and statistical graphs to give a detailed account of things.
See also: Safest States in America
How does CrimeMapping help?
The depth and detailing of the platform is really admirable. Users can search on the basis of filters such as "What", "Where" and "When". The "What" section has a detailed list of the type of crimes, such as Arson, Assault, Burglary, Disturbing the Peace, DUI, Fraud and more. 16 types of crimes in total. The "Where" can help you discover if an offender is as close as 500 feet away from the address you're planning to move to. The "When" is also customizable, with information available for 24 hours prior to a much wider time range.
---
Conclusion
These are certainly some of the most reliable tools available to figure out how safe your prospective neighborhood can be. However, there's one thing you should always do before moving to a place. Speak to the locals, your possible new neighbors or even the local authorities. Having a candid conversation in-person with people who actually live there will certainly give you some really valuable insight. At the end of the day, nobody should ever have to compromise their safety or that of their loved ones.
See also: How to Find Out the History of Your House | Useful Tips for Moving to a New Neighborhood