Moving To New Jersey | 2022 Cost of Living and Relocation Tips


VanLines Inc
Secure Storage
Easy Booking Process
Fully Trained Employees
GET QUOTE

Colonial Van Lines
Storage Services
Long-Distance Moves
Corporate Relocations
GET QUOTE

Moving APT
Vetting Process
Award-Winning
Available Nationwide
GET QUOTE
Our Take
Price
Rating
Minimum Shipment Size
Storage
Booking Deposit
Cancellation Policy
Quoting Options
Discounts

Best Overall Value


GET QUOTE

2+ bedrooms




Free 30 Days




10%

Free up to 72 Hrs

Phone / FaceTime / Text

Senior / Same day Booking

Best Industry Reputation


GET QUOTE

1+ bedrooms




30 Days




20%

Free up to 72 hrs

Phone / Facetime

Seniors Discount

Best Customer Service


GET QUOTE

1+ bedrooms







Free up to 72 hrs

Phone / Virtual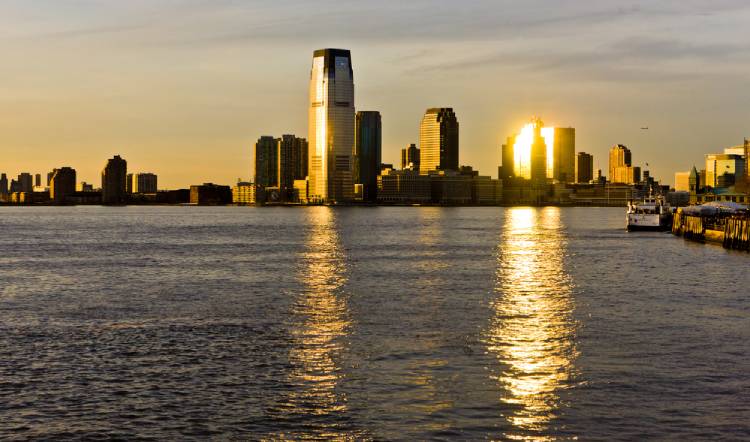 New Jersey is like an underpaid actor, it does have a lot to offer but sadly most of the perks of living here are overshadowed by it's next-door neighbors (NYC and Philadelphia). It's true that there are many upsides to living right next to these metropolitan cities in the nation but let's introspect into what New Jersey has to propose. If your interests lie in NJ, this will serve as a guide to everything you should know about before moving to New Jersey.
Weather In New Jersey
If you were to ask residents from the north and south of New Jersey about the weather, we bet you're going to get two significantly different answers. This is because both the north and south of NJ experience different weather patterns. Things are going to vary depending on which side you'll be living and this is something that must be kept in mind.
The next aspect to note is that the state sits on the eastern coast and like most cities on the eastern shore, the cold is the dominant weather condition. If you've never experienced harsh winters, you'd probably take some time to get used to how it is in New Jersey. To get a perspective on the temperatures you can expect for each season throughout the year, refer to the overview below:
Winters In New Jersey: Winters in the state last from early December to mid-March. The northwest experiences much cooler temperatures than the south and central part of the state. The north also receives way more snowfall and is the ideal place to explore for winter activities. Temperatures are milder in the south portion and fall in the range of 29°F to 42°F. In terms of snowfall, most of the state receives an average of 4 to 8 inches. The low average temperatures can even go down the 16°F to 28°F zone.
Summers In New Jersey: Summers in New Jersey begin in the month of May and show signs of retreating only by September. You can expect the south side to experience much warmer temperatures that even touch 90°F. On an average, summer temperatures are in the range of 82°F to 87°F. Overall, be prepared for high humidity and sticky heat.
Autumn In New Jersey: Fall is the most pleasant season of the year in New Jersey. Temperatures are comfortable and in the 45°F to 65°F zone. Hacklebarney State Park, Wyanokie High Point, and Torne Mountain are some great scenic spots to capture fall foliage.
In A Nutshell
Temperatures throughout the year in New Jersey fall in the 26°F to 86°F zone.
Sudden strong winds and a heavy downpour is common during the winter and spring months. You'd practically have to be ready for such conditions anytime from October to March.
Winters are harsh and occasionally snowstorms can bring certain cities to a standstill.
See also: Sunniest Cities in the U.S.
Transportation
Having a private car in New Jersey certainly makes intra-city commute convenient. The state is furnished with some extensive roadways that make it especially easy to get to the city of New York.
To get a concise overview of what transportation looks like in the state, refer to the subsections below:
Roadways In New Jersey
The Garden State Parkway is one the most commuted roads that runs through the state in the north-south direction covering most of the areas of interest. There's also the New Jersey Turnpike, which is another busy highway used by residents to commute beyond state borders. There's also a decent number of bridges and tunnels that can get you to Upper Manhattan and Staten Island with ease.
When you're on the road, you have to be careful about various street signs and especially the New Jersey 'Jughandle' that is locally known as the Jersey Left. This is a traffic strategy that avoids jams and keeps all the cars moving. There are roughly 160 of them in the state, so be mindful of them when on the road.
See also: New Jersey DMV Change of Address
NJ Transit In New Jersey
NJ Transit is the agency responsible for the public transit options in the state. It serves most of New Jersey, a little bit of the state of New York, and Pennsylvania as well. This corporation handles the smooth operation of buses, trains, and light rail vehicles in the state. The NJ Transit has good coverage of the state and is your best option for intra-city travel. It also ensures that residents of New Jersey can conveniently plug into New York and Pennsylvania.
Here is a breakdown of the light rail line managed by NJ Transit:
Light Rail – NJ Transit is in charge of the operations of these 3 light rail lines
1) The Hudson-Bergen Light Rail – easily accessible from Hudson County
2) The Newark Light Rail – most convenient for residents in Essex County
3) The River Line – serves Camden, Burlington, and Mercer counties
Port Authority Trans-Hudson (PATH)
You can take the PATH which is essentially a commuter line that does a more than average job at linking areas like Hoboken, Jersey City, Harrison, and Newark to NYC. If you plan on working in New York, this is a good mode of public transportation to opt.
Do note that PATH also runs in collaboration with another rail line that goes by the name PATCO Speedline. If you take this, you'd easily be connected to a station in Philadelphia. The Speedline is most accessible to residents of Camden County.
Southeastern Pennsylvania Transportation Authority (SEPTA)
Now SEPTA rail lines mainly serve counties in the region of Philadelphia, but a few lines run through New Jersey. If you wish to plug into Philadelphia for work, this is the ideal mode to take advantage of. The two SEPTA lines that pass through New Jersey are the Trenton Line and the West Trenton Line.
Airports In New Jersey
One of the biggest airports in the state is the Newark Liberty International Airport that is most accessible to residents of Essex and Union County. It's also just 3 miles away from the downtown area, proving it sits at a convenient location. The two other popular airports in the state are the Atlantic City International Airport and the Trenton-Mercer Airport.
In A Nutshell
New Jersey has quite a decent system of mass transit to help residents stay connected to bigger metros like Philadelphia and NYC. Besides that, the statewide buses, the light rail line, and the commuter rails managed by NJ Transit prove that public transportation is very much existent here.
Job Market In New Jersey
New Jersey is sandwiched between two remarkable cities, namely NYC and Philadelphia. And most residents see the advantage of tapping into the job markets of these cities because of how convenient it is to commute there. You can also widen your job search to companies in these next-door cities if you especially stand a chance of better pay.
If not, you can always just bag a great deal in New Jersey too because its economy is also in good health. For starters, the port that the state shares with New York is the busiest one on the entire east coast. Now isn't that something to boast about? Having the busy port also means that jobs linked to the shipping industry are pertinent.
Besides shipping, let's look at what the state has to offer by running over some of the largest employers:
Johnson & Johnson (medical company)
Bed Bath & Beyond (retail company)
Prudential Financial (insurance company)
Zoetis (medicine company)
Burlington Stores (department store company)
Merck (chemicals company)
Becton Dickinson (medical company)
Campbell Soup (food processing company)
Something else that you should note is that the key industries of the state are linked to the field of retail. That's also possibly the reason why Bergen County borough in New Jersey makes the most retail sales in the entire country.
Another notable mention is that the state is home to 17 Fortune 500 companies! The fact that Hunterdon, Morris, and Somerset County are among the top highest income counties in the United States also speaks volumes about the state's economy. These aspects surely build the case that the job market here is well-fortified. Now isn't this certainly the best news for you as a resident who is considering moving to New Jersey?
Cost of Living In New Jersey
If you're thinking about moving to the state of New Jersey, it's only natural that you're curious about the cost of living here. This is one aspect that must be studied carefully because it can make or break the decision of moving homes.
So let's dive into a few indicators that give you a gist of how much it will cost you to maintain a comfortable lifestyle in the state. We shall start with tackling housing costs:
Housing Costs In New Jersey
According to the website Zillow, the median value of which homes are sold in New Jersey is at $382,096. This is way higher than the national average which stands at $231,200. So if you want to be a homeowner you've to be prepared to deal with skyrocketing prices.
Something to also bear in mind is that homeownership in the state of New Jersey is just expensive. Period. The main reason for this is that it has the highest property tax rate in the nation. The national average stands at 1.1%, but in New Jersey it's at a staggering rate of 2.47%.
Renting
According to reports by HomeSnacks, the average median rent of houses in New Jersey is $1,975. This is roughly 19.7% more than the national average, proving that rent prices are very high, but still less than the state of New York.
To give you a perspective of how costly it is, we've done a comparative analysis with the tentative rent costs for a 1 bedroom in the neighboring states so you can see things at a price point:
1 bedroom home in New Jersey – $1,645
1 bedroom home in New York – $2,100
1 bedroom home in Delaware – $1,050
1 bedroom home in Pennsylvania – $1,200
This will give you a rough idea of where New Jersey stands when it comes to rent against its neighboring states. Also note that Englewood Cliffs, Demarest, Fanwood, Rumson, and Upper Saddle River are some of the regions with the highest rent prices in the state.
Median Household Income In New Jersey
The good news here is that New Jersey residents receive some of the highest household incomes in the country. Most households bring in an average of $82,545 annually. If you bring in the same amount, you can consider yourself to be earning the state average. Any income below this figure falls in the lower income group and anything above is considered to be an upper class income group.
Cost Of Utilities In New Jersey
A single adult's estimated monthly costs after taking into consideration utility bills and groceries is roughly around $1,095 a month. So if you want to live more than comfortably, a salary of 75k annually can ensure the possibility of that for a single adult in New Jersey.
See also: Most Affordable States to Move to in America
Top Schools And Universities In New Jersey
Top 5 Best Rated Universities
Princeton University
Rutgers University
Stevens Institute of Technology
Montclair State University
Seton Hall University
Top 5 Best Rated Schools
Bergen County Academies
High Technology High School
Cedar Hill School
Woodmont Elementary School
Wyoming Elementary School
Top Cities To Move To In New Jersey
Jersey City
This is hands-down the most desirable city to live in New Jersey, thanks to its prime location. It's just 10 to 15 minutes away from NYC, so you get the best of both worlds from here. It's also extremely diverse so you get to form friendships with people from different cultures. The place is lively and fits like a glove for enthusiasts' souls.
Median Value Of Homes: $373,700
Median Rent: $1,401
Hoboken
Hoboken in its essence is a cosmopolitan city. The atmosphere and vibe are a bit like NYC. By this we mean that you'd be able to find eateries that are open till late and you get to try so many cuisines. The greatest perk of picking this city is the open spaces for recreation. If you're considering Hoboken for your home, do take a stroll of the several parks facing the Hudson River.
Median Value Of Homes: $720,700
Median Rent: $2,315
Newark
Now if you want to have close access to the international airport and live in the heart of the state of New Jersey, then Newark should be top on your list. It's also an ideal city to consider if you're drawn to the fast and upbeat pace lifestyle. Another upside is that the real estate here is relatively affordable.
Median Value Of Homes: $245,200
Median Rent: $1,085
Trenton
The city of Trenton sits in Mercer County, so residents here have easy access to an airport and the light rail line. It's also the capital of New Jersey and just 30 minutes away from Philadelphia. If you wish to tap into the job market of Philadelphia, Trenton is a great city to explore. The only downside is that not all neighborhoods are safe in the city, so make sure you're careful about the area you pick. Mill Hill, West End, and Berkeley Square are some good residential spaces.
Median Value Of Homes: $210,207
Median Rent: $1,026
Elizabeth
If you like keeping your distance from the hustle and crowd then Elizabeth is an intimate little city to consider. It's the fourth-largest city in the state but the sense of community is strong here compared to other cities. It's easy to find smaller boutique stores and independently-run businesses over established companies in Elizabeth.
Median Value Of Homes: $210,207
Median Rent: $1,026
See Also: Most Affordable Places to Live in New Jersey
FAQs
Is it expensive to live in New Jersey?
New Jersey is an expensive state to live in mainly because of the high property tax rate here. It's the highest rate in the nation. The median value of homes is $82,545 which is again higher than the national average.
What should I know about before moving to New Jersey?
You should bear in mind that the weather patterns in the state of New Jersey are unique. The winters are harsh and strong downpours can make things unpredictable. Dealing with high property taxes is another aspect that you have to tackle once you move to New Jersey.
Is it worth moving to New Jersey?
There are several advantages of moving to New Jersey. First of all, New York City, Boston, Pittsburgh, and other cities are just a few miles away from here. You can also explore job opportunities here as the state has some of the largest employers in the country. One of the best things about living here is that this Garden State is a beach paradise where you can enjoy fishing, camping, and other activities. Also, you don't have to pump your own gas in this state. Even though the cost of living here is high, it's definitely worth moving here as you'll never get bored in this state.
Is New Jersey a good place to live?
New Jersey is not just beaches and mountains, you get to experience the most amazing cuisines and diverse communities here. The state's school districts are ranked among the best in the nation, like Montgomery Township, Hillsborough, etc. The housing costs and property taxes are high here, but if you want to live in a city with plenty of activities and amenities, New Jersey is a good place to live in.
What is a livable salary in NJ?
You need a salary of over $34k annually in order to meet all your living expenses in the state.
What are the pros and cons of living in NJ?
It's natural to get carried away by the beauty of this Garden State. But if you're moving there, you'll need to know everything about what the state has to offer you. Here are some of the pros and cons of living in New Jersey.
Pros
You get to enjoy all four seasons
Plenty of restaurants with different cuisines
Rich art museums
Beaches where you can enjoy swimming and camping
Excellent education
Cons
High cost of living
High tax rates
Severe downpours during winters
Traffic problems
What is a good salary in NJ?
A salary of between $60,000 and $177,000 annually can be considered good to live in New Jersey. Of course it depends on whether you're a single person or living with your entire family.
What is the most dangerous city in NJ?
Atlantic City is ranked as the most dangerous city in New Jersey with the highest crime rate. According to the research conducted by NeighborhodScout, it has a violent crime rate of 8.56 per 1,000 people which is higher than the national median of 4. Speaking of the state's property crime rate, it has a crime rate of 46.05 per 1,000 people which is again higher than the national median of 21.
Can anyone buy a house in Jersey?
New Jersey is very strict when it comes to owning a house in the state. You'll have to be residentially qualified to buy a house here. You'll have to fill the application form to your estate agent or lawyer in order to get the consent from the housing minister.
Can I just move to Jersey?
No you cannot just move to New Jersey. If you're a resident of any other country, you'll need permission to enter or stay in the state for which you have to qualify the immigration criteria.
You have to fit into any of the following criterias to live in this state:
Entitled on economic or social grounds or to benefit the community.
Have a business license and are moving here for work purposes.
You have lived in the state for 5 years or more or married to a resident of the state.
What is the coldest month in New Jersey?
January is the coldest month in New Jersey where the average temperature is almost 22.1°F.
What is middle class income in NJ?
According to the data shared by The Center Square, the middle class income in New Jersey falls in the price range of $39,920 to $197,868.
---
Our Take On New Jersey
New Jersey is an amalgamation of great cuisines, beaches, and diverse communities. The scenery is great here and this is an aspect that makes you fall in love with the state. Six Flags, Mountain Creek, and Cape May are just a few of the wonders residents have to themselves.
You also get to stick close to several booming industries because of being close to NYC and Philly. Overall, if you're convinced that the state will open up doors for a better lifestyle, we can help you find the right moving company to get you here safely.
See also: Best Moving Companies in New Jersey