Best Moving Companies in New Jersey


VanLines Inc
Secure Storage
Easy Booking Process
Fully Trained Employees
GET QUOTE

Colonial Van Lines
Storage Services
Long-Distance Moves
Corporate Relocations
GET QUOTE

Moving APT
Vetting Process
Award-Winning
Available Nationwide
GET QUOTE
Our Take
Price
Rating
Minimum Shipment Size
Storage
Booking Deposit
Cancellation Policy
Quoting Options
Discounts

Best Overall Value


GET QUOTE

2+ bedrooms




Free 30 Days




10%

Free up to 72 Hrs

Phone / FaceTime / Text

Senior / Same day Booking

Best Industry Reputation


GET QUOTE

1+ bedrooms




30 Days




20%

Free up to 72 hrs

Phone / Facetime

Seniors Discount

Best Customer Service


GET QUOTE

1+ bedrooms







Free up to 72 hrs

Phone / Virtual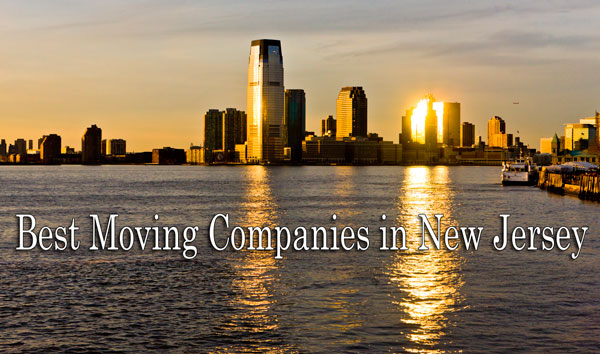 If you live in New Jersey and you need to hire moving services, be sure to consider these top five Garden State based moving companies because they provide extremely great service. If you hire anyone of them, you will have the peace of mind that your precious belongings are safe while in transit on the NJ Turnpike. Everything will be accounted for as they also take great pains to ensure that your stuff get into your intended destination in one piece.
If you're tempted to do everything by yourself to save on the cost, reconsider your decision because you might end up spending more in the long run. If you hire a professional moving company, they will do all the heavy lifting for you, saving your back from any potential injuries. All the members of a moving team have been trained on the proper way to lift heavy equipment. You don't have the same training, so the chance of injury is high. This can lead to huge medical bills and loss of income if you have to stay home for a few days to recover.
On top of that, you will spend a lot on gas and toll fees because you're going to have to make several trips with your car. A moving company has a large truck that can fit all your essentials including the bulky items. Their team's expertise in packing, handling, and moving stuff will also save you a lot of time. There are really instances wherein you have to pay for convenience, and this is one scenario where it is truly worth it to outsource the services. Moving day is already stressful. Lessen your worries by relying on a great team to help you out.
Here's the list of best-rated New Jersey Moving Companies
Top 5 New Jersey Moving Companies
1. Admiral Van Lines

Admiral Van is a full service moving and storage company with many years of experience in helping residents and businesses move within the Tri-State area. They pride themselves of offering you competitive pricing and guaranteed pick-up and delivery dates. They offer you free estimates, so you won't be surprised when the billing comes.
Your mind can also be at east because the company performs a background check on all their employees. They won't let someone with a shady past enter their premises, and they certainly won't let them enter yours. Their Admiral team has been trained, so they have handled everything from fine china, antiques, pianos, and more. They know how to properly pack your items to ensure they don't get jostled around in transit.
They are a full service company, so you can avail of everything you need under one roof from packing materials to storage facilities for your bigger items that you're ambivalent about letting go. You can rest assured that your precious belonging are safe and covered because they maintain a General Liability Insurance and Workman's Compensation Insurance. They can also provide a Certificate of Insurance to companies that avail of their services.
They are experts in residential moves, packing, and retail/office building moves. If you have any questions and want to speak to a company representative, call them at 800-287-0299 or email sales@admiralvines.com for further information.
Official site: http://www.admiralvanlines.com/
2. All in One Moving & Storage

Established in 2005, this local moving company works under the principle that people need to feel they can trust the moving service they hire. They also believe that each client has unique needs, so they try to address all of these to ensure that the clients remain happy.
They are truly live up to their company name and over an all in one moving system. They have several services you can choose from like the full packing service, which literally packs all your belongings from shoes to china. They also have a fragile only packing service, where in they only take care of all the breakables.
The standard self-pack service is where you do that packing, but you can buy reasonably priced materials from them. They will give you tips on how to get things done. After everything has been packed, they will do all the loading and unloading for you. They secure your items in the truck with proper protection pads, so fret not. They also offer you optional services like debris removal, storage, crating, and more.
The moment you call their company, they will pair your up with a relocation consultant, so they can assess your needs and offer you the right set of services. This consultant will give you options and free estimates, so you don't go over your budget. The Price Lock guarantee protects you from competitors, so they are willing to price match your lowest quote. Call them at 201-773-6960 for further information.
Official site: https://allinonemovingsystem.com/
3. North Van Lines

The North Van Lines company use infallible packing, handling, and moving techniques to ensure that your stuff are safe and sound. They will give you a free delivery of packing supplies if you wish to pack the items yourself. You only pay for what you use. You can also opt for the complete service that will allow them to pack, load, unload, and unbox everything for you.
The provide you with free estimate through several methods like skype video, online, email, or over the phone estimates. Whatever is convenient for you, their team is willing to adjust for your convenience. They offer help with residential moves, commercial moves, long distance moves, military moving, and storage facilities for your items.
Customer satisfaction is vital to North Van Lines, so they take great pains in ensuring you are happy. If you have any questions or concerns, feel free to get in touch with them at 1-866-915-4010 or you can email them at info@northvanlines.com. Their team combines many years of moving experience along with great customer service so they can assist you in picking the best relocation package that suits your personal situation.
Official site: https://northvanlines.com/
4. Expedite Moving

With Expedite Moving, you can expect their highly trained staff to work fast and efficiently go get you settled into your new location as quickly as possible. They believe that for any business to be successful, they must keep their customers happy. This ensures that the happy clients will give their company referrals and they will be willing to avail of their company's expert services again.
Expedite Moving is fully licensed and they are insured to help guarantee that your items are really safe as they travel from point a to point b. They offer a wide range of services that helps you before, during, and after the big move. They operate with a timeline to ensure that everything is delivered just as promised.
They understand the moving is a highly stressful time for you, so they do everything in their power to make it as seamless as possible. Whether you are moving across the country or to the next county, their courteous and professional team can assist you. They offer affordable moving rates, so you don't have to worry about paying an exorbitant amount. In fact, you can request a free quote on their website. If you need additional support, you may call toll free at 1-888-877-4425 or you can email info@exmoving.com.
Official site: https://exmoving.com/
5. Lighthouse Van Lines

With over 30 years of experience in the moving industry, the Lighthouse Van Lines company has crafted a seamless process to help address your needs. Whether it is moving to nearby locality or moving abroad, they have got you covered by lightening the heave burden of moving. The owner has a military background, so everything about this company is precise. Nothing is left to chance because you and your precious belongings should be safe and secure.
The company's expertise lies on long distance moving, and they have developed a network to ensure your things arrive safely halfway around the globe. They take their position in the industry seriously, just as they take your belongings seriously. Apart from this, they also offer storage facility services and auto transport. Their team of highly trained professionals will work to their best ability to ensure that your move yields nothing but positive results.
For inquiries you may call them at 877-748-8080 or you can also reach them at 201-383-0482. If you feel more comfortable writing down a detailed list of your concerns, you can also email them at info@lighthousevanelines.org.
Official site: http://lighthousevanlines.org/
Bottom Line
The moving company you choose will be your significant partner during one of the most stressful times of your life. Moving to a new home or office is exciting, but it is also worrisome because it is no joke to pack up your whole life in several boxes. Your fear for your precious things and expensive items. To lessen your anxiety, seek the help of a reliable and trustworthy moving company.
It is your responsibility to do the due diligence by researching about the reputation of the moving company. Read online reviews, seek referrals, and make sure that the company has the necessary permits and insurance coverage to protect you and your belongings. The most important consideration, make sure you read the fine print before you sign your moving contract.
See also: Moving to New Jersey | Moving from New Jersey to Florida