Moving to Los Angeles | 2022 Cost of Living & Relocation Tips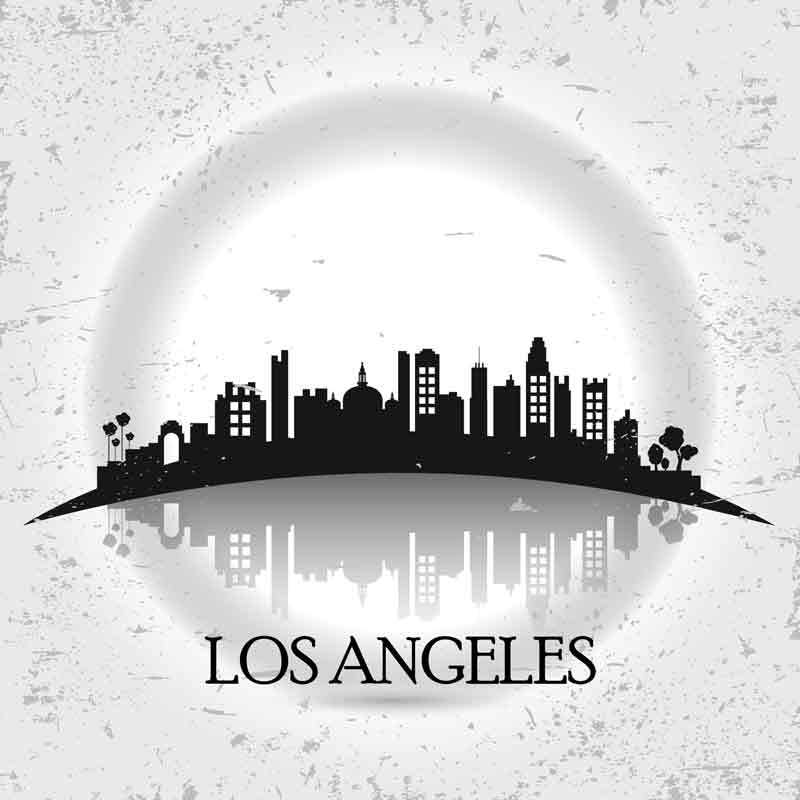 So, you want to move to Los Angeles, which translates into Spanish, The Angels. For decades, the City of Angels has been one of the most popular moving destinations for people relocating throughout the world. With quick access to world-renowned beaches, as well as some of the most majestic peaks in North America, Los Angeles is much more than the place where they tape late-night talk shows. Contemporary Los Angeles is a culturally diverse city that offers a vibrant culinary scene and a large selection of first-class shopping options.
This short guide is intended to give you a head start in your plans for moving to Los Angeles.
Los Angeles Fun Facts
LA is the second largest city in the United States
Population of more than four million residents in the city and over 12 million residents living in the metropolitan area
Citizens of the city speak a combined 224 different languages
Located in a vast basin, with the Pacific Ocean on the west side and several mountain ranges rising north and east of the city
Spans more than 503 square miles
Universal Studios Hollywood is one of the most famous Hollywood movie studios
Griffith Park
It is difficult to name one cultural amenity that stands out in Los Angeles. However, if we had to name one destination that can carry you away in cultural and recreational bliss for days at a time, it would be iconic Griffith Park. Sitting just south of the Hollywood sign and north of Dodgers Stadium, Griffith Park boasts the internationally acclaimed Griffith Observatory and Los Angeles Zoo. Covering around 4,200 acres, the park represents the largest state park in California.
After you visit the zoo and the observatory, here are a few other attractions in the park that should make your itinerary:
Planetarium
Greek Theater
Riding center (Developed for the 1984 Summer Olympic Games)
Golf courses
Hiking trails
Stunningly beautiful drives
As of early 2019, 841 museums and art galleries were operating in Los Angeles County, which gives the City of Angels the highest concentration of museums and art galleries operating in any other city in the world.
Container Costs for Shipping to LA
A large number of people that relocate to Los Angeles prefer to use containers that are shipped in advance of a move. Here some of the container shipping costs to LA from several major cities of the world. Remember these are shipping costs, not the entire cost of moving.
New York City-$800
London-$1,461
Toronto-$1,268
Hong Kong-$1,068
Dubai-$$2,903
Sydney-$1,030
Housing Costs in Los Angeles, CA
Los Angeles is known for being one of the most expensive places to live, although LA remains more affordable than living in New York City. Here are the monthly rental and home purchase prices for Los Angeles:
1-bedroom apartment in City Centre – $2,150 per month
1-bedroom outside City Centre – $1,650 per month
Price per 10-square feet to purchase a home in City Centre – $5,187
Price per 10-square feet to purchase a home outside City Centre – $2,152
Of all the major cities compared to LA for housing costs, only London and New York City have higher average home prices and apartment rentals. You can save on housing costs in Los Angeles by sharing a house or an apartment, as well as research the numerous neighborhoods to find housing that fits within your budget.
Cost of Food in LA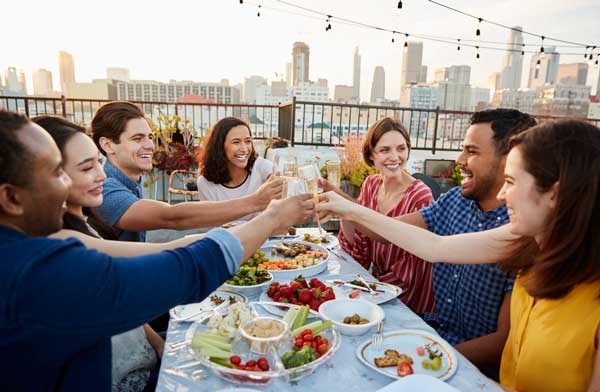 With a broad range of ethnic cuisines flourishing in the City of Angels, you should not have a problem finding food that allows you to stay within your budget. LA has a strong Mexican and Japanese culinary influence, but just about every type of cuisine is well-represented in Los Angeles.
Here are some sample food costs for Los Angeles:
Quick Serve Restaurant-$10-$20
Bottle of Coke-$2-$3
One-Quarter Gallon of Milk-$0.71-$1.19
Loaf of Bread-$2.40-$4.00
Dozen Eggs-$2.25-$4.25
Paris, London, and New York City are the only cities where dining out costs more than dining out in Los Angeles. Of all the major cities we researched, just Paris and New York City had higher average grocery prices.
There are plenty of resources to help residents find affordable dining out and grocery options.
For restaurants:
Timeout
TripAdvisor
LA Weekly
LA Eater
For groceries:
Trader Joe's
Ralph's
Vons
Pavillions
Smart and Final
Smart and Final is the best option for buying groceries in bulk.
Transportation Costs in Los Angeles
Although Los Angeles has a strong public transportation system, the fact remains that a vast majority of people prefer to drive to and from work. The result is typically massive traffic jams that can occur just about any time during the day. Taking a bus or a train to work is a good idea, logistically, as well as it lowers your stress level.
Here are a few ticket cost examples:
Adult Single Metro Rail-$1.75
One Day Metro Rail Pass-$7.00
Seven-day Metro Rail Pass-$31
Monthly Metro Rail Pass-$100
30-Day Student Metro Rail Pass-$24
LA is not known for being a bike-friendly city, especially near downtown in most of the ethnic neighborhoods.
Cost of Going Online in Los Angeles
People relocating from outside of the United States might experience sticker shock when it comes to Internet costs. The cost of Internet for LA residents is higher than the national average.
AT&T-Starts at $40 per month
Spectrum-Starts at $29.99 per month
Some customers of AT&T have reported that data speeds begin to slow down around the 22GB mark.
What are the taxes in LA?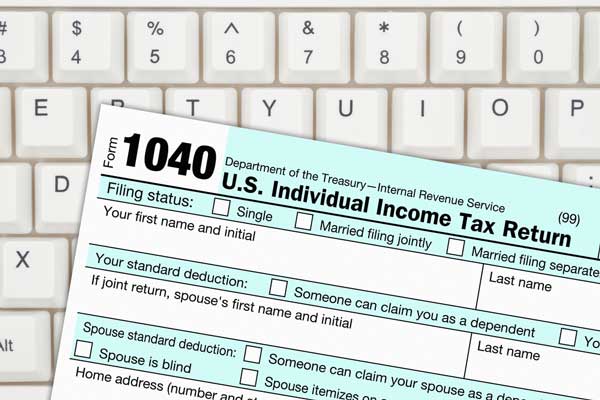 It is no secret that California sports the highest tax rates of any other state in the United States. Los Angeles gets its fair share of resident taxes in the form of a 9% sales tax, which is added on most products and services. The amount of property taxes you can expect to pay depends on the area where you live in LA, as well as the size of the property. If you purchase a home or an apartment in Los Angeles, you will pay a real estate transfer tax.
See also: Should You Move to a State with No Income Tax
Moving to Los Angeles by Yourself
Moving to a new city can result in an immense feeling of loneliness. Moving to a major world city like LA can turn into a frightening experience. Yet, there are several Meetup groups that will help you become acclimated to the sights and sounds of the bustling City of Angels.
Check out these resources to find events that match your lifestyle:
Timeout
LAWeekly
Welikela
Discover Los Angeles
Relocating to LA with you family
Los Angeles is like a magnet for families, as the city boasts world-class beaches, museums, and sporting events. However, the city can overwhelm families with the sheer number of options. If you are looking to find things to do with the kids in LA, we have several resources that will help you decide where to go.
TripAdvisor
Family Days Out
Smart Destinations
Free Things for under 5s
If Work is the Reason for a Move to Los Angeles
Unemployment in Los Angeles can swing wildly, mostly because of the large number of seasonal jobs that depend on the tourist industry. The city is an attraction for professionals that work in the IT, the tourism, the aerospace, and of course, the entertainment industry.
If you do not have a job before you move to LA, you should research the salaries of the various industries that thrive in Los Angeles.
Glassdoor
Payscale
Zip Recruiter
These sites offer valuable leads on job openings:
Craigslist
Monster
Indeed
Snag a Job
LA City
FAQs about Moving to Los Angeles
How much should I save before moving to LA?
If you are looking for amenities and comfort $10,000 at the maximum, otherwise $5,000 is decent amount before planning to move to LA.
What salary do you need to live in Los Angeles?
A 6-figure salary is needed to live pleasantly in Los Angeles. If you own a house, your salary should be around $150,000 or $135,000 for people staying on rent.
Is it expensive to live in LA?
Los Angeles is relatively an expensive place to live in. 1-bedroom apartment can cost anywhere between $1,650 to $2,150.
Is it cheaper to live in NY or LA?
Considering cost of living in USA, both cities are expensive. But Los Angeles is bit cheaper than New York in terms of food and housing.
Can you live in LA on 40000 a year?
Yes, many people live in LA on a budget of $40,000 a year. The key is to find the correct low budget area and a few roommates to divide the rent.
Are you planning to move to Los Angeles, CA anytime soon? Just fill out the form on this page using "CALCULATE MY MOVE" button and get quotes from reputable national and long distance moving companies. At 9Kilo Moving we offer nothing but the best for our clients.
Useful: Los Angeles CA Suburbs Guide | Best Neighborhoods In Los Angeles For Families | 5 Top Neighborhoods in Los Angeles for Singles and Young Professionals