Should You Move to a State with No Income Tax?


VanLines Inc
Secure Storage
Easy Booking Process
Fully Trained Employees
GET A QUOTE

Colonial Van Lines
Storage Services
Long-Distance Moves
Corporate Relocations
GET A QUOTE

Moving APT
Available Nationwide
Award-Winning Movers
Extensive Vetting Process
GET A QUOTE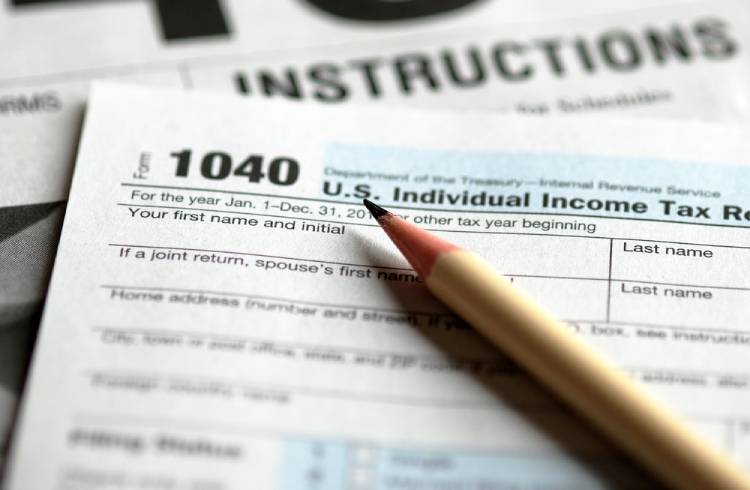 A lot has to be considered when you're moving to a new state. After all, you're starting a new life. Most of us are accustomed to paying both the Federal Income Tax and the State Income Tax. However, there are 9 states for which residents don't have to pay income tax. They include Washington, Florida, Nevada, Alaska, Texas, South Dakota, Wyoming, Tennessee and New Hampshire. So the big question is, should you move to a state with no income tax?
Having no state tax sounds like you would be able to save more money. Which is always good. But that won't be possible if you're paying just as much (if not more) on your livelihood. For example, Tennessee does not levy taxes on their residents' income. However, if you make any profits on investments like bonds and stocks, that's taxable. Additionally, Tennessee's state level sales tax is 7%. That's the second highest in our country.
Add to it the fact that for the combined sales tax and local tax, you end up paying around 9.4% on an average. The silver lining is that your property taxes are as low as 0.74% in Tennessee. What we're trying to say is, there is a lot to consider when moving to a state with no income tax. Some of the key factors you have to keep in mind are cost of living, property tax, sales tax, your income, purpose for moving and lifestyle in general.
Just like Tennessee, New Hampshire also levies taxes on profits and dividends. The tax rate for that is 5%, compared to Tennessee's flat 2% rate. So in essence, there are 7 states with no taxes on income. There's no straightforward answer to the question, "should you move to a state with no income tax?". There are both pros and cons. Let's share some important information about these 7 states, so you could make a more informed decision for yourself.
See also: States with Lowest Taxes
7 States with No Income Tax
Alaska
The good thing is that sales tax in Alaska is 0%. Although, that doesn't paint the complete picture. Local tax here can go as high as 7.5% in some cities. Moreover, local sales tax may also be applicable in Alaska on a city, county, school, transportation or Special Purpose District level. On the other hand, the average property tax rate in Alaska is about 1.19%. While that may seem a bit high, it's important to note that not all cities here levy property tax.
What's really great though, is Alaska's Permanent Fund Dividend Program. It's a program where Alaska's residents get a royalty from the revenue the state makes through mineral resources. Alaska literally pays you to stay in the state. So basically, no state income tax, no state sales taxes, fairly affordable real estate and relatively higher utilities. The cost of living is not very expensive. Although, the state is a bit remote and is kind of like an acquired taste.
Florida
A lot can be said about how amazing Florida is. For all its beauty and great sunny weather, there actually is more to the state. In fact, the average effective property tax in the state is 0.98%. To put things in perspective, that's actually below the national average of 1.08%. Interestingly though, real estate isn't necessarily cheap in all of Florida. It totally depends on how you see it and how much you earn. Big cities like Miami are by no means cheap.
Just like any other place, there are definitely parts where houses are pretty affordable in Florida. Above these factors, the sales taxes here stands at 6%. And if you consider the average combined with the local tax, it rises up to 6.9% approximately. That's not too high, but it's not the lowest either. In general, the cost of living in Florida can be a bit higher than other places.
So if you earn well enough and want to live in one of the hottest vacation places in the entire world, moving here makes sense. Healthcare in Florida is also great. However, it might not be easy to survive here financially, if you're just starting out and don't have a very high wage.
See also: Moving to Florida
Nevada
While the state level sales tax is pretty low here with just 4.6%, it can go as high as 8.2% with other local taxes. Just like Alaska, even in Nevada, separate taxes may be applicable on a city, county, school, transportation or Special Purpose District level. In most parts of the state, real estate can be affordable in Nevada. The state is considered a good place for first time buyers. The property tax here is 0.69, which is one of the lowest in the country.
With the exception of Las Vegas, Reno, Sparks and a couple of other places, getting an apartment in Nevada is not a costly affair. A state that's known for its great outdoor activities and huge areas of desert, staying in Nevada might not be for everyone. If you're someone who is flexible and can easily adapt to any kind of lifestyle, Nevada is great. However, the state can be considered as an acquired taste, in terms of living here.
Nevada gets a high influx of tourists, public drinking is legal here and the crime rate here is also higher than most places in the US. So these factors put people off at times.
South Dakota
Okay so the good news is, sales tax in South Dakota is pretty low. We mean 5.07% average (state and local level combined) rate, kind of low. In recent years, a lot of people have been moving to South Dakota. Mainly because of the booming job market. The state is also good for those who are just starting their careers. Above these factors, South Dakota is actually a warm state with friendly people and lower population compared to most other states.
On an average, the property tax rate here is 1.32%. Don't get put off by that though. Real estate is still affordable here. And if you're looking to rent, that can often turn out to be cheaper. The economy is stable here and the cost of living is also really affordable. So if you're not looking for a very urban and amped-up lifestyle, South Dakota is a fantastic place to move to. It checks out most boxes and makes it easier if your career is on track.
Texas
With a great population comes a great economy. For a powerhouse like Texas, an average combined sales tax of 7.57% is not that bad. Entrepreneurs here also get certain favourable tax benefits. But Texas makes up for these things with its high property tax rates. The average of 1.83% can no doubt seem mind boggling. Here's where things get interesting though. For its really high property tax, Texas still has relatively affordable real estate.
Like we mentioned in the beginning, the state is great. But it has a traffic problem. And the weather here can be unbearably hot. Keeping that aside, life in texas can be really good. The low cost of living and great food definitely contributes to that. So yes, moving here can be a good idea.
See also: Moving to Texas
Washington
There are a lot of great things that can be said about this state. For example, Washington has a strong infrastructure for technology, business and innovations in general. So there are many interesting job opportunities to be found here. Of course, it's a competitive space. But then that's just the day and age we live in, right? Besides, Washington has a really strong and healthy economy. The landscape for education is also exceptional in Washington.
Here's the kicker though. The cost of living here is very high. To give you an idea, the average sales tax rate here is 8.61%. If that wasn't enough, Washington isn't too kind to people with low income. By this we mean that the burden of tax on them can be as much as 14% approximately. While the property tax of 1.08% doesn't seem too bad, the cost of real estate in Washington is also super expensive. The average rent here is as high as $1995.
Washington is an amazing state with a lot of beautiful landscapes. But it's very expensive here. So moving here would depend on the kind of opportunities you're expecting or already have. And your pay scale would also be a huge factor.
See also: Moving to Washington State
Wyoming
We'll start by saying that you won't find a lot of people looking to move to Wyoming. It's not like Wyoming is that popular kid in the block. Wyoming, however, definitely is affordable. Standing at just 0.61%, it has the 9th lowest property tax rate in the country. Even the sales tax rate here is awfully low with an average of just 5.3%. With these and some other things in mind, Wyoming is definitely an affordable state to move to. Wyoming is definitely not known for having an urban setup. To the point that the most populated city here only has 63000 people approximately. If you're looking for a life in a metropolis, Wyoming won't be a good fit for you. Life here is slow and everything is spread out too far, be it shops or hospitals. So to move here or not would depend on the opportunity you get, the kind of lifestyle that suits you, your adaptability and what you're chasing.
See Also: 15 Cheap States to Move to: The Lowest Cost of Living States in the US | 10 Best States in US to Live in for 2020