Moving to Las Vegas | 2020 Cost of Living and Relocation Tips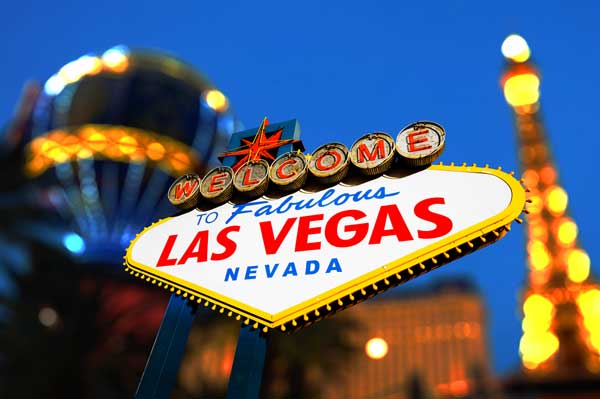 Everything You Need To Know Before Moving To Las Vegas
Are you thinking about moving to Las Vegas, Nevada? If so, then you've come to the right place because we've put together a helpful guide to moving to the city. We'll tell you everything you need to know before you move to Vegas.
Fast Facts About Las Vegas
Before discussing moving to Vegas, let's go over a few interesting facts about the city. These facts include:
Population of around 640,000
Vegas is home to just over 110 hotels
There are 136 casinos
Tourism, gaming and conventions are its biggest industries
Vegas is home to over 100 parks
Those are only a few facts about Vegas. As you can see, the city has a large population and it has a strong economy, which means when you move there you will probably not struggle to find work. There are dozens and dozens of attractions throughout the city, so you will always have something to do.
Cost Of Living In Vegas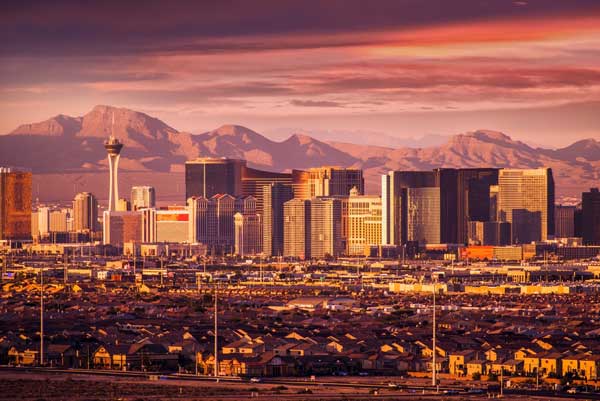 The cost of living in Las Vegas is surprisingly affordable, especially when you compare Vegas to other major cities such as Chicago, New York, Los Angeles and San Francisco to name a few. If you're looking to buy a house in Vegas, the median price for homes listed is $300,000. However, homes have been selling for an average of $278,000. As for rent, that too is affordable. You can expect to spend around $800 per month on a one-bedroom apartment.
Utilities such as garbage, electricity, water and heating costs an average of $150 per month. This is for a place that is 915-square-feet. Also, internet runs an average of $70 per month.
Taxes
One of the best things about moving to Las Vegas to live is taxes. When you live in Vegas, you will not pay taxes on your personal income, nor will you be subjected to paying state taxes. Furthermore, there's no franchise tax, inventory tax or corporate tax. You will pay sales tax on certain purchases, and as of now the sale state rate is 6.85%, which is how Vegas and the rest of the state makes most of its money. Furthermore, there is the Sin Tax. This is tax on cigarettes and alcohol, which is another way Vegas and the rest of Nevada generates revenues.
The Job Market
Before you move to Las Vegas, you should know a bit more about the job market. As previously mentioned, tourism, gaming and conventions are the biggest industries in the city. Within those industries are hundreds and hundreds of jobs, many of which you may be interested in applying for. Also, the tech sector continues to grow throughout the state, and this includes Las Vegas.
Also, Vegas is an excellent place to start a business. Remember, there's no corporate tax or personal income taxes, which is appealing to those who are in the startup phase of their business.
On that note, the median salary in Vegas is $48,000 per year. That is a bit lower than other major cities in the country, but the cost of living is significantly lower. If you budget right and live within your means, you can live really good in Vegas off of that amount.
The Weather
Many people know it's hot in Vegas, but they don't fully realize just how hot until they actually move there. The truth is that it gets extremely hot in the summer, which isn't surprising because Vegas is located right in the Mojave Desert. Since that is the case, it can get chilly at night when the sun goes down. Besides that, the city has over 290 days of sunshine every year.
In the summer, temperatures can easily stay at or above 100 degrees. In the winter, temperatures hover around 60 degrees. If you're not a fan of cold weather or freezing winters, then you will love living in Vegas.
Getting Around Las Vegas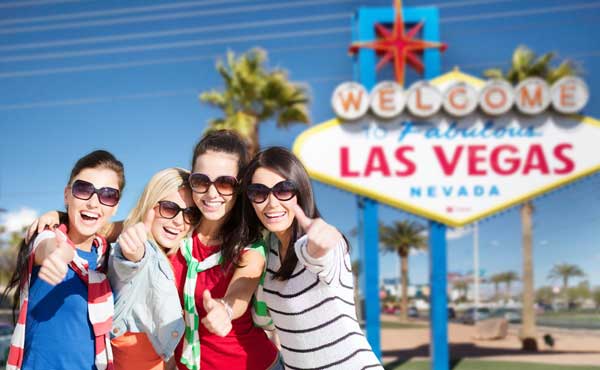 Before you officially move to Las Vegas, you should know what transportation is like and how to get around the city. Your options for getting around include:
Walking – If you're moving to downtown Las Vegas, then you can likely walk to everything. This includes entertainment venues, casinos, restaurants, retail shops, grocery stores and more. Asides from walking, you can cycle because downtown Vegas is bicycle-friendly.
Bus – One of the easiest ways and more cost-effective ways to get around Las Vegas is via the bus. It doesn't matter if you need to get some where in downtown or in the more rural part of Vegas, you'll find a bus to get you where you need to go.
The Rail – Throughout Vegas, there are a number of monorails. They are affordable to ride and can get you to placers quickly.
Taxi – Although getting a taxi can be expensive, cabs are still in high demand in Vegas. You can easily hail a cab in downtown or just call one of the many cab companies that operate in Vegas.
Those are the main and best ways to get around Vegas. If you drive, then driving your own car to get to the outskirts of downtown is your best option.
Moving Alone To Vegas
The thought of moving alone to Vegas can be intimidating at first, but there's actually many things to love about Vegas. For starters, you'll have no shortage of things to do when you settle in, such as heading over to one of the many bars, nightclubs, cafes or casinos to name a few. However, not all neighborhoods in the city are created equal when it comes to moving to Las Vegas alone. The best areas for singles to live include:
The Arts District
Summerlin (downtown)
Lone Mountain
Henderson
Each of the above are ideal for those moving to the city alone. Plus, there's quite a few rentals available in those areas, including studios and one-bedroom apartments.
Moving With Family To Vegas
Las Vegas is home to many neighborhoods that are suitable for those moving with families. If you're bringing your family with you to Vegas, then you want to consider the safety of an area, as well as schools and community before you decide where to move in Vegas. With that said, the top areas to look into when moving to the city with your family include:
Summerlin
Spring Valley
Green Valley
Southern Highlands
Those four neighborhoods are all ideal places to raise a family. There's a number of schools located in or near them, as well as attractions that you and the family will love.
See also: Best Places in U.S. to Raise a Family
Moving & Shipping Costs
Moving and shipping costs can range from a few hundred dollars to thousands of dollars, but there are various factors that will determine how much you'll pay. These factors include what you'll be shipping, whether or not you hire movers and what services you'll be using if you do hire professional movers. If you decide to do everything on your own, then you'll have to rent a truck big enough to transport your stuff and you will have to make the drive, which means spending money on gas.
Where you're moving from will play a major role in costs. Generally speaking, the longer the distance you're from Vegas, the more you'll pay. The closer you are, the less you'll pay.
The bottom line is there is no flat rate people pay in order to move to Vegas or to ship their belongings to their new place in Vegas. In order to get a good idea of how much you will pay, you'll want to request an estimate from a reputable moving company. Then you can decide whether or not to hire them to take care of your move.
Relocation Tips
When it comes to relocating to Las Vegas, there's a few tips you'll want to consider. The top tips are:
1. Hire Professional Movers – The first tip is to hire a professional moving company. They'll handle everything related to your move, including packing your items, placing them safely and securely inside their moving trucks and then transport them to your new place in Vegas. Then they'll unload everything once they reach the destination.
As a general rule of thumb, you want to choose a reputable moving company that has plenty of experience. Choose a mover that is licensed and insured, that way you know you're belongings are in good hands. Don't forget about requesting an estimate, that way you have a general idea of how much you'll have to pay.
2. Make A Checklist Of Items To Be Packed – Create a checklist of all the items that will be going to Vegas. This includes furniture, appliances and other large items. In fact, the checklist should go in order from the most important stuff to be packed to the least important stuff. This list should be created weeks in advance to the move because this gives you time to add more items to it as time goes by.
3. Get Rid Of Junk – Get rid of any junk throughout your home. Bringing junk with you will only cost you more money. As a general rule of thumb, if you haven't bothered with something for months on end or paid it any attention, then you should junk it. De-cluttering your property will ensure stuff you really need will go with you.
4. Pay For Storage – If there are items you'd like to keep, but not necessarily bring with you to Vegas, then pay for storage. A reputable moving company may offer storage services, and at a good price. Even if they don't, they may advise you on where you can store your belongings. Vegas is home to many storage facilities, so finding an ideal one won't be difficult.
5. Change Your Address Before Moving – A lot of people wait until the last minute to change their address. Do not do this because it takes time for an address change to go through. All you have to do is go to your local post office and fill out a form that informs them you're changing your address. As a general rule of thumb, it's a good idea to do this 2-3 weeks prior to making your move.
If you keep the above relocation tips in mind, then your move to Las Vegas should go smoothly.
The above info should help you with your move to Las Vegas. Remember, it's best to hire a professional moving company that can provide you with experts who can move your belongings from your current location to Vegas. By using relocation services, your move will go smoothly and will involve a lot less stress.