Moving From Los Angeles To Las Vegas – Expert Tips & Advice


VanLines Inc
Secure Storage
Easy Booking Process
Fully Trained Employees
GET QUOTE

Colonial Van Lines
Storage Services
Long-Distance Moves
Corporate Relocations
GET QUOTE

Moving APT
Available Nationwide
Award-Winning Movers
Extensive Vetting Process
GET QUOTE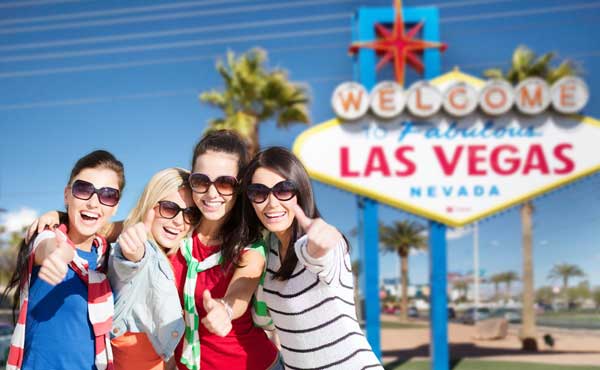 If you know Los Angeles as the fabulous city of Hollywood, you know Las Vegas for its casinos and shimmering lights. While there are so many more things that define and characterize these two cities, we think it's safe to say that these are two of the most popular American cities with distinct personalities of their own that make them hard to forget once you make it your home.
Known for its unique cultural and historical significance and wide range of museums and galleries, Los Angeles is the second-largest city (by population) in the country. However, if you're reading this article, we're guessing that your time in the City of Angels is nearly done and you're looking forward to a brand-new beginning in America's biggest resort city; Las Vegas.
If you're ready to take this next big step of moving but don't yet know where to begin, then keep your worries at bay, because we've put together a comprehensive guide of everything you need to know before moving from Los Angeles to Las Vegas.
Factors To Consider Before Moving From Los Angeles To Las Vegas
Weather Conditions
If you know Californian weather, then you already know the weather of Los Angeles. The city is graded as having a Mediterranean climate with hot, dry summers and mild, wet winters. The city is known for its sub-arid temperature conditions. Owing to its tropical feel, the region seldom witnesses intense cold or snowfall.
Las Vegas, however, is known for even balmier weather than LA, as it's classified as falling under the subtropical hot desert climate. This shouldn't come as a surprise to anyone considering the fact that the region the city occupies is quite literally known as the Mojave Desert.
Summer in Las Vegas lasts between June and September, with temperatures steadily climbing up to 100°F. The hottest month in the region is definitely July, so get the shades and sunscreens ready. Winters in the region are considerably pleasant without being too chilly, with temperatures dipping up to 50°F.
Get ready to also brave a fair share of rain in this city, as the heat might send short bursts of hot showers in the region, with February being the rainiest month here. This desert city receives an average of 4.20 inches of rain annually, sometimes leading to flash floods within the city. Overall, if you love plenty of sunshine and long, sprawling summers, then Las Vegas is the perfect city for you.
Cost Of Living
Unless you're a millionaire or a daydreamer, the cost of living in any city plays a huge role in your decision of moving to said city. Both day-to-day expenses and long-term investment options like real estate and buying a house are important to consider before making the lasting decision of moving to any place.
If you've gotten the chance to live amidst the glitz and glam of Los Angeles, then you already know that nothing in the city of Hollywood comes cheap. LA is the fourth most expensive city in the United States and is known for its exorbitant living expenses, both in terms of housing and utilities. While Las Vegas is not particularly inexpensive, your finances would still get some breathing space when compared to the former. But then again, any place is cheaper when compared to the City of Angels – that has a living expense rate that is an astounding 43% higher than the national average!
Buying A House
For many, buying a house is a dream come true. However, this dream is more attainable in some cities than in others. Los Angeles is a city for the wealthy, which is why buying a house there would cost you around $788,384. But since your heart is in Las Vegas already, we'll let you in on the pleasing little secret that the median home value in the city of Las Vegas is only $376,148 – less than half of the former! This shift is only going to make your homeowner prospects a lot more financially attainable and within reach!
Renting A House
Owning a home is not for everyone. While some stay away from purchasing a house because of the sheer responsibilities it might entail, some others do it owing to the financial commitment it requires. Regardless of your reason, if you're looking for rental options in the city, just as with buying, renting also comes comparatively much cheaper in Las Vegas than in Los Angeles. While the median monthly rent in LA is $2,470, it is only $1,178 in Las Vegas.
As with every other city, Las Vegas, too, has pockets in the region that are more affordable than the others. If you're looking for inexpensive neighborhoods that your small budget can support, do look into areas like Whitney, Winchester, Sunrise Manor, and the like. However, if you prefer slightly high-end neighborhoods and budgets, then you can consider the Ridges, Spanish Hills, MacDonald Highlands, Tournament Hills, and many more.
Utilities
No matter what rung on the financial ladder you belong to, utilities are something you cannot do without. When it comes to monthly utilities, we've got some good news for you; while the cost of utilities in Los Angeles is nearly 8% higher than the national average, it is around 10% lower in the City of Casinos. To put it more clearly, one month of basic utilities – which would include electricity, heating, cooling, water, garbage – would cost you $170.24, according to Numbeo. Healthcare costs are 10% higher in Los Angeles with a standard doctor's visit costing you around $122 and a dentist visit around $104.53. In Las Vegas, you'd only have to pay around $113.70 for a doctor's visit and $97.68 for a dentist's visit.
Overall, shifting from the birthplace of Hollywood to America's resort haven is going to reflect positively on your monthly budgets and help you accelerate your savings to a significant extent.
Job Market
It is no secret that all aspiring entertainers and showbiz lovers shift to Los Angeles to taste a piece of the fame pie. The economy of the region depends heavily on trade, technology, fashion, petroleum, law, healthcare, transport, and, of course, entertainment and tourism. Even though Los Angeles boasts of a thriving economy with job opportunities cropping up every day, the high rate of competition makes it difficult for people to land the jobs of their choice in the region. This is also another reason why the city has an unemployment rate of nearly 8.5%. The average median household income in Los Angeles is $68,044.
Las Vegas is not too far behind when it comes to glamor and nightlife as it is literally dubbed the Entertainment Capital of the World with a booming economy that hinges on the hospitality industry, casinos, and entertainment. The restaurant and gaming industries are subsidiary fields that contribute to the city's economy. Here are a few of the top employers in Las Vegas:
MGM Resorts International
Ceasar's Entertainment
TextBroker
Johnson's Electric
Las Vegas Sands
Allegiant
Wynn Resorts
Rimini Street
If you want to land a job opportunity in the aforementioned fields and/or companies, then shifting to Sin City could prove to be quite beneficial to you, career-wise. Not only is there lesser competition, but the lowered living expenses and median household income of $56,354 can also make day-to-day life easier on your finances. The current unemployment rate in the city is 6.10%, which is again lower than in Los Angeles.
See Also: Best Moving Companies in Los Angeles, CA
Transportation
Public transportation is one of the most important yardsticks to measure the infrastructure and comfort of any city. Both Los Angeles and Las Vegas are known for their extensive mode of public transportation that makes travel across the city accessible and (mostly) affordable.
If you're a frequent flier, you'll be glad to know that the city of Las Vegas has four centrally located international airports; Harry Reid International Airport, North Las Vegas Airport, Aeropuerto Internacional El Dorado, and Mgm International Aviation. If you're a train person, the Las Vegas Monorail makes quick travel across the city extremely cheap as it starts at just $13 for an unlimited one-day pass for one person. It has stops at MGM Grand, Bally's/Paris Las Vegas, Flamingo/Caesars Palace, Harrah's/The LINQ, Las Vegas Convention Center, Westgate Las Vegas, and SAHARA Las Vegas.
The Las Vegas public buses are hilariously called the Deuce, which takes two routes that cover the Strip and Downtown Las Vegas respectively. If you don't yet own a car, there is always the reliable option of taxicabs and free shuttles to fall back on, for accessing the interiors of the city. Uber and Lyft are also pretty popular in Las Vegas and are widely used.
Las Vegas' Strong Points
Highly multicultural and diverse
Comparatively low road traffic
Sunny weather year-round
Easy access to entertainment and casinos
No state income tax
A dining paradise across all cuisines
Top Neighborhoods To Move To In Las Vegas
MacDonald Highlands
Situated just 32 miles from Downtown Las Vegas, MacDonald Highlands is one of the poshest neighborhoods in the city of Las Vegas. Not only is it filled to the brim with small, affluent families, but it is also part of the Las Vegas Valley and is incredibly beautiful and serene to the eyes. It consists of small gated communities and offers premium standards of living for its residents. If you're a fitness enthusiast, then MacDonald Highlands has a fitness center, a Championship Tennis Court, and a private golf court, all located a few kilometers within each other. It offers a high sense of security and fosters a close community feeling amidst its residents.
Median Value Of Homes Sold: $1,000,000
Monthly Median Rent: $1,340
Downtown Las Vegas
If you're young and want the experience of living in a city that doesn't sleep, then Downtown Las Vegas is where you should be. Filled with blinking lights and restaurants and casinos that stay open and active 24 hours of the day, Downtown Las Vegas is definitely not for the weak of heart. But it has a wide range of activities that you could do, including visiting the Neon Museum, the STRAT Hotel, and experiencing the glory of the Fremont Streets. You could spend your weekends bar-crawling or restaurant-hopping, if you have the budget and tenacity for it, that is!
Median Value Of Homes Sold: $349,500
Monthly Median Rent: $975
Tule Spring
Located in the Las Vegas valley is one of the largest urban retreats in the state. Tule Spring is a region that is not only historically significant but also one that is ideal for starting a new life. It is a natural wonder to behold and has access to multiple activities that you and your family could take part in, during weekends or slow days. It is located quite close to the Floyd Lamb and Teton Trail Parks where you could hike or enjoy picnics in. There is also a wide range of barbeque (and other) restaurants in Tule Spring.
Median Value Of Homes Sold: $484,000
Monthly Median Rent: $1,295
Art District
Las Vegas is a hub thrumming alive with museums and contemporary art and music. Art District is the epicenter of everything that makes this Sin City special, packed day and night with performance spaces, museums, art galleries, pubs, restaurants, and bistros. If you're someone who enjoys being exposed to the vibrant art and music scene of the country, then this little district is the place for you. You will never be out of entertainment options as it offers umpteen opportunities to witness and take part in art and cultural activities.
Median Value Of Homes Sold: $783,000
Monthly Median Rent: $1,083
Things To Take Care Of When You're Moving From Los Angeles To Las Vegas
Las Vegas temperatures are balmier than Los Angeles so pack plenty of lightweight cotton and linen wear to make summers bearable.
You'll have less traffic in Las Vegas when compared to Los Angeles, so this could be your cue to buy a car of your own!
The educational opportunities in Las Vegas are not as widespread as they are in Los Angeles. The school system in the city could use some work as the classes are often overcrowded and the schools underfunded.
The public transportation system in Las Vegas can be unreliable at times.
Sin City also has a comparatively higher ratio of light pollution.
Los Angeles To Las Vegas Moving Costs
While it might be tempting to do your packing and moving yourself to save some bucks, we would recommend handing it over to a reputable company so that you save yourself unnecessary hassles and worries on your moving day. Moving costs vary depending upon the nature and volume of your goods, the number of bedrooms you're moving into/out of, and the exact distance between your new and old destinations. On average, however, it would cost you anywhere between $2,197 and $6,300 to move from the city of Los Angeles to Las Vegas.
There are several companies that offer packing, moving, and even storage solutions. Before picking one, make sure to survey multiple companies, inspect reviews and ratings and choose a company that is licensed and bonded. If you've got items like pianos, gun safes, etc. that would require specialized care, make sure that the company you've chosen has the equipment and experience to handle the same.
Summing Up
So there, now you know pretty much everything you need to know before making the big jump from the city of Hollywood to the land of casinos. While there are some similarities between the two cities – mainly access to entertainment and sunny weather – there are also quite a lot of changes that you would encounter upon making this move, good and bad! Las Vegas offers pretty much everything that LA does, with lower living expenses and good housing options. The education in the state has a long way to go, but it does offer comfort and high standards of living all the same!
FAQs On Moving From Los Angeles To Las Vegas
Is It Worth Moving To Las Vegas?
It can definitely be worth moving to Las Vegas as not only is it rightfully labeled the Entertainment Capital of the World, but it also has affordable housing rates, easy access to recreation and sports, and low traffic. The economy is witnessing a steady rise and you won't struggle too much to find a job in the field of your choice.
What Is The Worst Part About Moving To Las Vegas?
The heat in Sin City, while preferred by snowbirds and sun-lovers, might not be for everyone. Las Vegas summers are balmy and extended. If you're someone who loves exploring outdoor activities, then the Las Vegas sun might prove to be a little too extreme for you. The school and educational systems are also not as sophisticated as you'd like them to be.
What Is The Sales Tax Rate In Las Vegas, Nevada?
The sales tax rate in the city is 8.38%. While this is not negligible by any means, the plus side of living here is that there is no state income tax in the city. If you're a resident of Las Vegas, you pay no corporate tax, no franchise tax, and no inventory tax.
Also Read: Best Out Of State Movers in the US | Moving From Chicago To Las Vegas | Moving from Los Angeles to Miami