Where to Find AAA Discounts on Moving Services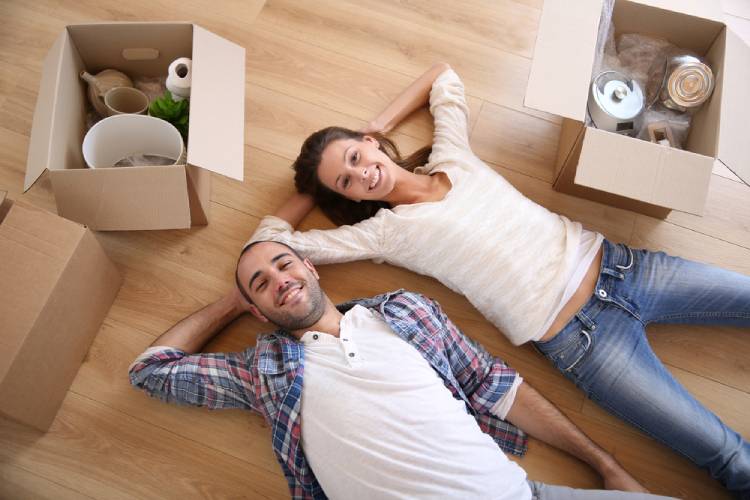 Moving homes isn't exactly the cheapest thing. In fact, many people look for various ways to cut corners and lower costs when moving. Unfortunately, there's not many ways you can do that without facing a not-very-pleasant consequence. Hunting for free boxes and packing material is not only time consuming, but also risky for the items you'll be moving in them. And skimping out on mover costs is quite possibly the worst thing to do. But if you happen to be a member with AAA, you're in luck. They offer a range of member discounts which can greatly help you save up on some of those moving costs. Read up to know all about where to find AAA discounts on moving services.
About the AAA
The AAA (American Automobile Association) is a privately held not-for-profit federation of motor clubs across America. Despite being not-for-profit, members pay an annual membership fee that costs between $40 and $165. It started over 100 years ago, offering roadside assistance. Today, it offers a range of services to its members, including travel services, vacation planning and discounts, alongside being an advocate for the safety of motorists across the USA.
SpareFoot Storage Finder
An easy way to deal with a lot of the moving stress is looking into a storage facility to temporarily hold some of your things. Hunting down a good storage space can be a challenge, so use SpareFoot Storage Finder – an excellent online resource to find self-storage facilities across the USA. AAA members enjoy a special offer if they opt for SpareFoot: you get your first month of storage free, as well as receiving a 20$ Amazon Gift Card for that little splurge after all the stress is dealt with.
SpareFoot allows you to compare prices and find the best deal with the click of a button, and reserving online is completely free as well.
See also: Best Moving and Storage Companies in the U.S.
1-800-GOT-JUNK
Cleaning up to get ready for a move always unearths loads of junk you've accumulated over the years. From old gifts to random knick-knacks, they simply pile up. A good way to get rid of it is by calling a junk removal company, and the best one to go with would be 1-800-GOT-JUNK. They're a full-service junk removal company who can haul out all the junk for you, and make sure it gets responsibly donated, recycled, or disposed of. AAA members can avail of a 10% discount when they opt for this service.
Penske Truck Rental
If you're looking at hiring a truck to transport all your items from your old home to your new, look into Penske Truck Rentals. It is budget-friendly and offers 24-hour roadside assistance, flexible cancellation policies and other perks. The best part? As AAA's exclusive truck rental provider, AAA members get a 12% discount on the daily rate for truck rentals. These discounts can total 20% if you make a one-way truck rental reservation online. You also have the option of discounts on moving supplies.
As a cherry atop the cake, Penske offers free, unlimited mileage for one-way truck rentals, saving you a 'truckload' of money. Penske has over 2400 rental locations, and by the looks of it, seems to be the best option for anyone in need of a truck rental.
Atlas Van Lines
Choosing Penske Truck Rentals is great if you'd rather DIY your move, leaving only the transportation to the pros. But what about if you'd rather have pros come in to do it all for you? Hiring full-service movers is a lot more expensive than doing it yourself, but it comes with a load of convenience. Look into Atlas Van Lines if you happen to be an AAA member; they will look after the loading, unloading and driving for your move with the benefit of a discount.
Insurance is a must-have for every big move, and Atlas provides AAA members with complimentary Full Value Protection on all interstate moves. This type of insurance normally has to be bought, and covers your belongings in case they get lost or damaged during the move. Going with Atlas thus saves you an average of $600.
Atlas Van Lines is also on our list of top-rated out of state moving companies. Many other companies in this list offer AAA discounts on moving services.
The UPS Store
Not all moves are heavy-lifter moves with loads of large furniture pieces and piles of boxes. If your move involves just a few big boxes, look into shipping them instead. This can prove to be much more cost effective than hiring a mini-truck to transport them. The UPS Store offers reliable and fast shipping, and AAA members enjoy the benefit of a 5% discount on shipping. You also receive a 15 percent savings on eligible in-store products and services. With over 4,500 locations in the USA, you won't need to worry about the regions they ship to either.
See also: Using UPS For Your National Move
Hertz Car Rental
Unless you have your own vehicle, are being given a lift or plan on riding in the truck with your boxed-up furniture, you'll likely look into renting a car to get you to your new home. After all, sandwiched between the chaos of packing and the upcoming task of unpacking, you deserve to make this journey in relative comfort. AAA members enjoy discounts with Hertz car rentals, so keep them in mind. Members save up to 20% on domestic Hertz car rentals for leisure or business travel. Plus, each rental includes free use of one child, infant or toddler booster seat, and a 50 percent discount off the cost of SIRIUS XM Radio®.
Consumer Relocation Services
A move can be fairly overwhelming, especially if you're moving across to another state. Opt for assistance from Consumer Relocation Services who provide unbiased help to get through a move, whether that is by helping you understand how the moving industry works or comparing prices of various van lines. They are not a moving company, but help customers obtain and compare quotes for moving services, and offer personal assistance with all other aspects of a move. If you do enlist for their help, being an AAA member gets you $50 off their service fee as well as a few other perks.
Finding AAA Discounts In Your Region
When looking into the above-listed AAA discounts on moving services, you may be told that one or two cannot apply to you. AAA has different discounts for different regions, and these may vary depending on which region you're in. An easy way to avoid the confusion is to find out what discounts you can apply to your move with the help of your ZIP code.
The process is simple: first head to the AAA website for your region. Once there, look at the tabs near the top of the page and click on the 'Discounts' tab, also called the 'Discounts & Rewards' tab in some regions. Clicking on this takes you to the complete list of AAA discounts available to you in your region. Click on the 'Moving & Storage' tab on the Discounts page for all the discounts on moving and storage services. The website differs from region to region but is largely user-friendly, so just poke around if our instructions seem to differ from your regional layout.
See also: How to Save Money on Your Move?
Keep in mind that an AAA discount will most likely not be applicable when used with another promotion or discount. That means if you're already being given a discount by the moving company, you will not be able to utilize the AAA discount. However, this is not always applicable and you can check when applying for the discount anyway. Now that you know where to find AAA discounts on moving services, get down to all the other aspects to look into, like how to hire quality movers and where to donate the furniture and other items you no longer need. 9Kilo Moving has a comprehensive list of different kinds of movers so make sure you pick the right kind to make your move as smooth as possible.
See also: Best Moving Discounts and Deals